In most places around the country, your weekly trip to the local Walmart or Trader Joes is known as grocery shopping. In New Orleans, we're "makin' groceries" and, thanks to Zony Mash, there's even a new beer named after the weekly necessity! The Zony Mash Beer Project has partnered with the New Orleans Musicians' Assistance Foundation to create a beer to benefit its program Makin' Groceries.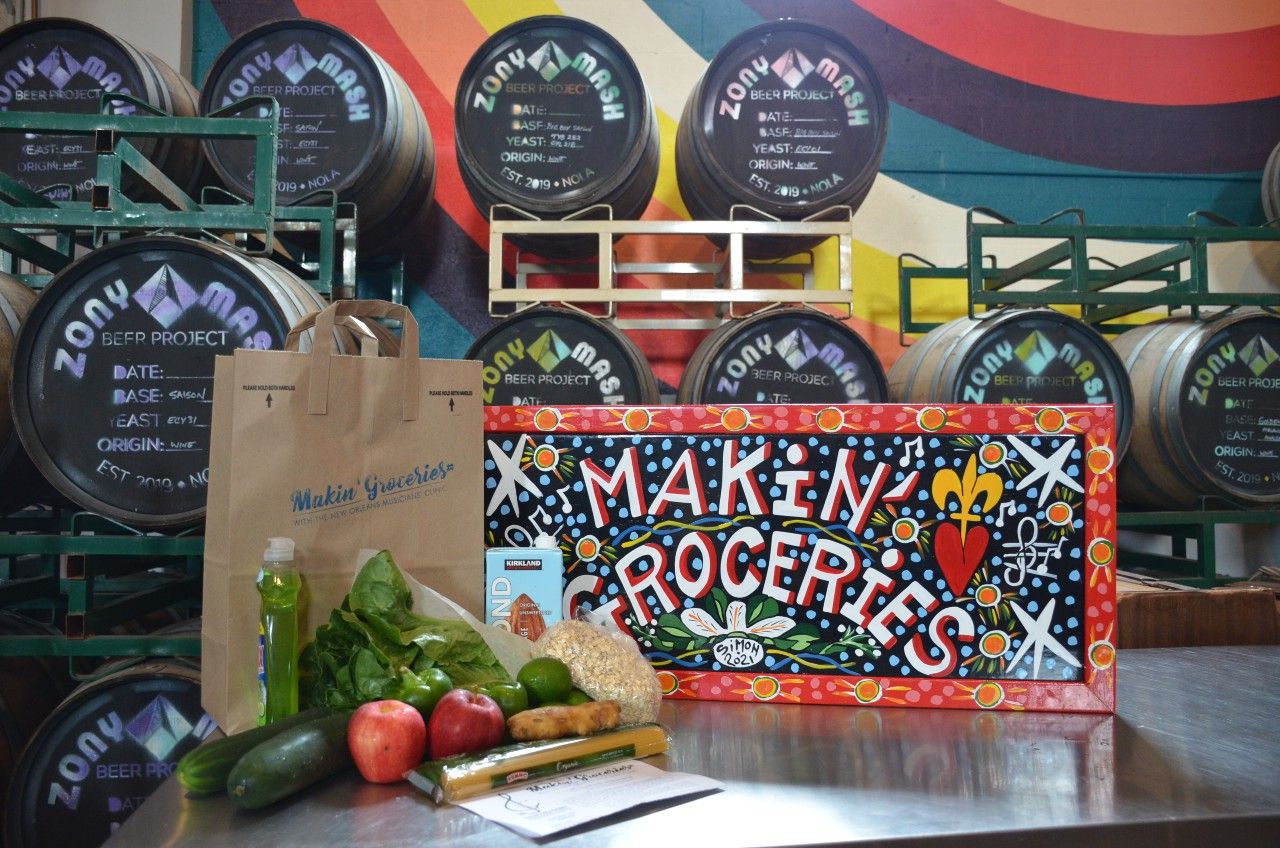 Makin' Groceries is a Super Session Pale Ale with label artwork created and donated by local artist Simon Hardeveld. A portion of the sales from the Zony Mash Beer Project Taproom and profits from its distributor, Crescent Crown, will be donated to the Makin' Groceries program in support of its mission to deliver groceries to elderly New Orleans culture bearers. Launched in June 2020, this program helped to deliver groceries, home-cooked meals, and some lagniappe to over 100 elderly and immunocompromised individuals over the course of the COVID-19 pandemic with the help of local musicians, volunteers, health workers, and local businesses. Not only was this an effort to provide these individuals with necessary resources, it also aimed to show gratitude to them for their influence on New Orleans culture.
"What started as a pandemic response program to ensure the health and safety of New Orleans's elder culture bearers has evolved into a multi-year community program with a ton of partners," Managing Director of New Orleans Musicians' Assistance Foundation Erica Dudas said.
Makin' Groceries will be on sale at the Zony Mash Beer Project Taproom on tap and in packages. Enjoy a pint of Makin' Groceries while at one of Zony Mash's weekly events, food pop-ups, or just with friends at the taproom. Of course, if you purchase a package to bring home, you can even enjoy a can of beer after you make your own groceries!
Purchasing just a pint of this Super Session Pale Ale will help benefit Makin' Groceries and the New Orleans Musicians' Assistance Foundation. You can also donate directly to Makin' Groceries at nomaf.org/makingroceries.