It's that time of year again, folks! Every year, Wine Spectator selects a handful of restaurants that serve the best wine. Each restaurant is selected based on wine strength, cuisine, and pricing. New Orleans has dozens of restaurants that serve delicious cuisine along with great-tasting wines. Here are some of this year's winners: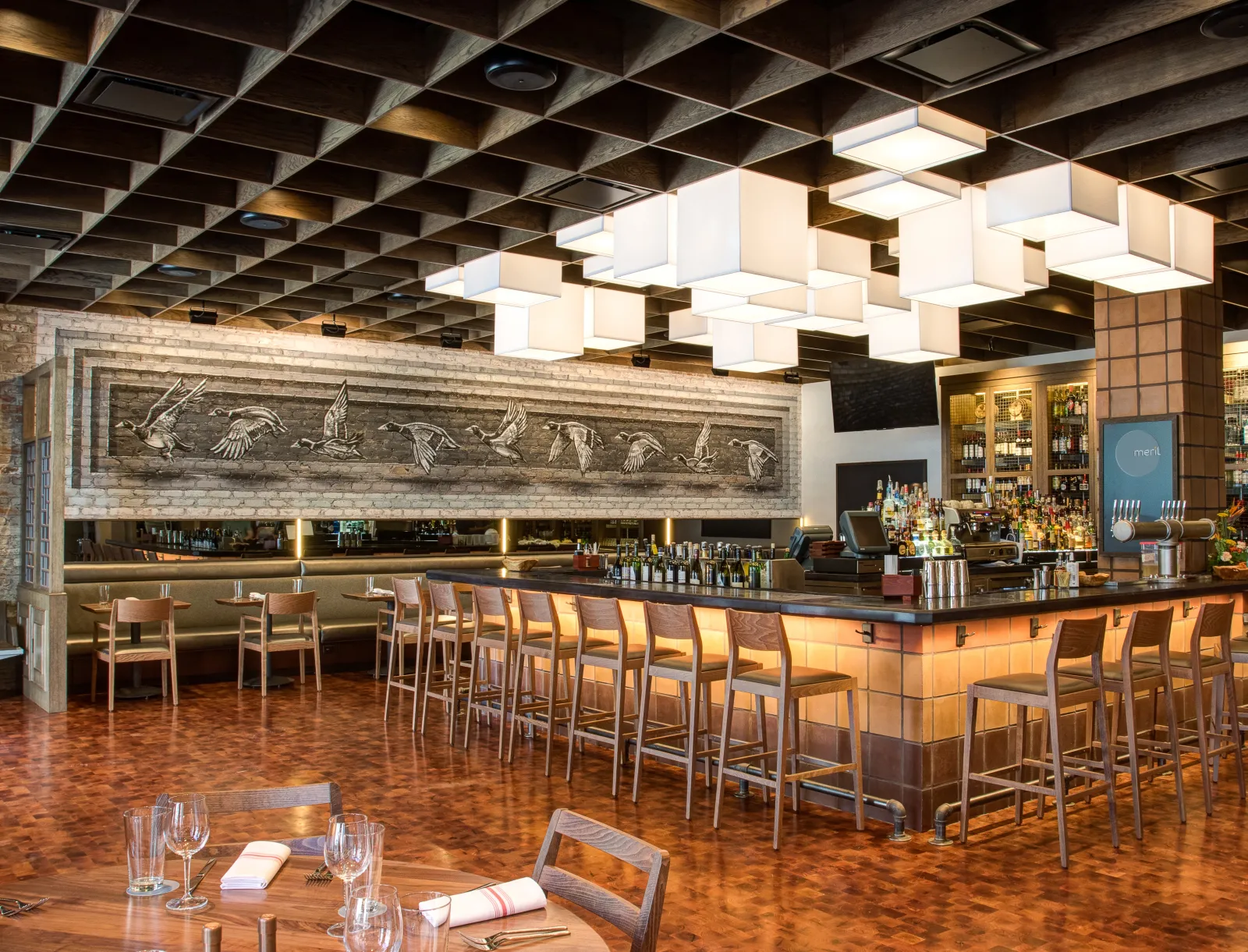 Meril
Wine Strengths: California, France
Meril takes contemporary cuisine to new heights. Feast your eyes on creative dishes, such as Korean fried chicken wings, wood-fired flatbreads, and Gulf fish tacos. Their wine menu has 100 varieties of sparkling, white, and red delights that will pair well with your meal. Whether you're celebrating your birthday or anniversary, don't forget to request Meril's signature cotton candy with a sparkler!
424 Girod St., 504-526-3745, emerilsrestaurants.com/meril
Emeril's New Orleans
Wine Strengths: California, Burgundy, Rhône, Bordeaux, France, Italy
Chef Emeril Lagasse loved cooking as a kid, and soon, his passion led him to open six restaurants, appear on cooking shows, and win dozens of awards. His flagship restaurant, Emeril's, offers a variety of French-inspired Creole dishes as well as over 2,000 selections of wine to choose from. Just hop in a chair at the bar or The Salon and enjoy a glass of wine (or cocktails if you're not in a wine kind of mood) as you enjoy tasty snacks. Plus, wine with a unique three-course dining experience makes the perfect combo!
800 Tchoupitoulas St., 504-528-9393, emerilsrestaurants.com/emerils-new-orleans
Gabrielle Restaurant
Wine Strengths: California
One of the city's best-kept secrets, Gabrielle Restaurant has been the cornerstone of Creole cuisine. Chefs Greg and Mary Sonnier add a New Orleans twist to some of their famous Cajun recipes, including slow-roasted duck, barbeque shrimp pie, and a Peppermint Patti (literally a brownie served with peppermint ice cream). You'll also fall in love with their extensive wine menu, which includes everything from merlots to chardonnays.
2441 Orleans Ave., 504-603-2344, gabriellerestaurant.com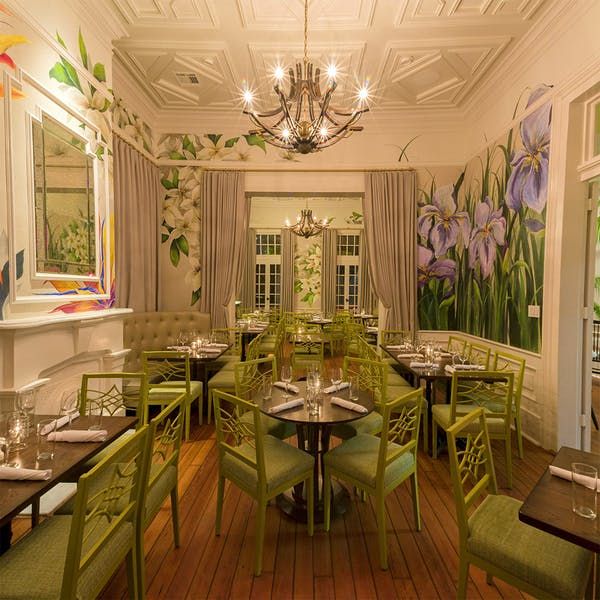 The Country Club
Wine Strengths: California, France
Take a break from the pool and dine at their own Bywater Restaurant, where you can enjoy a menu full of Old and New World recipes along with a variety of over 140 wines from around the world at a reasonable price. Whether you prefer to dine in their charming dining rooms, by the pool, or on the verandah is up to you--the most important part is the food, drinks, and enjoying your day in the city's storied neighborhood.
634 Louisa St., 504-945-0742, thecountryclubneworleans.com
Josephine Estelle
Wine Strengths: Italy, Tuscany, California
Relish the flavors of Italia in true New Orleans fashion at the esteemed Josephine Estelle. Located in The Ace Hotel, this chic dining room invites guests to sit back, relax, and enjoy homemade recipes prepared by Chefs Andy Ticer and Michael Hudman. From homemade pasta to soft shell crab, your taste buds will plead for more. Do you know what pairs well with Italian-Creole cooking? You guessed it--wine! Or, if you prefer a cocktail, try the Balcony View, a refreshing wine-spritzer made with fresh citrus and hibiscus.
600 Carondelet St., 504-930-3070, josephineestelle.com
Briquette
Wine Strengths: California
What better way to feast on locally-caught seafood with a glass of wine? Briquette has an 18-foot seafood display of the freshest fish in town (the Snapper Pontchartrain is outta this world), which is prepared over a red-hot briquette in an open kitchen. Wine connoisseurs will fall in love with everything from fruity rosés to sparkling bubbles!
701 S. Peters St., 504-302-7496, briquette-nola.com
The Steakhouse at Harrah's
Wine Strengths: California
If you're all tuckered out from playing at the casino, stop by The Steakhouse for some fine dining. Sink your teeth into cuts of steakhouse classics such as ribeye, NY strip, and filet mignon. There are also seafood dishes, including Gulf fish amandine, Louisiana BBQ shrimp, and crab risotto. Steakhouses are also perfect places for drinking wine. Whether it's pinot grigio or cabernet sauvignon in a glass or a bottle, you'll find something that pairs well with your meal and dessert.
8 Canal St., 504-533-6111, caesars.com/harrahs-new-orleans/restaurants