Tucked out of sight-and, in consequence, out of mind-from the upbeat and mildly chaotic downtown New Orleans, lies Gretna. exactly how her residents intended. In recent years, Gretna Fest has made its way into the public spotlight, but the city of Gretna itself remains a mystery to tourists and even to many New Orleanians.

On a work errand, I found myself in Gretna's riverfront square. I drove around the historic district strip and walked down to the river, peering into the shops and the restaurants that were filled with people at lunch on a Tuesday. Its simplicity and small-town feel were a positive surprise for me. This, I thought, was the perfect day's getaway. When New Orleanians leave the swamp bowl of the city, they typically head east to the shores of Bay St. Louis or Florida. Yet there is an adventure literally at our doorstep. Take a short ferry ride with bikes, lunch, and a few drinks and stroll in a place that reminds me of hot, bright summer days in the South. Who could ask for more? This list focuses on Gretna's historic district, right off the levee and old ferry stop. It's quaint and New Orleanian. It's far enough away from the hectic French Quarter antics, but close enough to make it back over the river in time to see your favorite band play at your favorite festival.
Ferry Yourself
Even though the Canal-Gretna ferry no longer runs on the Mississippi, still consider taking the ferry to Algiers and finishing the trek by bike on top of the levee. You can pedal the 5.6 miles (and hopefully have the wind at your back both ways) and enjoy not only viewing the city from another perspective, but also the historical markers and industrial backbone of the area. A nice beer stop in Algiers before powering your way to the bars in Gretna is not a bad way to spend a Saturday.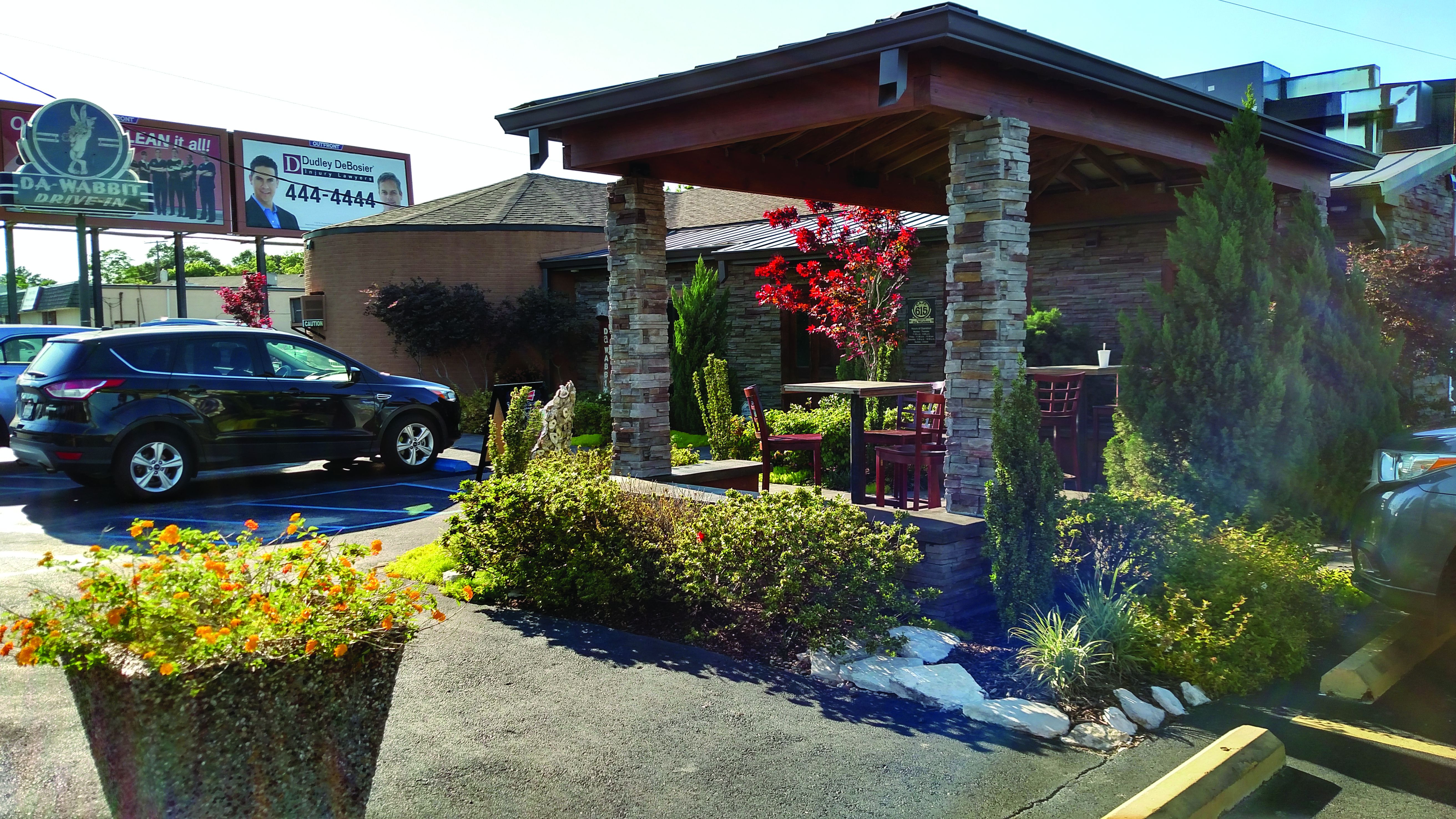 Café 615
Home of Da Wabbit In this little establishment, you can jump from mahi mahi with crabmeat to "Orleans pasta dishes" to Frog Legs Provencal. This down-home restaurant serves up platters, not plates, and has been feeding the citizens of Gretna since 1949. Don't forget the daily specials, either. Traditional red beans or white beans and rice with pork make an appearance and are hard to beat. -615 Kepler St., 504-365-1225, facebook.com/Cafe-615-Home-of-Da-Wabbit-394261630696887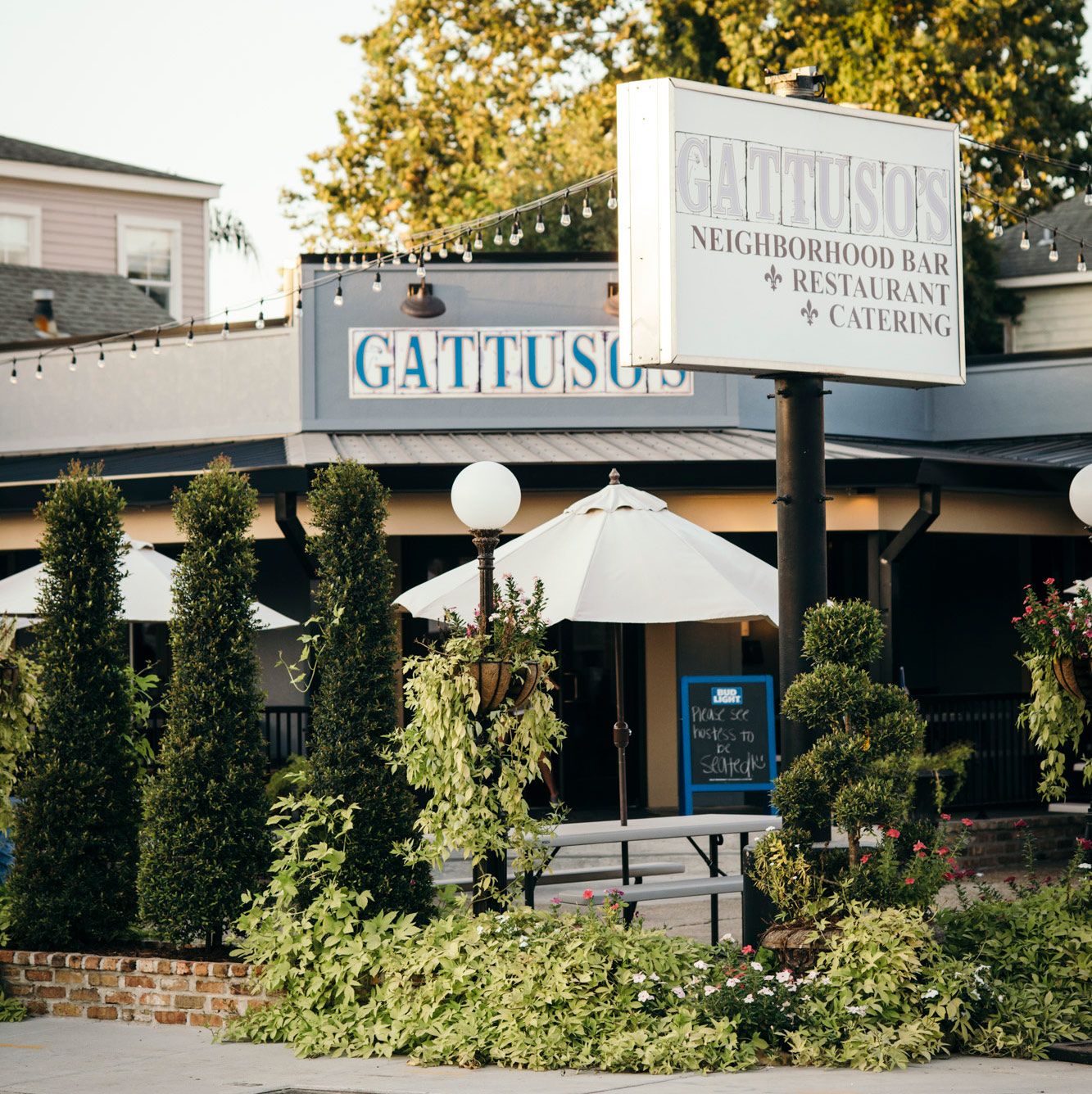 Gattuso's
You won't find anything out-of-the-ordinary here. They serve wraps, salads, club sandwiches, burgers, and fries to all who enter and, therefore, leave satiated. It's a great place to bring the family and to refuel after that long bike ride from the city. Complement your eggplant stix with a meatball po-boy. -435 Huey P. Long Ave., 504-368-1114, gattusos.net
Gretna Depot Café and Spirits
Are you looking for a neighborhood bar where everyone knows your name? Well, even if you don't know everyone inside, they will still treat you like family. This spot has live music, a full menu, and an exciting atmosphere. The food is hot and delicious, the beer is cold, and you're about to bite into a mac-n-cheese burger. Can you think of anything better? -326 Huey P. Long Ave., 504-362-8690, facebook.com/GretnaDepotCafeSpirits
River Shack
New Orleans is known for its waterways, but very few establishments are positioned to give patrons a view while dining. The Rivershack in Gretna has that covered. They have "Garbage Fries" on the menu all year round and correspondingly "inventive" bar food, but go for the brunch. Try the Sweet Cream Pancakes with sausage. -714 1st St., 504-325-5530, rivershackgretna.com
German American Cultural Center and Museum
At the back of the historic strip is a small brick building holding relics of older generations who made their lives on the banks of the Mississippi. It's astounding-yet not surprising-how many immigrants created not only a life, but a community in new lands and, especially, in New Orleans. Much like the Irish and Italian cultural centers in the city, this is a small and underappreciated glimpse of the past. Go in, talk with the employees, or even visit during an event. -519 Huey P. Long Ave., 504-363-4202, gacc-nola.org

Gretna may not get a good rap. It may not get a rap at all, but it's slowly creeping into the highlight reel of what makes New Orleans and its surrounding areas special.