Florence, Italy, is a city noted for its culture and being the birthplace of the Italian Renaissance. Established by the Romans in 59 B.C., its numerous museums, art galleries, and architecture make it one of the most famous cities in Italy and all of Europe.
Visiting Florence, Italy
Modern-day Florence is a major Italian economic center and industrial hub as well as being known as a world fashion capital. The city, the capital of Tuscany, has roughly 400,000 inhabitants and relies largely on tourism. Sites like the Ponte Vecchio and Piazza del Duomo make Florence one of Europe's top destinations.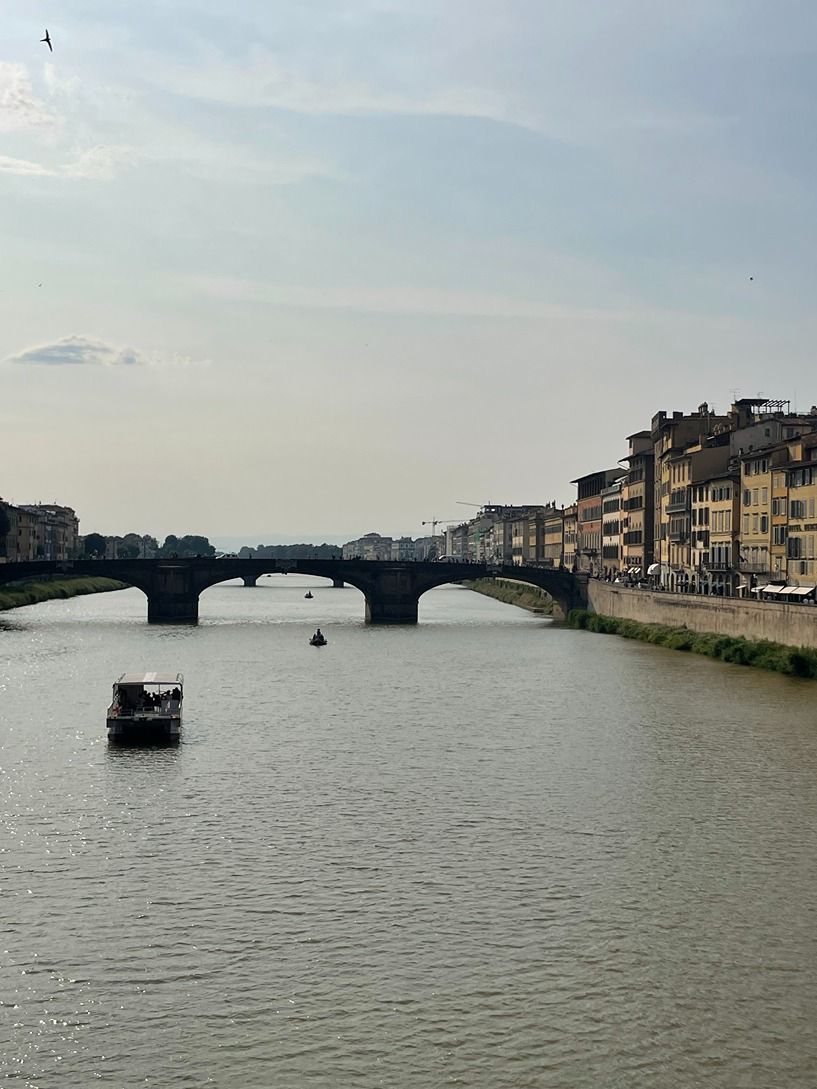 The reliance on tourism means that hotels are plentiful. Sina Villa Medici, located five minutes from the train station, is a fantastic option. The hotel is an early 19th-century historic palazzo that features a contemporary style.
Rooms at Sina Villa Medici feature views of the city or the beautiful gardens that include a swimming pool. The glamorous hotel also features a spa, gym, and popular Harry's Garden Bar.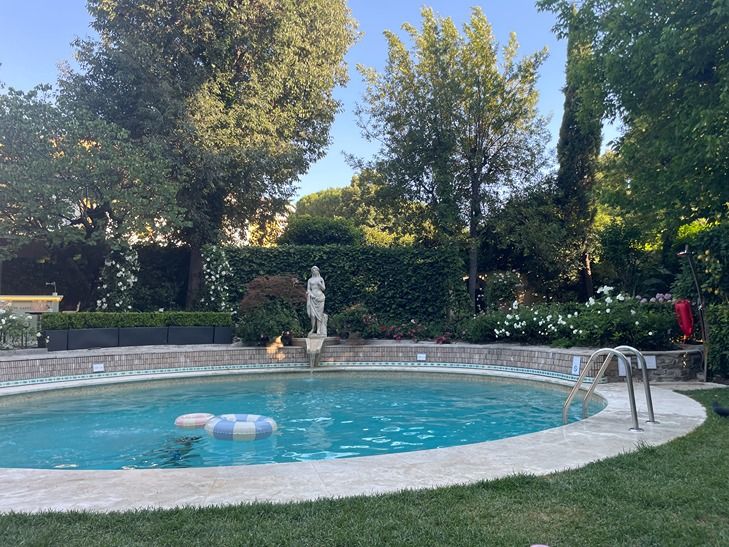 Florence houses some of the most famous artwork in the world. The Galleriea dell'Accademia di Firenze is perhaps its most famous art museum. It is the home of the Michelangelo's famous sculpture David. It also has other sculptures by Michelangelo and numerous paintings from the 1300s to the 1600s.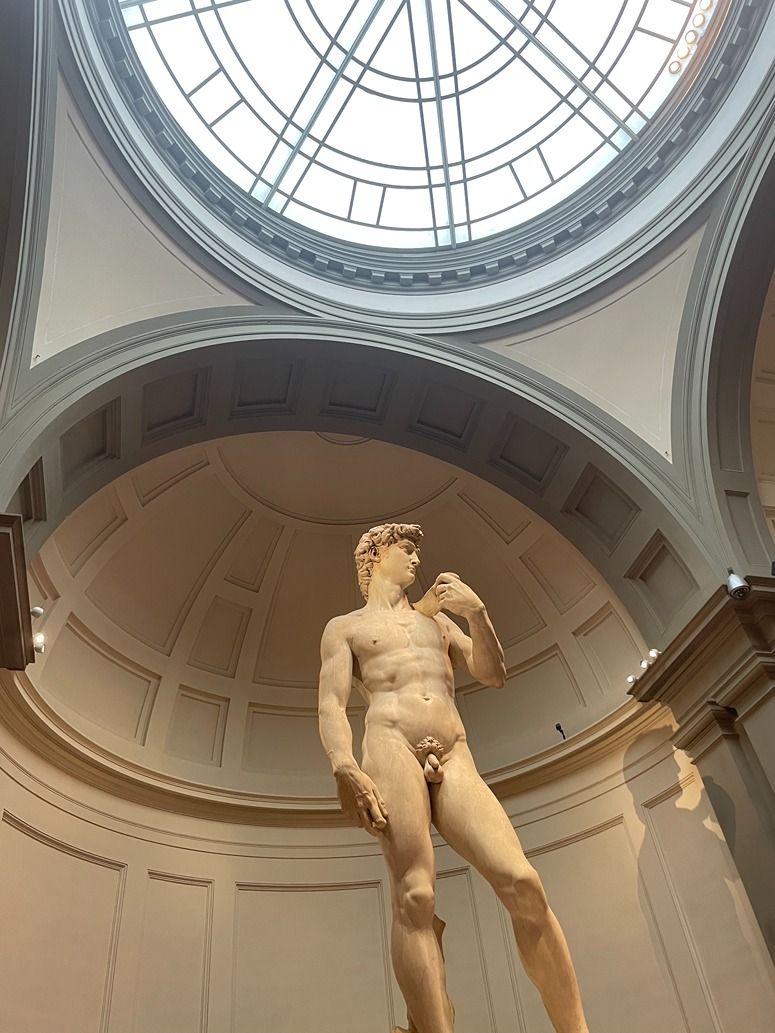 The Uffizi Gallery is located in the Historic Centre of Florence. It is famous worldwide for its outstanding collections of ancient sculptures and paintings…mainly from the Middles Ages to the Modern period. The museum features art from such masters as Botticelli, Titian, Michelangelo, and Leonardo da Vinci.
Wineries of Toscana
Around Florence lies the fertile vineyards of Tuscany. There are over 100 wineries in Tuscany, so it would take months to explore them all. Renting a car is the best way to explore the region, and many rental car companies such as Budget and others can be found in the Florence city center.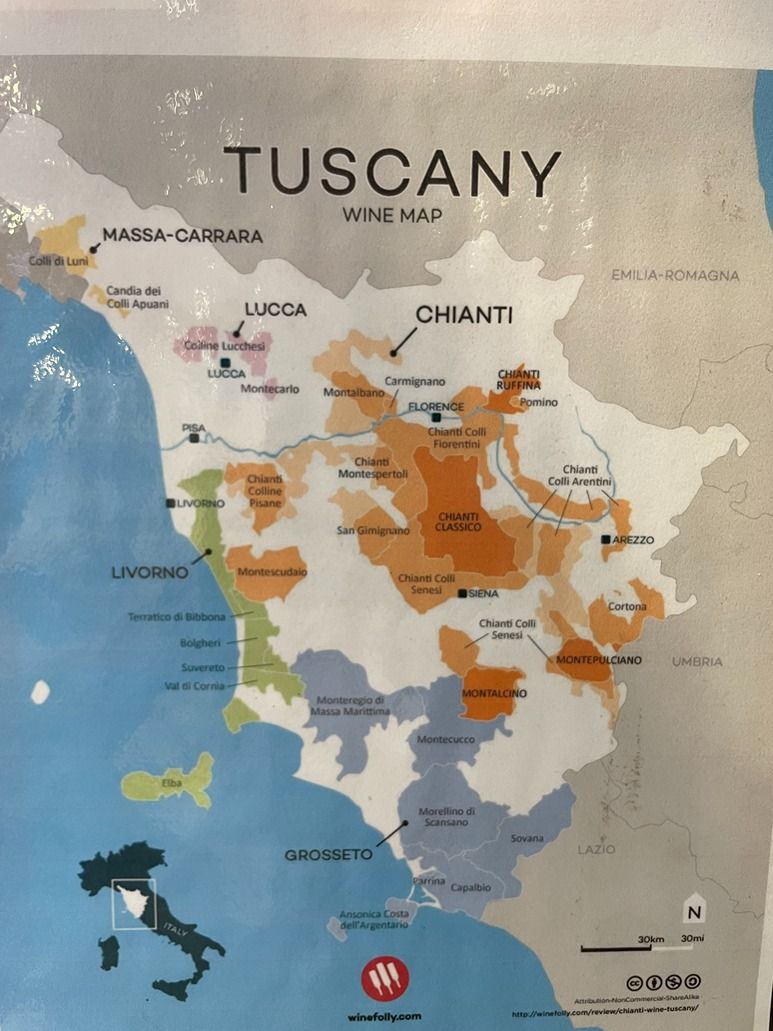 Establishing a base in Tuscany away from Florence is a most convenient way for visiting wineries. A great place to stay is Borgo Scopeto Wine & Country Relais in the Chianti region.
The Chianti region is renowned for its exquisite wines. Its signature varietal, Sangiovese, thrives in sun-drenched vineyards, producing wines that boast a harmonious blend of bright cherry, earthy notes, and a touch of spice.
Chianti Classico, the region's crown jewel, is characterized by its rich, ruby-red hue and balanced acidity, making it a perfect companion to the region's rustic cuisine. Bold enthusiasts can savor the intense flavors of Chianti Riserva.
Borgo Scopeto is a five-star hotel in the heart of the Tuscan countryside. The property is surrounded by vineyards as well as lovely gardens of fruit trees, olive groves, and lavender fields. It overlooks the city of Siena, which is famous for its Palio horse race.
Borgo Scopeto Wine and Country Relais features 52 rooms spread over various villas. It features multiple restaurants as well as two swimming pools, a spa, fitness center, and tennis courts. The honey served at breakfast is harvested from the bee hives farmed on the property.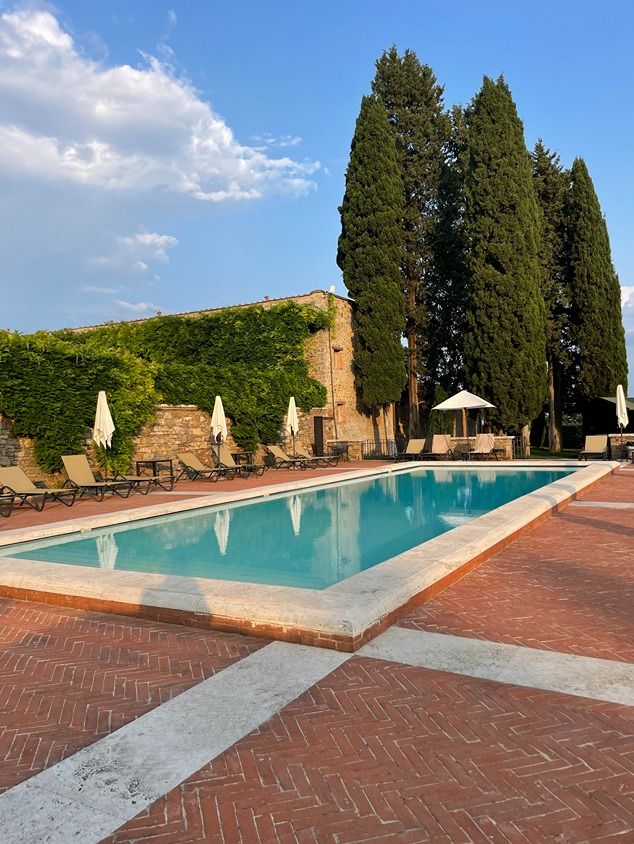 Borgo Scopeto is a perfect home base for day trips to wineries, including Antinori Winery. Nestled in the heart of Tuscany's rolling hills, Antinori Winery stands as a testament of winemaking tradition. The vineyard, founded in 1385, boasts a rich history. A visit includes a tour of the historic cellars and witnessing the meticulous craftsmanship behind Antinori's renowned vintages.

Antinori Winery offers an exquisite culinary experience at its on-site restaurant. Overlooking picturesque vineyards, the restaurant pairs Antinori's exceptional wines with locally-sourced Tuscan cuisine, delivery a symphony of flavors.
Villa Calcinaia Winery is a hidden gem for wine enthusiasts and culture aficionados alike. This picturesque estate, with its centuries-old villa and vineyards, offers a captivating glimpse into Italy's winemaking heritage.
Guests are invited to explore the vineyards, where Sangiovese and other indigenous grape varieties flourish under the Tuscan sun. The real chare lies in savoring their exquisite Chianti Classico, a testament to the region's rich terrior. Villa Calcinaia Winery is a timeless escape.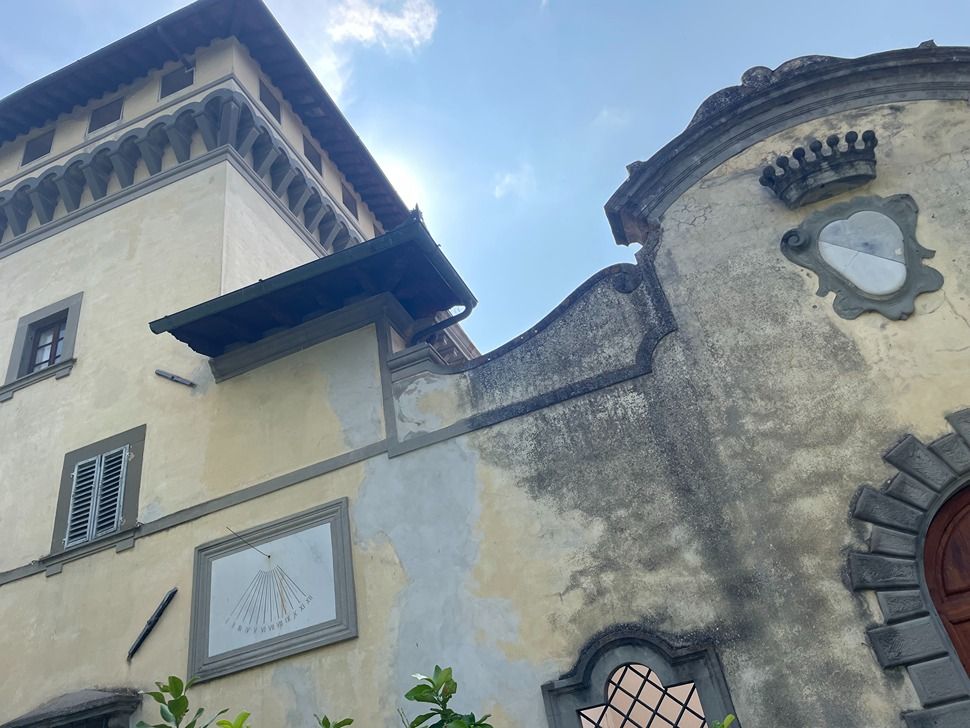 Another can't-miss vineyard in Tuscany is Castello di Ama Winery. Here, the vineyards not only produce exceptional wines but serve as a canvas for renowned contemporary artists. Each vintage is a masterpiece, both in taste and visual appeal, as labels feature stunning art installations.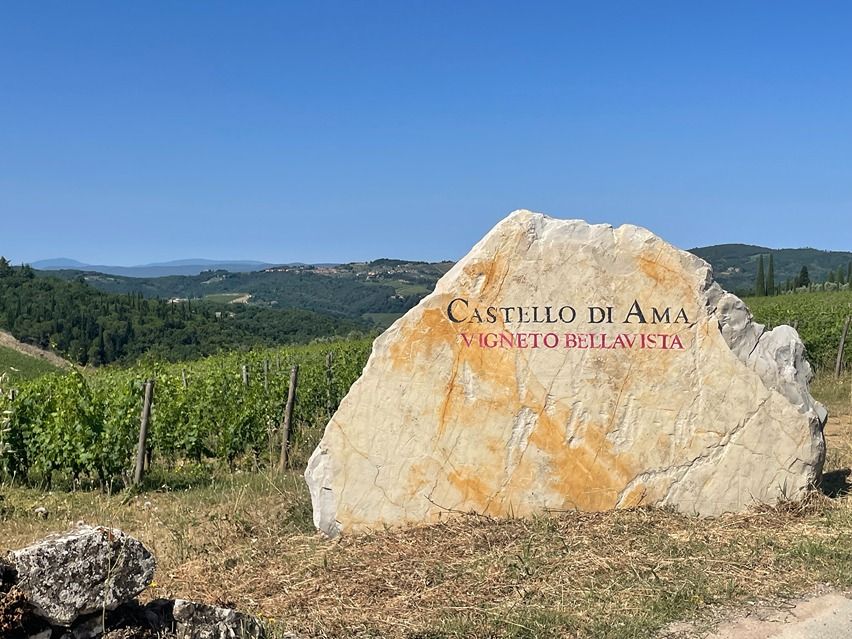 This harmonious marriage of viticulture and artistry creates an unparalleled sensory experience. Guests can savor the rich flavors of Chianti Classico while exploring the estate's sculpture gardens and art installations, making Castello di Ama a unique destination.
Touring wineries is sure to stir up an appetite, and Marlborghetto restaurant near Castello di Ama is a culinary gem. Each dish crafts a symphony of flavors that pay homage to the rich traditions of Tuscan cuisine.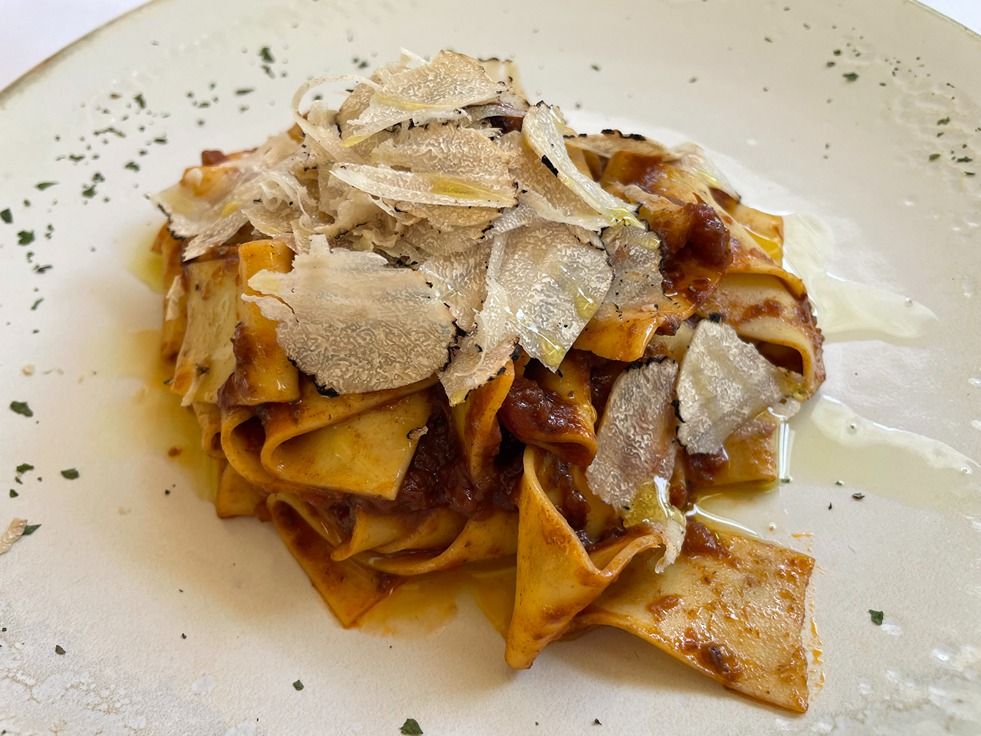 From the delicate handmade pasta adorned with locally-sourced truffles to the succulent grilled meats infused with aromatic hears, the menu boasts an array of dishes that showcase the region's culinary prowess. Marlborghetto is known for their decadent risottos, vibrant fresh vegetables, and luscious desserts.
Continuing with more wineries near Siena, Castellare and Fontodi winery is a picturesque haven for wine enthusiasts. The vineyard's labels, adorned with elegant birds from the Tuscan region, mirror the grace and beauty of their wines.
As you explore their lush vineyards, the scent of olive trees in the breeze is unmistakable, a testament to their prized olive oil production. Castellare and Fontodi's vineyard offers a sensory journey through Tuscany, where wine, nature, and tradition harmoniously converge.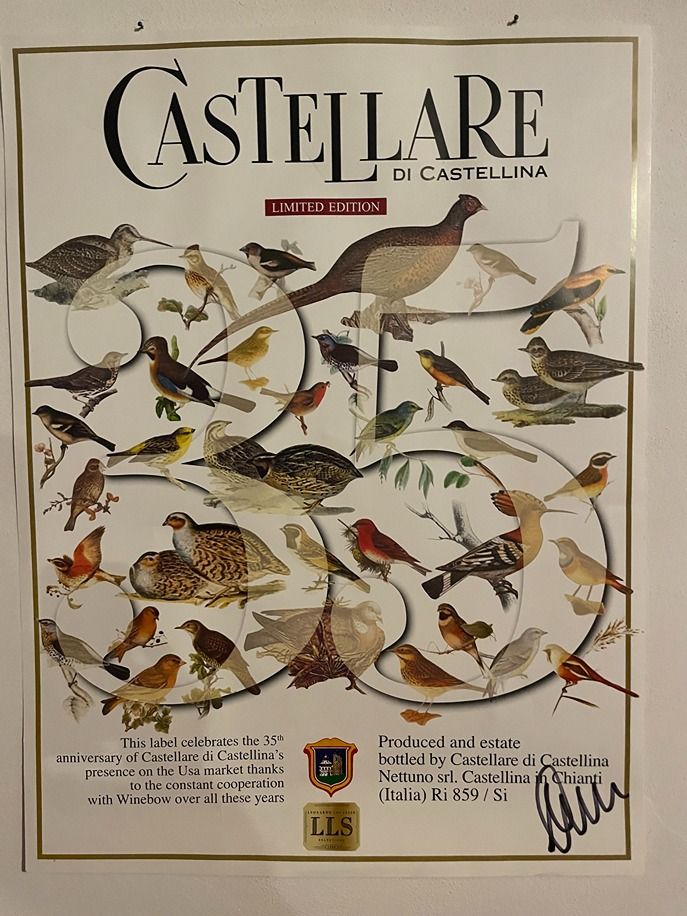 Vallepicciola Winery is an amazing locale to visit that is quite near to Borgo Scopeto. The winery boasts an impressive array of wine varieties, from the robust Sangiovese to the their elegant Chardonnay and Pinot Noir. Each bottle is a testament to the dedication and expertise of their winemakers.
Vallepicciola's chanting estate hosts a myriad of events, from wine tastings to grape harvest festivals, offering a glimpse into the rich traditions of winemaking. Their culinary offerings are equally exceptional, with a menu showcasing Tuscan delicacies that perfectly complement their exquisite wines.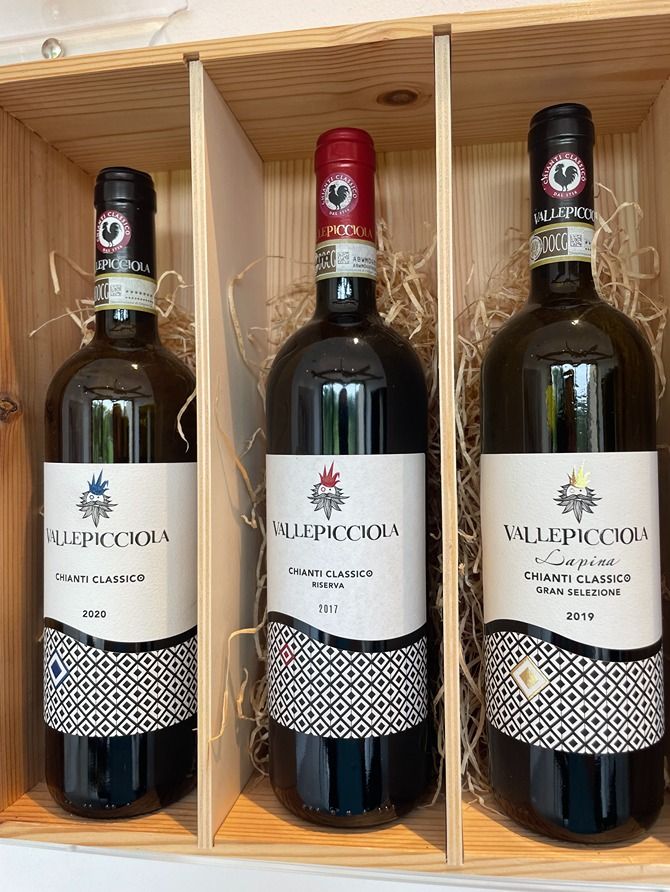 Tuscany is an area of roughly 9000 square miles, so setting up a base in another area is a good way to visit other wineries. Montalcino, nestled in the heart of Tuscany, holds immense significance for the region. It's renowned worldwide as the birthplace of Brunello di Montalcino, one of Italy's most prestigious red wines.
The Brunello region is a wine lover's paradise. Crafted exclusively from Sangiovese grapes, these wines are renowned for their deep ruby hues and rich, full-bodied flavors. With aging potential that spans decades, Brunellos evolve gracefully, showcasing notes of ripe cherry, leather, and earthiness.
This picturesque hilltop town offers breathtaking views of the Tuscan countryside. Its centuries-old architecture, including the imposing Montalcino Fortress and charming medieval streets, transport visitors to a bygone area.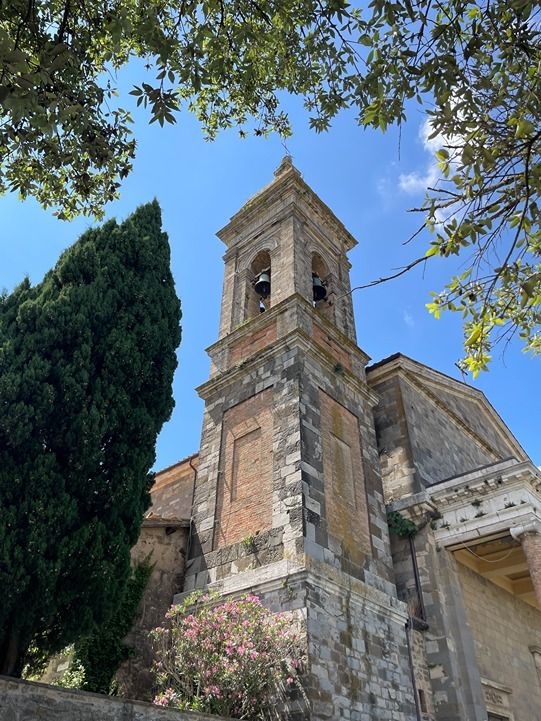 The Giglio Hotel in Montalcino exudes a rustic elegants that perfectly reflects the surrounding rolling vineyards and picturesque countryside. The hotel's cozy rooms offer breathtaking views of the lush landscape, a perfect locale for savoring a glass of Brunello after visiting neighboring wineries.
Montalcino, while a tiny town, features a plethora of fantastic restaurants. Petto's Pizza, a local gem, serves mouthwatering pizzas by the slice with a perfect blend of Italian flavors and crispy crust. Enoteca Grotta del Brunello offers a delightful wine experience with delectable local cheeses and charcuterie.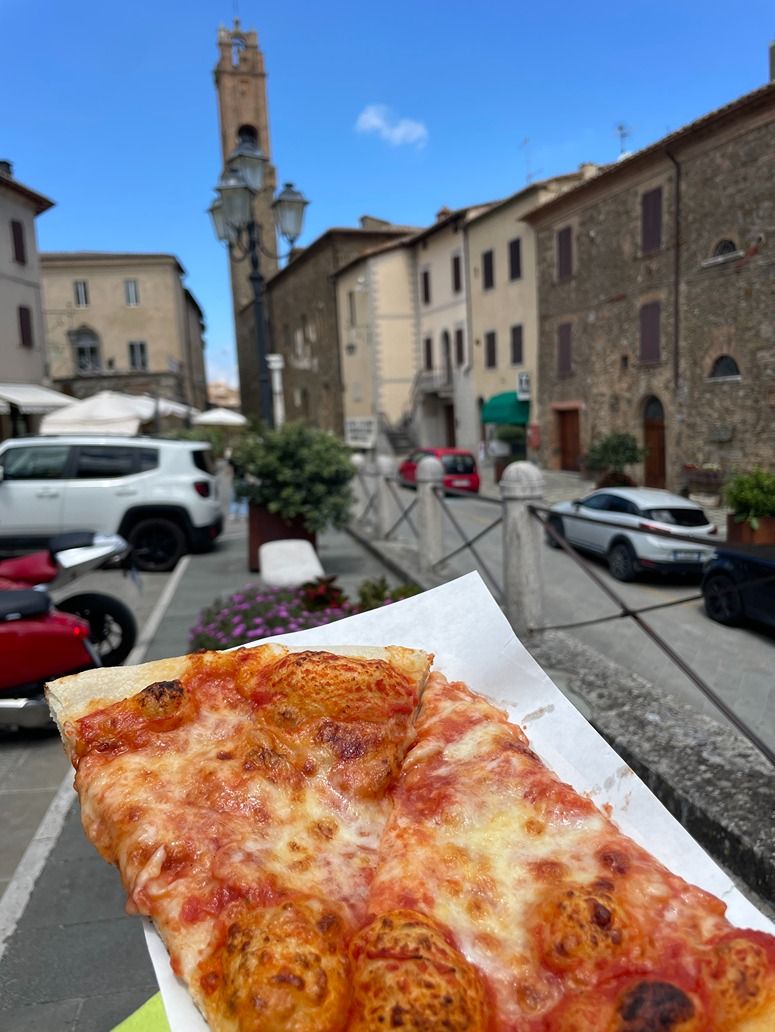 A short drive from the town lies La Grotta Della Rana, The Grotta of the Frog, where traditional Tuscan dishes made from wild boar, pheasant, and even frog are crafted with love. Their homemade pasta and rich sauces are a perfect compliment to the local wines.
Tenuta Valdipiatta Winery is a wonderfuly winery to visit near Montalcino. Its father-daughter owners, Giovanni and Sofia, have nurtured this vineyard into a world-renowned estage. Their shared passion for winemaking is palpalble in every bottle produced.
Giovanni's wisdom, handed down through the generations, and Sofia's innovative spirit have created a perfect synergy, resulting in exceptional wines that reflect tradition and modernity. Visitors to Tenuta Valdipiatta experience not only the rich flavors of Tuscany, but also the beautiful bond between this father and daughter.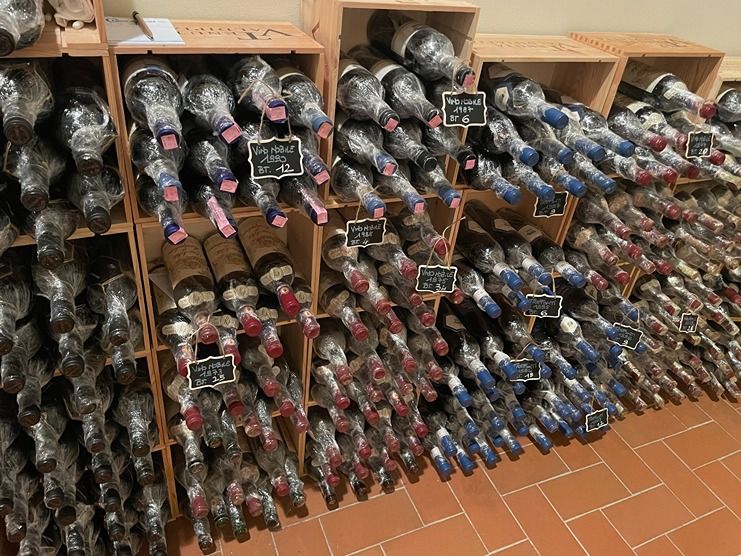 Another can't-miss winery near Montalcino is Altesino Winery. This enchanting estage, with its centuries-old stone buildings and lush vineyards, transports visitors into a bygone era of Italian elegance.
Stepping into the cellars, one is met with a sensory journey through oak barrels and the rich aroma of aging wine. Altesino's cellars are a treasure trove of tradition, where every bottle tells a story of meticulous craftmanship.