Tulane Dream Season
In Uptown, it feels like 1998 and 1940 rolled into one extraordinary year for Willie Fritz and Tulane football.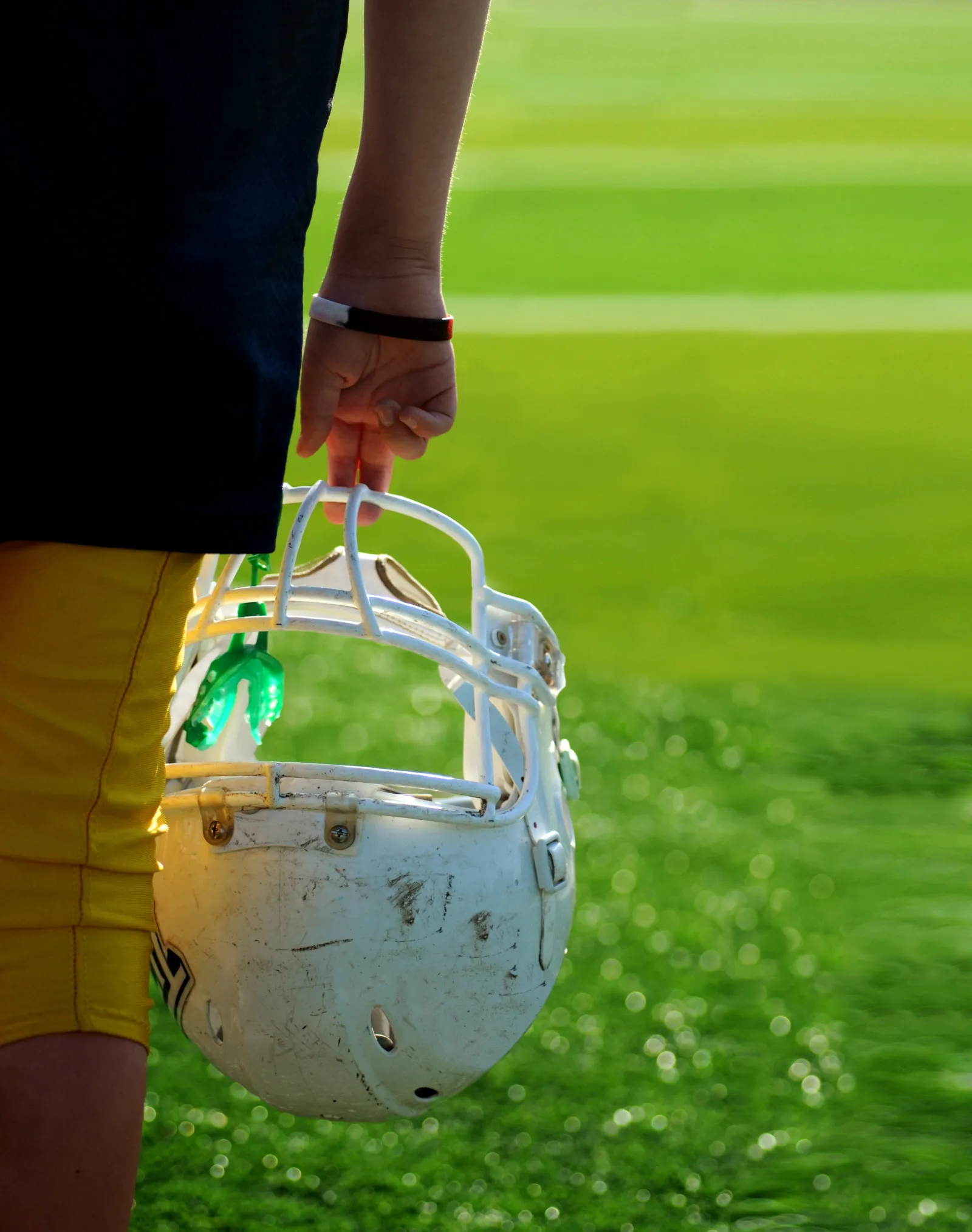 The No. 16 Green Wave (11-2) are the champions of the American Athletic Conference after topping Central Florida 45-28 in Yulman Stadium on December 3, avenging their loss to the Knights from earlier this season. The win marks Tulane's first conference championship since 1998, when the Green Wave went undefeated, and sends Fritz's squad to the Cotton Bowl to face No. 10 Southern California for the program's first New Year's Six Bowl since the 1940 Sugar Bowl.
The team was overshadowed in 2019 when Tulane was cited as the Top Party School in America and in 2020 when a member of the basketball team was charged with a serious crime. Fritz's seventh season at Tulane has been a complete 180 from the disastrous 2021 campaign, in which Tulane finished 2-10 and lost five games by one score or less. Led by the dynamic duo of junior quarterback Michael Pratt and running back Tyjae Spears, the Green Wave have pulled off a season for ages.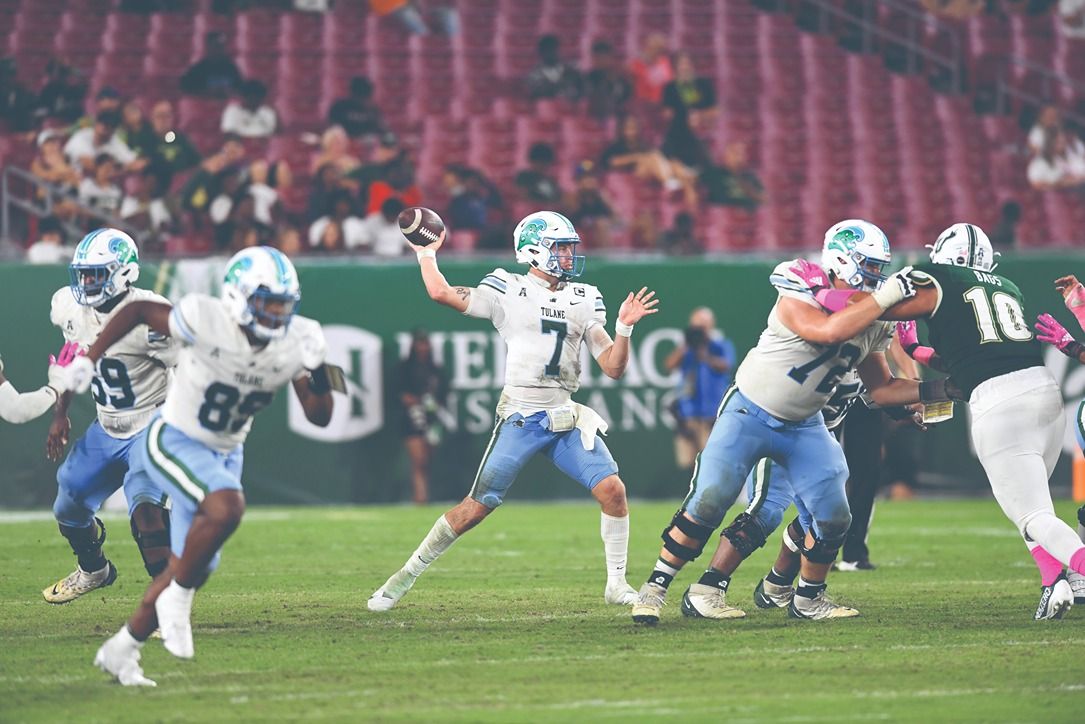 Pratt threw for a career-high 394 yards and four touchdowns in the AAC championship game and was named as the game's MVP. Spears season-best 199 rushing yards were highlighted by a 60-yard touchdown run where he seemingly avoided every defender en route to the endzone. The pair's big-time performances propelled the Green Wave to 648 yards of offense and a piece of Tulane history as champions.
Tulane raised some eyebrows when they defeated Kansas State in Manhattan, Kansas during the third week of the season. The Wildcats would go on to win the Big 12 Championship. After a disappointing close loss to Southern Miss, the Green Wave would rattle off five straight victories, including a tough overtime win at Houston. The Green Wave lost their first matchup against Central Florida in mid-November, but finished the season strong, trouncing SMU then beating Cincinnati on the road, 27-24, to clinch homefield for the AAC Championship.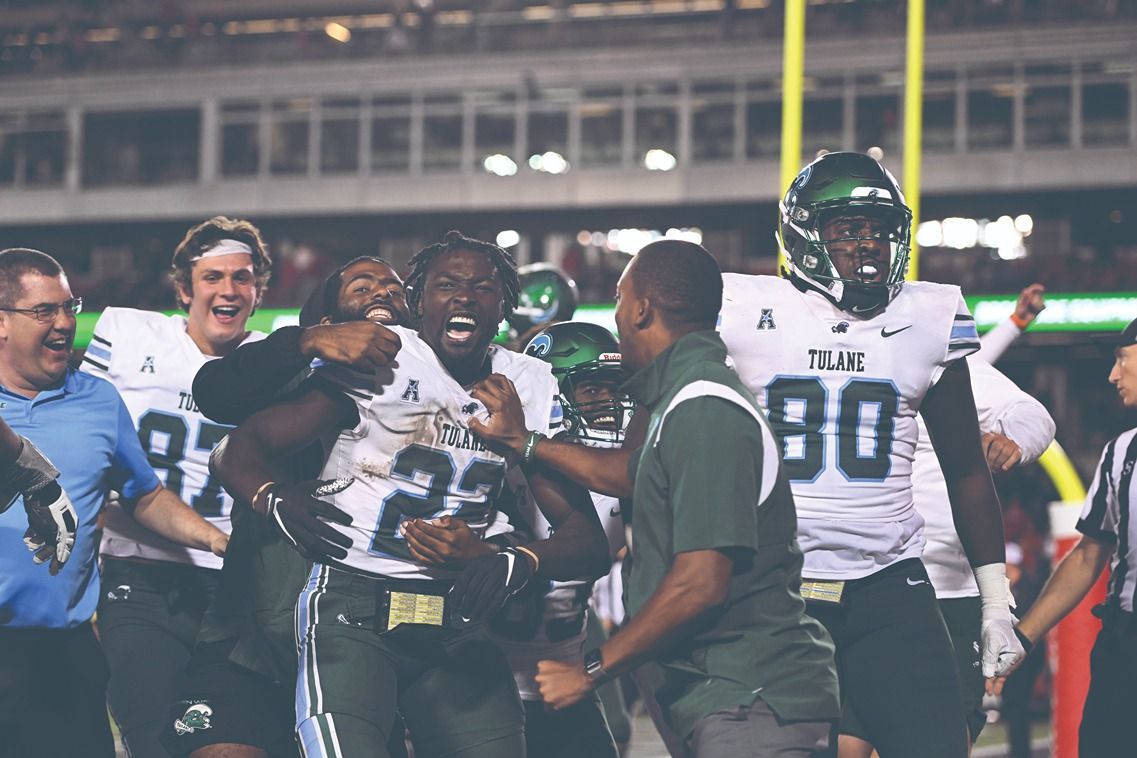 In our Tulane preseason preview, I predicted the Green Wave to finish 7-6, writing: "Was last season a fluke? That is what Fritz and his team have to answer heading into this season. An improved defense, veteran quarterback and cutting down costly mistakes in toss-up games will go a long way in helping Tulane reach a bowl game once again, and even surprise some opponents along the way."
The Green Wave certainly surprised plenty of opponents, fans, and college football media members this season with their accomplishments. Tulane now turns its eyes towards a Cotton Bowl showdown with Southern Cal. The Trojans (11-2) are coming off a loss in the Pac-12 Championship game to Utah, who defeated USC twice this season.
A significant injury to monitor is USC's star quarterback Caleb Williams, who suffered a hamstring injury against Utah. Williams, a sophomore who's been garnering lots of Heisman Trophy buzz in the second half of the season, has dazzled for USC, throwing for over 4,000 yards and 37 touchdowns, while rushing for nearly 400 yards and 10 touchdowns. Williams is a special player, and if he's unavailable, the Trojan offense could be in trouble.
Regardless of how the Cotton Bowl turns out for the Green Wave, this season is already one of the best in program history, the culmination of Fritz' plan to transform Tulane into a winner. A win over a college football blue blood like USC would vault the season into another stratosphere of significance.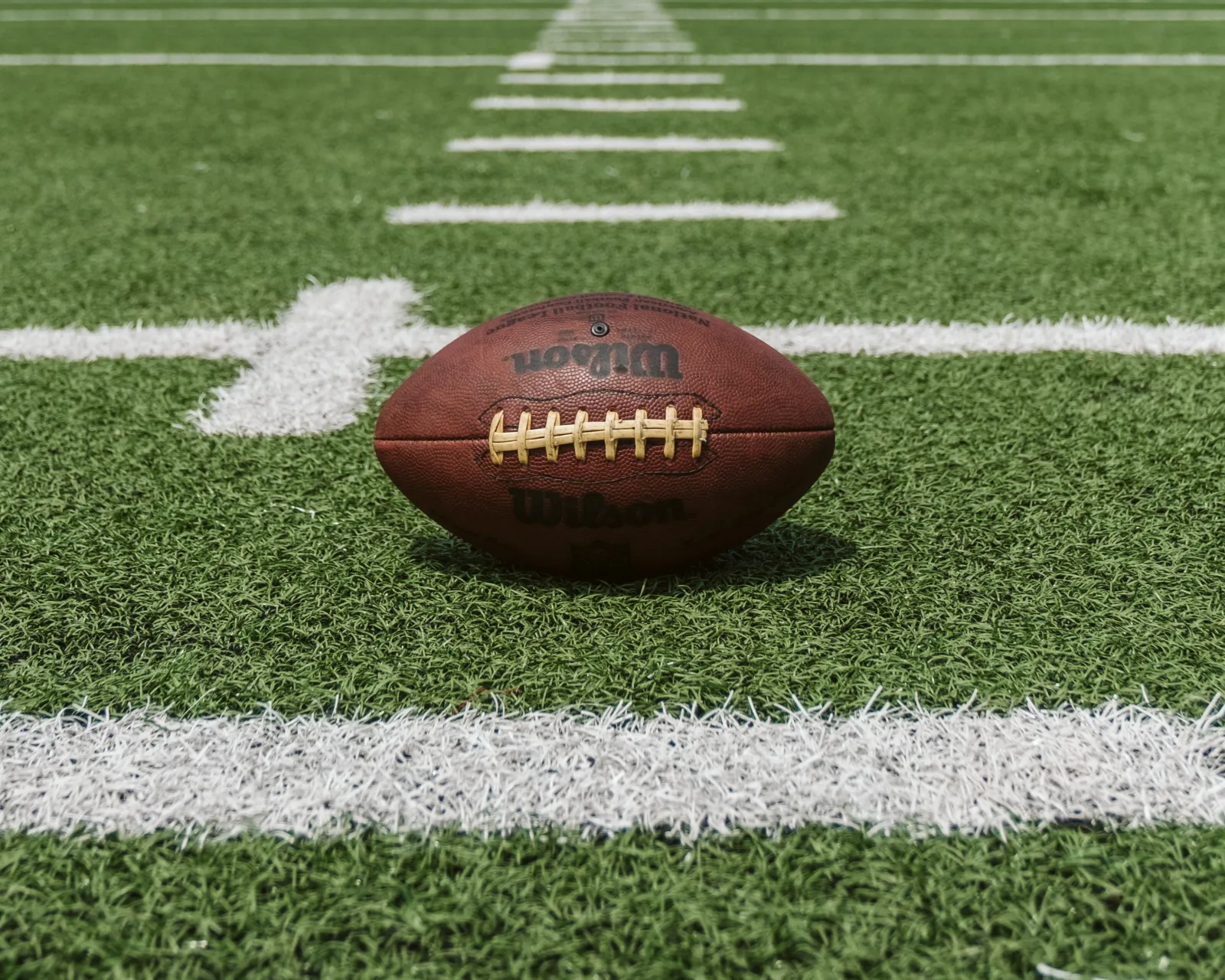 Breakout Box:
Goodyear Cotton Bowl Classic
Date/Time: January 2, 2023, 12 p.m.
Location: AT&T Stadium in Arlington, Texas
Where to Watch: ESPN, Sports Bars In New Orleans