The Treme and 7th Ward neighborhoods look to kick of the 4th annual celebration of the art and culture festival. The festival begins Memorial Weekend, Friday May 24 and continues through Sunday May 26.
The Treme/7th Ward Arts and Culture Festival is a celebration of the area's traditions, culture, music, food, dance, architecture and scholarship throughout its rich history.
The festivities kick off Friday with tours of both neighborhoods with a focus on their global impact. The tours will take guests to sites such as Kermit's Treme Mother-in-Law Lounge, Bullet's Sports Bar, St. Augustine Catholic Church and much more.The fun will continue late into the night with the T7 Baby Doll Bar Crawl where guests can bar hop to five historic bars in the Treme and 7th Ward neighborhoods. The bar crawl puts an emphasis on the musicians who perform and have performed there.
On Saturday, the intensity kicks up as guests meet "under the bridge" between the Saints Streets, St. Ann to St. Phillip. Here, guests will be entertained with live music, events, and food.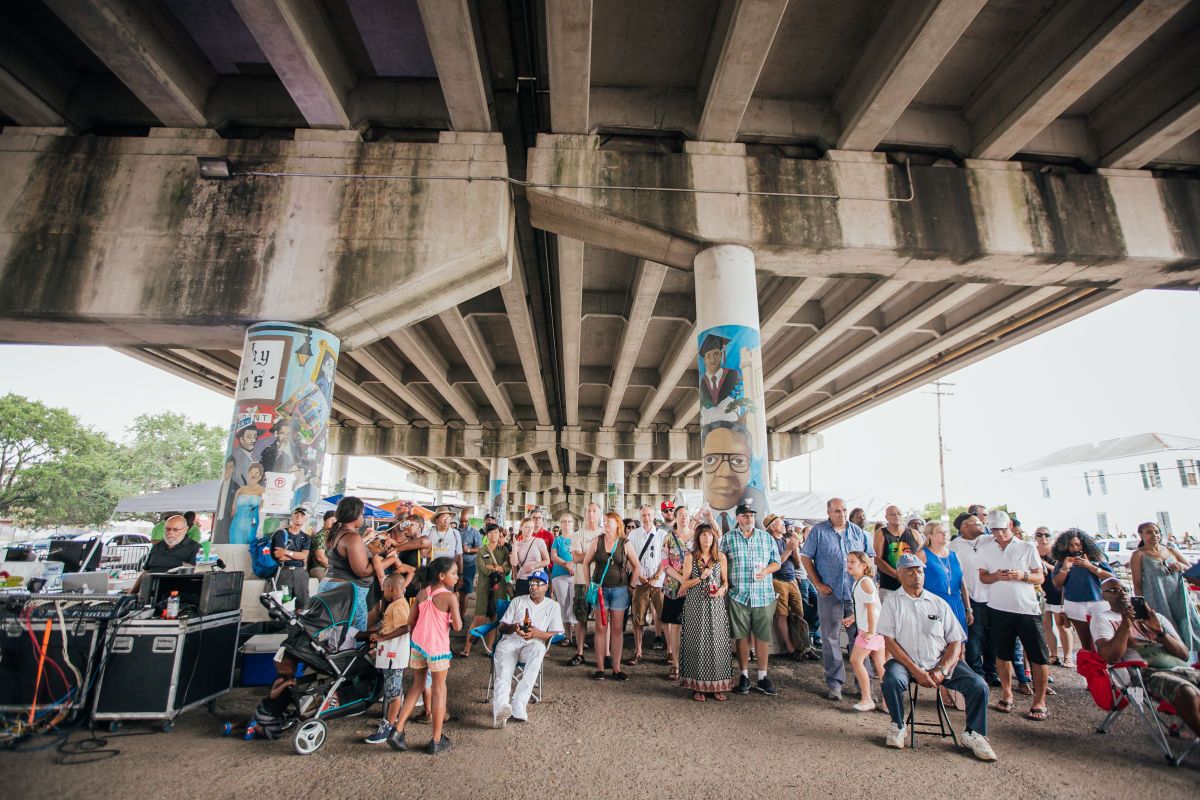 The live music on Saturday is highlighted by the Jackson Square All Stars Brass Band at 12:30pm, Slow Rollers Brass Band at 1:30pm, Dat Boi Cue, Iris P, Ragin Rebelz at 2:30pm, Jose Fermin and Merengue4-FOUR at 3:45pm, Y'Isreal at 4:45pm, and Corey Henry & The Tremé Funktet at 6:00pm and many more.
On Sunday, guests will be treated with performances by New Orleans Dance Collective at 12:00pm, Bernell & The All Starz Brass Band at 12:30pm, Zeka Bru, Chapter Role Play Performer at 1:30pm, the Treme Brass Band at 2:00pm, Neshia Ruffins at 3:00, Gina Brown & Anutha Level at 4:00pm, Kermit Ruffins & The BBQ Swingers at 5:00pm, James Andrews at 6:00pm, and close out performances by Babydolls Sisterhood, Red Flame Hunters Indians, and Original Big 7 Social Aid & Pleasure Club.
The Treme and 7th Ward neighborhoods will also give guests the best in food with favorites such as Lamar's Fried Chicken, Miss Linda the Yakmein Lady, Neville's Creole Cuisine and many more.
The festival will also continue on Monday with a Treme Memorial Day block party at Tuba Fats Square. The block party will continue the celebration of the Treme and 7th Ward neighborhoods with performances from the New Birth Brass Band and headliner, Corey Henry and the Treme Funktet. Crawfish and seafood will be available at the block party.
The Treme/7th Ward Arts and Culture Festival is free and open to the public. Special events such as the Babydoll Bar Crawl and the neighborhood tours do require a ticket, however.