Below you'll find a routinely growing list of concerts. These signify the best, most profound, crazy, unforgettable experiences I've had as it relates to seeing live music. Countless hours have been spent traveling, listening, and doing god knows what to makes all of these a reality. I've seen over two thousand bands, and this eventual list of 100 means the most to me, and I hope you enjoy reading.

100 CANNIBAL CORPSE
FEBRUARY 3, ENGINE ROOM, HOUSTON
Ever been to a show where some guy's arm gets ripped from the socket and said guy refuses to leave. Well, I have and let me tell you it's f**king gnarly to witness. This show at a disgustingly packed Houston club was memorable for plenty of reasons, such as the three-hour, 30 song set by the death metal pioneers and the wild experience I had getting to the show, but in the nearly 20 years since I witness that concert, I've never forgotten how much that crazy asshole refused to leave. It's still one of the most aggressive shows I ever went to, which is why it opens our countdown at number 100.

99 CONVERGE
NEW METAL & HARDCORE FEST, APRIL 2003, PALLADIUM, WORCHESTER
This one time, years ago, I ventured to the town of Worchester, Massachusetts for the now defunct New England Metal & Hardcore Festival. Although many memorable performances were seen, it was the homecoming of sorts set by hardcore thrash legends Converge that remained in my brain for years to come. The blink and you'll miss it 30-minute co-headlining set never let up as the opener "Concubine" blurred the lines between chaos and celebration, with vocalist Jacob Bannon taking the form of a beast as he prowled the stage, in all his metal glory.

98 KANYE WEST
COACHELLA, APRIL 29, 2006, EMPIRE POOI FIELDS, INDIO
He wasn't even supposed to be there, but two days before, low and behold there he was on the Main stage schedule, in between Common and Sigur Ros. He was late by 20 minutes, raced through all the big hits from his first two blockbuster records, and had the crowd eating from his palm for the duration. Everyone sang along to all the obvious choices I wont list, mostly because if you're a fan you know all the hits from his early records. It was a tremendous surprise, an early statement of arrival from Mr. West and another perfect Coachella "I was there moments," but we'll get there in time.

97 LIMP BIZKIT
FAMILY VALUES TOUR, OCTOBER 17, 1998, CAJUN DOME, LAFAYETTE
This might be laughable now, but there was a time when we all did laughable things. For myself, especially in 1998, this kind of music set off so much movement in my life that it stayed with me. Entering the stage from a giant, extremely cool crashed UFO, the Jacksonville upstarts tore through an energetically angry set full of eventual nu metal classics. "Faith" killed, as did "Counterfeit," but overall, the set was defined by one the early badass stage designs I had witnessed and it's played a role in my love for stupid large stage shows that captivate.

96 MASSIVE ATTACK
COACHELLA, APRIL 30, EMPIRE POLO FIELD, INDIO
At the time I didn't really enjoy the set, but over the years my thoughts have wavered. The show could've had a better slot, as being right before the first Tool show in four years doesn't exactly translate well to the more intricate, subdued at times set by the legendary British duo. Having said that, technically speaking the show embraced the technology of the time as more of a complement to the setlist, which with perfect set pieces like "Teardrop" only added to the specialness of the evening. It was steady, perfectly paced, and a festival set for the ages.

95 EAGLES OF DEATH METAL
COACHELLA, APRIL 29, 2006, EMPIRE POLO FIELD, INDIO
Even beyond the swagger of Jesse Highes, or the double drumming of Joshua Homme and/or Samantha Maloney, the show at Coachella towards the end of the first day was memorable because of the magnificent introduction speech from legendary actor Danny DeVito. "Welcome the Motherf**king Eagles of Death Metal'' echoed across the stage and the crowd as the California group roared their way through a 50-minute set of hip shaking, flirtatious growls. Hughes is nothing if not sexually charged, but the set was chalk full of the band's early hits, some of which haven't aged as well as we'd hope. Either way, you know what you're getting into with a EoDM show, and that night at Coachella, they didn't disappoint

94 PRIMUS
SAILING THE SEAS OF CHEESE TOUR, MARCH 2, 2004, STATE PALACE THEATER
I'm not even friends with the person I went to this show with (apparently me not having enough time for them at my wedding was the last straw for this person), but the show was one of the first times I went to a single band concert. There was no opening act, with the band instead performing two sets of various selections from their career, but the main attraction obviously was the full album performance of Seas of Cheese, which was as quirky and bizarre as you'd expect from Claypool and cohorts. The record itself is only about 40 minutes, but the Seas set was well over an hour, culminating with a 20-minute rendition of "Fish On," featuring about 15 pig mask clad bands members.

93 THE DILLINGER ESCAPE PLAN
SOUTHPORT 2016, NOVEMBER 7, 2016, SOUTHPORT HALL, NEW ORLEANS
Right on the eve of the night we as a nation would elect a literal sexual predator whose orange glow makes the sun jealous, Dillinger Escape Plan made a stop on their farewell tour to a little club nestled somewhere in uptown New Orleans. All the songs fans wanted to hear were represented with the capacity crowd jumping, thrashing, and generally being assaulted by the blinding quickness of the music and the lights. It was the only time I saw them headline their own show, but goodness was it intense and unforgettable. Even today, it feels like never ending controlled chaos.

92 DEATH CAB FOR CUTIE
BONNAROO, JUNE 15, 2008, MANCHESTER
The weekend had been long, and mostly annoying, but the music had been great. Standing in that field Sunday evening, watching Gibbard and the rest of Death Cab wind down the fest with the last pre headliner set, everything felt worth it. The skies in Manchester at sunset can be otherworldly at moments, and that backdrop served as a perfect complement to the band's mild mannered indie rock. My then girlfriend and I left immediately following the set, embarking on a 10-year trip home after just hours of sleep, but sometimes you sacrifice yourself to keep the music going.

91 STONE TEMPLE PILOTS
VOODOO FEST, OCTOBER 28, 2000, CITY PARK NEW ORLEANS
As the encore began, a naked Scott Weiland, clothed only with an American Flag around his nether regions, danced manically across the stage as "Dead & Bloated" echoed over the crowd of thousands. The band, closing the then one day Voodoo Fest, showed all the legendary status of one of the bigger alt rock acts of the now extinct 1990s. For 90 minutes, they cranked out intense hard rock, with Weiland especially worth watching as his snake-like movements provoked and entertained the crowd. I remember going with my dad who remarked it to be one of the best shows he had seen, even though he may have just been saying that to make me feel better, although that was never really his style.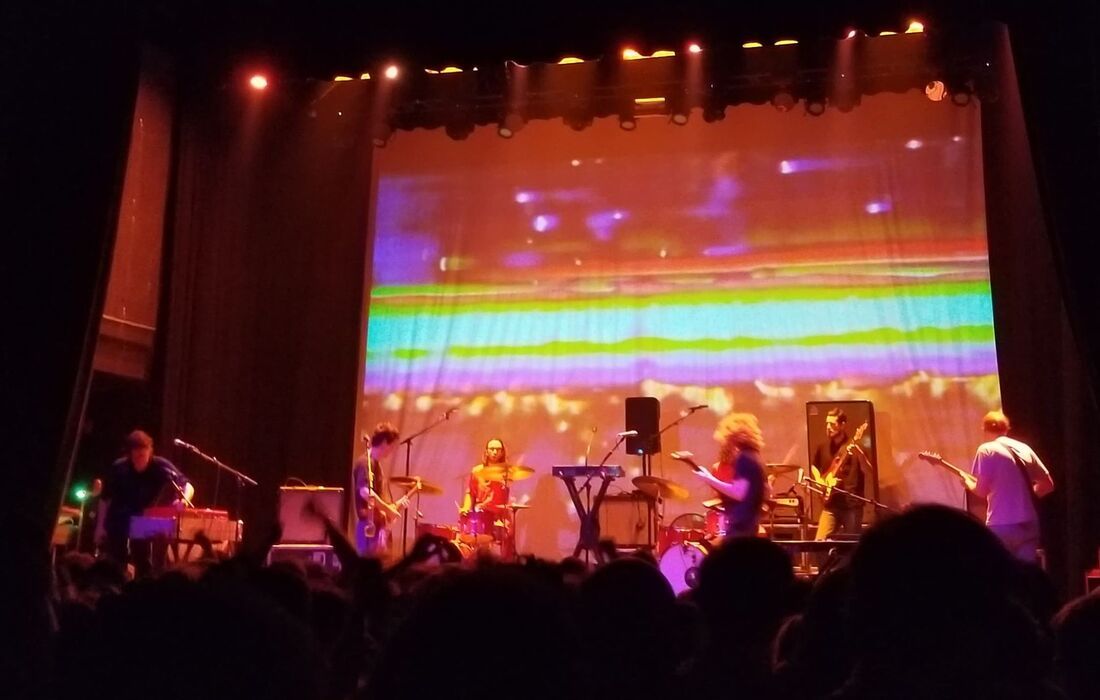 90 BLACK LIPS
SEPTEMBER 10, 2004, TIPITINAS, NEW ORLEANS
King Khan and the Shrines opened the show, and were extremely entertaining, but the punk rock styling of the Black Lips was enough to make everyone forget about the openers as the show progressed. I've seen the band four or so times by now, but this show always stands out to me. Covered in sweat, hopping along the dirty beer soaked floor of uptown Nola's Tipitinas, I felt like a teenager again as I sang along to "O,Katrina," their most memorable song for my money.

89 NIRVANA
DECEMBER 3, 1993, UNO LAKEFRONT ARENA, NEW ORLEANS
For the record, some shows, no matter how technically bad they were, are able to still be memorable. For obvious reasons, the band never toured again after this trek, but just getting to see this monumental 90s band was enough to make the memory worth it. The show wasn't great, with opening acts Shonen Knife & the Breeders both putting on better shows with superior sound. For Nirvana though, even though the band was clearly f**ked up and not focusing, it was still memorable just because at moments the arena came alive for some big known hits we all already know the names of. It's a sad reminder that sometimes our idols are clearly human, full of sadness and personal turmoil, and that even they have bad nights, weeks, months, or years.

88 RUSSIAN CIRCLES
FUN FUN FUN FEST, NOVEMBER 4, 2011, AUDITORIUM SHORES, AUSTIN
The heaviness; good lord, the heaviness! To say I was unprepared for my first Russian Circles show is an understatement, but I left that set a huge fan of the band, and that love continues even now. The three-piece band is never easy listening, but they're so in sync and on the same page that they act as a moving juggernaut of thick riffs, heavy rises and falls, and not a word said throughout the entire set. For all metal fans, these guys continue to be one of the most consistent bands around.

87 ANGEL OLSEN
NOVEMBER 5, 2019, CIVIC THEATER, NEW ORLEANS
As the house lights made the room big and bright, an ornately elegant but spooky backdrop featuring stars hung quietly in the background, the evening paused while we the audience waited. Eventually, the house lights dimmed to allow the band to enter the evening. It went off flawlessly, with Olsen's voice straining beautifully under the weight of emotion that surrounds the record. I've seen plenty of shows, but her voice was something I wasn't prepared for. So full of volume, depth, and exactly how she sounds on records, she allowed the backing band, fully equipped with amazing musicians playing guitars, bass, and classical string instruments to propel her own vocals to make something so beautiful.

86 MADONNA
COACHELLA, APRIL 6, 2006, EMPIRE POLO FIELDS, INDIO
Typically I would never pay to see a Madonna show, but absolutely I'll see her in the Dance Tent on the closing night of Coachella 2006. Playing just an hour before Tool was to begin on the main stage, a pack of thousands migrated to get a spot. The Queen of Pop arrived late, by about 20 minutes, but as soon as the beat of "Hung Up '' started creeping into the packed Sahara Tent, it didn't matter. It really was insane to be there at her first ever festival set. During her four or five song set, she had the crowd easily dancing to her disco infused pop. In the end, there's not much to actually say, other than, "Shit, I saw Madonna one time."

85 DAVID BYRNE
SHAKY KNEES, MAY 4, 2018, CENTRAL PARK, ATLANTA
Definitely one of the strangest, but also thoroughly engaging of the entire festival. With a veritable marching band behind him, Byrne dominated the crowd and stage for the whole set, mixing in newer tracks and reworkings of classic "Talking Heads" that everyone seemed to devour in joy. He's a true king of his craft and the ability to pull in a crowd that seems to be flawlessly easy, it was easily the most imaginative display, and a stark contrast to every other set of the weekend. It may not have been this reviewer's best set, but I feel sorry for you if you attended and happened to miss this show. No one does shows like this, especially when it comes to the rock genre.

84 KING GIZZARD & the LIZARD WIZARD
JUNE 21, 2018, THE REPUBLIC, NEW ORLEANS
This being my second time catching the seven-piece band in little over a year, I was oddly more pumped than I was the first time. But to be fair, it was a far better concert than previously. With Stu at the helm, the band tore through a two-hour set in the sweltering club. I remember my friends and I got way too drunk but we couldn't have cared less. It's the type of show where fun is boundless and you just lose yourself in the experience. King Gizzard is great in that way. It's also a constantly changing show full of all sorts of different sounds, so it's able to stay fresher than other bands.

83 KORN
ISSUES TOUR, FEBRUARY 21, 2000, NEW ORLEANS ARENA
My time with the nu metal titans has nearly completely come and gone, but I'll never forget that day with two of my best high school friends. Staind opened, we met them, and by 9 p.m. Korn was about the come on. Opening with "Falling Away from Me" behind a giant circular tarp, the energy was high as the drape fell, showcasing the asylum theme of the stage show, with gothic style architecture and a circular stage taking up an immense amount of height and space. I think back to how aggressively I would head bang and it makes me dizzy, but 18 year old me was on top of the world, even though I had absolutely no reason to be.

82 LYKKE LI
FUN FUN FUN FEST, NOVEMBER 5, 2011, AUDITORIUM SHORES, AUSTIN
I remember being with my friend, drinking all you can drink Tecate all day because of "Pretty Important Person" passes and then bearing through a hellacious sandstorm to see Swedish mistress Lykke Li perform the pre headliner set on the second night of the fest. Banners hung from the back, swaying in the erratic wind as her voice billowed out from the stage to a field of masked fans, trying to avoid the sand filling the air. I've met people who didn't enjoy this set, but as my headliner for the evening, it was everything you could have hoped for. Ending the night with the lovelorn seductive songstress, simple amazing.

81 SLIPKNOT
MARCH 25, 2005, UNO LAKEFRONT ARENA, NEW ORLEANS
By the time the Iowa 9 hit the UNO Lakefront Arena on that summer night, an opener, Lamb of God & Shadows Fall had all rocked the crowd. It hadn't even started, though in hindsight for two solid hours Corey Taylor, the Clown, Jim Root and company filled the finale with every track you'd want to hear, ramps, fire, lasers, rotating drum sets, and plenty of head banging. The crowd was into it from the start, but with tracks like "Purity," "Surfacing," and "Left Behind" filling in the needed anthems of the night, there was no stopping the band as they tore through a 20-song set. It was one of the better metal package tours I've ever attended, and for that reason Slipknot's set comes in at 81.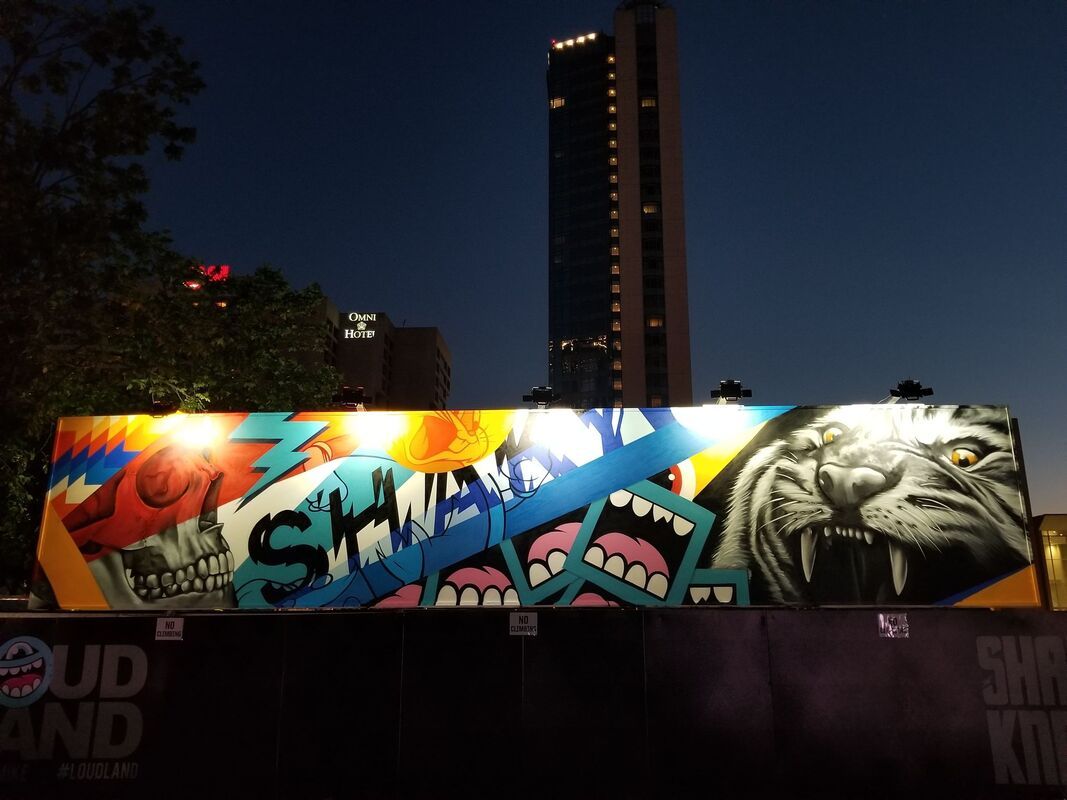 80 BLACK SABBATH
OZZFEST 2004, AUGUST 5, 2004, SMIRNOFF MUSIC CENTER, DALLAS
By 9:30 p.m., after 21 other bands and over 12 hours of heavy metal, the gods descended on the Amphitheater for a 90-minute set of classics. There's too many to name them all, but tracks like "Paranoid," "Children of the Grave," "Iron Man," and "Snowblind" all sounded just as good as they had decades earlier, with a few minor setbacks. Osbourne's voice wasn't quite its old self, and the between song banter was hard to make out as English, but Ioomi especially carried the show. Often, I lost myself just seeing Tony play the most difficult classic metal around at his age, but blowing away virtually every other band that had appeared that day.

79 DEATH CAB FOR CUTIE
APRIL 9, 2019, ORPHEUM THEATER, NEW ORLEANS
This might be the most recent on today's segments, but it left a very clear and lasting impression. It's the type of show that makes you want to go back and revisit all the songs you heard in the days and weeks after the show. That night in New Orleans, the band was tight but also jovial, making several jokes throughout the set. Highlights like the emotional "What Sarah Said" or the always evolving love of "I Will Follow You in the Dark." But still, selections like the more upbeat "Sound of Settling" or "Cath" gave the crowd the right amount of pep when it required it. But of course, the epic conclusion of "Transatlanticism" just served as the icing atop a delicious cake.

78 WEEZER
VOODOO 2010, OCTOBER 29, 2010, CITY PARK, NEW ORLEANS
At this particular fest, the band played right before Muse on an opposite stage, but while the band wasn't positioned to headline, they certainly seemed to be while on stage. The set had all the characteristics of a great sing along set, with frontman Rivers Cuomo even cloning into the crowd scaffolding during a memorable moment while singing "Beverly Hills." Other tracks like "Hash Pipe" "Island in The Sun," "Buddy Holly," and especially "Say It Ain't So" made the show even more exciting, if not for the sheer noise and vocals being generated by the crowd. It was nearly everything you want out of that type of set, which is why it ends up on this list.

77 CAGE THE ELEPHANT
SHAKY KNEES, MAY 4, 2016, OLYMPIC PARK, ATLANTA
Cage the Elephant is the type of band that makes it easy to move your hips and rock out even when tired, sweaty, or especially drunk. On second thought, however, maybe it's just the mesmerizing movements of singer Matt Schultz, who for 60 minutes on a May Friday in Atlanta sashayed about the main stage moving quicker than any other person that weekend, all while developing a stunning set with his musical cohorts. This was my second time seeing the band, and it was by far the best I've seen by them so far.

76 MASTODON
HALLOWEEN NIGHT 2015, CIVIC THEATRE, NEW ORLEANS
Metal on Halloween should be the law, and this year was no exception. One of my favorite metal bands of the last 10 plus years, Mastodon on Halloween Night in NOLA was made even better by an epic showing from the Atlanta kings. For over two hours, they pummeled the crowd with their intricate mix of metallic prog rock, all while costumed and enjoying the reactions of the crowd. A must see show wherever they play, it was made all the better by seeing this with my sister and some awesome friends.

75 GRIZZLY BEAR
NOVEMBER 12, 2017, CIVIC THEATER, NEW ORLEANS
On a dreary night in 2017, the Civic hosted one of the most reliable alternative bands of the last decade, and unsurprisingly the show was as top notch as their discography. Picking from songs from their most recent Painted Ruins, all the way back to classics like Two Weeks, Ed Droste, Daniel Rossen, and company perfectly complemented the intimacy of the venue with haunting theatrics and a stage visual show that showcased their intricately wound rhythms. Highlights included new song "Morning Sound," and the insane build up and winding road nature of what's maybe the band's best song, "Sun In Your Eyes."

74 DJ SHADOW
BONNAROO 2007, JUNE 15, 2007, MANCHESTER
I remember being firmly out of my mind by the time Shadow began his set shortly after 2 a.m., but I also remember his set capping up a brilliant night of performances. With nothing but a computer, a table, and a decent sized screen, Shadow blasted the raucous tent crowd well past the 4 a.m. mark with his signature scratches and loops, often at the expense of an already tired festival crowd. There's plenty of great electronic composers in the world, and on the Friday night of Bonnaroo 07, DJ Shadow reminded all in attendance that he needs to be a part of those "best of" conversations as they relate to electronic music.

73 THE WAR ON DRUGS
SHAKY KNEES 2018, MAY 5, 2018, CENTRAL PARK, ATLANTA
Dealing with rain delays are always a frustrating thing, but with that slight delay came a shimmeringly beautiful sky that perfectly complemented the band's dense, authentic sound. It was my first time seeing them, and based on what I saw, these guys will continue doing well for themselves. The sound was damn near perfect on the main stage all weekend, save for Courtney Barnett's unfortunate sound issues. And with that kind of power, TWOD was able to display the kind of depth of craft they've become known for on their well-produced records. Definitely a band I'm excited to see again, and certainly a band you should see when you get the chance.

72 WASHED OUT
MAY 11, 2012, THE PARISH, NEW ORLEANS
The club was crowded, sweaty, and too cool for itself as the sounds of indie dream pop darlings Washed Out cascaded over the darkly intimate surrounding of The Parish. The show was only about an hour long, but the peaceful, tranquil musical renderings of Ernest Greene, Jr. suited the space well. With selections like "I Feel it All Around" and "Amor Fati," the crowd never lost its willingness to sway and lose itself in the beauty of the music.

71 DEATH FROM ABOVE 1979
VOODOO MUSIC FEST 2014, CITY PARK, NEW ORLEANS
The reunited duo took the stage to scattered applause early in the afternoon, but all who showed up for the Main Stage set got exactly what they were hoping for. Sebastian Granger and JFK hammered away with old selections and new ones, but for me there are times where the music is irrelevant to the attitude and energy of the band playing, which is what DFA1979 are so talented at. They may just be two men, but they make more sound per capita better than most other bands around.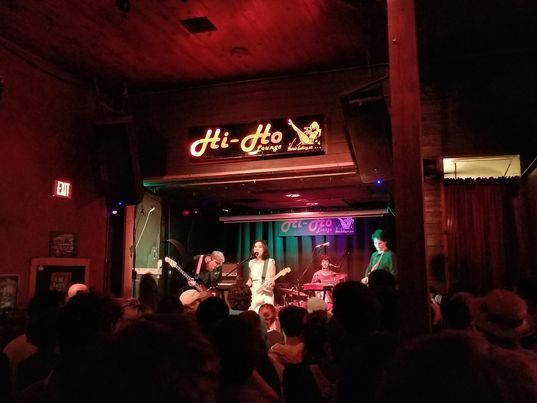 70 SLEEP
JANUARY 23, 2018, CIVIC THEATER, NEW ORLEANS
When the chance came to be able to witness Matt Pike and his Sleep cohorts, it seemed like a no brainer. It turned out to be just the right choice. Minutes before the show, NASA messages were plugging away, but by the time the band opened with their magnum opus "Dopesmoker," the crowd was fully exposed to the power of the trio. For nearly two hours, they plugged away and it never ceased. It was easily the heaviest show I saw that year and it lands at number 70 on my Top 100 shows countdown.

69 GIRL TALK
BONNAROO 2009, JUNE 12, MANCHESTER
The easiest thing to forget about Greg Gillis is how much fun can actually be had while listening to other people's music as he rearranges things to better work in his format, which is the mash up for those unacquainted. This very late-night set on the second night of Roo 2009 was insane from start to finish, with hundreds of people filling the stage from pretty much the outset if memory serves me right. Imagine being on a different plane, systematically speaking, and loving every moment of the crammed, sweaty atmosphere of a 3 a.m. Girl Talk party.

68 TV ON THE RADIO
REPUBLIC, SEPTEMBER 14, 2006, NEW ORLEANS
Ever not even known a show is happening until your friend calls you up and asks you to go? That's the situation I found myself in during the band's ''Return to Cookie Mountain'' tour. The Republic is a small club with a dance floor in front of the stage, the area flanked by columns. It was still early on for the band, and during that last summer dance fest, the band commanded the small stage. Tracks like the closer "Staring at the Sun" helped keep the crowd motivated to sing and dance along all the way to the conclusion, but others, such as "Young Liars," "Dirtywhirl," and the anthemic "Wolf Like Me" made for a show that pretty much anyone should be able to enjoy.
67 SYSTEM OF A DOWN
OZZFEST 2002, SEPTEMBER 8, SMIRNOFF MUSIC CENTRE, DALLAS
Scheduled in between Rob Zombie and Ozzy, still riding high off the massive hit that is Toxicity, the Armenian-Los Angeles band dominated a packed house at the Dallas amphitheater as the co headliner of the fest. With a huge stage and an enormous screen taking up the back wall of curtains, they were able to display excellent images to go with songs with "Forest," "War?" and of course "Chop Suey." After a day of more than 20 other bands, they still stood out with power and concentration.

66 DEFTONES
MAY 23, 2007, HOUSE OF BLUES, NEW ORLEANS
This show fell during an album (Saturday Night Wrist) that isn't widely loved by fans of the Sacramento art metal group, but it was one of the stronger performances from the band that I've seen with my own eyes. The setlist featured rarely played tracks like "Back to School," and covers of "No Ordinary Love" from Sade and the Cure's "If Only Tonight We Could Sleep," which is part of why this show is such a standout, but I also remember the sheer heaviness during moments like "Headup" and "Be Quiet and Drive." They're one of the better live bands around, you just have to catch em on the right night for it to be obvious.

65 ANIMAL COLLECTIVE
BONNAROO 2013, JUNE 14, MANCHESTER
For my first wedding, I was lucky enough to go with one of my favorite people to perhaps my favorite place on Earth, "the Farm" of Bonnaroo in Manchester, Tennessee. Coming on at 2 a.m. to a glowing atmosphere, the art indie gods were in rare form. For 90 minutes, the four elements of the group, Panda Bear, Deakin, Geologist and Avey Tare, mesmerized the very inebriated crowd with their brand of whimsical escapism. There were plenty of other things keeping me in the joyous spirit, but that is the quintessential place for a wonderful Animal Collective experience.

64 MUMFORD AND SONS
VOODOO MUSIC FEST 2018, OCTOBER 26, CITY PARK, NEW ORLEANS
Mumford is a band that often gets a bad rap, but this hit after hit set that drove into a field of thousands on the opening night of Voodoo was stiff, even cynics couldn't deny. These guys know how to put on a rock show. Hits like "The Wolf" soared while newcomers "Guiding Light" only set the stage for the rock festival powerhouse that is "The Wolf." Sure it's somewhat cheesy at times, but they believe it wholeheartedly and that enjoyment from the band sells it like few can.

63 RAGE AGAINST THE MACHINE
DECEMBER 11, 1999, UNO LAKEFRONT ARENA, NEW ORLEANS
"Hello, we are Rage Against the Machine from Los Angeles, California," welcomed the crowd to a forthcoming 90-minute set from seminal protest rockers from Cali, but that was just the tip of excitement for 17 year old me, who along with my friend Miles rocked out for the duration of the show. Opening with "Testify" and closing with "Killing in the Name" made for dramatic iron rings and closings, but other songs, such as the bomb like opening of "Bulls on Parade" made the show that much more enthralling.

62 EL-P
BONNAROO 2007, JUNE 15, MANCHESTER
Playing right before the aforementioned DJ Shadow show on the same day, El reached into his assorted bag of tricks and delivered a pure hip hop show so good it ended up being a major highlight of the weekend. "Tasmanian Pain Coater" is an excellent opening choice, but aside from that we got a guest spot from Aesop Rock as well, which just made the set that much more memorable.

61 THE WEEKND
VOODOO MUSIC FEST 2016, OCTOBER 28, CITY PARK, NEW ORLEANS
Going into my first the Weeknd show, I wasn't sure of what the spectacle would bring, but it proved to be truly incredible. The stage set was a triangular truss system that altered heights at the corner. It also featured fireworks and more lights than most stars can get away with. Opening with "The Hills Have Eyes" and never bringing down the tempo, he, accompanied by a full band, crushed the crowd for slightly over an hour and brought plenty of joy to the large crowd amassed before him. One of the best shows I've ever seen, and a must see if you ever get the chance.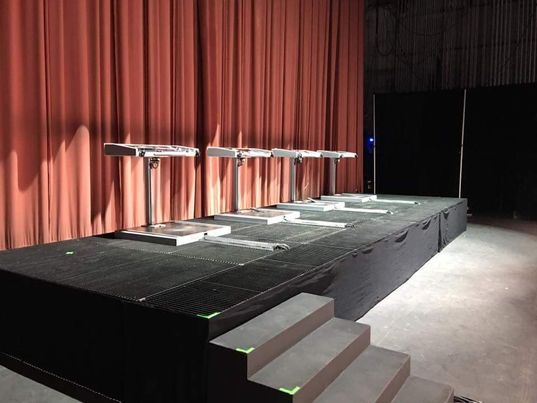 60 MINISTRY
FAREWELL TOUR 2008, APRIL 19, HOUSE OF BLUES, NEW ORLEANS
Without a doubt one of the most intensely loud concerts I've ever seen in my life. It was 2008 and, supposedly, Alien Jourgensen was hanging up his boots. It's worth noting the band has released at least three records since then, and toured most years. Anyway, the set was well over two hours, with one bludgeon of a song after another, it really was a test of endurance. The stage was lined with strobe lights, video screens, and some cages thrown in, and it never went dark once, but I'm proud to say I made it through, and my hearing was messed up for only a few days. That's also never happened again, which is a good barometer for how loud it actually was.

59 MUSE
VOODOO MUSIC FEST 2010, OCTOBER, 29 2010, CITY PARK, NEW ORLEANS
I want you to recall a time when you FINALLY got to witness a band in a live setting after trying for years. I ask this because that's exactly where I was moments before Muse entered the stage at the opening night of that year's Voodoo Fest. Surrounded by a variety of screens and more strobes and lights than a EDM show, the English three piece opened with "Uprising," launching a huge stage show that immediately got the crowd reacting. There was plenty of other song along moments, but, wow, what a spectacle.

58 BON IVER
NEW ORLEANS JAZZ FEST 2012, APRIL 27, FAIRGROUNDS, NEW ORLEANS
It was a sunny, traditionally hot and humid day typical of NOLA when Justin Vernon and his Bon Iver compatriots took to the Gentilly stage to close out the day. Taking songs from their first two records, moments like "Skinny Love" made the crowd closer as they sang in unison, while others like the not as well known "Calgary" and "Creature Fear" still managed to pull at the heart strings for many in attendance. At the time, I was deeply in love with someone I'm not with any longer, and I still remember the love and gratefulness of being able to share something so wonderful with people I loved, even if time changes all.

57 RUN THE JEWELS
JOY THEATER, OCTOBER 13, 2017, JOY THEATER, NEW ORLEANS
El-P and Killer Mike have, in just a few short years, skyrocketed from a club band to an act that is prepared to start filling up high profile spots on major festivals lineups, and it's with good reason. Just ask any person who's seen them, especially if it happened on the current tour. When you successfully have produced three albums that are all better than the previous one, you have a ton of room to make every show hit as hard as possible, and RTJ doesn't miss those moments. Crowd interaction and excitement was high, and from the moment Uncle El and Mike launched into "Legend Has It," we all knew this would be a fun, thrilling show. It's likely that they don't plan on going anywhere anytime soon, so be sure to jump in for your chance to see the single best rap group of the last 10 years.

56 CHVRCHES
BONNAROO 2O16, JUNE 10, MANCHESTER
Maybe they could've been given a later, in the dark start time, but even in the sunny Tennessee sky, the trio made the crowd move to their trademark synth rock. Pulling, at the time, from their first two records, the Glasgow natives amped the crowd up as they awaited J.Cole and LCD Soundsystem. "Clearest Blue" with guest Hayley Williams was amazing, and the in between song banter from Lauren Mayberry was top notch. Their sound might be slightly more produced compared to other recent synth rock groups, but it works better than all those others, and they know how to keep a crowd going.

55 THE NATIONAL
BONNAROO 2013, JUNE 16, MANCHESTER
The National have been a band that I've slowly started to love more and more over the last few years, and this time seeing them was well worth the wait. They played everything I hoped for, and even had a special guest in the form of Annie Clarke from St. Vincent. An excellent show, full of plenty of emotions, and an excellent way to spend the last day of the festival. Being in that crowd, on the tail end of a life affirming trip, seeing "Mr. November" chanting in the crowd with thousands of others, it rarely gets better than that, and it still makes me smile when I think about it.
​
54 HUM
FUN FUN FUN FEST 2011, NOVEMBER 6, 2011, AUDITORIUM SHORES, AUSTIN
It's safe to say that had I not traveled to see this one band that I likely wouldn't have met my soulmate. You see, Hum has been a childhood favorite of mine and, by happenstance, I happened to be introduced ever so briefly to a woman I'd end up marrying years down the road. The show itself was wonderful and tight, with the band seeming as though they had never stopped touring. Tracks like colossal opener "Little Dipper" hit with all its post rock magnificence, but fan favorites like "Stars" were the real highlights, with a field of middle-aged white guys basking in the glory of the return of Hum.

53 ARCADE FIRE
NEW ORLEANS JAZZ FEST 2011, MAY 6, FAIRGROUNDS, NEW ORLEANS
"Look at all these f**king hipsters" could be heard loud and clear as fans of Arcade Fire made their way to the front of the curious Acura Stage for the second Friday of Jazz Fest. Organizers took a chance on a band solidly in the indie world, but the show made on impact on even the most die-hard Jazz Fest fans with a set featuring upbeat anthems, themed interludes, a Cyndi Lauper appearance, and enough Millennial rage to make everyone seem like a pampered indie kid. It was my first time seeing them, and it didn't disappoint.

52 THE CURE
VOODOO FEST 2013, NOVEMBER 3, CITY PARK, NEW ORLEANS
The man, the myth, the cat lady? Those were my first impressions as the Cure began their festival closing set on a hot November day in New Orleans. It was the first spot through town in over a decade, and the show more than made up for it. The Cure isn't a band known for wasting time, so to cram in nearly 30 songs over two and half hours wasn't too difficult for the English goth legends, but they still threw in gleeful surprises like the first ever performance of "Burn" from The Crow soundtrack, not to mention other staples like "Boys Don't Cry" and "Friday I'm in Love."

51 TOOL
COACHELLA 2006, SUNDAY APRIL 30, EMPIRE POLO FIELDS, INDIO
I had already witnessed maybe the best show I would ever see the day before (more on that later), but more than anything this trip was about seeing the dominant prog rock of Tool as they returned for their first show in five years. Opening with "Stinkfist" after a slight delay, the quartet, made up of Keenan, Jones, Carey, and Chancellor, proved the time away had been worth it with an 80-minute set mostly made up of classics that made it easy for the crowd to sing along to. The crowd was insane and very large for this reunion of sorts, but for those moments on stage, they were the main attraction to all who gathered at the main stage for a legendary headlining appearance.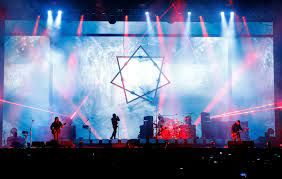 50 PEELANDER Z
March 28, 2019, ONE EYED JACKS, NEW ORLEANS
Just to get this outta the way, this band of wild space ninjas is less of a concert and more of an experience. I've seen them now twice, once at a festival and this set, and honestly both times have been top notch and fun filled from the beginning all the way to the end. The band's English isn't amazing, but it really could be amazing in any language. It might also be intentional on the part of the band, as they've resided in Austin for many years. Go see them. You'll get to play games, chant ridiculous names like "Mike," get shot with tacos, or any other number of crazy things. They make everyone part of their little world for a bit, and no one leaves unhappy or not smiling. For thrill seekers only.

49 IGGY AND THE STOOGES
VOODOO MUSIC EXPERIENCE 2003, NOVEMBER 1, CITY PARK, NEW ORLEANS
At the time, I hadn't really explored much of the early punk rock days, but obviously going in, especially after the Coachella appearance, I knew it was important to see them. Iggy Pop hadn't really been absent from the industry much in his career, so he was way more known to me than the Asheton brothers were. Either way, they played in between Staind and Marilyn Manson and, in hindsight, they blew them each away. It was 60 minutes of raw nasty punk, with the trademark shirtless Pop bouncing around the stage like a maniac,

48 THE NATIONAL
SHAKY KNEES 2018, MAY 6, CENTRAL PARK, ATLANTA
I've seen them four times now, and this was by far the best. The closing band of the fest, it was a departure from the bombast of the previous night, yet the members of the band truly showed that they can be viable a headline for a festival. The brothers Dessner and Devendorf, and singer Matt Berninger, all delivered their best. And with humble moments like "Fake Empire," not to mention the closing beautiful two song combo of "Terrible Love" and the haunting "Vanderlyle Crybaby Geeks," made for a truly moving end to a night and a weekend

47 ANIMAL COLLECTIVE
MARCH 17, 2018, MUSIC BOX, NEW ORLEANS
At times the music was vivid and engaging, while other times it was the type of atmospheric energy and whirlwind that you wouldn't be surprised would be coming from the trio. Certain movements could have passed for traditional tracks you'd find on one of their albums, with harmonizing and hard-to-miss melodies, while others were anything but that. All in all, it was certainly a moment to cherish and remember fondly. I mean, it's not every day you get to see a pretty well-known alternative band play things and produce arrangements that no one outside of the music box will likely ever hear.

46 REFUSED
FREE PRESS SUMMER FEST, JUNE 5, 2016, NRG STADIUM PARKING LOT, HOUSTON
Literally the only band I was super excited to see at this middle of the road fest. Like many, I had fallen in love with their seminal release "The Shape of Punk to Come," but once you see the band present those songs live, a whole new element emerges. Infused with the spirit of punk, the Swedish group delivered a shockingly tight show despite the less than enormous crowd. Truly one of the last unicorns in the world of music, and boy am I happy to have seen them.

45 SOUNDGARDEN
AUGUST 16, 2014, WOODLANDS, HOUSTON
When this tour was first announced, I really couldn't believe it. The whole show and production were so good, but I walked away surprised. On that day, my favorite band wasn't my favorite band of the day. Soundgarden was just so overwhelmingly loud and intense, you almost couldn't escape it. Cornell, Thayil, Cameron and Shepard were the co headliner, so they started during the early dusk, then soaring gradually for 75 minutes until they concluded with "Black Hole Sun" and "Beyond the Wheel," shrouded in a wall of sound unlike anything I had seen, in an amphitheater no less.

44 GREEN DAY
VOODOO MUSIC EXPERIENCE 2004, OCTOBER 16, CITY PARK, NEW ORLEANS
It was the first time I had ever been to a show with one of my sisters, and it was all damn day. She had long met up with friends, but around 8 p.m. Green Day came on, instantly launching "American Idiot" and then "Jesus of Suburbia," before then filling the next hour with every hit you could imagine. Green Day ruled the stage with brilliant crowd interaction, chants, people being pulled from the crowd to play guitar, and I'm sure plenty I've forgotten. It was a solid crowd pleasing set right before closers Beastie Boys, it ended up being the highlight of mine and my friends' entire day.

43 RUN THE JEWELS
OCTOBER 4, 2015, REPUBLIC, NEW ORLEANS
Sauntering onto the stage to the chorus of Queen's "We Are the Champions," the duo dove headfirst into the set. With a pretty even mix of songs from both records, they nailed it nearly every way they could. Opening proper with "Run the Jewels," the energy only went up as they knocked out "Oh My Darling Don't Cry" and "Banana Clipper'' within the first 15 minutes. Also worth noting that a good friend in North Carolina saw them a while back and said that Killer Mike was pretty uninterested, or seemed so at his show, but on this night he was all over the place, rocking hard and clearly having a blast. They both were in fact.

42 DEERHUNTER
NOVEMBER 8, 2010, HOUSE OF BLUES, NEW ORLEANS
I had missed them three times before, and I absolutely couldn't wait. By the time they began, the club was packed. I had heard from others they didn't enjoy it, but I never really got it. Sure it may have been hype for me, but I still really thought they sounded great. Each time I've seen them since, it's gotten more and more strange, but the "Halcyon Digest" tour was probably the best incarnation of the band, with a perfect blend of weird with brilliant alternatives soundscapes and indie songwriting.

41 TOOL
SEPTEMBER 11, 2006, WOODLANDS, HOUSTON
The big surprise for me initially was the all-white stage and white gear. It was unusual, but as the white turned into a huge screen stage, it was obvious Tool had managed to surprise with an elaborate stage set yet again. This wasn't the best show the band has played, Keenan was very sick and did his best, but that's sorta why I enjoyed it so much. He wasn't able to get the range he typically could, but hearing segments of songs with just instrumentals was a refreshing change. Of course the crowd helped on songs like "Schism," "Aenima," or "Stinkfist," but it was still a very well done show. They were on stage for just about two hours, with "Right in Two" wending the set as Keenan began treatment for an extremely bad infection.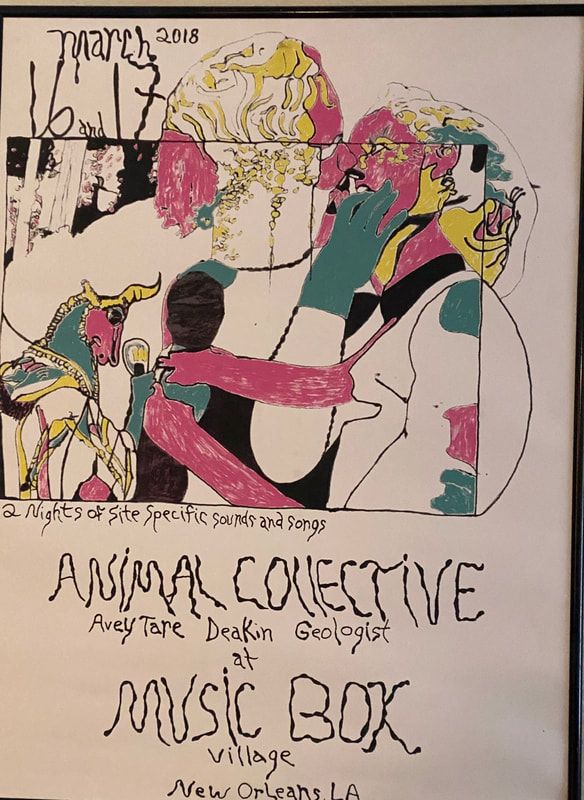 40 THE SHINS
SHAKY KNEES 2017, MAY 14, CENTENNIAL OLYMPIC PARK, ATLANTA
The James Mercer led Shins from the PNW were the second to last band on the final day, and so for my only time seeing them, I couldn't have hoped for more. They mixed the setlist among nearly all their records into the hour set, and plenty of smiles were shared when "New Slang," "Australia," and all the other jolly sounding anthems from the indie heroes were played. Also, Mercer is so kind hearted on stage while also being to the point, which is refreshing in a genre known for being holier than thou. The day was pretty hot, and we were all tired, but being with some of your favorite people definitely helps set the mood.

39 A PERFECT CIRCLE
VOODOO MUSIC EXPERIENCE 2003, NOVEMBER 2, CITY PARK NEW ORLEANSA
Playing directly after that QOTSA set we discussed, it was a flurry of mood lights and dramatic opening when Howerdel, Iha, Keenan, Freese, and the others took the stage right before the headliners, White Stripes. Opening with "Vanishing" and shrouded behind a silk screen on a high platform, Keenan's voice hovered over the crowd as the band, just as shrouded, created tons of atmosphere and gloom during their 75-minute set. They didn't disappoint, with Keenan in a jokey, talkative mood.

38 YEAH YEAH YEAHS
COACHELLA 2006, APRIL 30, EMPIRE POLO FIELDS, INDIO
I've still only seen the NYC art rock legends twice, but even so, both were full of the type of energy you would expect, especially this first one. During the last day, the YYY's had the daunting task of playing directly before Massive Attack and Tool, both of whom we've already discussed. Karen O is a different creature while on stage, which guitarist Zimmer being the always cool, calm, black dressed man. Then you have Britain on drums, who never stops smiling the entire time he plays. It's refreshing to see from such a serious genre as indie rock, which is probably why it's stayed so fresh in my head all these years. Dancing to "Y Control" and belting the chorus "Maps" under a pink mountain backed sky certainly help as well.

37 FLORENCE + THE MACHINE
VOODOO 2010, SATURDAY OCTOBER 30, 2010
The winds had picked up in City Park as the sun began to hide in the far east. And with a flair of dramatic whimsy, Florence entered from stage right and before you could prepare, the openings of "Howl" started the show in anthemic fashion. Florence and her backing band were supporting the still growing popularity of Lungs, which by this time had hits like "Dog Days are Over" and "Cosmic Love" to help sway the audience in gothic-tinged indie rock with an unmistakable strong voice.

36 PUP
MAY 11, 2019, ONE EYED JACKS, NEW ORLEANS
Every now and then, you're surprised by a performance and your life shifts. That's what occurred when I witnessed the marvelous Canadian pop punk with a thrash twist PUP, who were playing in support of their excellent Morbid Stuff record from earlier this year. It was a punk show for all intents and purposes, with the band playing for less than an hour, but the raw intensity from the opening moments of "Free at Last" to the closing moments of chaos provided by "DVP," the show was everything you would want from a band on the rise. Many of the other songs played seemed to inspire a kind of jubilant disobedience that only this kind of band can conjure. The title track to the new album was amazing, while "If This Tour Doesn't Kill You, I Will," reached out and grabbed the audience so fiercely you could barely hear the vocals, but those moments are the ones that stay with you the most.

35 JAPANDROIDS
BONNAROO 2013, JUNE 13, MANCHESTER
The nights tend to get pretty cold, and of course I had forgotten that. Freezing my ass off, but wanting to get a good spot for the Japandroids, we made the quick decision to run back to camp and allow me to change. We had about 30 minutes, but somehow we made it there and back and made our way to the Japandroids. To say they were good would be an understatement. My partner for the fest had seen them before and insisted it would be awesome. The crowd energy was also extremely high. Due to this, we went from being outside the tent when they began to getting within about 50 feet of the stage by the fourth song of the set. For two guys, they murder a crowd. The music is a little more frantic than on albums, but it works perfectly.

34 BECK
SEPTEMBER 15, 2016, SAENGER THEATER, NEW ORLEANS
For years and years, I had tried to see Beck Hansen to no avail. One show sold out instantly, and the next chance at Jazz Fest was rained out to do a hardcore storm. Finally though, the time came to see Beck deliver his eclectic brand of alternative rock. To say it was great show would be an understatement. The gentle nature Hansen brings to his art shone bright, and hit after hit had the capacity crowd dancing and singing along.

33 QUEENS OF THE STONE AGE
APRIL 27, 2018, SAENGER THEATER, NEW ORLEANS
Shows featuring my favorite bands are always a hard thing to judge, but when a band is this good, it's hard to deny its enjoyment. Playing NOLA about eight days before their Shaky Knees show, Homme, Jon Theodore, Dean, Troy, and Mikey prove why they continue to be one of the best rock bands on Earth. Sticking around on stage for two and a half hours also ensured that the sold-out crowd was left with nothing left to beg for. Taking tracks from all of their eight studio albums, the band poured through a magnetic set that you couldn't turn away from. I've seen them several times now, but this was by far the best, deep cut heavy set I've ever seen the band play. When you get delivered rare tracks like "Lost Art of Keeping a Secret" and the raucous newer track "Head like a Haunted House," it's hard to walk away unsatisfied.

32 TOM PETTY & THE HEARTBREAKERS
BONNAROO 2013, JUNE 16, MANCHESTER
It was the final night of maybe my favorite festival, and we were seeing Petty and his Heartbreakers absolutely kill it for over two hours. Everything you'd want to hear was played, with Petty regaling the dwindling but still big closing set crowd. It was my first time getting to see the band and its creator live, and sadly it would be the last. Either way, legends fade, but being a crowd that size surrounded by voices is something most things don't compare to. I mean, can you really beat 60,000 attendees singing "Free Fallin'" or "Last Dance with Mary Jane?"

31 THE CURE
VOODOO 2013, NOVEMBER 2, CITY PARK, NEW ORLEANS
Meant to be the first show of the tour until a date the previous day was added, the Cure killed the audience for well over three hours. The way they can manage to play for ages and not lose a step is both admirable and intimidating, even to fans like me. Sure, I love the Cure, but damn, three hours is a long ass time to watch a band. That being said, the song selection, vastly different from the previous night's show, is a testament to not only how much this band loves to play shows, but also just how many songs they have in their moody, dark environment.

30 BEASTIE BOYS
BONNAROO 2009, JUNE 14, MANCHESTER
Shit, what can you possibly say about the final Beastie Boys show ever that will work in this amount of time? It was only my second time seeing them, but again the gravity of the situation changes drastically when you know what after surrounding this show. MCA passed away, but the show itself was flawless, with an enormous crowd singing along to virtually every majorly known song. "Intergalactic" was insane, "So What'Cha Want'' was filled with the type of snotty taunting the band is perfect at. But then you get moments like the closer "Sabotage" bringing it all to a head. It's incredible that I was even able to be there, but again, what a way to go out, even with no one knowing.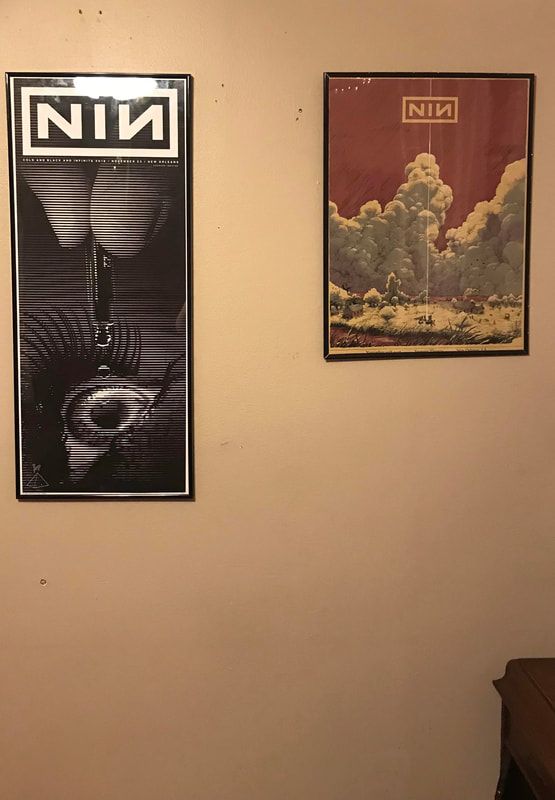 29 QUEENS OF THE STONE AGE
VOODOO MUSIC EXPERIENCE 2003, NOVEMBER 2, CITY PARK, NEW ORLEANS
This was the first time I had really lost myself at a festival, but with Queens of the Stone Age providing the atmosphere, it was quite the ride. Supporting "Songs for the Deaf," the set was highlighted by thick guitar rock, blazing as the sun went down during the Halloween season in New Orleans. They played for an hour, mostly supporting the recent record, but it was exactly what I hoped it would be. Surrounded by a ton of friends and anything we wanted, it ended up being one of the better days I ever had at that festival.

28 FLAMING LIPS
BONNAROO 2007, JUNE 16, MANCHESTER
It had been a looooong, chemically charged day, but by the time Wayne Coymne and his cohorts took the stage at 12:30 a.m., none of that seemed to matter. With over two hours to play, the trio found their groove and rode the wave from early on. The crowd loved it. Coyne talked about the history of this flute he had for what seemed like a long time. They opened with a soundcheck of "War Pigs'' before Coyne reentered the stage via the bubble we've all now grown accustomed to. Then, of course, "Do You Realize" elevated the dense crowd at the Which Stage before sending everyone off to something else. Our night had just begun.

27 TAME IMPALA
BONNAROO 2016, JUNE 10, MANCHESTER
Much like the times before when I'd seen them, Kevin Parker and company rocked the late night set in true fashion. Sure they didn't play their entire scheduled time, but no one in attendance seemed to mind during moments when Tame clearly had control of the massive crowd at the Which Stage. Hearing songs like "Elephant" and "Feels Like We're Going Backwards" made the crowd rock and swoon in ways few psychedelic rock bands can manage. It was late during the Currents tour, and the band had refined it so well that it was basically seamless. Even at 90 minutes, Parker and company more than entertained.

26 & 25 NINE INCH NAILS
NOVEMBER 23 & 25 SAENGER THEATER, NEW ORLEANS
Only two out of three shows were able to be seen, but with Reznor and his cohorts, the shows are almost never dull or uninspired. Because both shows were so different and great though, I've combined them into one jumble. Both shows delivered plenty of tracks that aren't in the normal rotation, but standouts like night one's "All the Love in the World," "And All That Could Have Been," and the in your face "Last" from day three all helped to showcase that these middle age men can still blow away the younger bands in terms of sheer intensity. It's not every day you get to see Reznor, Ross, Fink, Cortini, and Rubin mix it up in an intimate venue, which makes it even more awesome and memorable.

24 GODSPEED YOU! BLACK EMPEROR
AUGUST 13, 2013, TIPITINAS, NEW ORLEANS
This was the second time my friend had passed out and fainted at a show because of dehydration, but boy it was still a very immersive, thought provoking show, leaving my mind racing for weeks while I was knee deep in stress. Any who, the show was packed and the band, nearly unseen during the set, got to work. Most newer songs like "Asunder, Sweet" and "Lambs Breathe" featured well with radiant opener "Hope Drone" along with classics like "Moya." Truly an inspirational show that met nearly all expectations.

23 SIGUR ROS
BONNAROO 2008, JUNE 14, MANCHESTER
I've been lucky enough to see this band four times, and while all of the sets were enchanting and wonderful, this one still takes the cake. When I saw them at Bonnaroo 2008, it was easily the best set of the weekend. It was day three of the festival, at 1:30 a.m., and the slow burn of "Svefn-g-englar" was how they welcomed us into their little world for the next two hours. The songs wind and roll with ease off each other. Trees on both sides covered the crowd, and everyone was paused in a moment of serene beauty. It was really magical to get to share in that moment with that unique festival crowd, and I'm glad I got to.

22 LAMB OF GOD
NEW ENGLAND METAL & HARECORE FEST, APRIL 2003, THE PALLADIUM, WORCESTER
This was the first time I had ever heard of the "Wall of Death." The whole 30-minute early evening set was frantic and brutal, with about seven songs being rattled off in that time. At the end, frontman Randy Blythe had the crowd split in two and instructed us to rush each other at the so called "break down of the track." The drums of Adler on "Black Label" were elevating the crowd to a frenzy, and with it, all madness and hell broke loose. It definitely made an impression on the crowd, as the band overshadowed other acts like Meshuggah and Superjoint Ritual.

21 DAN DEACON
OCTOBER 7, 2009, THE BIG TOP, NEW ORLEANS
I've seen this electric genius at least seven or eight times now. All of those have varied in content, crowd centric play alongs, and various other fun games, but what makes this one so memorable is the human tunnel. This bar was essentially an art gallery, one enormous room that could fit about 300 with difficulty. Anyway, who knows the amount who were actually there, but during the "Wham City" portion of the show, all 300 created a tunnel, binding hands as we all ran through, making it larger and longer, until we all managed to get back in to celebrate our accomplishments. Also, for the record, Deacon is an amazing man and entertainer, and he went through the tunnel with the rest of us!

20 JEFF MANGUM
JANUARY 21, 2013, ONE EYED JACKS, NEW ORLEANS
One of the unicorns on this list, I went with my good friend Chad, who I've likely mentioned during this. The place was packed, it's not huge to begin with, but with silent approval, Mangum, formerly of Neutral Milk Hotel, gently brought the crowd to its knees with an all-acoustic set of mostly NMH tracks. Really just a very introspective show with plenty of sing alongs among the crowd, who eagerly had awaited this show for years, thinking it would never happen.

19 PHOENIX
SHAKY KNEES 2017, MAY 14, CENTENNIAL OLYMPIC PARK, ATLANTA
During the final night of this amazing festival, something happened that has never happened during my two years of attending: a band was late. The sad part was that it was Phoenix, who were scheduled to close out the three-day festival. While this was lame and an unhappy conclusion to a well-organized festival, once the foursome from Paris presented themselves on stage, all of that frustration was quickly forgotten. They delivered exactly what you'd expect on all fronts. A huge mirror positioned behind the band was able to make lights seem as though they had multiplied, and songs like "1901," the eye-opening transition of "Love like a Sunset," and the powerful in your face energy of "Entertainment" all crushed the tired yet excited crowd in the middle of downtown Atlanta. It was the best show of the entire three-day weekend, and for that, it shows up at number three on the year end best shows list.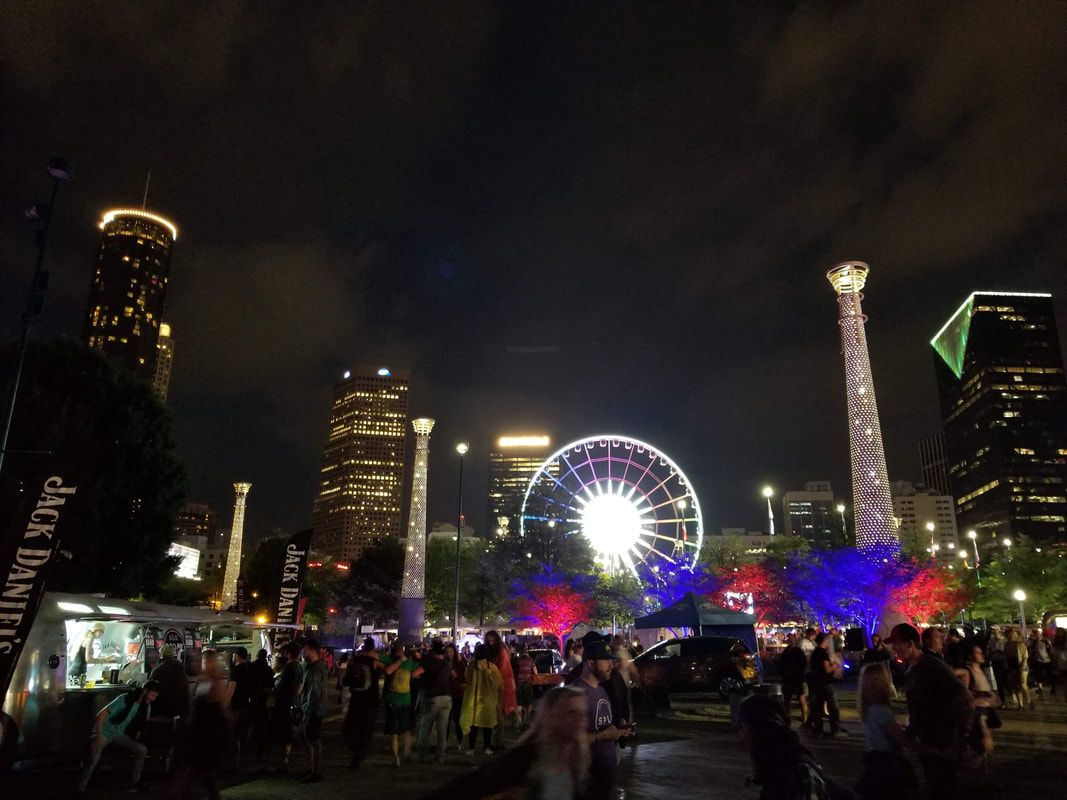 18 RADIOHEAD
KING OF LIMBS TOUR, MARCH 3, 2012, TOYOTA CENTER, HOUSTON
The venue didn't really have a Radiohead art rock vibe, but once the lights went down, no one seemed to mind. The album supporting the tour, King of Limbs, wasn't their best reviewed album, but with an over two-hour set and more than a few albums before it, Yorke, the Greenwoods brothers, and the others delivered a show as consistently good as any other live act. Each night is different, with songs being removed and added and changed around each date. Each show felt like a unique moment, because it's the only time that setlist will ever be heard, which is more you can say for many other bands.

17 NEUTRAL MILK HOTEL
FEBRUARY 21, 2014, CIVIC THEATER, NEW ORLEANS
I remember Charlie Day and his lady and friends walking past us to the balcony for the set, and I remember the set starting with Mangum coming out solo and mesmerizing us, again. That opening "Two Headed Boy" was met eventually with the other members of the band, but the tour happened and the big venues happened because Mangum agreed, nothing else. Even so, you don't get to see too many like these anymore, and like that, it stays in your memory of loving music and sharing music with friends.

16 INCUBUS
JULY 1, 2002, UNO LAKEFRONT ARENA, NEW ORLEANS
This show was sold out for weeks and like three hours before more tickets got released, and I got in and headed to the show. It was an arena show that eclipsed nearly all expectations, with the band finding their way easily through a solid hit packed two-and-a-half-hour set. "Vitamin" was introduced as "someone on the street asked if we would play anything off S.C.I.E.N.C.E." and rocked the house down. But for the many younger fans there, tracks like "Wish You Were Here" and "Pardon Me" were the biggest moments. Still, closing with a gorgeous, sensual "Aqueous Transmission" couldn't have ended the night on a better, more peaceful note.

15 RADIOHEAD
APRIL 3, 2017, SMOOTHIE KING CENTER, NEW ORLEANS
A Radiohead show is always an insanely special thing, but on this night, seeing the band for the fourth time was made even more excited by the woman and other people I shared it with. Every note hit perfectly and precisely, just like it does on every album the band has constructed in their history. From the emotional release of "Fake Plastic Trees" to the upbeat, more dancey rendition of "Burn the Witch," it was clear that Thom, Ed, Johnny, Colin, and Phil hadn't lost any of their proficiency when it comes to staging concerts that will inspire you to look deep in your own body and soul and to be just close enough to five geniuses that even if it's only for two hours, all is right and everything's in its rightful place.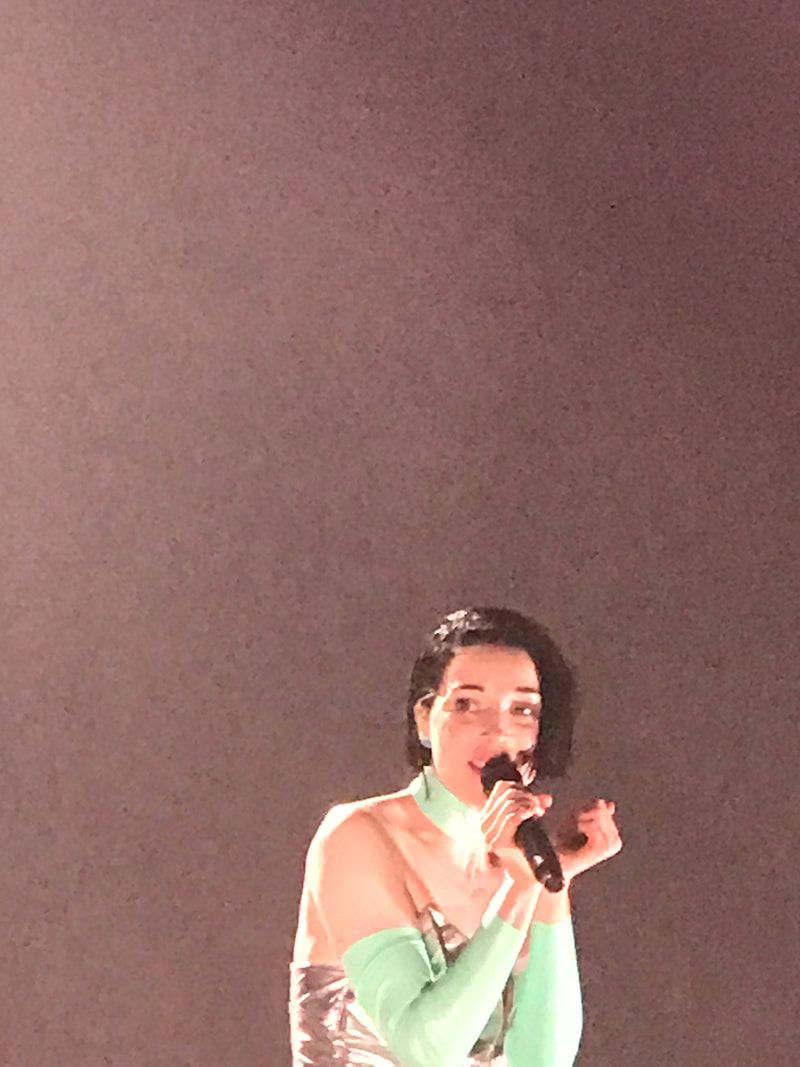 14 ST. VINCENT
FEBRUARY 19, 2018, CIVIC THEATER, NEW ORLEANS
Her placement on this list is a testament to how great this show was, seeing as it happened in only the second month of 2018 and is still filling my brain with excitement. She captivated the crowd with older tracks like "Actor out of Work," "Cheerleader," and the mammoth "Digital Witness" for the first half of the show, then set forth to spellbound the crowd with a full performance of Masseduction, which actually topped my year end albums list in 2017. So many songs were incredible, it's hard to pick one, but surrounded by friends dancing the night away proves to be a memory that is still filling my brain. High concept for sure, but her conquering of the alternative music scene is nearly complete. It's also rare to see a 90-minute, one woman show captivate and deliver as well as this did, but she's incredible, so it's to be expected.

13 TOOL
VOODOO 2001, OCT 27, CITY PARK, NEW ORLEANS
I went with three ladies I barely knew in hindsight, but it was an early example of how a show can motivate and shape you. The album was Lateralus, the crowd was massive (it was reported 80,000 were in attendance for the performance), and the opening of "The Grudge" shook 19-year-old me to the core. It was the coolest thing I ever saw, or at least I thought it was. They played for two hours, Kennan didn't say a word, and the mythical Osseus Labyrint duo hung upside down on stage, shaking rhythmically to songs like "Disposition," "Reflection," and "Triad." That was early in my Tool seeing days, but the energy that night was as unforgettable as "Stinkfist" and "Pushit.

12 DEFTONES
CHAMPIONS SQUARE 2015, AUGUST 16, 2015, CHAMPIONS SQUARE, NEW ORLEANS
Having not seen them in over five years, there was plenty of reason to be excited, and if you've seen them before, you know they don't disappoint live. The show, which saw the band play before Incubus (which was a huge misstep in my opinion), knocked it out of the park in terms of raw emotion and crowd interaction, with the band spitting out nearly 20 tracks in their time on stage. The highlight of the show, and the entire year, though was when "Passenger" arrived at the same time as the rain did. Seeing that song live while dancing in the downpour wasn't only the best moment of any of the concerts I've seen, but also one of the best moments of my entire life.

11 BJORK
BONNAROO 2013, JUNE 15, MANCHESTER
To say this was a selling point would be a severe understatement. Bjork Is known for being odd, sure, but she's always had a wide range of vocal skills, as well as great collaborators to build structures of sound with. Her performance on the third day, just before sundown stands as a testament to her adaptability. Entering the stage with female dancers, one synth player, and wearing a glass sickle helmet of sorts that covered her whole head (it's hard to explain; just look it up), she powered through a solid 90-minute set, which is basically a normal headline set for her. Tracks like "Pagan Poetry'' made the audience alive, while big surprises like "Bachelorette" made this fan's life as she hadn't played the track in years. She wasn't the closing act that day on the main What Stage, but there was nothing better that day to see.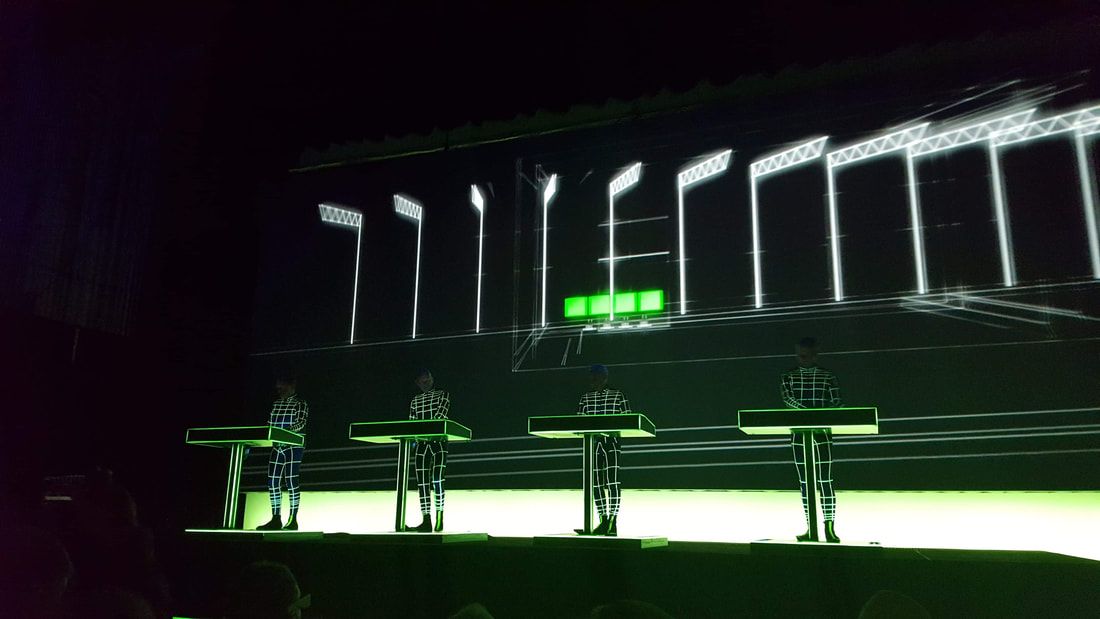 10 JAY-Z & KANYE WEST
DECEMBER 3 2011, NEW ORLEANS ARENA, NEW ORLEANS
What happens when the two biggest hip hop stars of the last 20 years get together to make an album? Well, not surprisingly, they end up producing not only a massive album but also massively popular tour supporting it. It's been nearly a decade and people still hope they come back, but we'll see. The record is a tutorial on how to do mainstream hip hop correctly, with the beats by West doing as much damage as the rapping over the notes. "Otis" was showcased as a party jam come to life, while the irresistible and decadent "N***as in Paris" blew everything else away. Seeing them on this tour play "Paris" something like 12 times in a row never got old, even if it should've. It also helps when all the rest of the selected tracks are also bigger hits capable of making everybody dance and sing along.

9 DAFT PUNK
JULY 31, 2007, RED ROCKS, MORRISON
I've since moved to Colorado and have hiked there, but upon seeing the red rocks of the natural amphitheater, you realize how unique and special the amphitheater is. Better yet, add about 20,000 fans to a show that had been hailed widely as the best stage show ever at maybe the most beautiful venue ever. I went with my sister, mother, and then girlfriend, drank all day and danced all night, and we all left having felt much closer and as if we'd really gotten to see something radical and different.

8 TOOL
BONNAROO 2007, JUNE 15, MANCHESTER
Towards the end of their Friday night headlining set, while the band is hammering through in my opinion their best song "Lateralus," a guest emerges onto stage. The guest? None other than Rage guitarist Tom Morello. His contribution in the form of a nearly 5-minute battle with Adam Jones and Danny Carey was epic to say the least, and has since become one the single coolest moments in the band's history. About an hour and a half earlier, the band had kicked off with massive screens of fire to the tune of "Jambi" and delivered plenty of other theatrical effects and lasers galore during an illuminating night time set.

7 NINE INCH NAILS
MAY 20, 2000, NEW ORLEANS ARENA, NEW ORLEANS
This is probably what I would consider my first really big show. I got off of school early, went to New Orleans, and got to start my weekend early seeing my favorite band for the very first time. I got five feet from stage and didn't move or pee for two hours before, all while my dad likely hung back and had some beers. Also, I got kicked in the face as soon as "Terrible Lie" started. That rush was real and I had been to shows before. Man, that production and the manner in which the show was presented was phenomenal.

6 RADIOHEAD
LOLLAPALOOZA 2008, AUGUST 1, GRANT PARK, CHICAGO
Myself, a close friend, and two others ventured 18 hours on the road, went straight to the fest, and waited for about eight hours for the band known as Radiohead to embark on their two-hour set. In short, the Chicago skyline over the 100k plus crowd, mixed with the band absolutely killing, couldn't have been better. In a not so short way, many sections of the set were brilliant, but maybe the best was "Fake Plastic Trees." During the slower part of the song, unbeknownst to the crowd, fireworks start going off. We later find out that it's from the Cubs game nearby. Either way, as the song builds up to the final explosion, the sky is enlightened and the entire crowd is singing along to one of their best songs.

5 NINE INCH NAILS
BONNAROO 2009, JUNE 13, MANCHESTER
Essentially billed as the last show of the band, I purchased a Bonnaroo ticket with only Reznor and company on my mind. As you've likely seen, plenty of other amazing sets made this list form that fest, but the billing and the thought of the end was what made my purchase happen. While it didn't end up being the last show, it was the best show I've ever seen them deliver. Their longest set up to that point, about 160 minutes, pushed the limits of what a great night set could be. Punishing, beautifully lit and played, the band fit in better than many had thought, and I walked away seeing 15 songs for the first time, even though it was probably my 14th or 15th show.

4 KRAFTWERK 3D
SEPTEMBER 9, 2016, ORPHEUM THEATER, NEW ORLEANS
Wow, what a show. Not only in the sense that this was the German electronic foursome's first ever New Orleans show, but it was in 3D as well! The show was mind-altering in many ways, and firmly cemented their status as a band who can deliver in the live format in spades. Some pictures are included in this piece, and, while cool, it's not really done justice compared to the atmosphere at the show. The Oo's and Ah's were ever present in the crowd, as the trippy visuals accompanied every song. And while the band barely said a word to the crowd, they really didn't have to. The music was more than enough and dropped on the countdown at number four. I don't know how many more years this band will be active, but do yourself a favor and check it out if you get the chance. Truly breath-taking and a show unlike anything I've ever seen.

3 ROGER WATERS
JULY 3, 2017, AMERICAN AIRLINES CENTER, DALLAS
For years I'd been trying to see Waters. After all, his work with the other members of seminal prog rock experimental band Pink Floyd still stands as some of the best overall music of well, forever. Finally on a hot ass night in Dallas in July, I got my chance, and what the sold-out crowd was exposed to easily (in my opinion at least) stands as what is likely the best show I've ever seen in my life, even surpassing McCartney and Daft Punk. While many of the songs you'd expect to hear were presented, and enjoyed, for me it honestly didn't matter. This was a unicorn that I was finally able to set my eyes on for well over two hours. Each note poured perfection out into the arena, and the massive stage show (complete with a set of screens that divided the audience in two for a brief portion of the show) only added to the theatricality of the evening. No opening act, minimal chatter with the crowd, and a very clear anti-Trump section of the show only reinforced the idea that art of any kind can be an act of resistance, and that Waters still has a lot to say about how he views the world at large. A once in a lifetime experience, and one that I'll be remembering for as long as I'll remember his rendition of "Time," "Wish You Were Here," and countless other perfect songs that Waters helped to create.
2 PAUL MCCARTNEY
BONNAROO 2013, JUNE 14, MANCHESTER
Seeing Sir Paul is maybe the best thing you will ever witness. For nearly three hours, this 71-year-old pummeled the crowd with hit after hit. I mean nearly 30 songs that everyone knew all the words to. Way too many to name here, but have a gander at the setlist for this if you wanna be floored. Each sounded better than they should, and no one was unhappy while he was on stage. Near the end of the show, things are cranked up to 11, and the eventual finale starts with this killer song known as "Live and Let Die" devastating a field of over 90,000 people, all the while more fireworks than I've ever seen cover every inch of the sky above.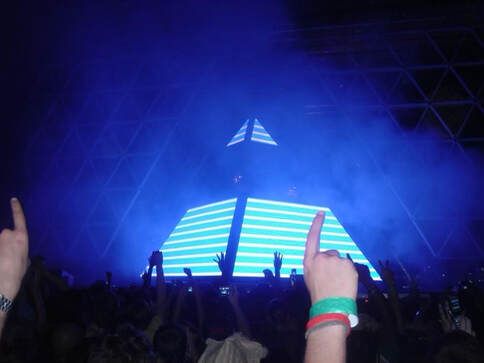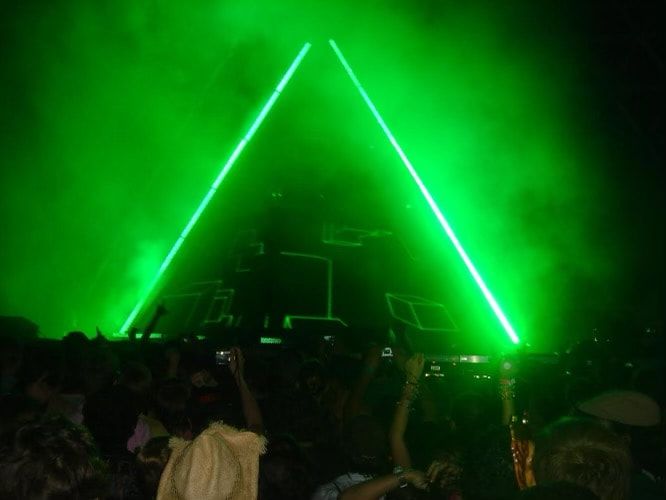 1 DAFT PUNK
COACHELLA 2006, APRIL 30, EMPIRE POLO FIELD, INDIO
I don't even know, after all these years, exactly why the show had the impact it did. Sure, it was technologically impressive and something no one had ever seen, but after all it was post disco dance music. Somehow though, it's the musical moment that still most stands out as a "we were among gods'' moment. But at its core, it's just two guys building something new and changing the world of musical architecture as we knew it. The set was created solely for the one night, with the band famously only agreeing to play if Coachella paid for the pyramid design build. In the tent, it was immersive, with probably 30,000 fans dancing, never stopping as the roughly 75 minutes of high intensity electronic music captivated an audience like I had never seen. This was 2006, so I had already seen a ton of bands, but never had I walked away from a set, at a festival no less, with so many different voices screaming, "Holy Shit," or "What the hell was that," or "That was the best thing I've seen in my f**king life." To say it was memorable is to make it less than what it was. In that moment, we could've danced forever. Like the Perks of the Wallflowers says, "In that moment, I swear, we were infinity."
This article also appears on Landon Murray's blog, The Death of the Mix Tape.