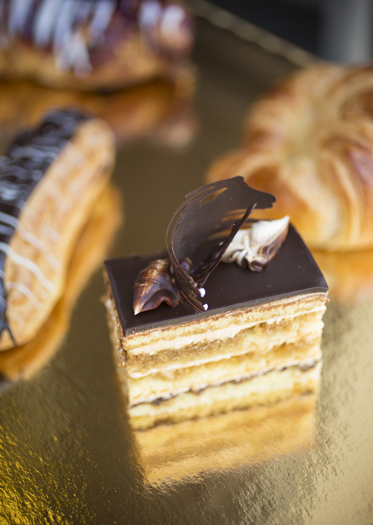 Women deserve to be celebrated every single day. Especially in a male-dominated industry, it's important to support women who have challenged norms, pushed horizons, and overcome obstacles to get where they are today. Celebrate International Women's Day on August 9 by exploring some, or all, of these thriving woman-owned local businesses!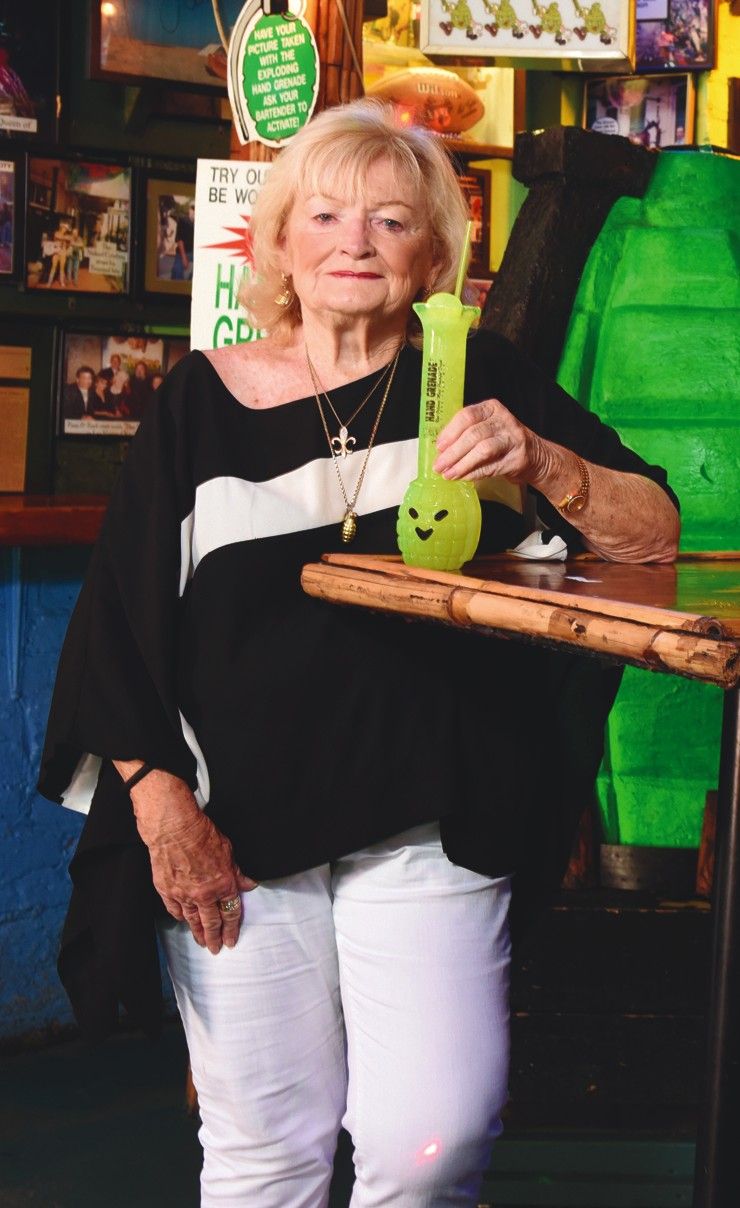 Maple Street Patisserie
For 11 years, Patricia-Ann Donohue has been leaving customers happy and full with some of the best fresh baked pastries around at Maple Street Patisserie. Located on Maple Street, this Uptown bakery serves European pastries, cakes, breakfast, specialty cakes, sandwiches, coffee, and more. With a business partner who is a master chef and baker from Poland, they serve as the one of the only true European patisseries left in New Orleans. As soon as you step into the store and smell the aroma of the fresh baked goods, it'll take a lot of willpower to not buy one of everything. 7638 Maple St., 504-304-1526, cargocollective.com/maplestreetpatisserie.
Tropical Isle & Orleans Grapevine
Pam Fortner has been a New Orleans business owner for 37 years and has mastered New Orleans booze. On one end, she owns Tropical Isle, the perfect bar for day or night. Tropical Isle has five different locations, but even more different drink options, including its most popular selection: the Hand Grenade. Tropical Isle won Where Y'at's #1 Bar in the French Quarter this year and has also been featured on the TV show Drinking Made Easy. In addition to Tropical Isle, Fortner owns the beloved Orleans Grapevine. This bistro has a food and drink menu that offers an upscale feel, but its location allows it to retain its casual Southern atmosphere. Tropical Isle, Multiple locations, tropicalisle.com; Orleans Grapevine, 720 Orleans Ave., 504-523-1930, orleansgrapevine.com.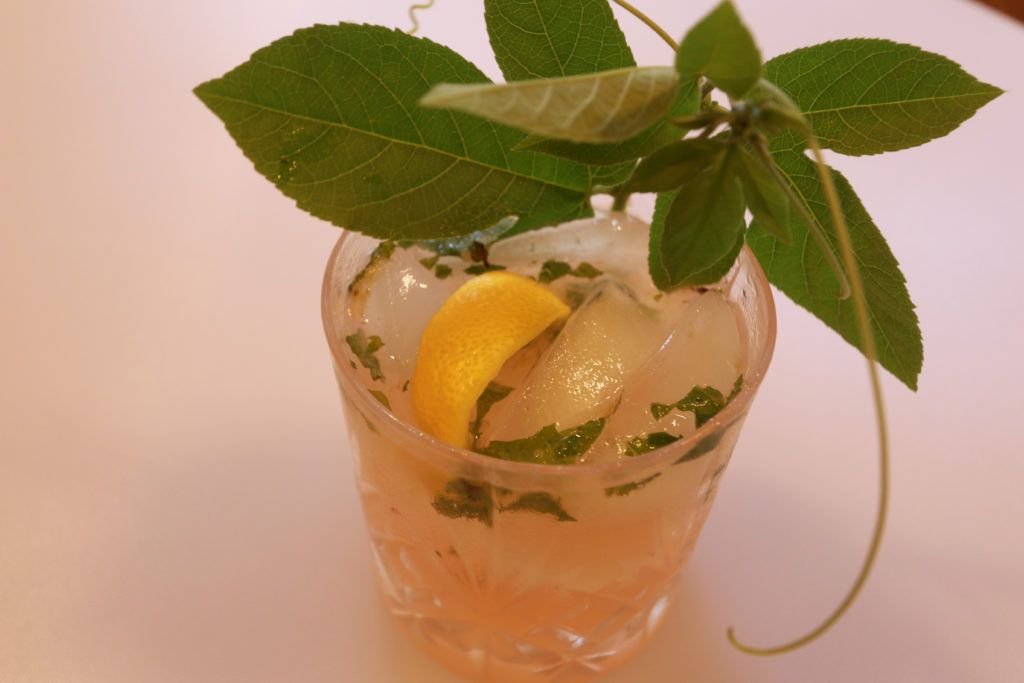 Briquette & New Orleans Creole Cookery
Anna Tusa has 13 years under her belt as a New Orleans business owner. She owns two successful seafood restaurants in the city: Briquette and New Orleans Creole Cookery. Briquette has recently expanded to now offer a private room for guests to hold events, as well as hold their monthly spirit/wine dinners. New Orleans Creole Cookery has a courtyard, oyster bar, and dining room, giving guests multiple options for how they choose to enjoy their meal. In addition, Tusa serves as the President of the French Market Corporation Board of Directors, is a graduate of the Goldman Sachs Small Business Program, and is a member of the Société Mondiale du Vin. The expansions and growth of these two restaurants, along with her many involvements, show that Tusa is truly a force to be reckoned with in the New Orleans restaurant industry. Briquette, 701 S. Peters St., 504-302-7496, briquette-nola.com; New Orleans Creole Cookery, 508 Toulouse St, 504-524-9632, neworleanscreolecookery.com.
Stumpy's Hatchet House
Helena Cunningham is new to the New Orleans small business industry, but she's definitely one to keep an eye out for. Stumpy's Hatchet House was founded one year ago, and if you're a fun-seeker, this is the place for you! You can book up to 2 hours with your group or schedule a private event for your next birthday, bachelor party, or team bonding exercise! In addition to the 10 throwing pits located inside, there are also giant games and a photo booth! While you're getting trained by the throwing coaches, food and drinks will be set up by employees for you to truly have a night to remember. 1200 Poydras St., Ste. 103, 504-577-2937, stumpyshh.com/neworleansla.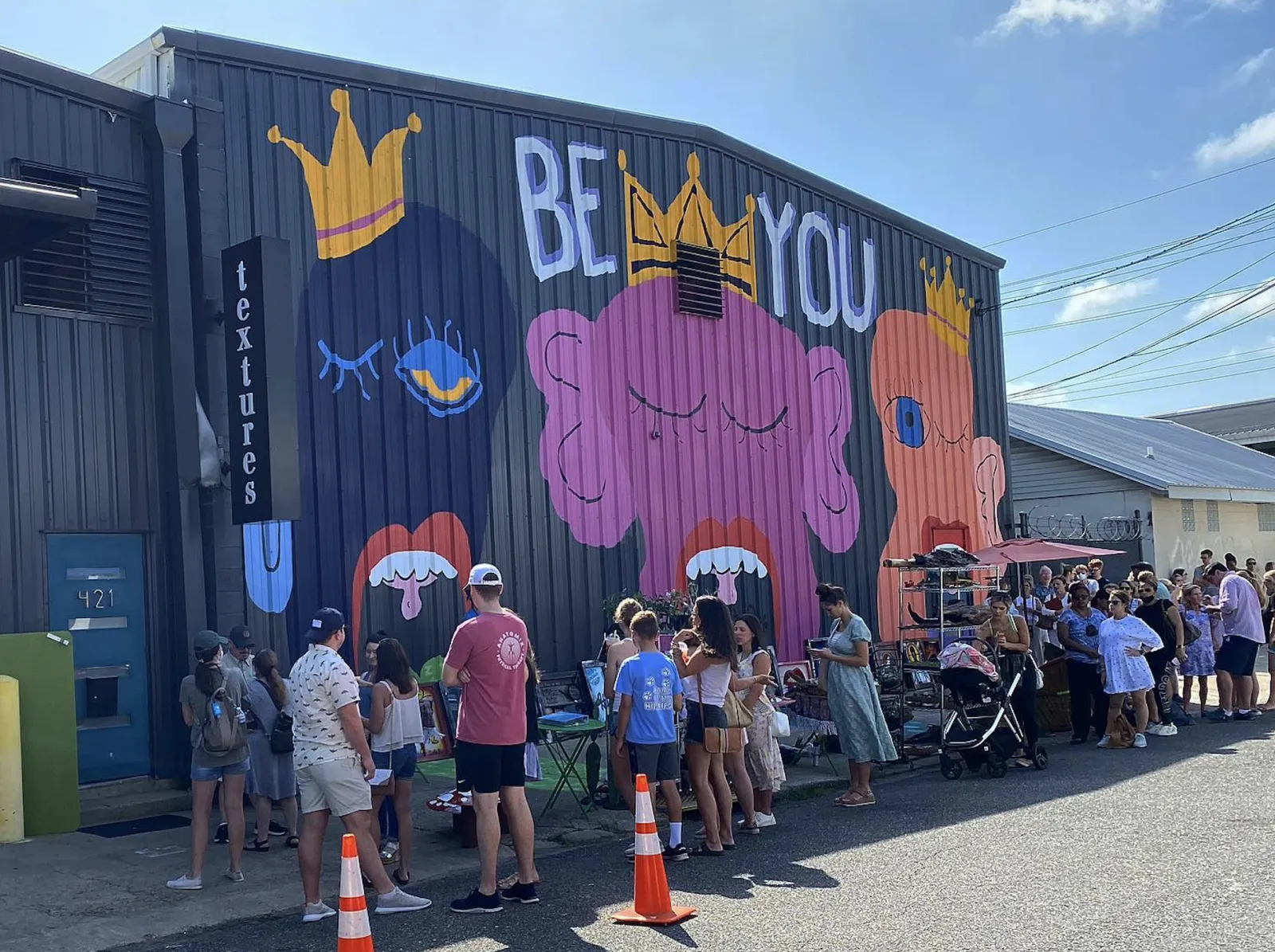 Textures - J. Allan's Warehouse
Kim Martin is the founder of Textures Warehouse, a once-a-month shopping experience that you won't want to miss. J. Allan's is a Mississippi-based furniture store which felt that New Orleans was in need of an amazing furniture buying experience. Thus, in 2019, they acquired a warehouse in the heart of the city and formed Textures Warehouse. Once a month, the warehouse is filled with furniture, lighting, rugs, art, decor, and accessories that are offered on a first-come, first-served basis at up to 60% off retail pricing. Over the past three years, Martin's business has grown so much that lines begin to form at least two hours before every sale and it has been known as a "destination shopping experience" by many locals, tourists, bloggers, influencers, and celebrities. 421 Ninth St., 601-757-8092, textureswarehouse.com.
Nikki's French Quarter Halloween Store & Jimmy J's Cafe
In a city with more festivals than days of the year, Nicole Voltolina recognizes that costume stores are essential. Located in the French Quarter, Nikki's has been offering a selection of costumes, party supplies, and decorations for 12 years. Voltolina has also made her mark in the restaurant industry for 10 years now. Just a little bit from Nikki's, Jimmy J's Cafe is a fun cafe serving funky New Orleans cuisine. With selections like beignet sticks, Bananas Foster French Toast, and five different types of Eggs Benedict, Jimmy J's is sure to keep your dining experience interesting and delicious! Nikki's French Quarter Halloween Store, 107 Chartres St., B, 504-302-2095, facebook.com/NikkisFrenchQuarterHalloweenStore; Jimmy J's Cafe, 115 Chartres St., 504-309-9360, jimmyjscafe.com.
Pal's Lounge, Martine's Lounge, & Tavolino Pizza
Suzanne Accorsi owns not one, not two, but three successful businesses around the city! Pal's Lounge is a dive bar with great food and even better drinks! Martine's Lounge is a neighborhood favorite cocktail bar serving handcrafted cocktails, great wines, and a large variety of beers. With board games, darts, and a jukebox, it's sure to be a fun night at Martine's! Finally, Tavolino is a pizza spot and lounge in Algiers serving mouthwatering thin-crust pizza and cocktails. With three thriving restaurants/bars, it is clear that Acorsi knows the way to a customer's heart! Pal's Lounge, 949 N. Rendon St., 504-488, 7257, instagram.com/palsloungenola; Martine's Lounge, 2347 Metairie Rd., Metairie, 504-831-8637, facebook.com/martineslounge; Tavolino, 141 Delaronde St., 504-605-3365, tavolinonola.com.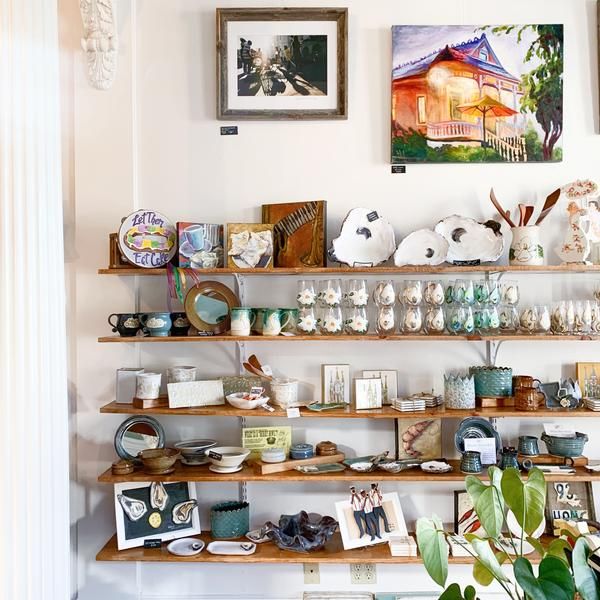 Neyow's Creole Cafe
Tanya Dubuclet is the mastermind behind Neyow's. With a menu coming directly from passed down family recipes (ensuring that each dish is rich with Creole heritage), as well as an interior decorated with NOLA themed memorabilia, you're sure to feel the New Orleans authenticity. With winning Where Y'at's Best Creole Restaurant 2021 and having two successful locations (one located in Houston), Neyow's makes it clear that Dubuclet is a true New Orleans girlboss. 3332 Bienville St., 504-827-5474, neyows.com.
Home Malone
What started as a part-time hobby in a studio space selling items through Craigslist turned into a thriving business for Kristin Malone. Home Malone began in 2011 but has since relocated and expanded to two stores in the heart of New Orleans. Home Malone serves as a gift shop stocked with handcrafted items made exclusively from the Deep South. Artisans across the South work hard to fill the store with products that encompass quality, affordability, purity, and love. Malone has come a long way since her initial start, and knows that this is only the beginning for Home Malone! Multiple Locations, homemalonenola.com.
Caffe! Caffe!
It's been 29 years since Lisa Beck made her entrance to the business world with Caffe! Caffe! With two locations in Metairie, Caffe! Caffe! Serves as a quick, yet delicious lunch spot that puts a twist on family recipes, as well as offers a casual atmosphere that is perfect for all ages and occasions. Caffe! Caffe! has many accolades that can attest to their success, including but not limited to "Best Salads," "Best Soup," and "Favorite Food in a Coffeehouse." Multiple Locations, caffecaffe.com.