After the long and uneventful summer of 2020, it is now time to enjoy some summer fun. In celebration of summer 2021, The Covington Business Association will be hosting its fourth annual Kokomo Stroll. The event will take place from 5p.m. to 8 p.m. on Saturday, July 10, 2021 in Downtown Covington.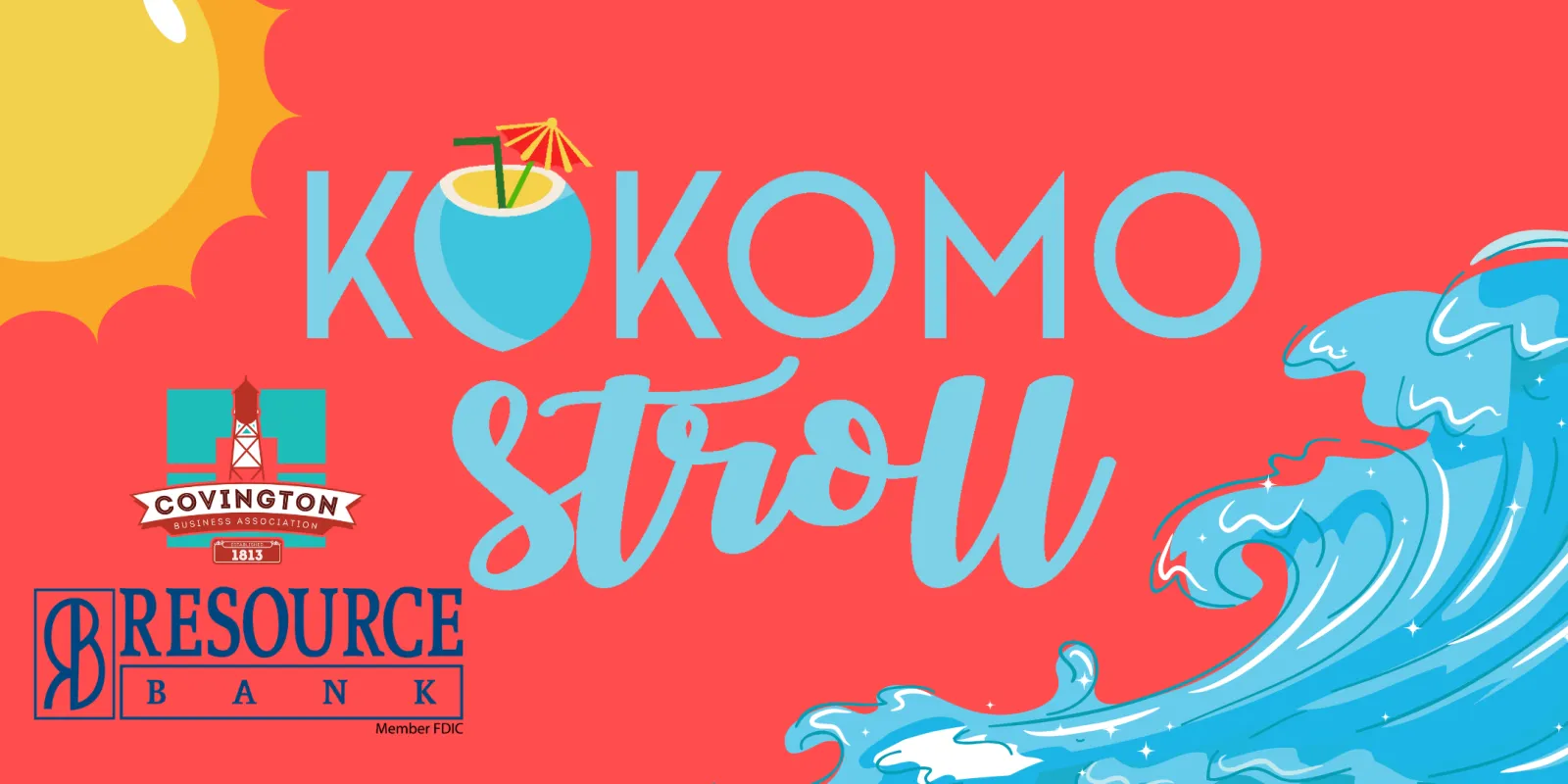 The Covington Business Association generously hosts this event each year to help bring awareness and local shoppers to the businesses and festivities in Covington and, additionally, to help encourage support for commerce and tourism in the area. To celebrate the occasion, boat drinks, summer cocktails, and craft beers from local businesses will be served along with small plates from various local restaurants. Each guest that is 21 years old and over will be allowed to visit more than 20 outdoor tents for food and beverage tastings with the purchase of a Kokomo cup at the entrance for $35. Check ins for the event, as well as pickups for the stroll cups, will be located at the Covington Trailhead on 419 N. New Hampshire St.
Along with beach-themed activities, guests will also be able to enjoy the live music presented at Kokomo Stroll. A great list of performers during the event will include Bobby Ohler, Max Sanders, Tucker Godbold, and Tyler Kinchen & The Right Pieces. The Stroll will be enlivened by lively musical performances and coastal vibes, enhancing the experience for all in attendance. To heighten the experience and the festive atmosphere, it is recommended that guests come in beach-themed attire such as Hula shirts, resort wear, coconut bras, and flip flops. Summer in Covington does not get any better than the Kokomo Stroll!
For more info about the Kokomo Stroll and to purchase tickets, please visit gocovington.org/event/kokomo-stroll.