Grande Krewe Fine Wine & Spirits celebrated their 8th anniversary last week with another Rosé Festival, one of their best-attended events. Grande Krewe is locally owned by Jane Cooper and Bob Heaps as well as Roy and Carla Arriola, and locally operated/managed by Buffie Ruffins and Manager Terry Quire. The shop is conveniently located just blocks away from the French Quarter, in the Marigny at 2305 Decatur Street, New Orleans, LA 70117.
Grande Krewe features New Orleans' largest selection as bubbles, as well as a variety of wines (especially rosé) and a huge variety of bourbon and rye as well. Bring your dogs (they'll get their own treats while you shop for yours) or visit shop pooches Deuce and Pearl.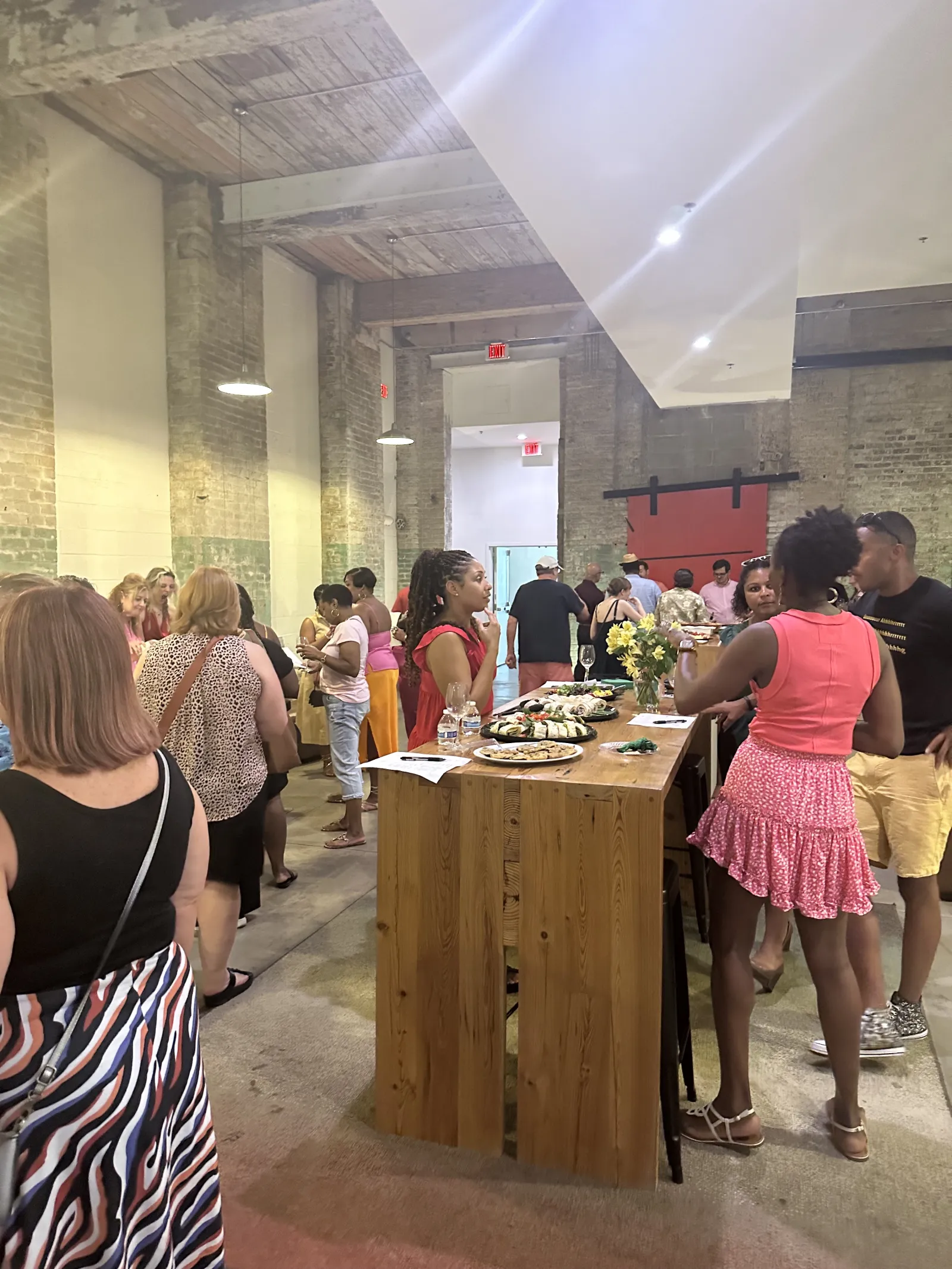 The Rosé Fest ticket was $45, and guests were treated to a variety of cheese boards, fruits, crackers, chips, and dips, and the main event - 4 tables of over 34 varieties of rosé. We learned so many wine facts, including that rosé can be a port wine, and can visually appear to look white or red, darker or lighter, depending on the season produced and type of grapes used. Also, many assume that the only way to make rosé is to blend red and white wines, but there are a variety of techniques, including bleeding off juice in the wine-making process, and maceration, along with a direct press method. The staff were all extremely knowledgeable and friendly, and guests were given pens and tasting sheets to be able to keep track of notes and what they might like to purchase or try again later. This was less of a "festival" and more of a wine tasting experience, just because I expected not to learn as much, but every guest was having an amazing time and the line to purchase wines afterwards was wrapped around the numerous wine and spirits shelves inside.
Make sure to check out the next rosé festival (they have them once or twice a year, as well as other themed events all the time), and in the meantime, Grande Krewe's events calendar is published online at https://www.grandekrewe.com/events, or you can stop in and see them from 12-8 Monday-Saturday, and 12-5 on Sunday. They also have an always free Thirsty Thursday event each week from 5:30-8pm Thursday evenings. You can contact them at 504-309-8309 or at contact@grandekrewe.com