Louisiana is slowly but surely getting its live music festivals back after COVID-19 put disrupted the entire world. So for anyone looking to feel the groove, head on out to Mandeville for the return of the Ozone Songwriter Festival!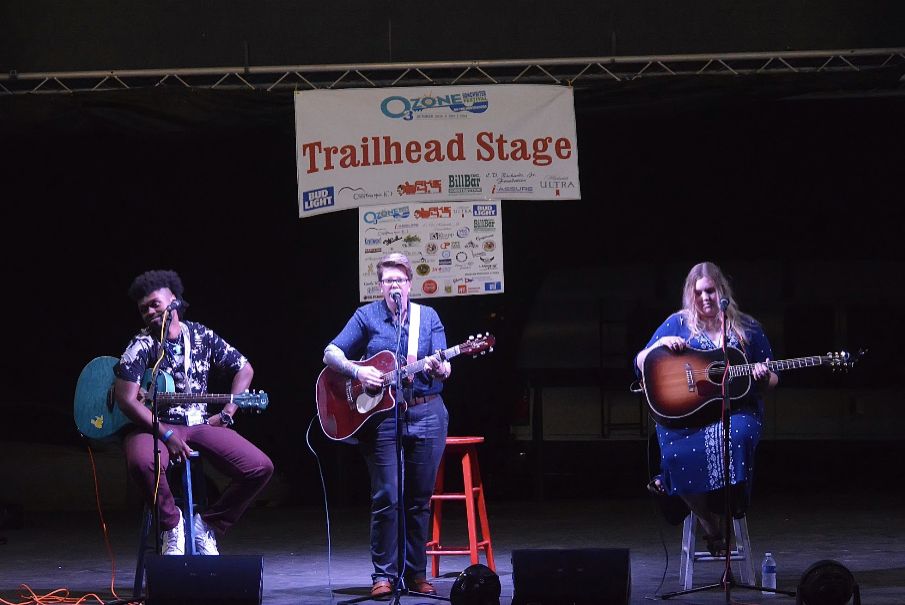 The third addition of this festival, put on by the Ozone Music Education Foundation and taking place at the Mandeville Trailhead from November 5 to 7, will bring together hundreds of different songwriters from across the United States so they can perform their original songs to attendees. The festival is free and there will be plenty of local food and drink vendors, as well as merchandise, to purchase.
Besides the fest itself, there will also be other separate events associated with the Ozone Songwriter Festival. Before everything, there will be a "Festival Eve" Ozone Songwriter Night at the Wine Garden in Slidell on November 4 from 6-11 p.m. On November 5, a live ticketed music event at the Old Rail Brewery in Mandeville will kick off the festival, featuring artists like Jonathan Cain, Wayward Jones, and Claire Kellar. Doors open for 7 p.m. and tickets for that are $60 for general admission and $125 for VIP tickets.
On November 6 from 9 a.m. to 1 p.m., there will be a symposium that will educate participants in making high quality home studio recordings and handling legal issues in the music business, as well as getting hands-on experience at a music video workshop. That will be upstairs at the Old Rail Brewery and tickets are $25.
For more information about the festival, visit ozonemusic.org.