New Orleans is making another comeback in 2021. Mark your calendars for the return of the live French Quarter Festival, presented by Chevron, from Thursday, September 30 through Saturday, October 2.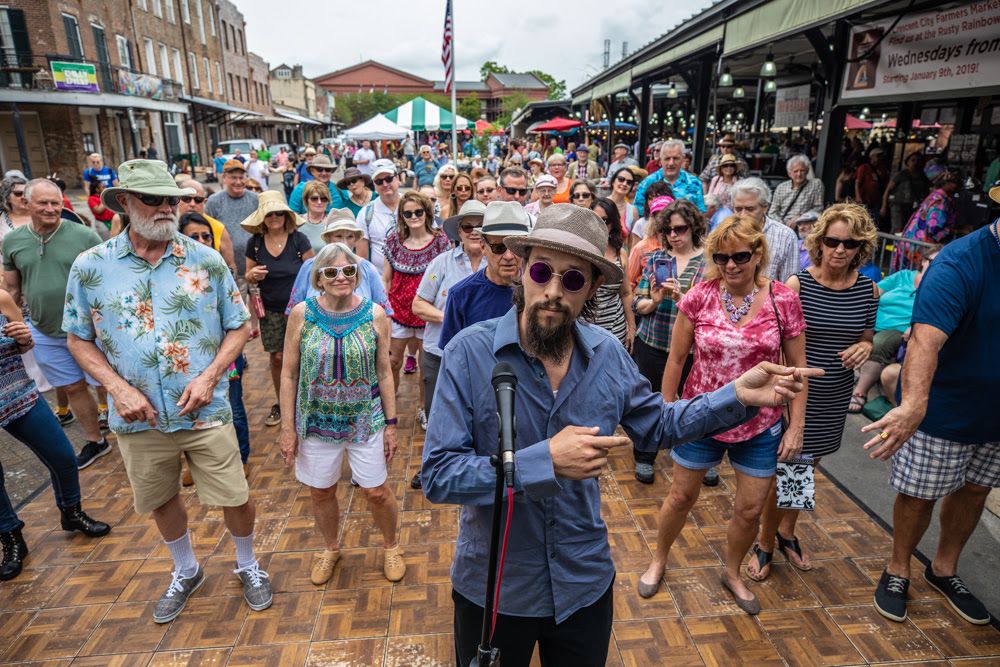 Usually held in the spring but postponed due to COVID-19, this exceptional fall edition will operate from 11 a.m. to 9 p.m. for three, fun-filled, free festival days across multiple venues and stages in the French Quarter. All attendees will be able to experience Louisiana's luscious food, live music, and other events that honor New Orleans's special traditions and culture. The fest is forfeiting its Sunday events to accommodate the use of city resources for the New Orleans Saints home game, at the request of Mayor LaToya Cantrell. CEO of French Quarter Festivals, Emily Madero, states, "For fans, this is a once in a lifetime opportunity to enjoy both the French Quarter Fest and a Saints game on the same weekend! We're bringing together our favorite hometown festival and hometown team—we couldn't script a better celebration to memorialize the resilience of NOLA and the return to normal life."
Nineteen stages across the Quarter will host over 200 performances of different genres. The lineup will include 20 debut performances and a host of returning favorites such as Tank & the Bangas, Irma Thomas, the Soul Rebels, and Kermit Ruffins.
And great music is always accompanied by great food in New Orleans. More than 50 of Louisiana's best local restaurants and vendors will be represented including Broussard's Restaurant & Courtyard, Miss Linda the Yakamein Lady, Vaucresson Sausage, We Dats Chicken and Shrimp, Galatorie's Restaurant, and Morrow's Nola. Abita Brewing Company will be featuring icy cold Abita flavors like Amber, Strawberry Lager, Light and will be introducing its new hard seltzer, Spring Loaded Citrus Splash. The complete list of culinary vendors will be announced in August. And the festival is "going green" this year with plans to use reusable, recyclable food products and the placement of recycling and composting stations.
The 2021 French Quarter Festival will also offer family friendly events and programs such as youth performances at Ernie's Schoolhouse Stage and entertainment for children at the New Orleans Jazz National Historical Park. Not to mention, the Chevron "STEM" Zone is also making a comeback. Sponsored by the French Market Corporation, free dance lessons will be offered on the Chevron and French Market Traditional Jazz Stages. In addition, stay tuned for details on JAMNOLA's 2021 festival art installation debut.
Make plans now to celebrate the best of Louisiana cuisine and culture! Visit frenchquarterfest.org to see the full lineup to be released in August.