Residents and businesses in the Big Easy are finding alternative revenue streams by welcoming adventurers taking their social distancing on the open road.
Since the pandemic began over a year ago, many have opted to not to quarantine at home, using this once-in-a-lifetime opportunity to travel in motor homes, RVs, and camping trailers, many finding their way to the Crescent City. But these COVID nomads prefer social distancing and avoid crowded urban RV resorts under the interstate in Treme or traditional KOA campground. Instead, they are using swiftly evolving technologies and apps, allowing New Orleanians to welcome a new breed of tourist.
HOME IS WHERE THE PARKING IS
"I've never been to Louisiana before—this is my 14th state I've stayed during my trip," Amy Geren, 49, of Portland, Maine said as she maneuvered her 2020 Airstream Bambi 16RB into the corner spot at Houmas House in Darrow during Easter weekend. "I was at the Southern Forest Heritage Museum in Longleaf last night, and now I finally get to explore New Orleans—and excited have my first beignet!"
Leaving Maine Thanksgiving Day at the height of the pandemic, Geren's nomadic lifestyle has taken her across 25 states before her cross-country trek led her to New Orleans. Although her job requires her to be on site, the pandemic has allowed her to work remotely. "I thought this was a perfect time to travel the country!"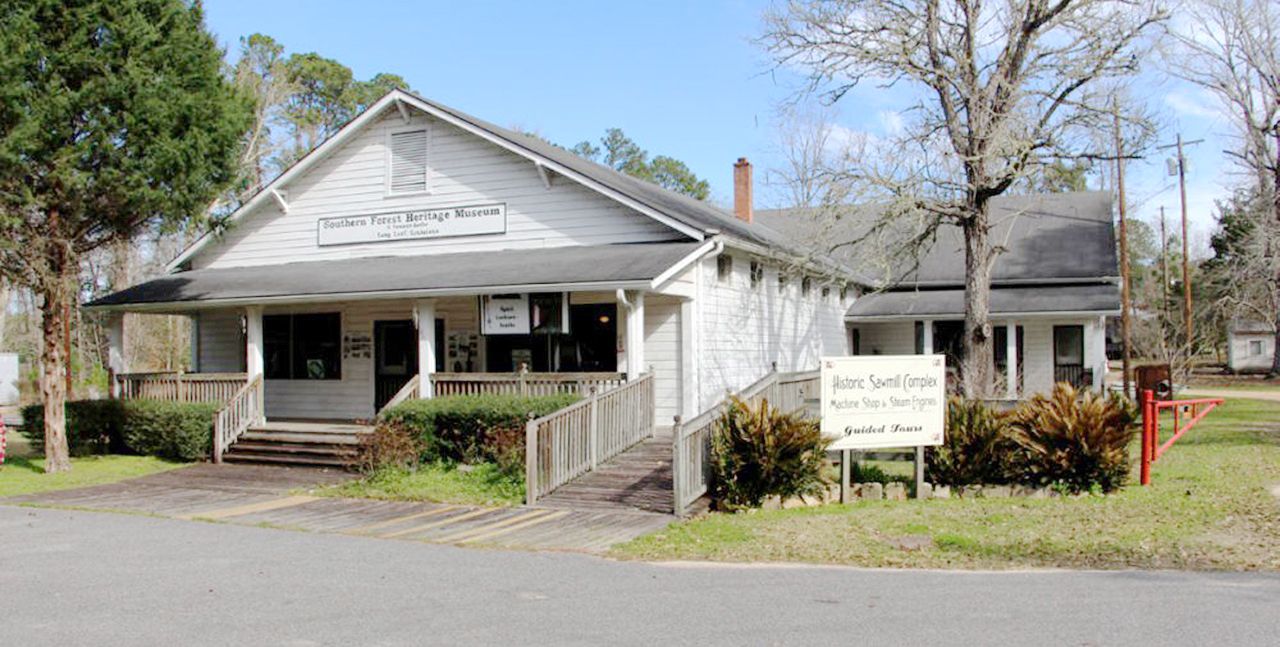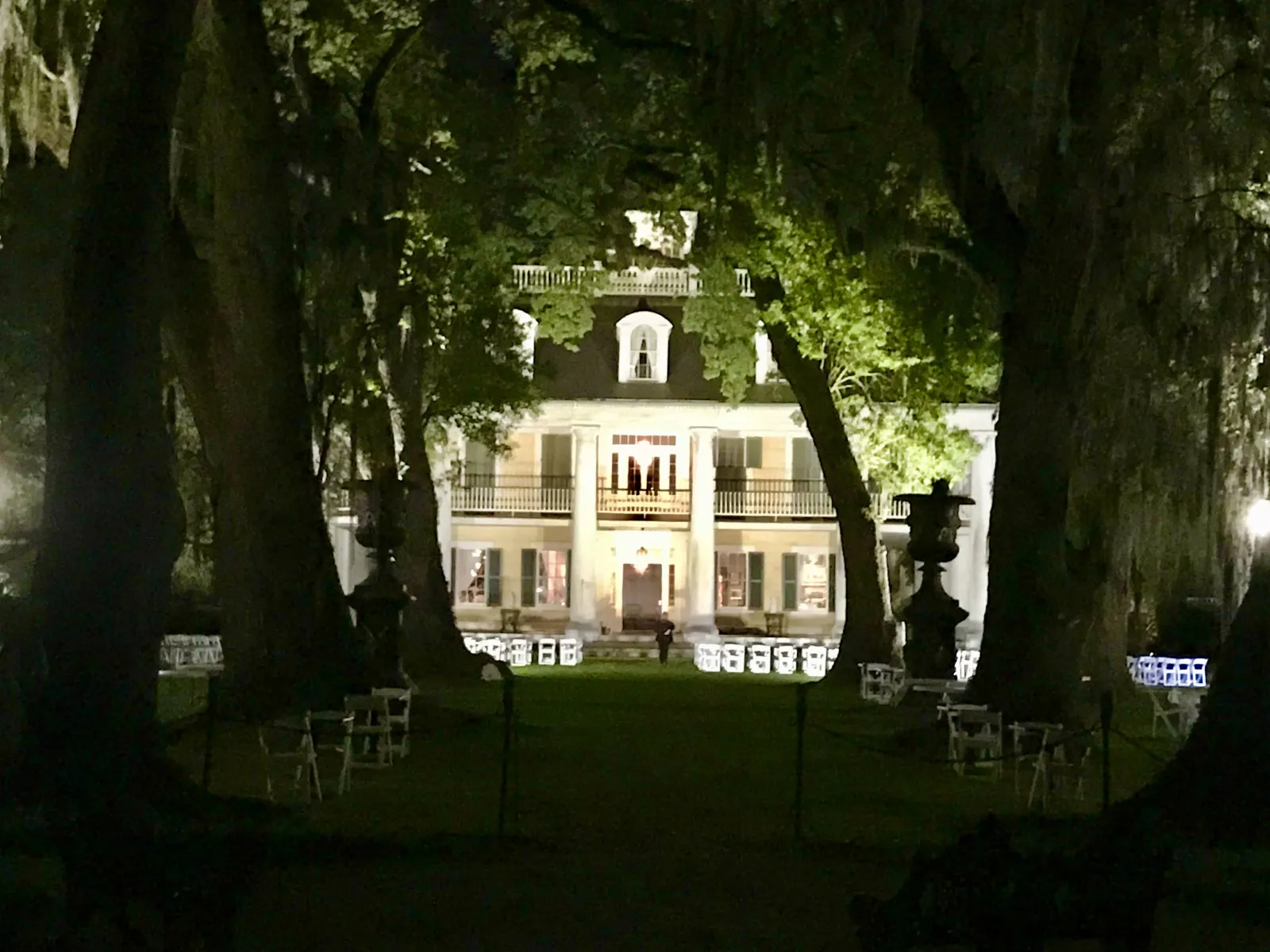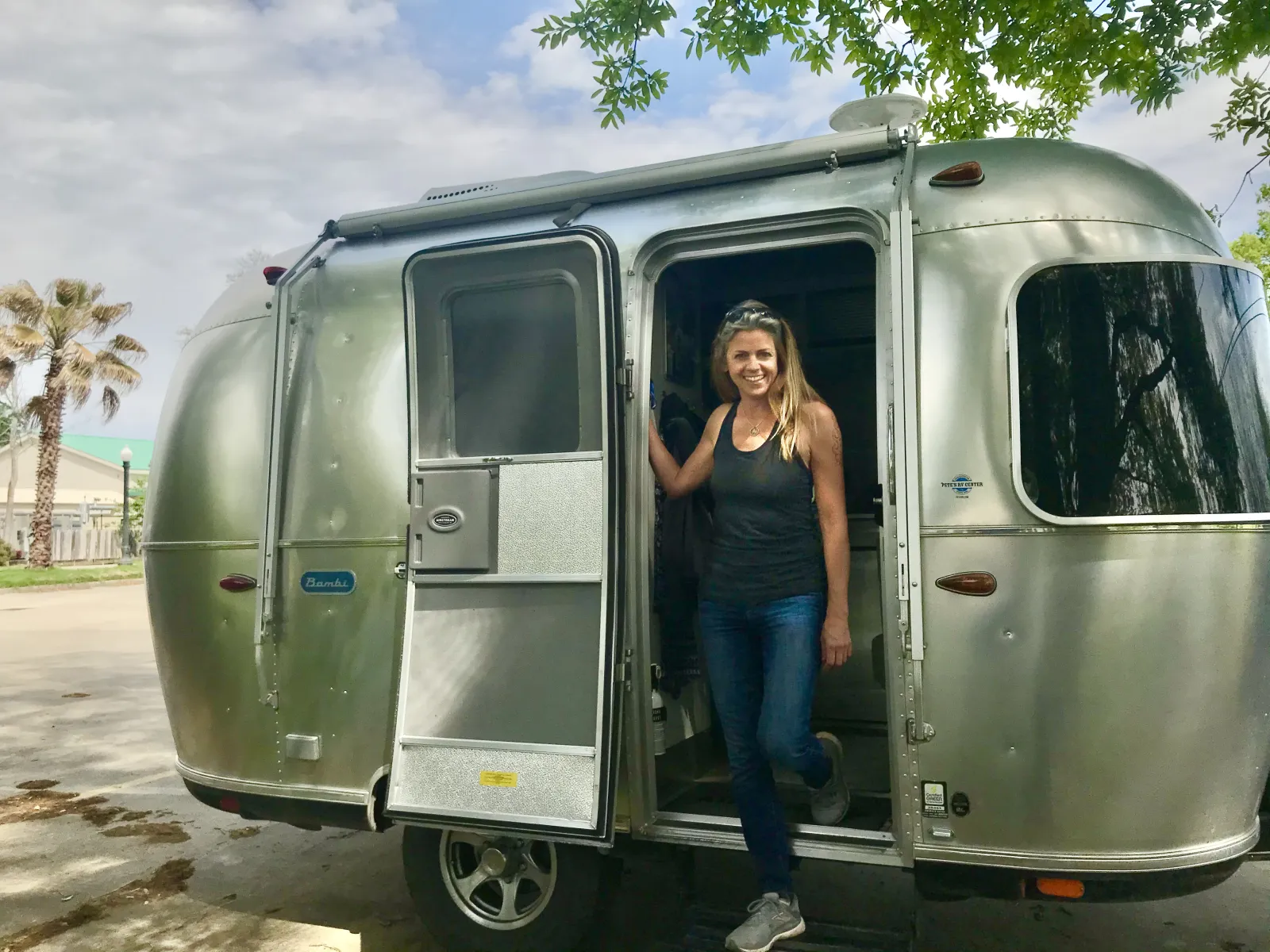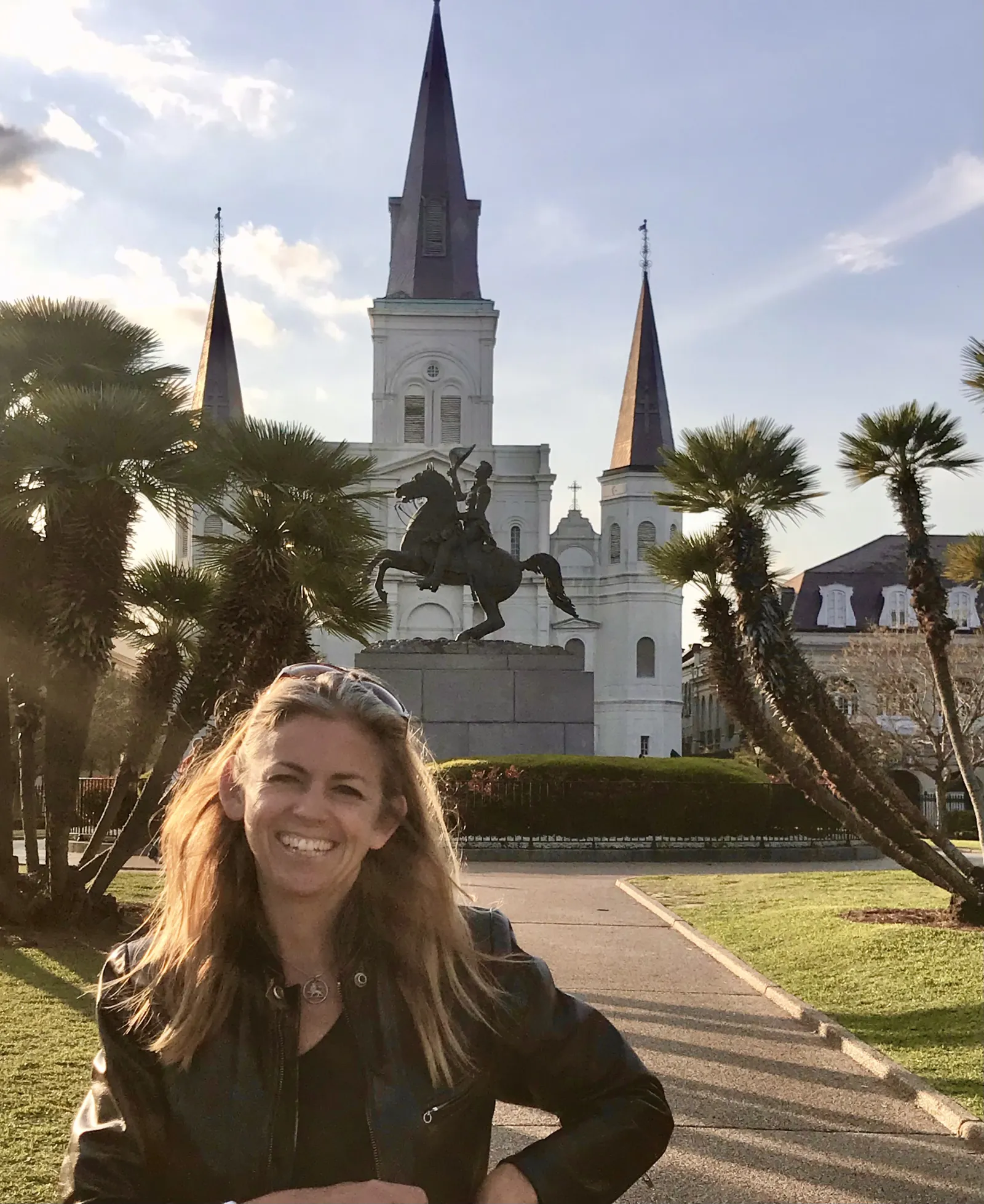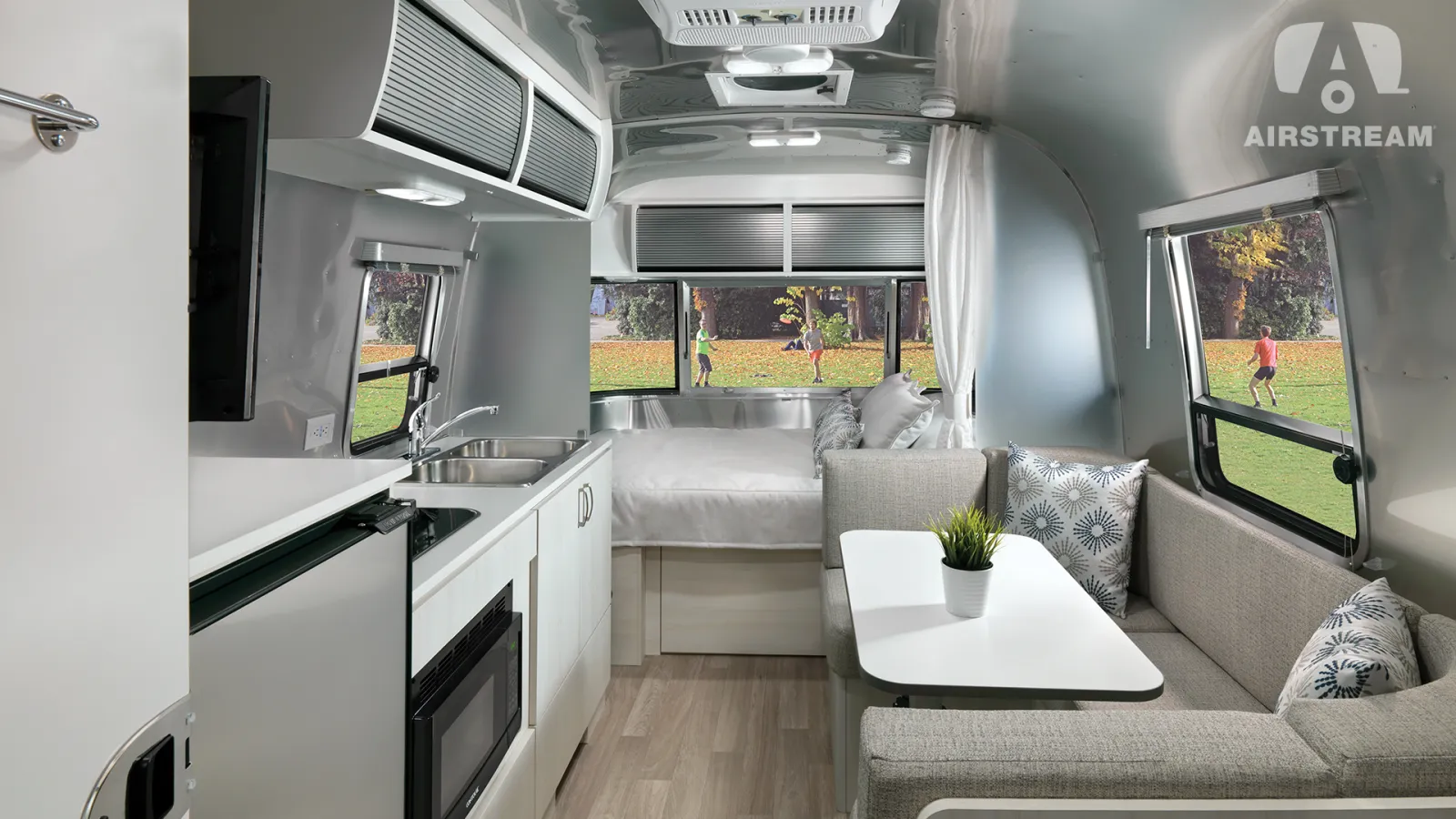 Taking to the open road in a self-contained house on wheels allows for the comforts of home while being able to socially distance and, for many like Geren, to keep working.
And she's not alone. The demand from a sudden market comprised of roaming professionals, families home schooling their children on the road, and retirees avoiding crowds have all sent shock waves through the RV industry. According to the Spring 2021 RV RoadSigns Quarterly Forecast, 2021 is on track to be the best year ever for RV sales. In the past year, they report RV purchases have jumped almost 25 percent, with 430,000 wholesale units sold at the end of 2020 and with continued growth in 2021 projected to be more than 530,000 units. And the manufacturers cannot keep up; Airstream has close to a one-year wait list.
Geren herself bought the very last 2020 Airstream Bambi trailer off the lot for $42,000—the backlogged 2021 model is retailing for $51,400—from the profit made selling her condo in downtown Portland.
Similarly, Christian Thompson of Minneapolis, Minnesota, began his pandemic-inspired RV life around the same time as Geren. "I got my Forest River Salem FSX 170SS specifically because it was COVID," he said. "It hit me that home could be anywhere with an internet connection—I immediately gave my month notice. At the end of the month, I hit the road."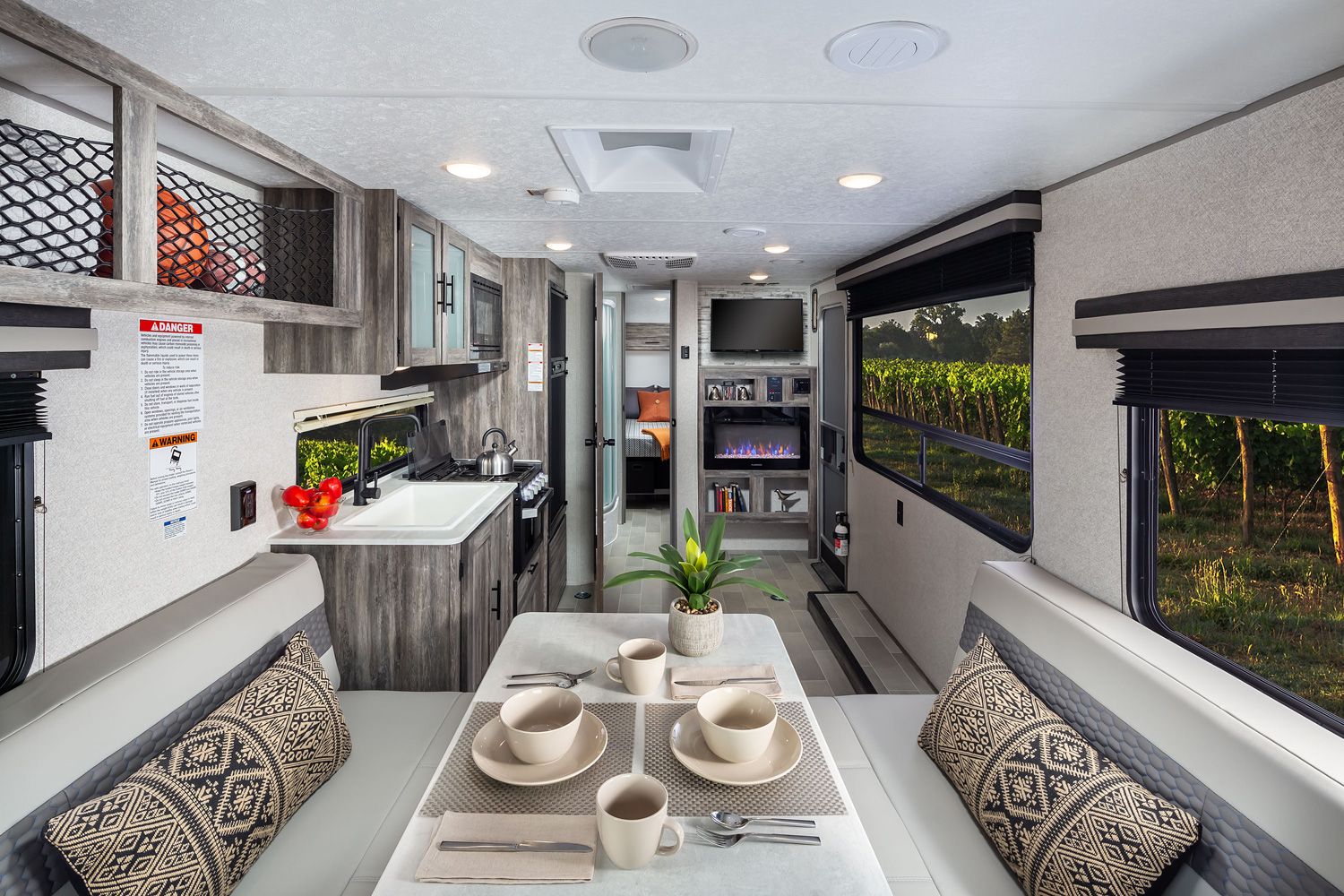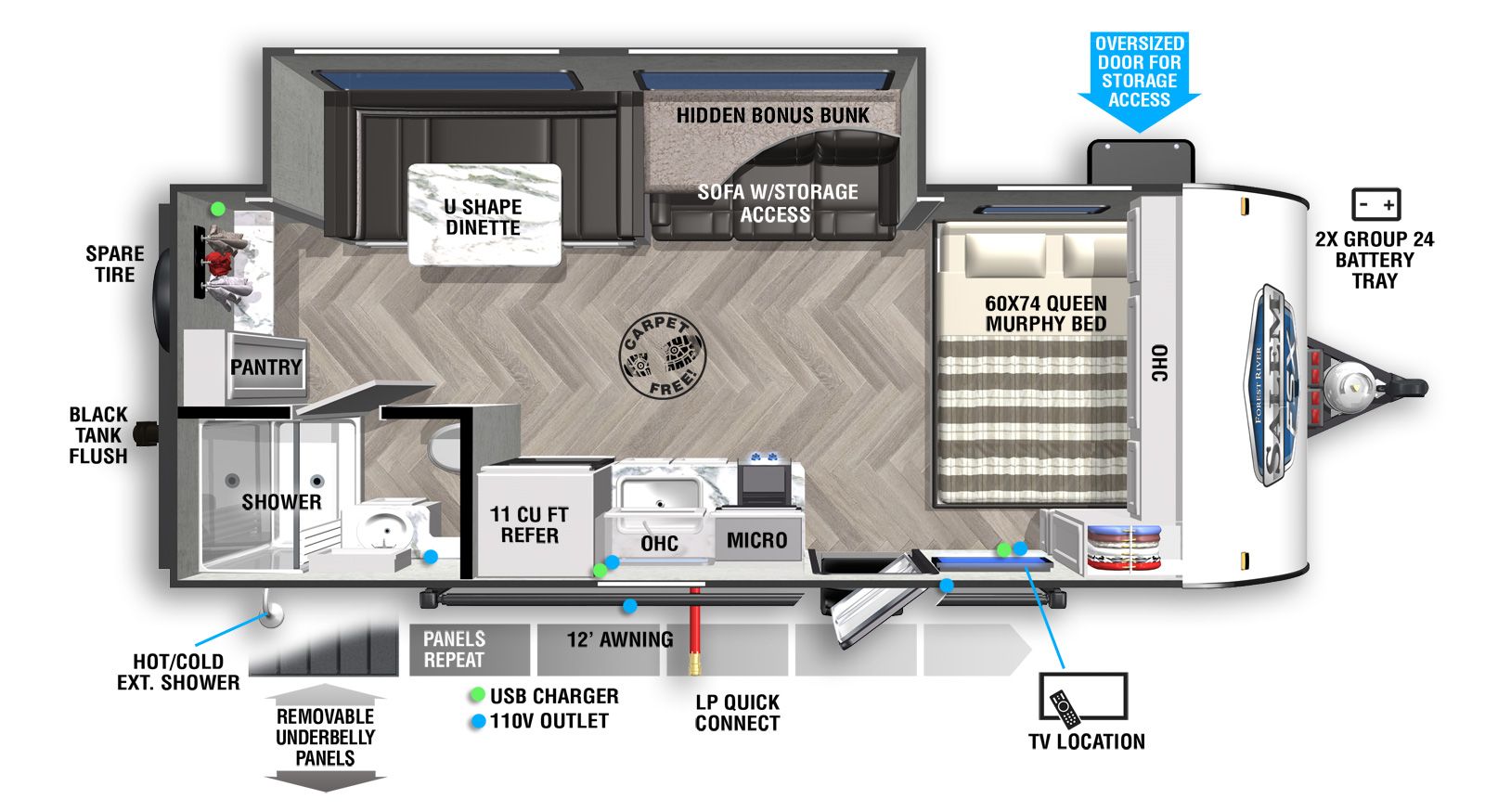 "I can say without a doubt that it is far busier than it's ever been. Almost 100 percent of the resorts I've stayed at are raising their prices due to the influx of customers."
And while he travels all over, he has a soft spot for the Crescent City. "I'm a big foodie, I love the culture—I feel as it's my second home."
THERE'S AN APP FOR THAT
With tourism lagging, astute non-RV Louisiana businesses are embracing innovative ways to attract these roaming professionals. "I found these places on the apps harvesthosts.com, but there are others," Geren said. "I'm not looking to stay at a crowded campground or 'self-camp' by illegally parking for free somewhere, so I use apps."
But RV-relevant apps differ in cost and functionality. "There isn't one that has quite provided everything," Thomson acknowledged. "I usually look between a couple to plan out my next steps."
"Hipcamp is a non-member site that interfaces like Airbnb," Geren said. "You can sort by amenities—New Orleans has a couple places. It could be someone's backyard, a driveway, or maybe a full RV park. And as a woman traveling alone, I look for safety, cleanliness, proximity to where I'm going, and how far do I want to drive that day.
"I've had good luck with RV Parky," Geren said. "It saved me [in February] with a free 'city park' after my spot canceled because of all the snow in Texas."
Thompson goes between directories RV Parky and ParkAdvisor "to validate information" but generally stays away from paid apps. "I just can't justify the price for how much I would use them."
Geren shares similar concerns but points to Harvest Hosts. "It's membership based, requiring an annual fee currently $79—which I got with an online deal for 20 percent off! Campers don't pay for spots; it's included in their membership." A significant savings compared to full-service RV resort rates in the New Orleans area, averaging $75-$105 per night, with monthly rates as high as $2400.
"Campers are generally expected to make some kind of purchase—food, drink, bottle of wine, alpaca yarn, whatever—where they stay, but it's not required," Geren said. And while her "favorite part" was biking along the Mississippi River's levy trail, in the spirit of her stay, she also contributed to the local economy with different purchases such as Cafe Du Monde's powdered-sugar treat, dinner in Café Amelie's French Quarter courtyard, gifts for friends at the French Market, enjoying live music in the Marigny, and Easter brunch with friends at The Columns in Uptown.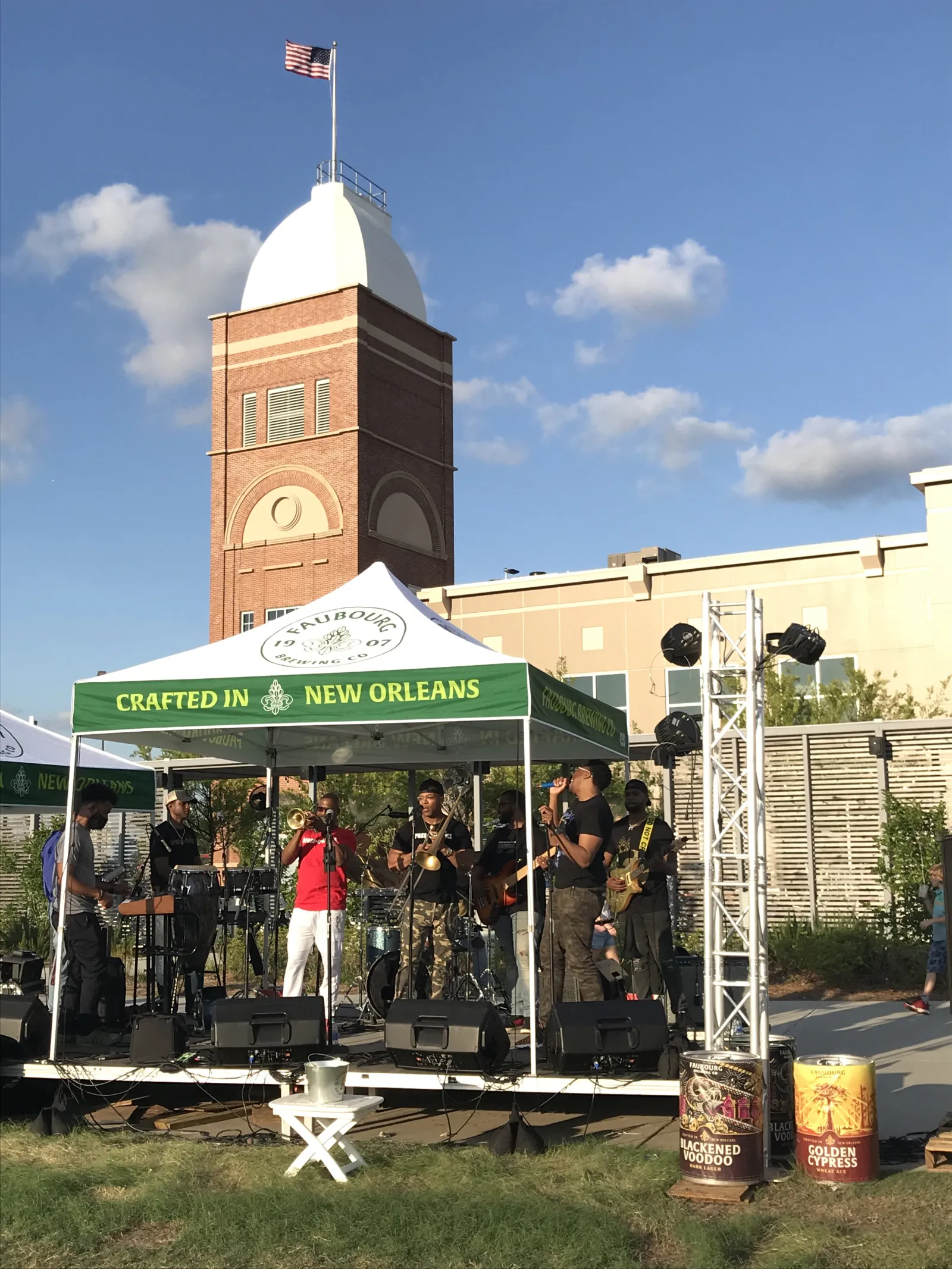 STRANGE BREW
Faubourg Brewing Co. in New Orleans East is another non-RV-centric business in the area adapting its marketing efforts early to lure these modern-day nomads through harvesthosts.com. General Manager Jim Birch embraces this cultural shift in visitors by welcoming pre-reserved RV overnight stays. As the only area brewery listed, "it's taken on a life of its own, and COVID made it even more popular," Birch said. "We planned to begin March 1, but some asked to come a few days early. Now we average almost 10 per night." The site is comprised of almost 15 acres, and Birch's vision filled the empty parking lot quickly with motor homes and camping trailers in the first month.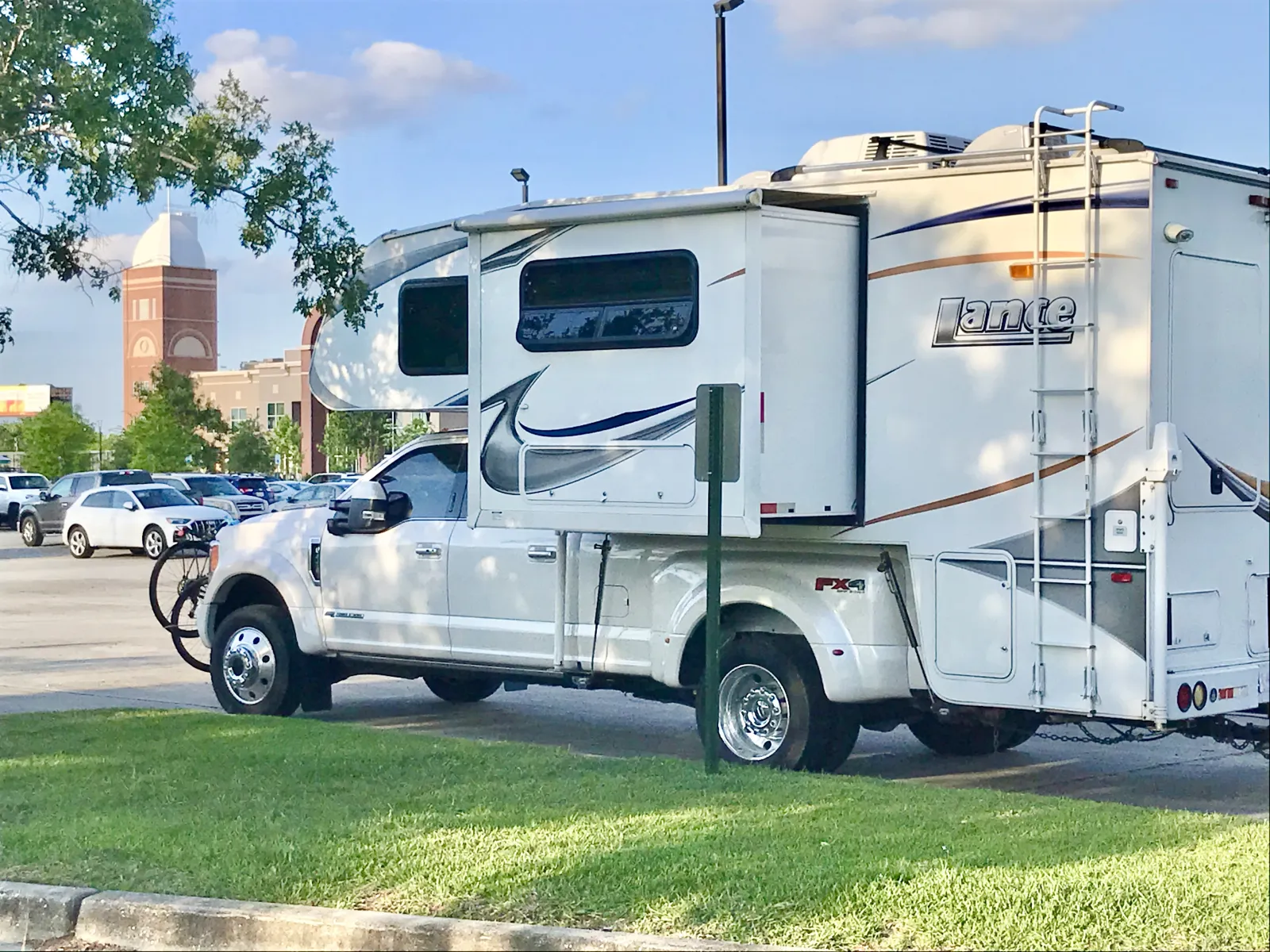 The brewing facility doesn't bring in revenue renting the spots, but "the value is in having them be here to enjoy the tours, shop in the souvenir store, eat at our restaurant, and—of course—drink the beer." Faubourg has a one-night limit, "but we may allow extra nights if we have the space and they would be willing to make a donation to a local charity, but we're still exploring that."
BOONDOCK SAINTS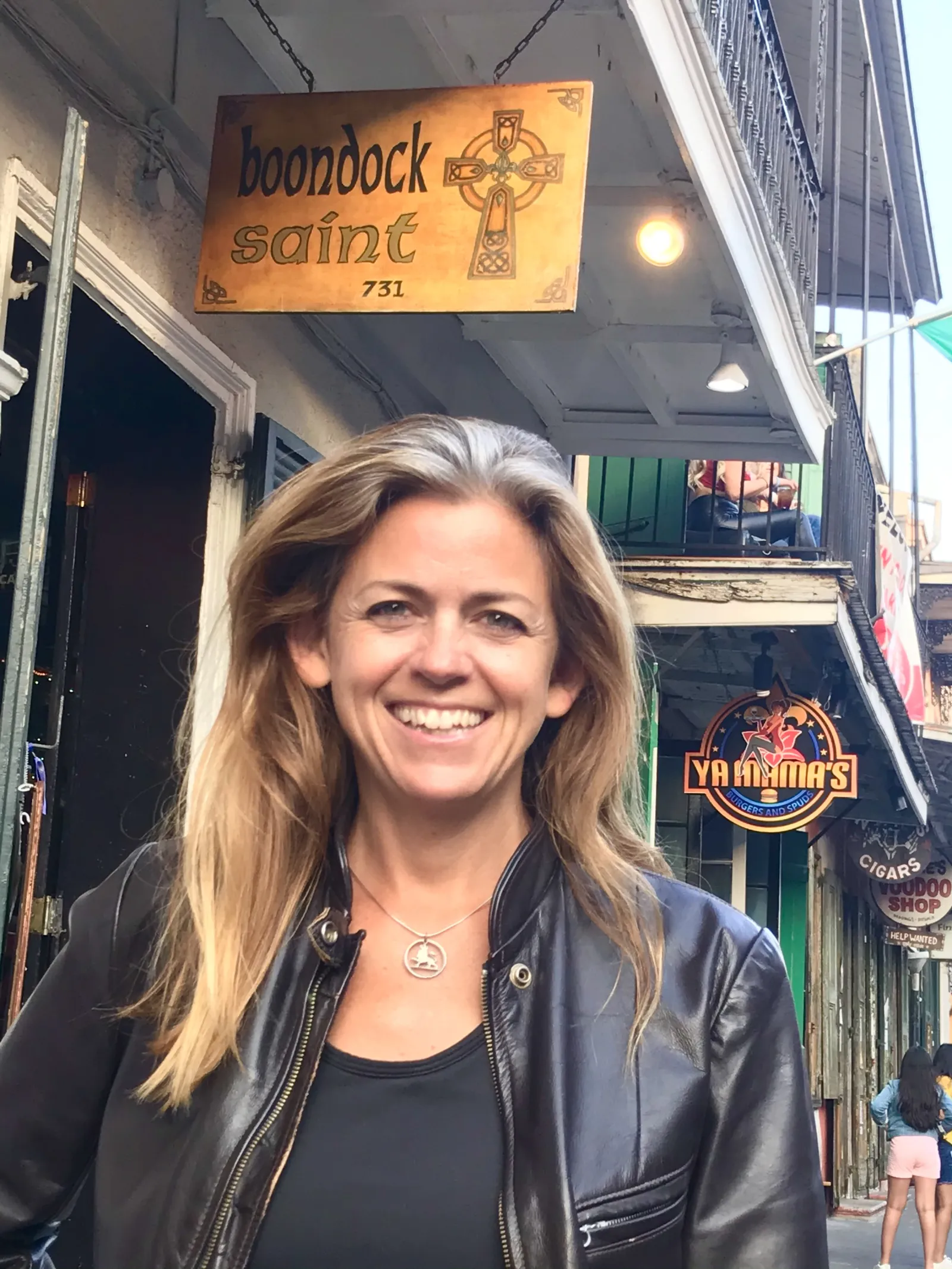 Not having campground amenities combined with being in an industrial area is not deterring travelers from calling the site home for a night. "We don't have any [electrical] hookups or [sanitation] dumping," Birch explained. "People that stay here are self-sufficient in those ways—it's called 'boondocking.'"
"Boondocking is easy," Geren said. "I love staying at state and national parks—it's kind of a treat—but they don't have facilities, I'm good for a week. Then I dump at a station when I leave. After that, I can boondock for a while." While she admitted to using Campendium and iOverlander as resource apps for all kinds of camping amenities, including where to find dump stations and fill propane tanks, she discovered that "they aren't as accurate as I would like," and relies more on Google maps.
"I would much prefer to do more boondocking," Thompson agreed. "Unfortunately, I'm limited because of work requirements, one of them being electricity in order to power my gear."
APP GLAMPING
If more amenities are desired close to the Crescent City, hipcamp.com lists another option nearby—Big Easy Campsite. For $40 per night, it boasts being "two blocks from Lake Pontchartrain" and having "ADA access."
But unique and interesting spots also pop up as choices for consideration, including historic sites, public land, and although "museums have been closed, they have made good parking areas. I found the rodeo in Santa Fe, and although I had never been to a rodeo before, it was so fun!"
Birch is confident in the appeal of Faubourg's pastoral urban oasis only six-and-a-half miles from the French Quarter. "It's kind of a neat spot. People like the novelty of staying at a brewery, while enjoying the large open space and live music."
And while he admitted "we're still getting our feet wet," if Faubourg's new-found popularity among the RV culture continues, Birch noted the facility has expansive grounds to grow. "We could host hundreds—no problem. It could almost be a separate business." He is quick to note, "We might consider hookups in the future, but not dumping. I don't want to deal with the Water Board!"
Is it an Oscar-worthy lifestyle?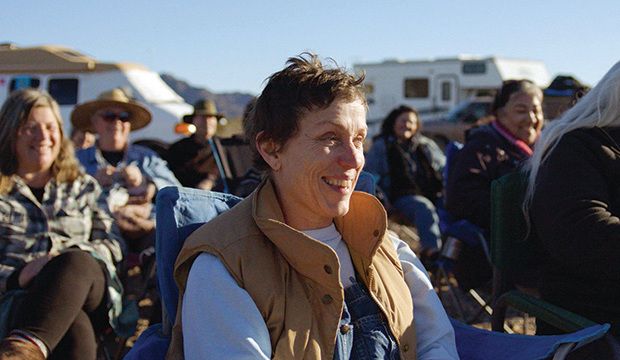 But as working professionals, road warriors Geren and Thompson conceded that they don't associate as closely with Frances McDormand's character in the Oscar-winning film Nomadland.
"I have seen Nomadland and, fortunately, I have not been in those kinds of dire straits," Thomson said. "Honestly, there is maybe one percent of that movie that I can relate to or I have seen on the road." But the one thing he does relate to all too well is how "things break occasionally, so everybody seems to be pretty good at knowing how to fix them."
Geren agreed, saying, "Friends [who've seen the movie] think I live like that. I had no idea what to expect. But the film is an extreme example of people with limited choices, needing to find free places to park or camp…I'm able to pay for where I stay. But some people I've met that need to live like that are just awesome. I've been warned I should not travel without a pistol—that was very much Nomadland—but everyone's been so wonderful, I've had no reason to have a gun."
Geren added another notable difference between her and McDomand's depiction: "I've not had to use a bucket to go to the bathroom…yet."