The City of New Orleans announced its support of a project by community organization Community Visions Unlimited (CVU) to transform utility boxes into works of public art.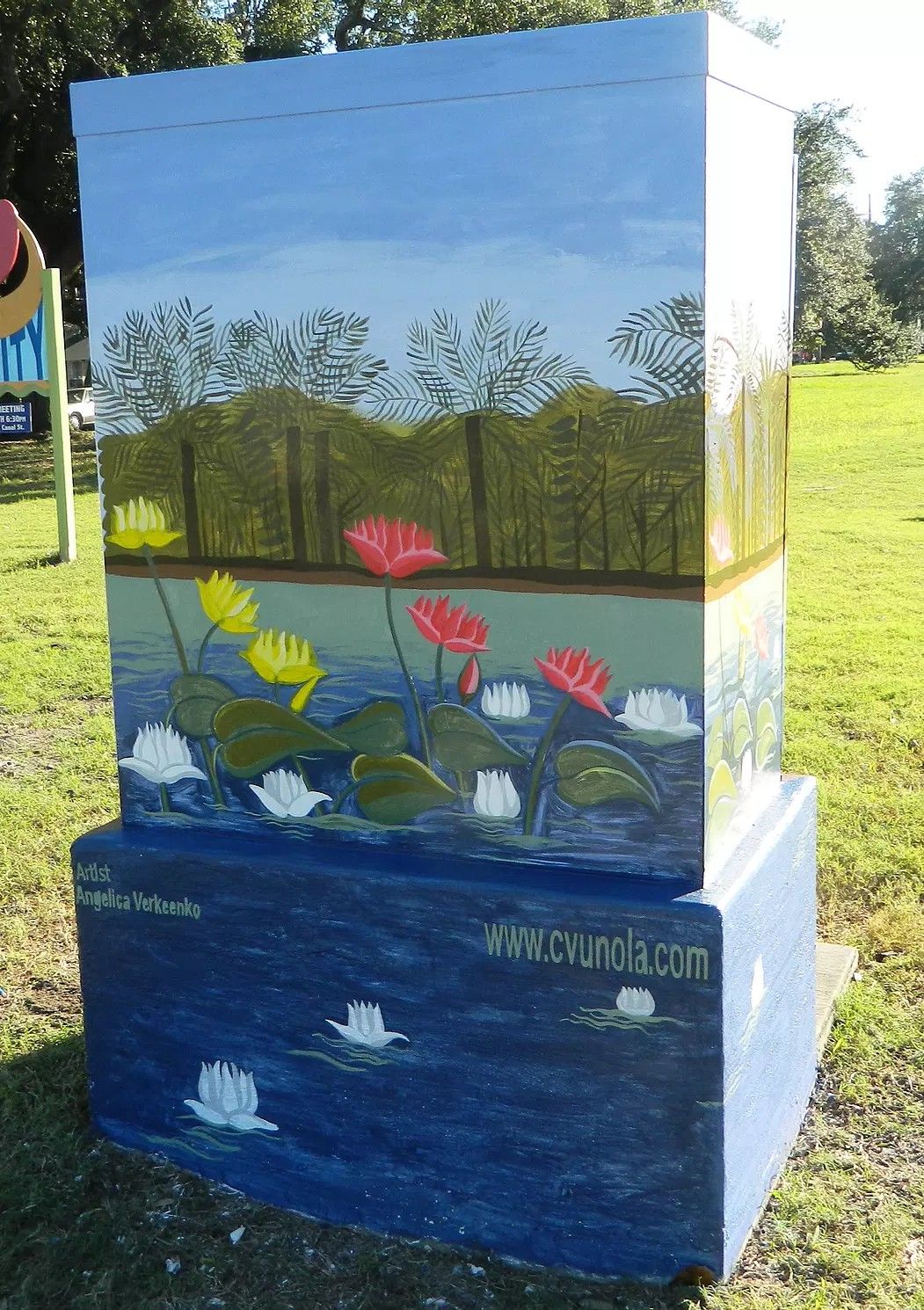 Founded in 1994, CVU is a nonprofit committed to stimulating neighborhoods in New Orleans through encouraging housing and business development and sponsoring projects for community beautification.
Mayor LaToya Cantrell had this to say about the ambitious initiative: "As Louisiana Avenue was moving through its SELA project, this was our opportunity once the project was competed to also show some love to this area of the city. It was showing love through our art, through our culture, and, of course, by meeting our artists where they are so that we can beautify our community."
With the support of the city government and private donations, the Metro New Orleans Street Gallery, as the project is called, is turning out to be a success. The latest additions to this Utility Box Mural Collection are a group of 10 utility boxes on Louisiana Avenue, which were painted by local New Orleanian artists Sharika Mahdi, Juan Calle, Rick Dwyer, Heather Mattingly, Linda LeBoeuf, Rebecca Madura, and Karel Sloan Boakbinder.
These 10 new boxes on Louisiana Avenue mark a total of over 250 public art projects completed by CVU to beautify the community and support local artists.
The Art Box project was initially conceived to help during the recovery after Hurricane Katrina. Jeannie Tidy, vice president and founder of CVU, noticed that many traffic utility boxes were being vandalized with graffiti and that many of her artist friends were out of work due to the economic downturn in the city. She started this project in order to give them work while taking advantage of the graffiti problem and even optimizing it.
The CVU provides support to the 65 local artists signed up with them in different ways:
· Raising $39,000 per year from private donors to pay artists over $20,000, as well as $19,000 for art supplies.
· Promoting their artwork via social media advertising.
· 45 of CVU's artists have received art commissions after displaying their work through the Art Box project.
· Four artists have been invited to display their work in art galleries.
Aside from creating economic opportunities for local artists, the activity of CVU, as well as other arts and culture organizations, helps to create community cohesion and a sense of pride by using a mirror to reflect the culture back to the people, especially during socioeconomic decline. As another positive side effect, the project has reduced the number of graffiti done on homes and local businesses where they are not wanted, since street artists now have a real outlet to work.
The commission for the utility box art on Louisiana Avenue was partially paid for by the City of New Orleans's Wisner Donation. For more information on the Art Box project, click here.