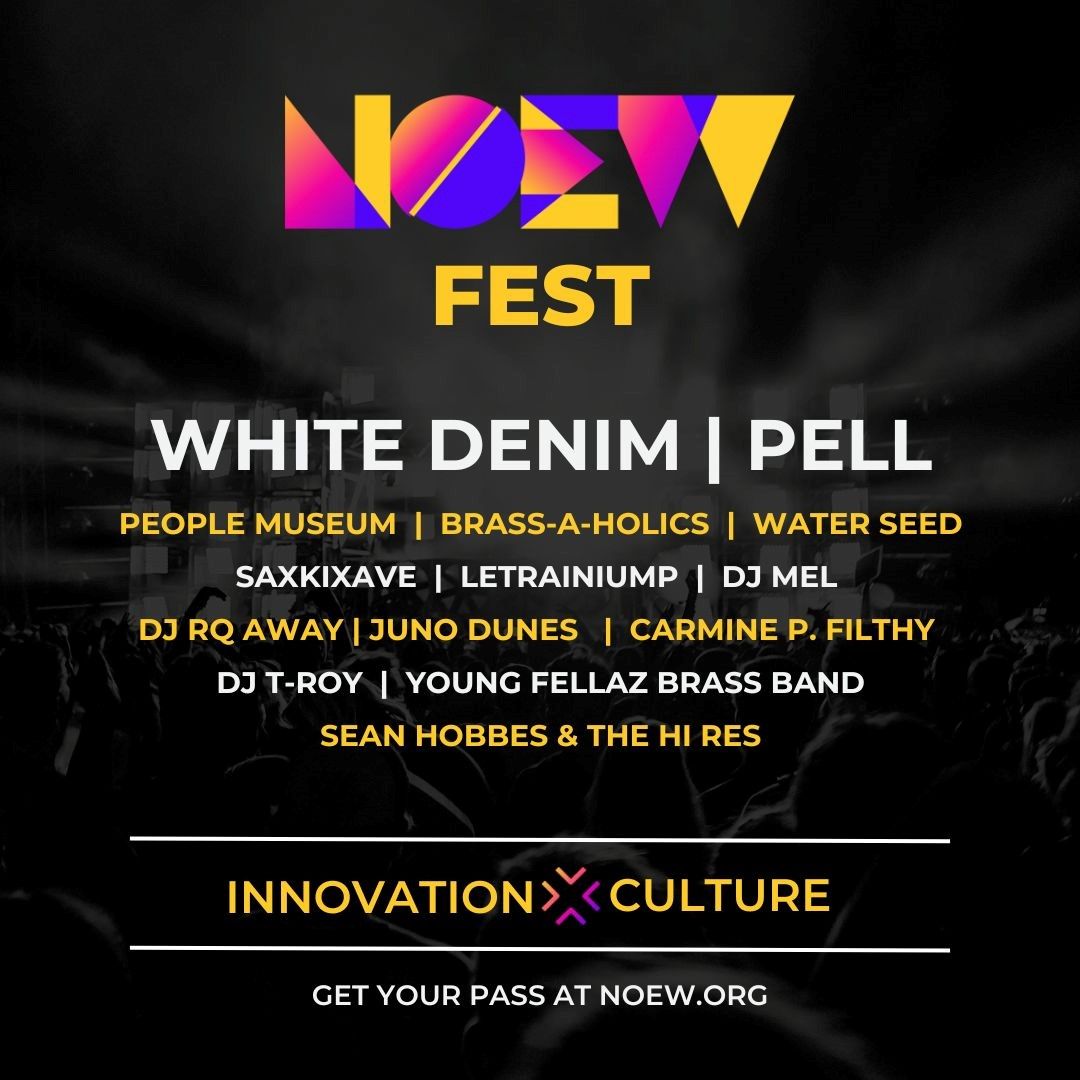 New Orleans Entrepreneur Week (NOEW) is thrilled to announce the lineup for its inaugural NOEW Fest, a music experience that celebrates the city's rich culture and entrepreneurial spirit. The event is set to take place on March 30 through April 1 at various locations, ranging from Generations Hall to Broadside.
The diverse lineup features an impressive array of musicians and cultural entrepreneurs who are at the forefront of innovation in their respective field. The festival will feature artists including White Denim, Pell, People Museum, Brass-A-Holics, and Water Seed, among many others.
NOEW Fest is the brainchild of Sig Greenbaum, a leading local music producer and experienced curator, and his company, Sigfest events. Greenbaum's track record as Festival Director of Voodoo Music + Arts Experiences, Elements Music Festival, and Spring Awakening , and as the Global Head of Live Events for Activision Blizzard's Overwatch make him the ideal person to run the festival.
In addition to the musical performers, NOEW Fest will feature a range of entrepreneurial workshops, panels, and keynote speeches. The festival's organizers are committed to promoting inclusivity and diversity which will transcend through each featured even, along with an emphasis on supporting local businesses and artists.
While the majority of NOEW remains free and open to the public, purchase of a NOEW Fest Pass or NOEW VIP Pass is required to attend NOEW Fest. The NOEW Fest Pass is available at a discounted price of $79 and the NOEW VIP Pass is available at a discounted price of $200 until March 1st. After that, the NOEW Fest Pass and NOEW VIP Pass will go up to full price of $99 and $250 respectively. To register for a free NOEW Access Pass or purchase a NOEW Fest or NOEW VIP pass, visit www.noew.org or use this direct link to buy your NOEW Pass. Tickets for NOEW Fest are now available for purchase on the festivals website with VIP packages available, offering exclusive access to premium seating, meet-and-greet opportunities with artists, and more.
For more information about NOEW Fest, including the full lineup and schedule of events, visit the festival's website at www.noewfest.org/noewfest