Josephine Sacabo, born in Laredo, Texas, in 1944, is a prominent and accomplished photographer who currently lives in the French Quarter, the historic center of New Orleans. Sacabo, a bibliophile, animal-lover, and empath, tells her love story with art. Before she discovered her love for photography, Sacabo dabbled and experimented with different mediums of art, including poetry and acting.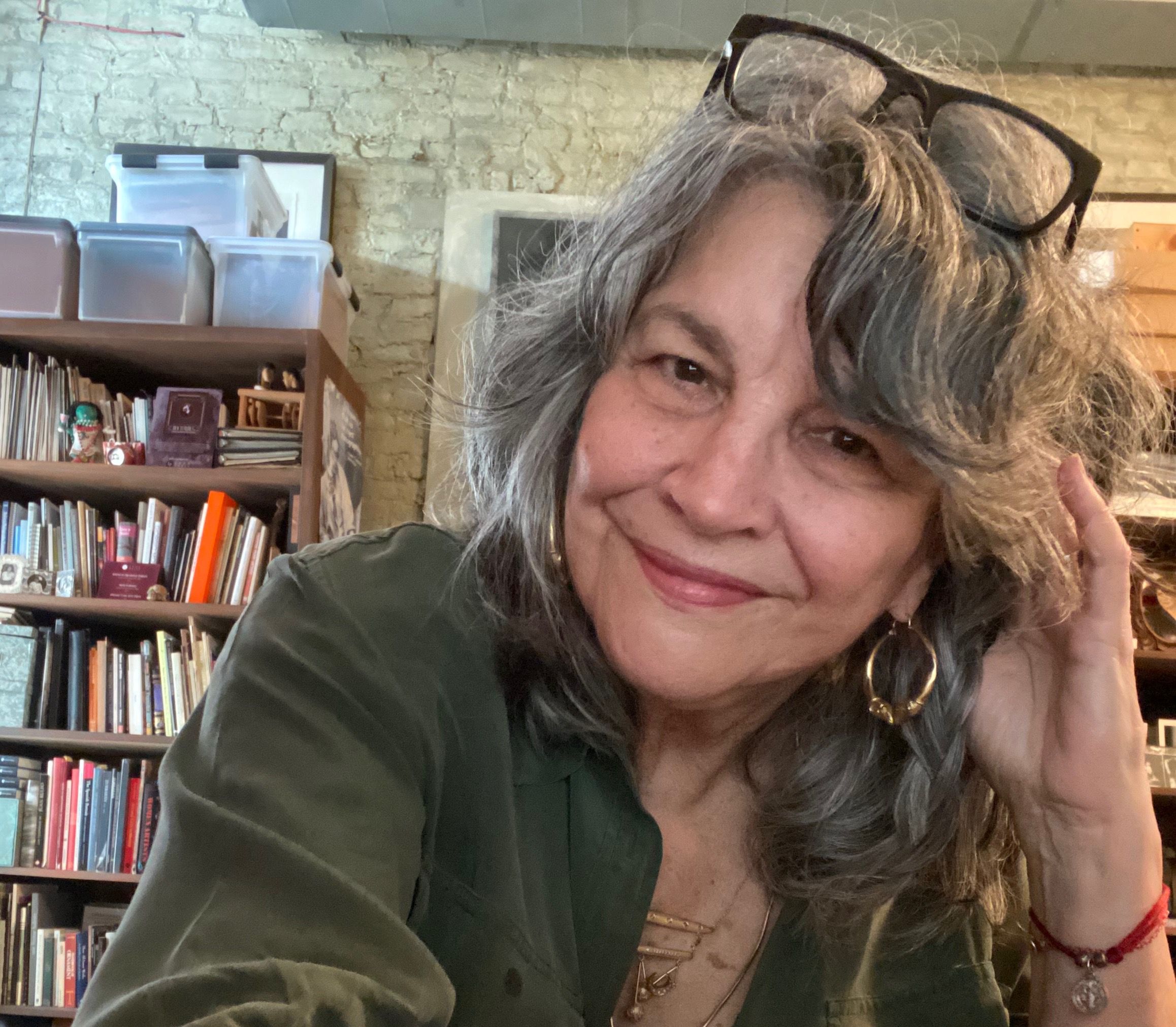 "Art is all about making your feelings and your perceptions and all of that known in the best way you can," Sacabo said, seated in her back garden, which was complete with her two Bengal cats named Jesus and Milagros, her turtle named Alice, and a koi pond with a koi trio.
Describing her love affair with art, she explained, "When I felt young and isolated and like the only person in the world, I liked poetry first. It was critical to me, feeling like there were other people who I could connect to."
The poet she initially fell in love with was Baudelaire, a French Romantic poet from the 19th century. When she talked about her love for his work, her eyes were overcome by a deep nostalgia, as though each time she thought about his poetry, she was reading it for the first time again.
Sacabo's second love was an expressive form of art: theater. She and Dalt Wonk, her husband of 56 years whom she met at Bard University, traveled throughout Europe and even created their own theater company in France, entitled "The Burden Hand." Their rural cottage in Southern France pushed Sacabo to photography. As her husband wrote plays in the attic, she found herself passing the time knitting—until she realized that she did not want to simply pass the time; she wanted to live in it. Sacabo knew of an English photographer not far from her cottage and asked him to teach her photography. He agreed, and a passion was born. When asked what she initially thought upon learning photography, Sacabo said, "I have found it; this is what I have been looking for."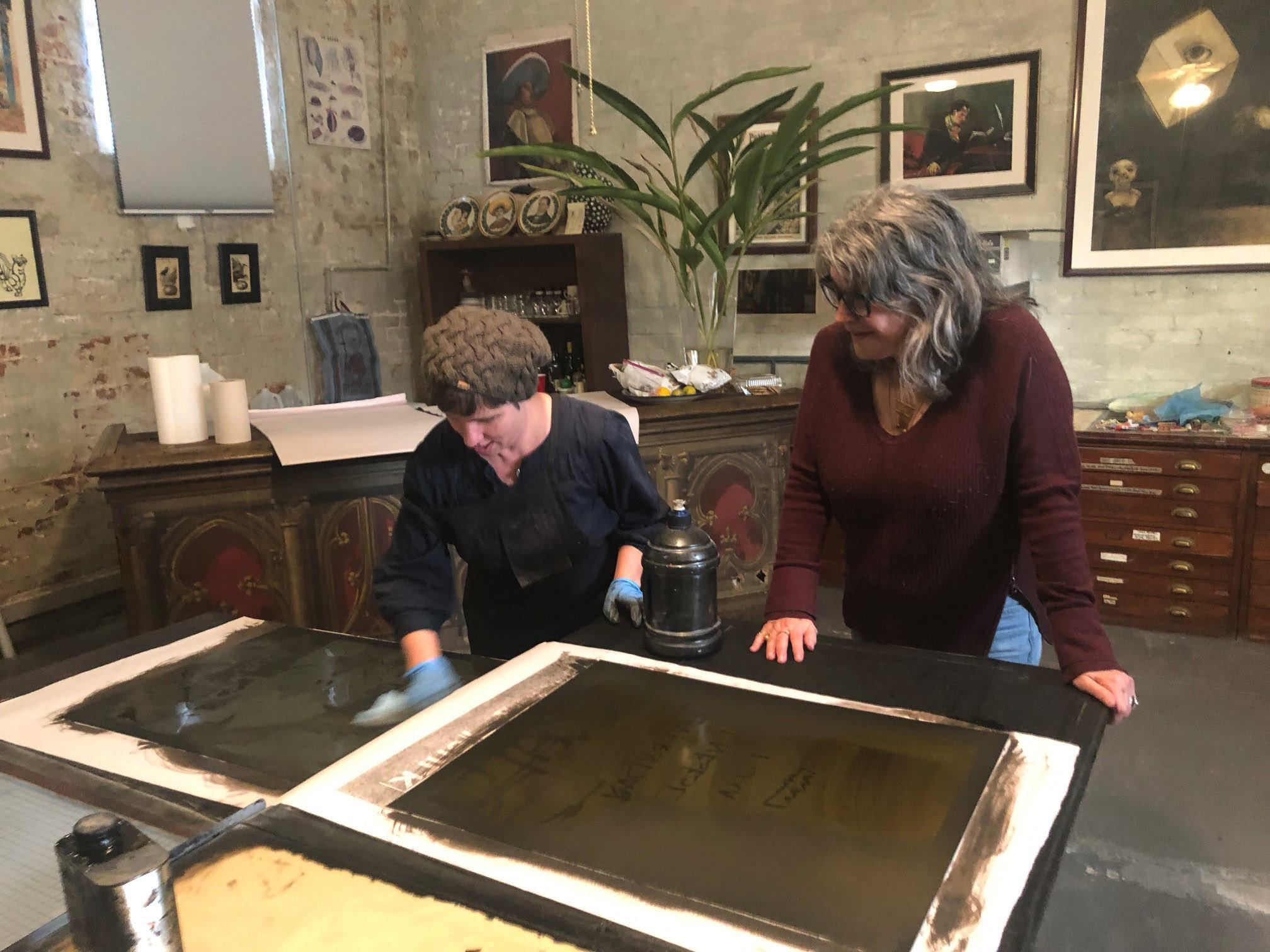 When asked about the photographers who have heavily influenced her, Sacabo said that the list is almost exclusively 19th-century photographers. She listed Josef Sudek, who she described as "an old mean man with one arm, and he photographed Prague"; Imogen Cunningham, an American photographer; Edward Steichen, a photographer who moved from Luxembourg to America; and Heinrich Kuhn, an Austrian-German photographer who Sacabo claimed took the best portraits of children. She emphasized that photography is one of the only platforms in which women were involved from the very beginning.

Sacabo finds the consolidation of her artistic ideas in literature. She explained that once an idea presents itself to her, she usually reads a line or a phrase from a book that pinpoints exactly what she was trying to get across. Once she finds this, the project has officially started. One of Sacabo's interests is how the mediums of art communicate with one another, and this is a perfect example of that connection between poetry—her first love—and photography, her true love.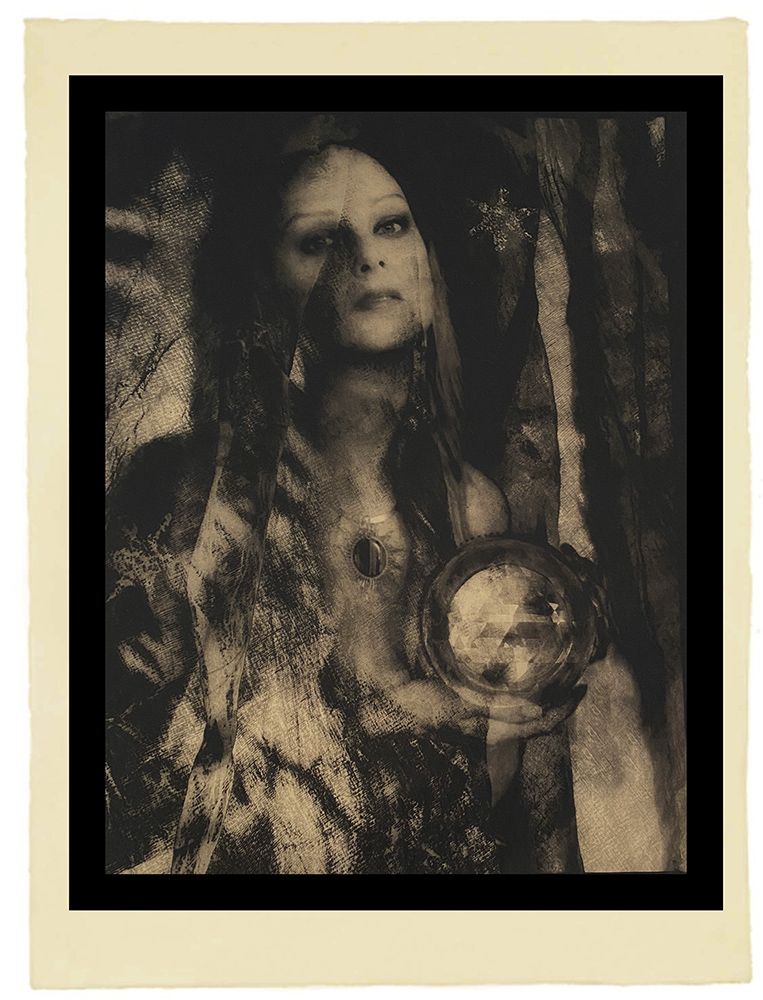 Clarice Lispector, Brazilian novelist and short-story writer, influences Sacabo through her transcendentalist works, as Sacabo also sews transcendentalism into her art. Sacabo describes the transcendence she feels while walking through City Park, her self-proclaimed church. She stated, "There are moments when I'm walking through City Park and feel like I'm walking on air." Her love for Lispector's work influenced one of her projects, entitled "Beyond Thought," which consists of Lispector's quotes interspersed between Sacabo's photographs. The title of this project derives its name from a quote by Lispector: "I'm after what's beyond thought."

Aside from literature, Sacabo also expressed her love for nature and architecture, particularly ruins. Once asked how New Orleans plays into her art, she answered that she is inspired by "both the landscaping parts: the palmettos and trees in City Park and the architecture." She compared New Orleans and San Miguel, for they have vastly different cultures, but both have the same nourishing aesthetic. Sacabo said, "Architecture has a history that's been lived in; it was someone's deleted dream."
Whenever she feels discouraged by today's news, she walks around City Park in admiration of the beauty in nature. This venture into nature makes her grateful for the things she has in her life. She said that in a total and overwhelming moment of beauty, "I've been given a moment where the sun makes the leaf look like that," and she wants to capture that moment to relive it and to share it. "Talk about masterpieces," she said. "They're all around us."
Click here to view Sacabo's website. She currently has an exhibit entitled "Those Who Dance Are Called Insane by Those Who Cannot Hear the Music" at A Gallery for Fine Photography. This gallery is open Thursday through Monday, from 10:30 a.m. to 5:30 p.m. Sacabo's exhibit is on view until January 2, 2021.
A Gallery for Fine Photography: 241 Chartres St., (504) 568-1313, agallery.com