There are bar leads, spirit influencers, cocktail mavens, and more. Did you know that women are currently dominating the field of bartending? Contrary to popular belief, women make up over 50% of today's bartending community. But this hasn't always been the case.
In an industry that is usually represented by men, there is no secret that women were not always welcome. In fact, many female bartenders continue to feel undermined even though they are generally the face of a bar and usually the best mixologists around.
This unfortunate lack of respect towards female bartenders is due to a long history of an industry that has not been very kind to women. Throughout history, women were rarely seen behind the bar. At one point, many places banned women from becoming bartenders. For centuries, it was considered taboo for women to serve spirits, and that mindset seemed to be standard until the 1960s and 70s. Of course, there were always rebel women like Ada "Coley" Coleman, "England's most famous barmaid," but she was an anomaly.
The vast majority of people still believe that men make up the bulk of an industry where women have become experts. While some cities continue to lack female bartenders, New Orleans, a city known for its hospitality, has embraced them and has become a place where female bartenders can thrive. With the city's love of alcohol and history of famous cocktails, women from all over the world come here to tend bars.
Here are a few of the city's best women bartenders:
Abigail Gullo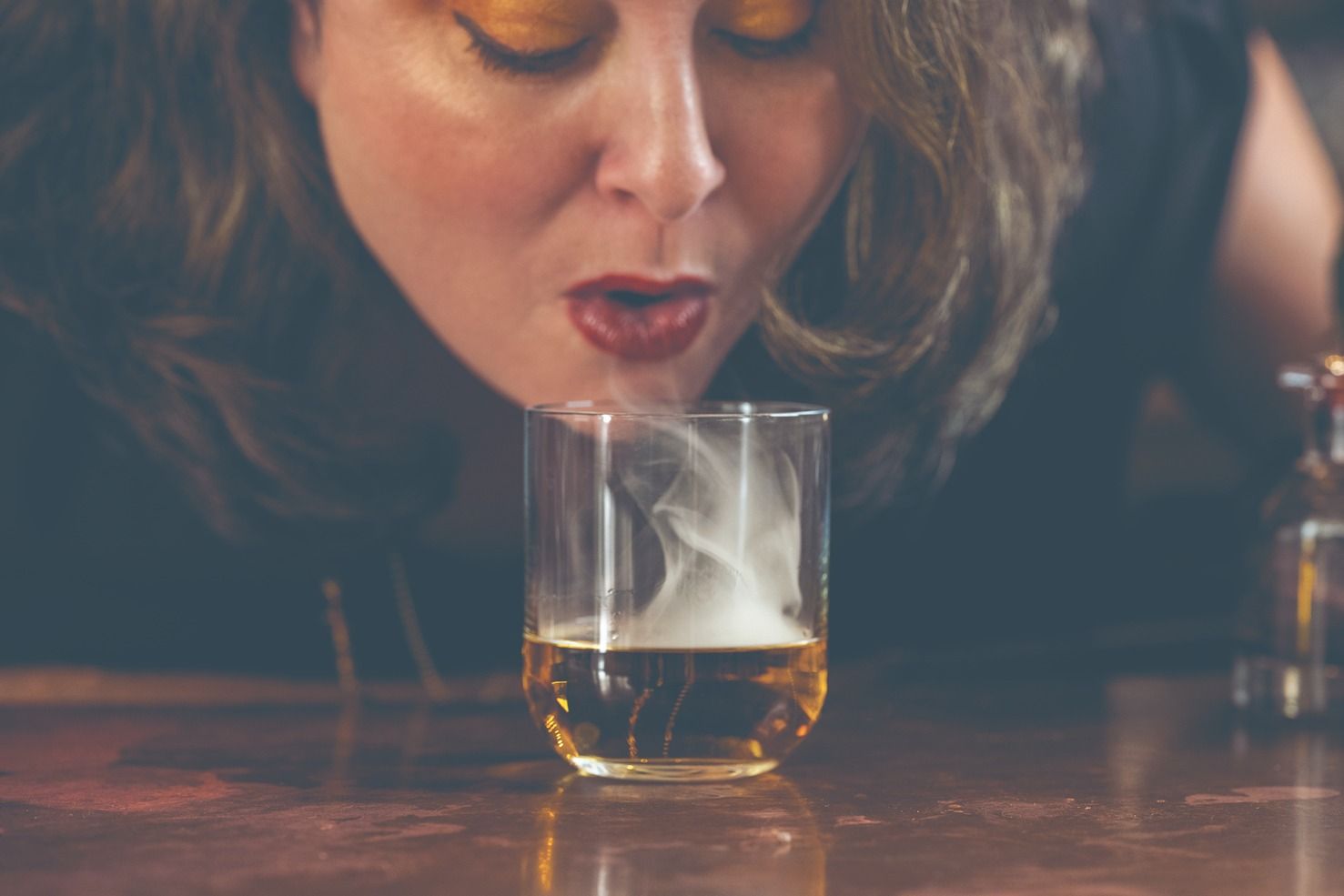 Loa Bar-International House Hotel
This New York native has been tending bars in the Big Easy since 2012. When she's not slinging cocktails at Loa Bar in the International House Hotel, she's recording her podcast, Drink and Learn. Abigail is a mentor in this industry and an expert in her craft. She got her start as the family bartender. She says, "As one of 48 grandkids, I learned quickly that making my grandpa's favorite cocktail would help me stick out from the rest."
Mastering that cocktail, the Manhattan, opened the door to her success as a mixologist. Since then, she has become famous for her popular cocktails such as her New York-New Orleans inspired drink, Taylor and Bird Sazerac and the Charbonneau Way, a rye-whiskey cocktail influenced by all of the strong women in her family. Starting over 15 years ago at a small Brooklyn cafe, Abigail has worked at several locations throughout her career, even contributing to the opening of the Commander's Palace family restaurant, Sobou.
Kimberly Patton-Bragg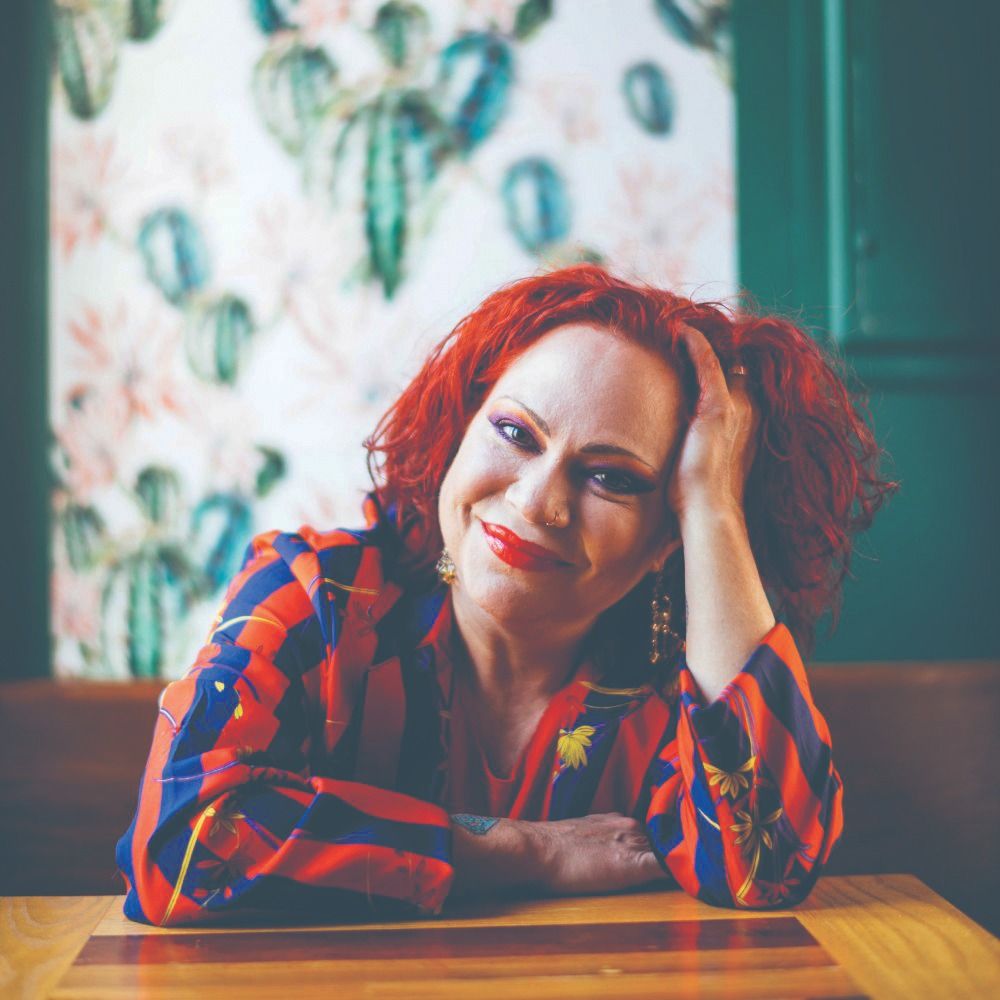 Bar Director at Palm & Pine
From a New York toy store buyer to a renowned bartender, this mixologist is a veteran in the industry. Starting her bartending career in New York, she made the spontaneous decision to move to New Orleans. She says, "My husband and I visited one weekend and decided within hours that we would stay." Originally from Florida, Kimberly is no "little lady" when she's not behind the bar—she's busy competing as a fencer.
With almost 20 years in the game, her résumé speaks for itself. She has worked at many of the city's favorite venues from Beachbum Berry's Latitude 29 to Three Muses. Now Bar Director at Palm & Pine, Kimberly is responsible for drinks including "the knowing glance" (a take on the Manhattan) and the spicy margarita, which is a bar favorite.
J'Nai Angelle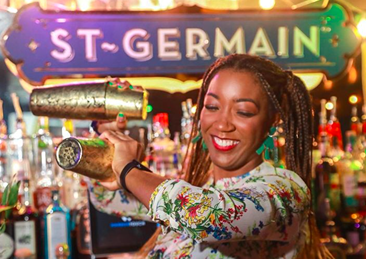 @jnai.angelle
Cocktail and spirits influencer, J'Nai is the city's favorite virtual bartender. While she can be seen serving drinks in person, she has mostly made her name in the virtual world. Born in the East neighborhood of New Orleans, J'Nai got her bartending start while in college at LSU. With over ten years in the industry, she's worked everywhere from King Fish, to Compère Lapin, to Bakery Bar and more.
After being laid off during Covid, J'Nai began to make videos. "I would just record myself mixing cocktails while listening to my favorite hip-hop songs," she says. Quickly gaining a buzz, she began to use her platform to highlight other female bartenders while also educating people on the contents of their favorite cocktails. J'Nai's recognition has gained her several sponsorships from liquor brands and companies. She also hosts small group bartending classes and events spreading her mixology knowledge around the city.
Brooke Flaherty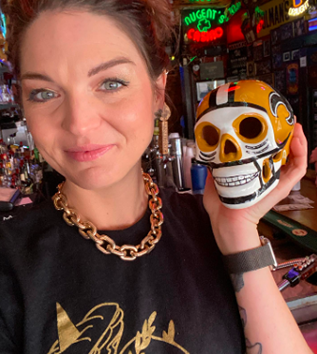 Erin Rose
This Chicago native made her way to Nola by way of Aspen, Colorado in 2009, and the rest is history. Receiving her degree in Hospitality Business, she spent three years trying the corporate world but quickly realized that being behind the bar and with the people was a much better fit. Brooke began bartending in 2013 and has been making drinks at Erin Rose since 2016 where she is known to make one of the city's best Sazeracs.
While Brooke is often creating drinks behind the bar at Erin Rose, she has also made a name for herself in the virtual world. When Covid shut down many of the city's bars, she decided to continue a popular bar night, "flipping Tuesday," virtually. Known as the bartender's Mardi Gras, she says, "I virtually opened my home to the world by simply making drinks and conversing with others through the computer screen."
Christina Ramirez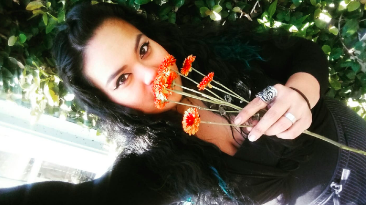 Sobou
Born and raised in the 3rd ward of New Orleans, Christina is an amazing force in the bartending world. When she's not behind the bar at Sobou, she's competing in bartending competitions across the country. While she started bartending in 2009, she didn't make it her full-time career until 2015 after being inspired during "Tales of A Cocktail." "It was then when I realized that I could take my skills on the road," she says, which propelled her to become a competitive bartender.
Since then, Christina has competed globally winning a number of competitions including recently winning the Johnny Walker Black Keep Walking Cocktail Competition. While Christina has worked and competed all over the country, she honed her craft as the first female behind the bar at Beachbum Berry's Latitude 29. Now at Sobou, she also has a mixology tutelage, "Murcie Mixology," where she teaches lessons on elaborate garnishing, tiki influences, and more.
Ashley Alena Carswell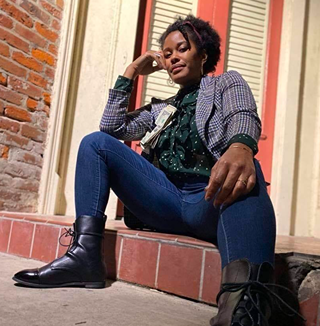 Bar Tonique & Cosimo's Bar
Moving to New Orleans in the summer of 2006, this expert martini maker started her bartending career at the French Quarter neighborhood bar Cosimo's. Now dividing her time between Cosimo's and Bar Tonique, Ashley has a steady flow of regulars who often request her services. Originally from Fort Walton Beach, Florida, she learned the craft from a friend by starting off with simple drinks and expanding to the more complicated cocktails through trial and error.
Today, she is known for making a mean "martini," along with mastering one of the city's most famous yet difficult cocktails, the Ramos Gin Fizz. While Ashley has plans to continue her academic education and move into other fields, she admits, "I also plan to expand my learnings in the bartending world. I'm exploring ways to incorporate both worlds."
Being a city rooted in hospitality and cocktail culture, the list of female bartenders in New Orleans is extensive. From legendary veterans such as Rhiannon Enlil, Lu Brow, and Laura MacMillian to the newcomers in the game who continue to make space in the industry for future women to come. It is their time to receive kudos for their immense talent and expertise. Cheers.