Three Days of New Orleans LGBTQ History
Pride Month is not only a month of celebration but also a time to commemorate the historic strides for equality. Rich moments of LGBTQ history can be found across the country, from the 1969 Stonewall Uprising in New York City to the historic election of Harvey Milk to public office in California. New Orleans has had its fair share of triumphs and tragedies while on the road to LGBTQ equality, and each moment is important to remember. This Pride Month, the LGBT+ Archives of Louisiana is illuminating one tragic event that shaped the trajectory of LGBTQ liberation in New Orleans.

From June 23 to June 25, various locations across the French Quarter will host educational events to commemorate 50 years since the Up Stairs Lounge Fire.

About the Fire
In June of 1973, patrons of the Up Stairs Lounge, a small gay bar in the French Quarter, were enjoying a night where they could be accepted and loved for their unabashed selves—until tragedy struck. The lounge went up in flames, killing 32 people. Even though it was the deadliest fire in New Orleans history, the lounge's status as a gay bar made the arson case less prioritized, and even the victims were denied Catholic funerals. The fire at the Up Stairs Lounge marked a significant loss for the New Orleans LGBTQ community, as it revealed the rampant homophobia still present in the city. Fifty years later, it is important to remember the fire as a moment of true tragedy and as a marker of how New Orleans has and has not progressed in promoting equality.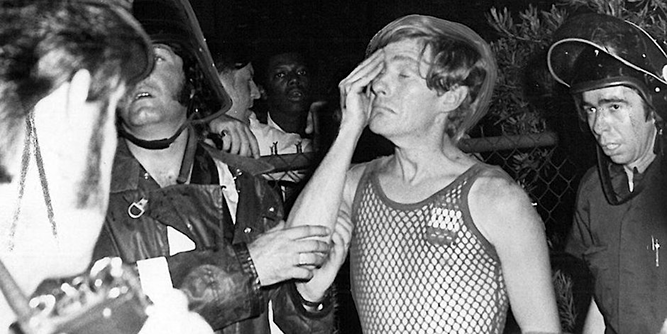 50th Anniversary Commemoration
Several events are taking place during the last weekend of June across the French Quarter for the Up Stairs Lounge Fire's 50th anniversary. Spearheaded by the LGBT+ Archives Project of Louisiana, several local organizations are coming together to honor the fire's complex legacy, to mourn its victims, and to discuss its lasting effects on the New Orleans LGBTQ community. Beginning with a keynote discussion and reception at the Historic New Orleans Collection, events will include presentations, performances, discussions, a memorial service, a second line funeral procession, and screenings of the three documentaries about the fire.
The LGBT+ Archives Project of Louisiana promotes the preservation of the materials that chronicle LGBT culture and history in Louisiana.

Visit the LBGT+ Archives website for more information, or click here for the full agenda and event registration.