As we get ready for the good times and great fun that the New Orleans Jazz & Heritage Festival will unleash upon us, one surefire way to anticipate its arrival (and keep ourselves entertained in the process) is to prepare a festival of films that celebrate the music that our great city gave to the world.
Of course, it's jazz, which is both America's music, but very much forever ours. Here are four films that embody the genre that this very festival was based on with a helping hand by some of the biggest artists of yesteryear, and a very special consideration to the patron saint of New Orleans jazz—the inimitable Louis Armstrong.
High Society
(1956)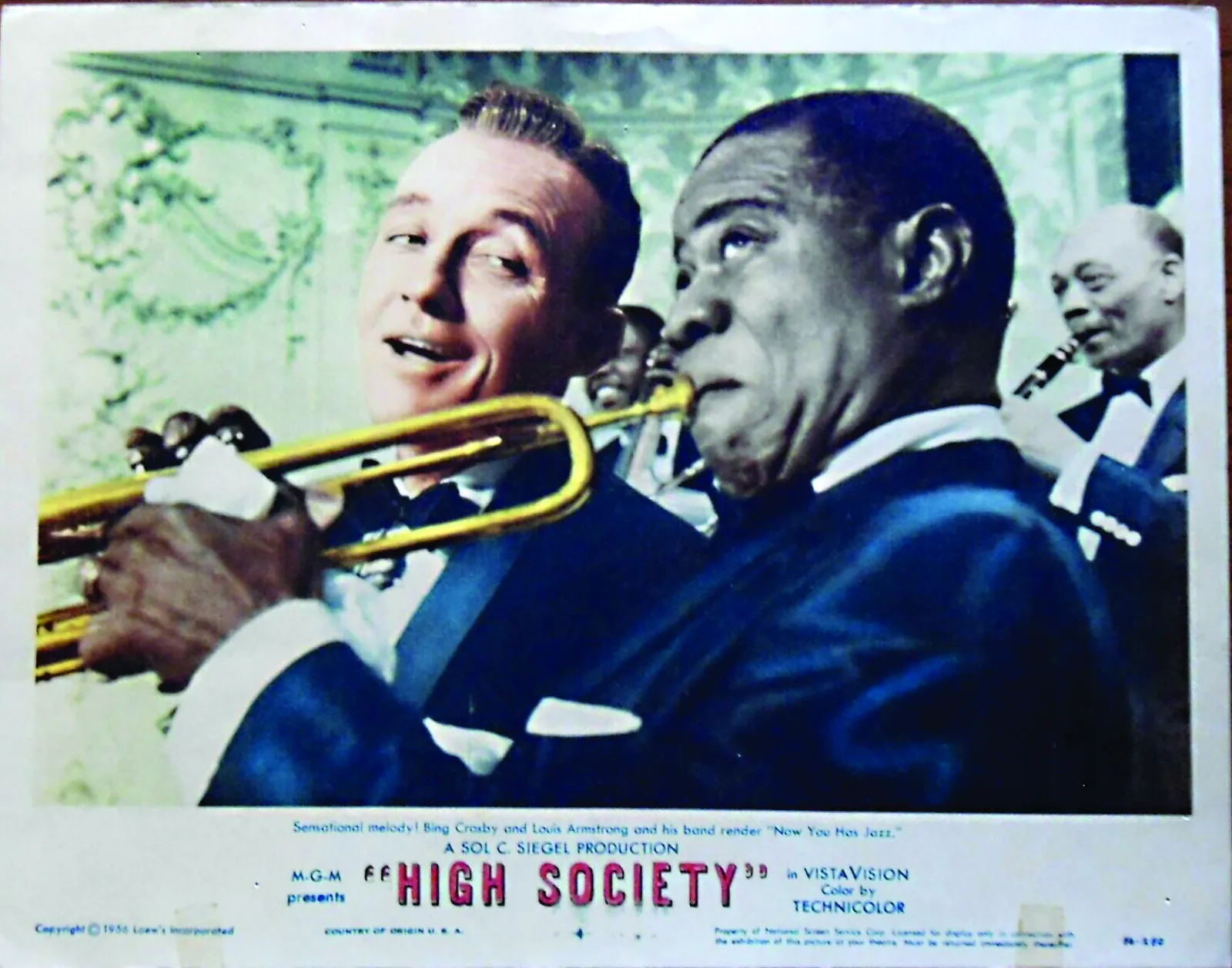 If you want to talk about music heavyweights, look no further than Cole Porter's musical remake of The Philadelphia Story, which boasts Bing Crosby, Frank Sinatra, and New Orleans' own Louis Armstrong. C.K. Dexter-Haven (Crosby) attempts to rekindle a romance with his ex-wife Tracy Lord (the beautiful Grace Kelly), just as she's about to marry the snobbish George Kittredge (John Lund). Add to the mix a couple of tabloid reporters assigned to the wedding (Sinatra and Celeste Holm), which so happens to be taking place at the very same time as the Newport Jazz Festival, and you have the coolest dual event in the history of Rhode Island. Don't miss Bing and Satchmo teaming up on "Now You Has Jazz," and Der Bingle and Ol' Blue Eyes' duet on "Well Did You Evah?" With all due respect to Sam Spade, this truly is the stuff of which dreams are made. For widescreen aficionados, this was only the first of two instances (the other being Hitchcock's North by Northwest) where MGM borrowed Paramount's signature VistaVision format, so be sure to view this in high definition on the biggest screen possible.
King Creole
(1958)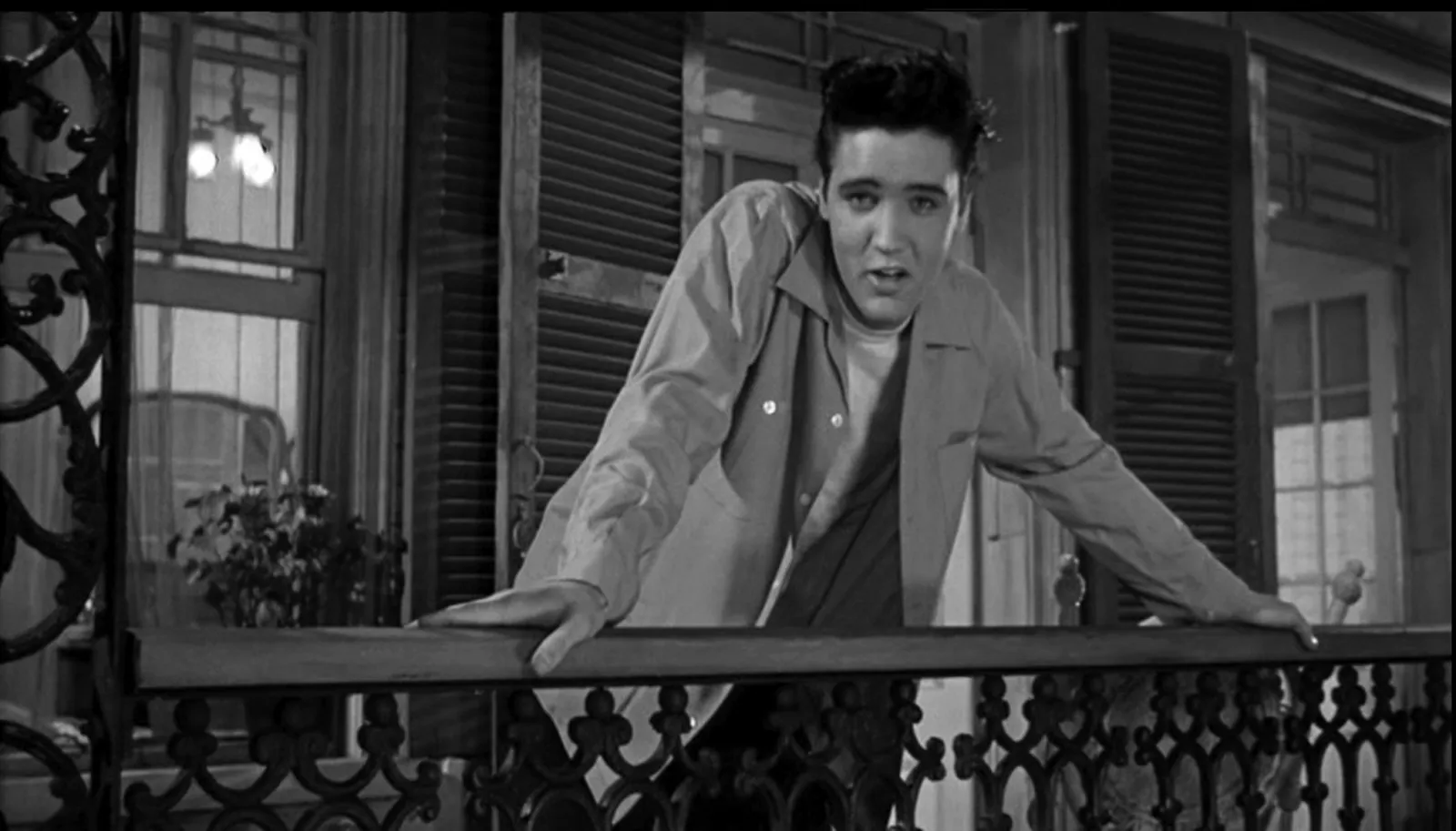 Widely considered to be Elvis Presley's best film (it is), Director Michael Curtiz (Casablanca) took the reins for this adaptation of Harold Robbins' "A Stone for Danny Fisher," with the setting changed from New York to New Orleans, and Fisher's occupation from a boxer to a nightclub singer because—you know—Elvis. Danny Fisher goes from being a busboy in a strip club on Bourbon, to the absolute toast of the French Quarter when everyone figures out that he can sing. Meanwhile, he's torn between the sweet and naïve Nellie (Dolores Hart) and the worldly Ronnie (Carolyn Jones), who just happens to be the moll for a dangerous gangster, Maxie Fields (Walter Matthau), with Danny eventually becoming a part of his criminal organization. Featuring the #1 hit "Hard-Headed Woman," "Trouble," and the title track, see Elvis serenade customers of a five-and-ten store while his buddies rob them blind. One of the King's numbers is titled "Dixieland Rock," which pretty much describes the hybrid music genre that half of these songs belong in. Oh! and the opening sequence where Elvis sings about "Crawfish" must be seen to be believed. Co-starring Vic Morrow and Dean Jagger.
The Five Pennies
(1959)
Comedian Danny Kaye stars as jazz cornetist "Red" Nichols (who's original band included the likes of Glenn Miller and Jimmy Dorsey), who retires from the music industry after his daughter contracts polio. Several years later, that same daughter (now cured and played by Tuesday Weld) is instrumental in Red attempting a comeback with a little help from his wife (Barbara Bel Geddes of Dallas fame) and a few friends, particularly the great Louis Armstrong (spoiler warning: they make some terrific, feel-good music together). As you watch their duet on the classic hymn-turned-Dixieland standard (turned the city's NFL rallying cry) "When the Saints Go Marching In," you will wonder where this rendition has been all your life. While Kaye gives a heartfelt, dramatic performance in this biopic, you can rest assured he also manages to employ a few instances of the physical comedy that he was so known for. Co-starring Bob Crosby (Bing's brother) and Harry Guardino, you can stream this film on pretty much every pay-to-watch app.
Jazz Fest: A New Orleans Story (2022)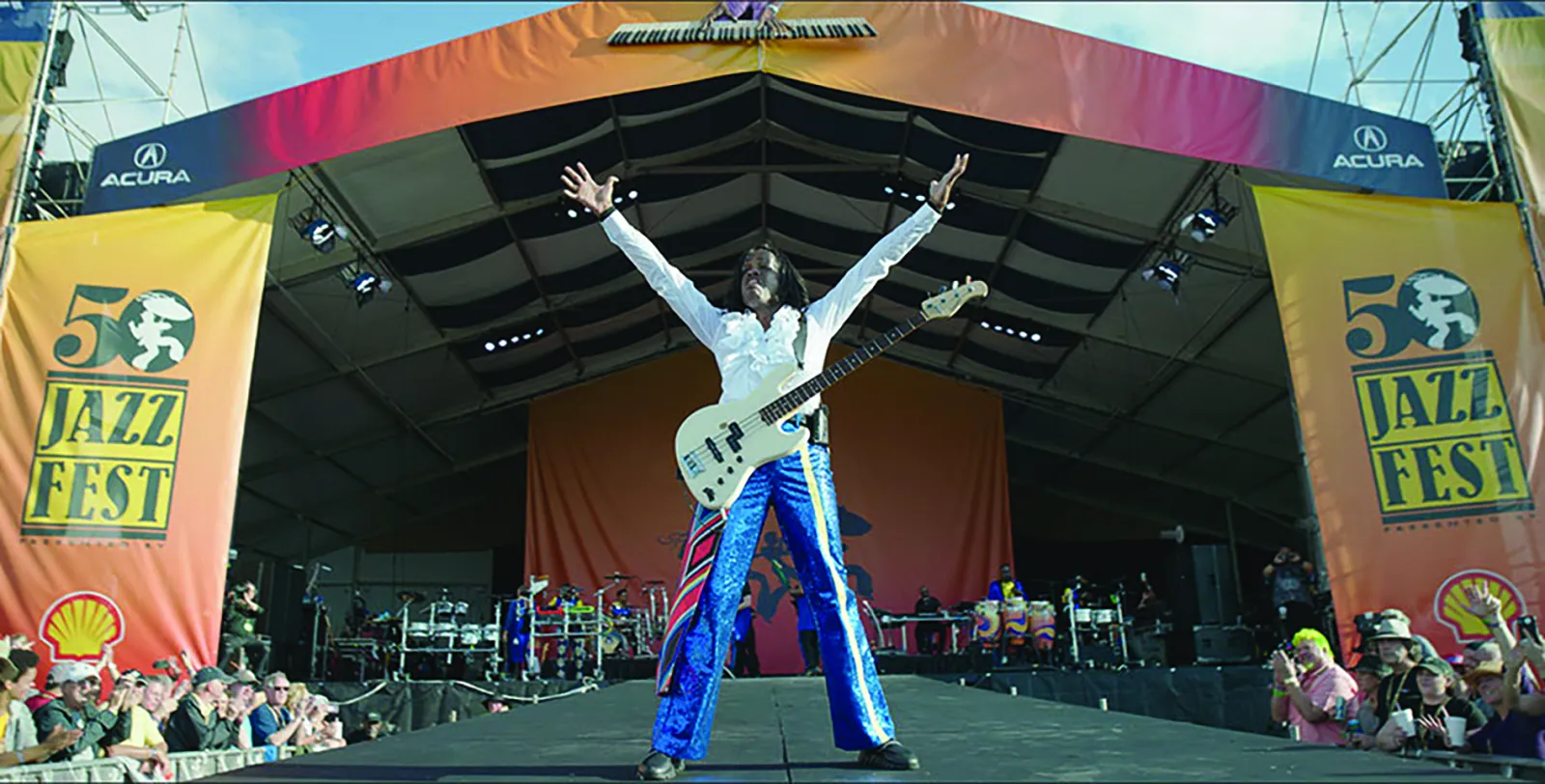 How perfect it is that the article ends here (thank goodness for cooperative release dates), since each of the previous films were recommended in the spirit of our beloved Jazz & Heritage Festival. Occasionally, a documentary comes along that manages to captivate completely, making the viewer yearn for more. Like the previous year's Summer of Soul, this absolute love letter to New Orleans' culture is one of those films. Learn about how George Wein, pianist and founder of the Newport Jazz Festival, decided in 1970 to celebrate the festivity of jazz music in its rightful birthplace—New Orleans. Teaming with Tulane student Quint Davis to produce, the first annual Jazz & Heritage Festival took place in Congo Square, featuring entertainment by Duke Ellington, Mahalia Jackson, and Fats Domino. Fast forward a half-century later, and the annual festival attracts the biggest names in music—regardless of genre—and cuisine that is as big a draw as the music itself. Featuring interviews and recollections from the diverse artists and individuals that make this institution possible, even the devastation of Katrina couldn't put a stop to our beloved Jazz Fest, with the only hiccup occurring during the Covid-19 pandemic. Do yourself a favor and rent this terrific documentary on the streaming service of your choice.