Moving is stressful enough, but during a pandemic, it can be completely overwhelming. While the stay-at-home order has made many people remain cooped up in their houses, the pandemic overall, with its terrible timing, hasn't stopped people from having to move homes.
While packing up all of your things, coming into contact with movers and others in new spaces, and physically moving really don't seem ideal during a global pandemic, for many, these things still have to be done. For those in New Orleans looking to move as home sales start to rebound, it is crucial that you move carefully and safely, in accordance with some new safety measures.
Online Booking of Moving Services
Once you have a moving date, get estimates from at least a couple moving companies. Now, more moving companies are offering virtual or online estimates in order to limit visitors to your home. If you still want an in-home estimate, you and the estimator can both wear masks.
Clean Out Your Things
Your move is a great opportunity to get rid of some of the items in your house that, during quarantine, you've realized that you don't need or use. You don't want to pay to have things moved that you don't even really want. Start the process or purging your belongings as early as possible, and check if you can donate to any local donation centers that have begun to open. You can also sell or give things away online, if you have the time to do so, but make sure you can have delivery or pick-up socially distanced.
Use Safe Boxes
It's recommended that you don't pack your stuff in used boxes, as they can carry viruses for 24 hours. Some moving companies sell new boxes and other unused packing supplies that can be contactlessly delivered right to your door. You can also use sanitized plastic bins. If you need to go out to buy materials, avoid making multiple trips by buying more than you think you'll need on your first run.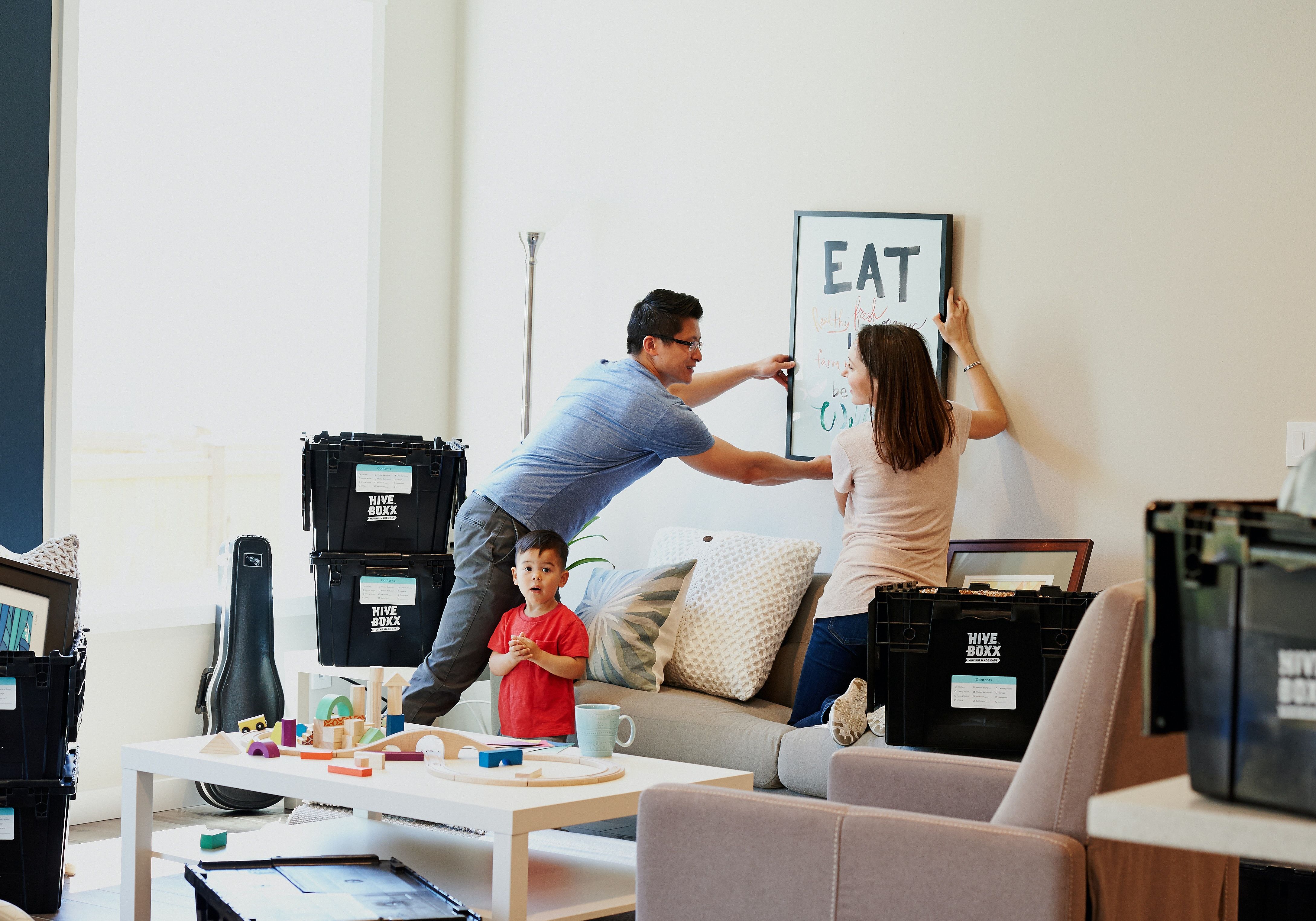 Packing
As you are packing like usual, separate items that you don't want movers to touch into a clearly marked container that isn't boxed up. These could be items that you'll be in contact with a lot, such as keys, toiletries, books, computers, printers, phones, chargers, and other office supplies.
Find Out About Your Moving Company's Safety Protocols
Inquire to see if your moving company is following CDC guidelines for avoiding large gatherings, practicing handwashing, giving movers gloves, having employees stay home if they have any symptoms of illness, and cleaning and disinfecting moving equipment. Ensure that the company is caring for their workers and clients' health and safety, with movers arriving independently and all workers having decided themselves to accept the job.
Cancel or Reschedule if You Become Ill
Please cancel or reschedule your move if you or anyone in your house begins to show symptoms of Covid or is feeling ill. Some moving companies are checking in with customers the day before moves to confirm that no one is sick.
Moving Day
It's a good idea to limit the number of people and family members in the house while movers are working. Everyone should be wearing a mask. You can also have hygiene products, such as hand sanitizer, disinfectant, paper towels, and soap, available for the crew's use. Some companies are waiving their cancellation and rescheduling fees if you need to change plans due to an illness or COVID-19 issue.
As you're moving and thinking about your own health and safety, remember that moving companies are also working to keep everyone safe while their businesses still operate. Many have adjusted with new protocols for interacting with clients, including staggering in-house schedules and providing necessary supplies for the protection of employees. Moving is always annoying, but if you are patient, cautious, and empathetic, you can move smoothly and safely, even during this pandemic.