Local Brands Bring New (Delectable) Definitions to Cajun and Creole Cuisine
Much like the trinity mix that is the strong foundation of countless Cajun and Creole cuisine, classic dishes of these cuisines aren't going anywhere. The inspiration they spawn, however, allows for unique takes.
The New Orleans culinary scene doesn't live just within restaurants and bars. The local products on grocery shelves and in shops have their own incredible impact. Luckily, this compilation of products are ones who have not ignored the history of the cuisine of the city, but incorporated it and found ways to give Cajun and Creole cuisine new meanings. These tasty local goods can be incorporated into your crawfish boils or Easter gatherings/traditions this year, and their versatility means they bring excitement to a plain old day.
Mam Papaul's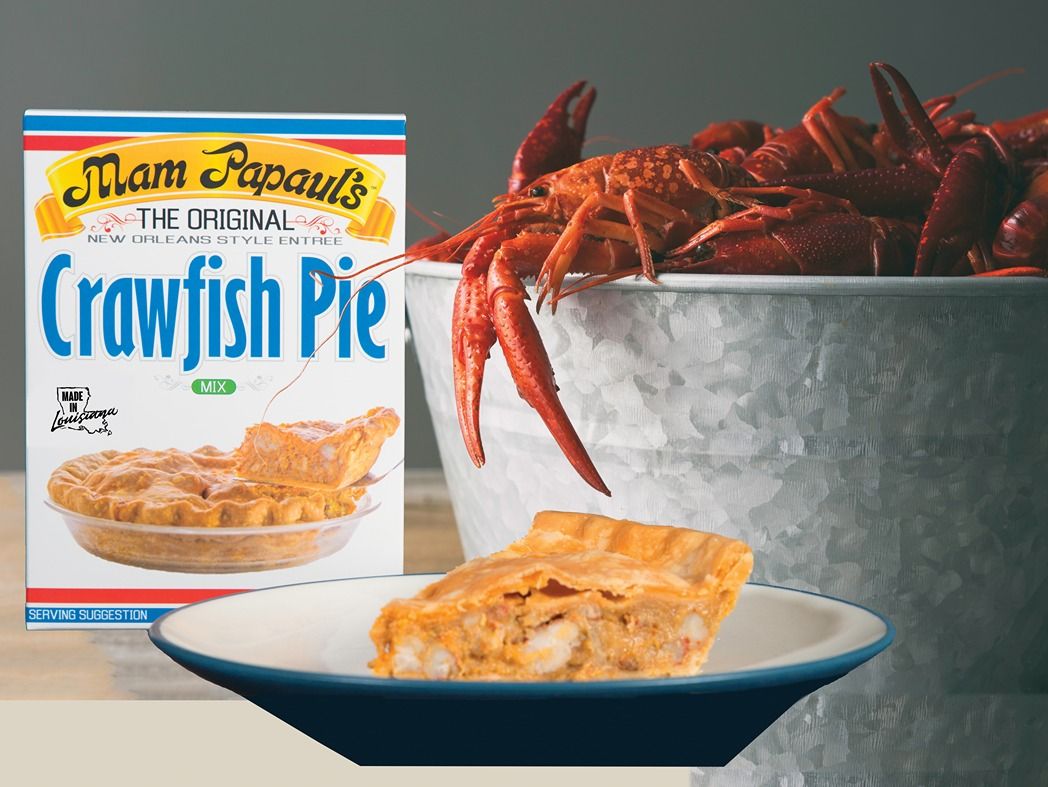 As the originators of "gumbo in a box," Mam Papaul's has helped to bring the flavors of Louisiana into homes for over 50 years. What began as "Cajun Care Packages" by Miss Nancy Wilson, today is a company bringing all the classic flavors, along with new renditions and creations. Current owner, Steven Marque describes that while their products like the entree mixes capture flavors, they are not overpowering. The brand encourages cooks to make it their own, and Marque explains that in the city, "the inspiration is right in front of you, just open your eyes." Using their knowledge and experiences, they have also developed a line of seasoning blends with nods to the local neighborhoods. Marque says one of his favorites is the Audubon blend, which pairs excellently with cucumber and tomatoes. For this spring, their Crawfish Pie Mix is a must try. Their site also features this mix used as a crawfish pie dip, but other seafood substitutes such as shrimp work well. While Marque jokes that it is the secret everybody has in their kitchen, this is your official sign to proudly boast a true GNO brand as your base of great dishes.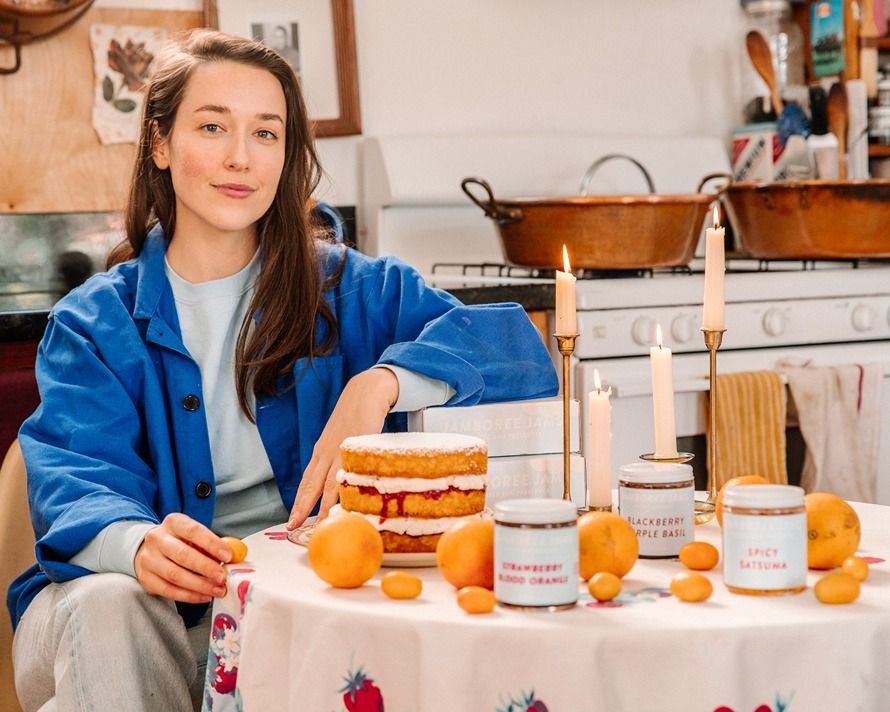 Jamboree Jams
Conjure up the word jam and many may envision a quaint cottage in New England, sitting in the midst of some fall foliage. Founder and owner of Jamboree Jams, Sara Levasseur, is changing such perceptions of the spread in dynamic ways. Levasseur is intentional with the pairings in the jams and marmalades, and uses produce from local farmers. Their Spicy Satsuma has "peppers that lend a spicy contrast to the sweetness of the satsumas." She says, "I think it's worthwhile to have some fun with your flavors and try something out that people maybe haven't tried yet," adding that the complementary component is key, like the heart of countless Cajun and Creole dishes. Levasseur's has recommendations for using jams outside of their typical associations including as a marinade for meat, fish or veggies, on a charcuterie board, even in cocktails, and much more beyond those. These jams can be found at her shop on St. Claude Street.
Faubourg Brewing Co.
Derived from New Orleanians' long use of the term to mean neighborhood, Faubourg Brewing Co. does more than boast the name, including working to connect with the culture and micro communities that have shaped their brand. With more than a century of business under their belts, they aren't just resting on their laurels. The opening of their state-of-the-art brewery in 2019 in New Orleans East was just the start in their efforts towards establishing the culture of craft beer in the city. One part of their mission is ensuring all beers marry well with local cuisine. One refreshing take on that is their Beignet Au Lait, an imperial blonde that is combined with pilsner and Vienna malts, cascade hops, and local cold brew. As they state, it's a tribute to the city's most versatile, anytime treat.
El Guapo Bitters
The artisanal food movement in recent years has also had its helpful impacts on the beverage scene. This means that drinking at home can be elevated, while still accessible and El Guapo Bitters is seeking to make the best elixirs possible. Led by Christa Cotton, the founder of New Orleans Beverage Company, they regularly seek the highest quality ingredients and often source from local farmers. Whether it's a Friday night in or a large hosting event, there are boundless combinations with their bitters, mixers, and syrups. With the arrival of spring, the Crawfish Boil Bitters or Cajun Grenadine would be excellent starting points.
Brass Roots Snacks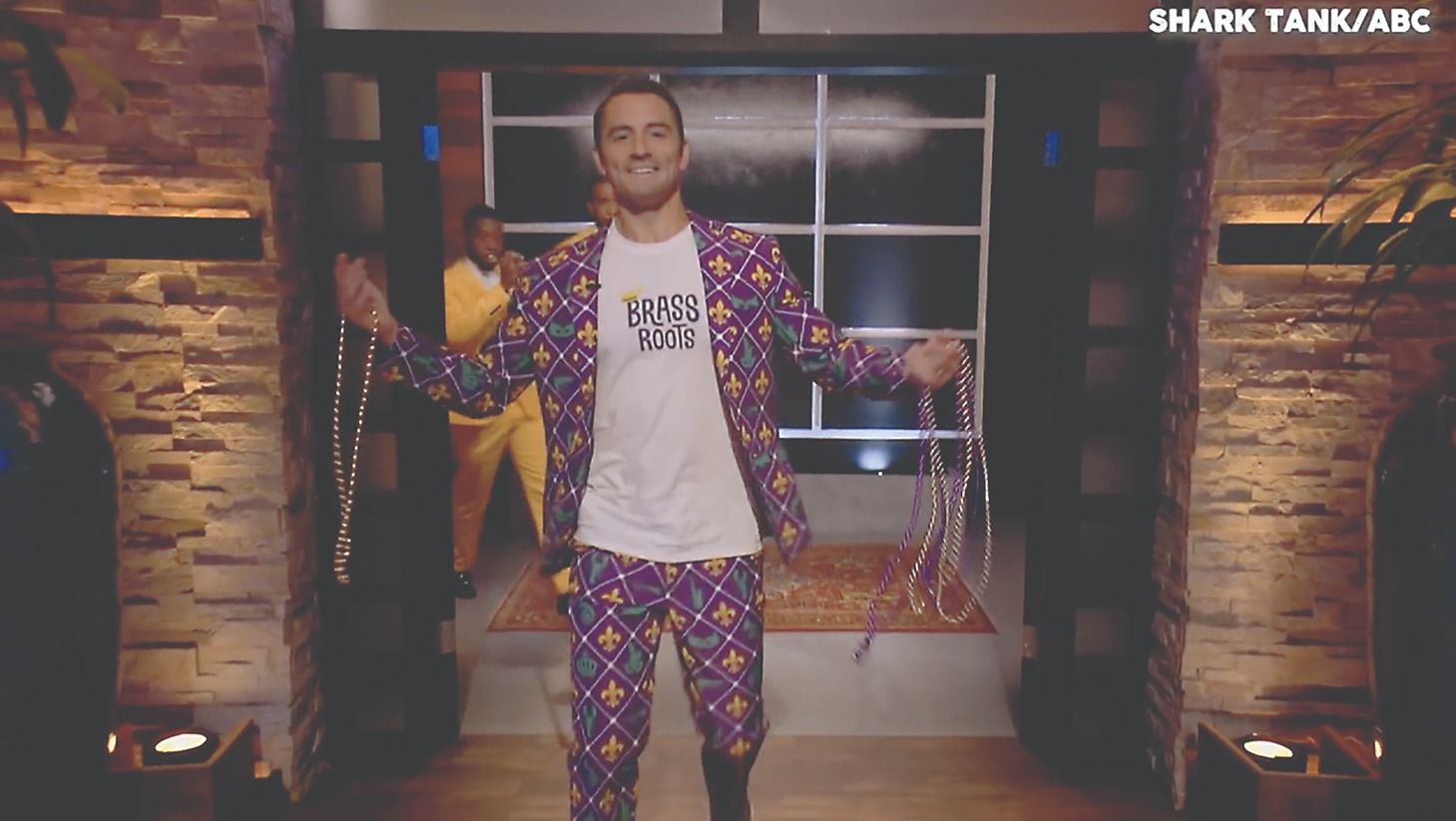 There's nothing wrong with indulgence when it comes to snacking, but many companies of today are proving that one doesn't have to sacrifice flavor and health for good eats. While the New Orleans-based Brass Roots Snacks is able to intertwine these two, they are also introducing a mysterious ingredient to the city, the sacha inchi seed. Hailing from a long line of cultivation in Peru, the seed comes in various flavors, yet their Sweet Heat roasted offering has flavors that are reminiscent of the classic essence seasoning blend. Available outside of the roasted form are butters, crunch puffs, and nutrition bars that are sure to surprise.
Cochon
Those who are of the persuasion that mustard is strictly reserved for hotdogs have not had their eyes opened to the many varieties of this condiment, and, in this case especially, Cochon's Abita Whole Grain mustard. This German-style, whole-grain mustard is a nod to the owner of Cochon, Chef Donald Link's heritage and Louisiana upbringing. The use of Abita Beer balances out the acidity, while the heat and spice make it easy to use in lots of ways. Link's Restaurant Group has recommendations that it goes great with grilled sausage, fried boudin, or on a ham and cheese sandwich. This is a product complimentary to so many dishes.