January 6 is a very important day. Perhaps most notably, it marks the Epiphany, or the day that the famous Three Kings finally arrived in Bethlehem to pay their respects to the Baby Jesus, on the song-worthy 12th day after Christmas (aptly referred to as Twelfth Night). But it's so much more than that, especially this coming year. January 6 also means that you're now a safe social distance of six days apart from 2020. Carnival season has now begun, so you can "legally" eat king cake without risking the curse of bad luck. (Since they can't cancel king cake, indulge in some Mardi Gras fun where you can get it.) And, finally, it's Joan of Arc's 609th birthday.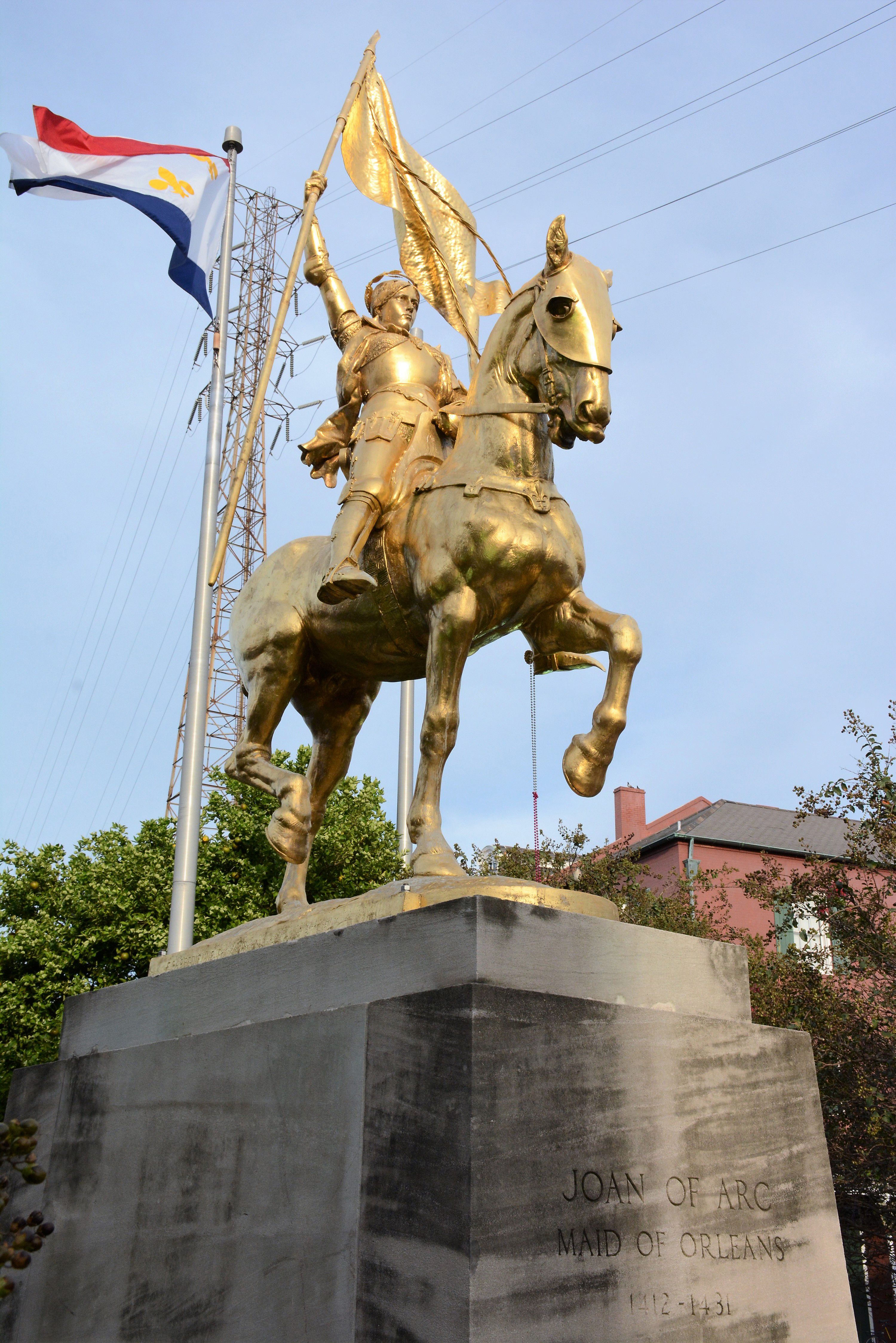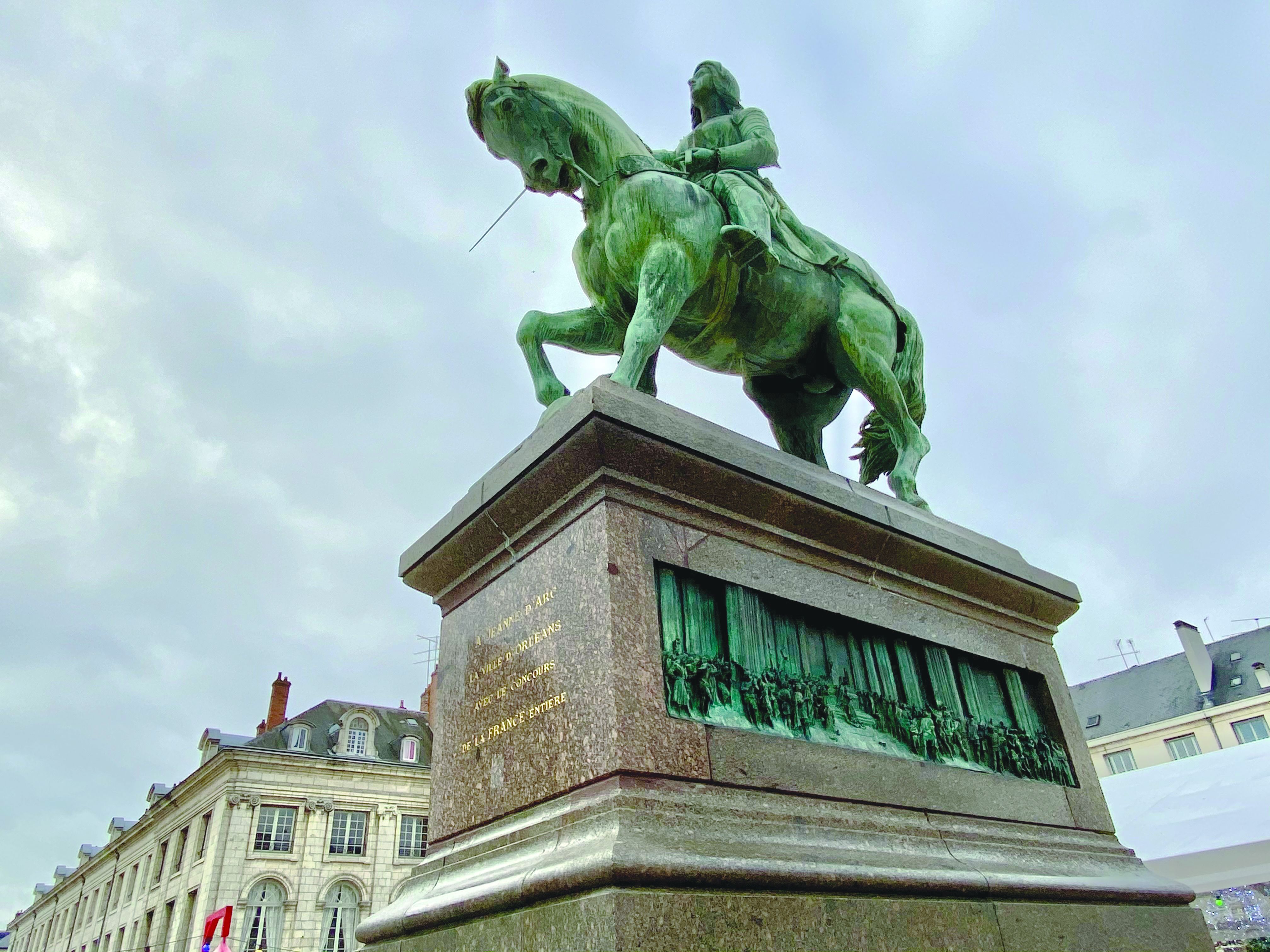 Joan of Arc is probably one of the best-known and most prominent historic figures. She has left behind quite a legacy, having infiltrated the arts and history books, culture and geography everywhere. There are songs and books written about her, movies made about her life, ships named after her, and paintings and statues done in her likeness (including our very own "Joanie on the Pony" statue here in New Orleans). And it's hard to set foot in any French city without some plaza, street, or building bearing her name or some tourist attraction showing off her former haunts. In fact, Joan of Arc has been canonized and sainted, and the Catholic Church declared her to be divine. Napoleon made her an official symbol of France, and she is now one of their patron saints and has her own national holiday. Joan has got to be one of the most widely recognized things to come out of France, next to champagne and Chanel.
But who is this legendary figure, and why do we still remember and celebrate her nearly six centuries after she died?
Joan of Arc was born in the northeast of France in 1412, in the midst of the Hundred Years' War between France and England. At the age of just 13, Joan was out in her garden one day, when she claimed that several divine saints appeared to her in a vision and told her to rescue France from the English invaders, drive them out of the country, and bring the future king of France, Charles VII, to the city of Reims to be crowned. Allegedly, the saints were so beautiful, and Joan was so moved by them, that she cried.
Encouraged by this celestial nudging, Joan did what most people do whenever the apparition of a saint calls in a favor: She did precisely what they asked. Joan led France into battle some 13 times and helped capture at least 30 cities. When she was only 17, she chopped off most of her hair, dressed up in male solider garb, and, disguised as a man, led the French army to the city of Orléans. There, despite being injured several times, she succeeded in helping defeat the English troops in May of 1429. She was declared a hero by the French and has been referred to as the Maid of Orléans ever since.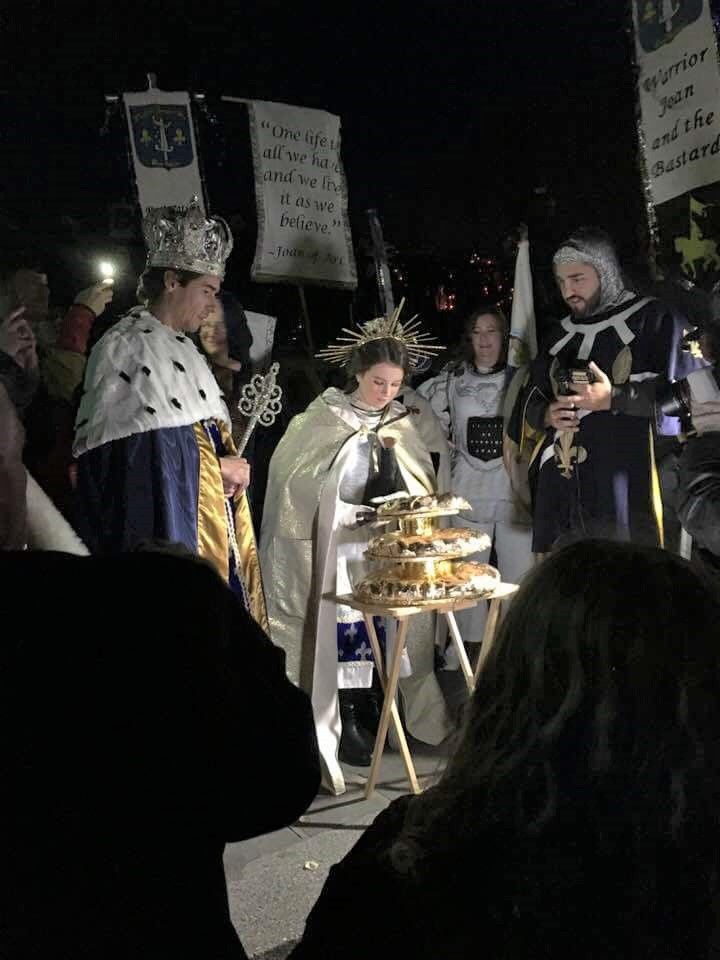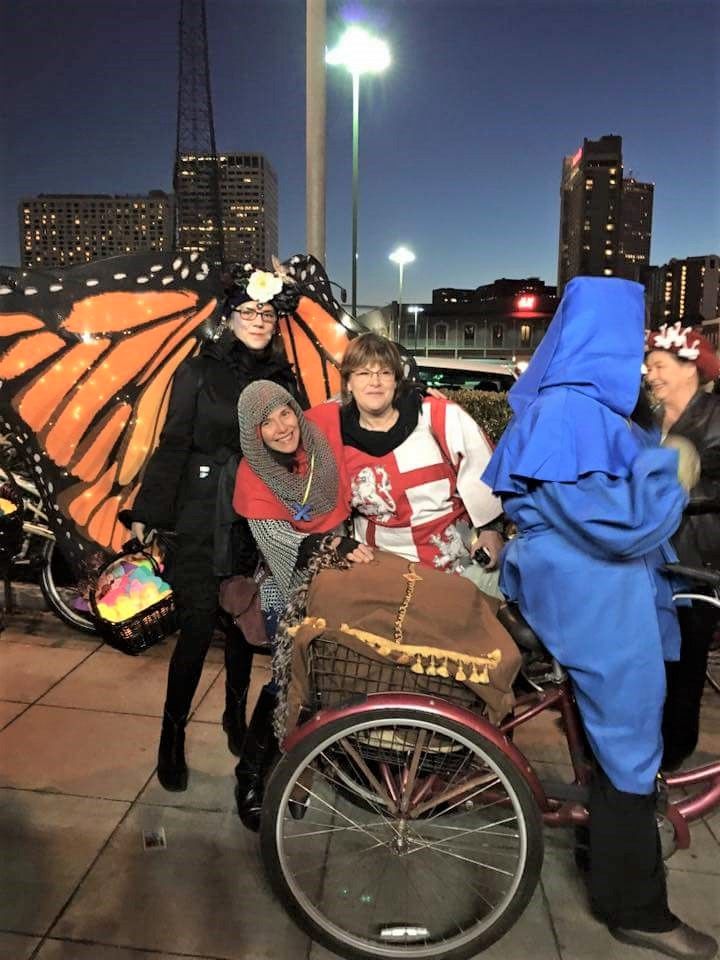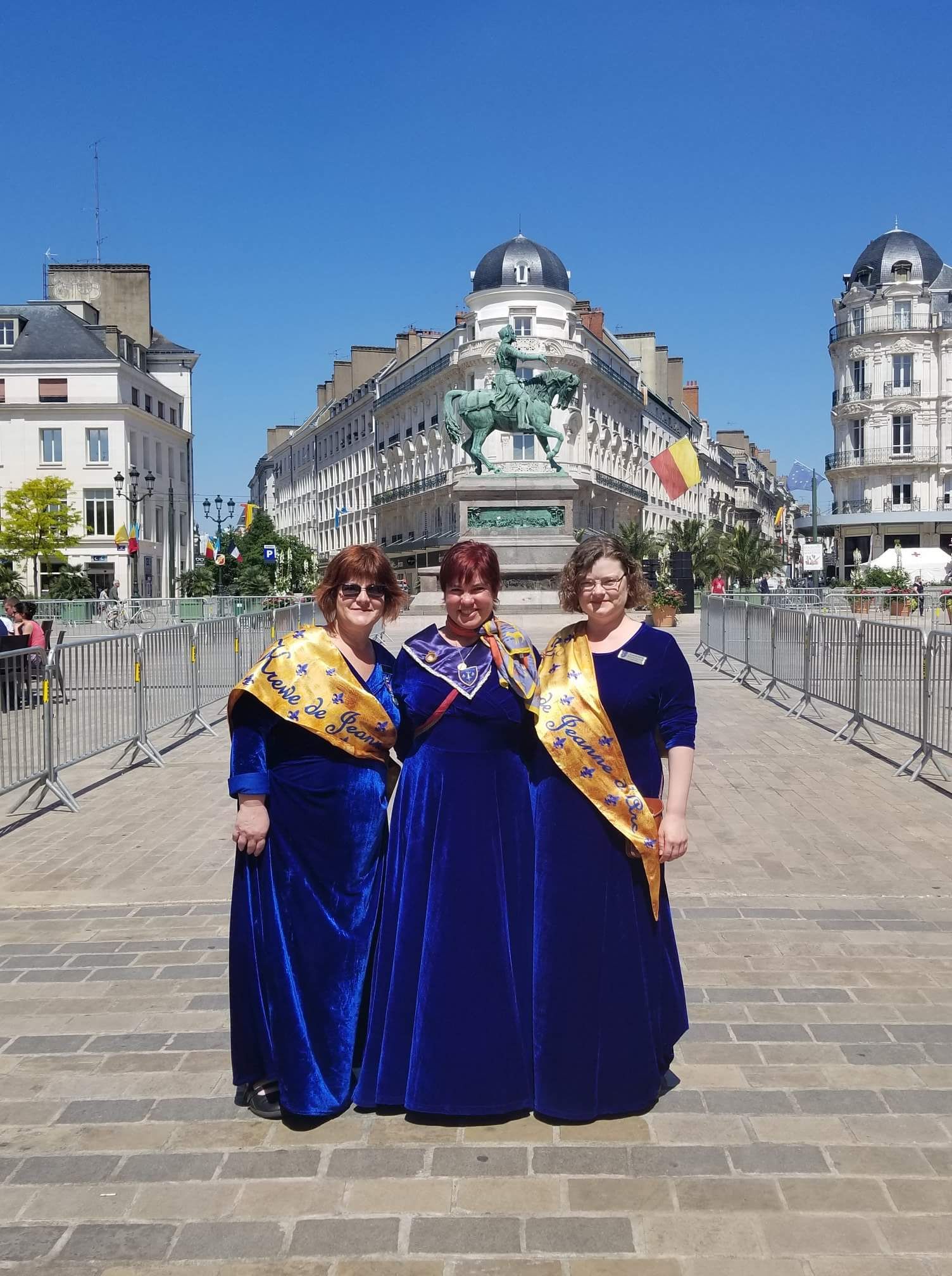 However, just a year later, under pressure from the English, French church officials brought Joan of Arc up on as many as 70 charges of wrongdoing. Due to her insistence on her divine visions and guidance and her manly military disguise, she was ultimately charged as a heretic cross-dressing witch and found guilty. On May 30, 1431, approximately 10,000 people stood by as the 19-year-old Joan was burned alive in the marketplace in Rouen, in Normandy. One story says that her heart refused to burn.
Sadly, despite her efforts and sacrifice, the Hundred Years' War between France and England raged on for another 22 years after Joan was no longer around to help. In 1456, both King Charles VII, whom she had helped bring to the throne, and the pope demanded that Joan of Arc's accusations and trial be reexamined. In the end, all charges were reversed and dismissed, and Joan was found not only guilt-free, but virtuous, pure, and holy. She was labeled a martyr.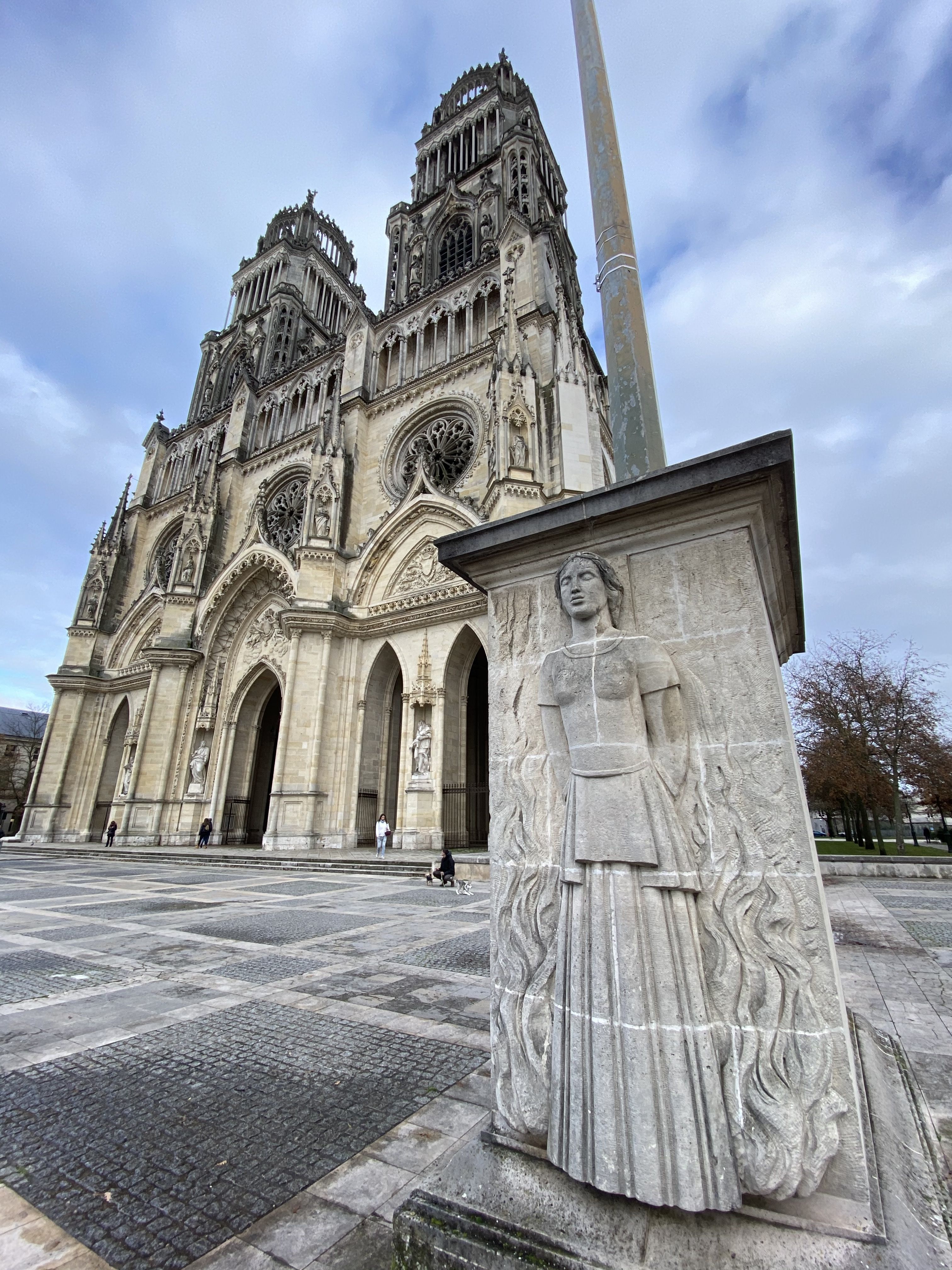 There are many reasons Joan is still held in such high regard, including her piety, bravery, and strength. She was uneducated, illiterate, young, and female, and yet she overcame all obstacles to do something monumental, unforgettable, and seemingly beyond her means. For these reasons, many consider her to be a role model.
"She was a young woman who changed the course of history," explained Antoinette de Alteriis, co-captain of the Krewe de Jeanne d'Arc here in New Orleans. "We all want to be the superheroes of our communities, our world, to create good—she did that. And, like most superheroes, she came to a tragic end. Truthfully, most fiction writers would kill for a meaty storyline as good as her real life."
The Krewe de Jeanne d'Arc is just one example of a group who regularly honors Joan of Arc and her accomplishments. Founded in 2008 by Amy Kirk Duvoisin—who was officially knighted by the French government for her promotion of French culture in New Orleans—the krewe's goal is to "find and offer as many ways possible to celebrate Joan of Arc's story, mystery, power, and appeal." The group puts on a whole range of Joanie-inspired events and activities, including an art contest, book club, film festival, workshops, monthly socials, and an annual academic conference. But the Krewe de Jeanne d'Arc is primarily known for its annual Joan of Arc parade held on Joan's birthday every January 6. This parade has become an ever-increasingly large and elaborate event, complete with king cake and coronations, which celebrates not only Joan of Arc and her legacy and statue, but Carnival season, Mardi Gras parading, and the city's French origins.
"We parade through the streets of the French Quarter where Joan's statue lives, to honor her and the golden statue, the French Quarter itself, and all things French in New Orleans," said Duvoisin. "Our parade honors the fact that Joan's birthday falls on Twelfth Night, so it's a celebration of her life as well as our city's eclectic, artistic parading culture—and French heritage."
The famous "Joanie on the Pony" statue, which stands in all its gilded splendor near the French Market on Decatur Street, serves as a centerpiece of both the parade and the city's Frenchness. "I would not have founded a parade about her if it weren't for that statue, which is beloved by so many locals, some of whom didn't know anything about Joan until the parade came along to tell her story," Duvoisin explained.
A gift from France in 1972 meant to honor our connection to the French "motherland," the Joanie statue is a twin to another one located in Paris, and very similar to one in Joan's own beloved Orléans (after being damaged in WWII, the Orléans statue was repaired with money donated by the people of New Orleans).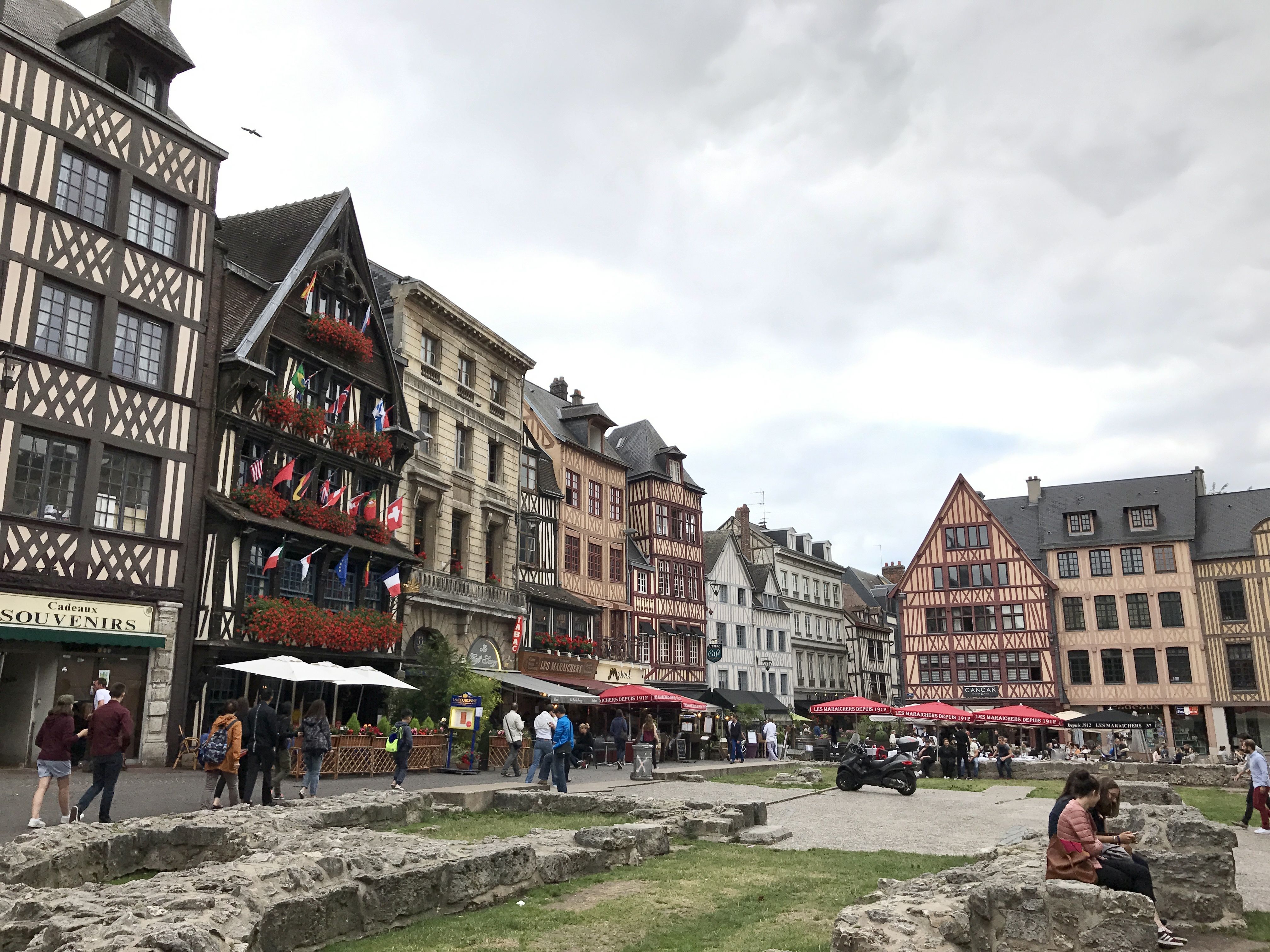 "It's amazing to know that art connects us in a way that politics cannot," said de Alteriis.
Besides sharing a Joan of Arc statue and a name (both city's names are related to King Philippe II, the Duc d'Orléans), Orléans and New Orleans are also connected by an official agreement. On Joan's birthday in 2018, the year of our tricentennial, we became sister cities. The Krewe de Jeanne d'Arc has since been invited to Orléans to join them in their own parade, which has been taking place there for almost 600 years now—a fact that influenced Duvoisin's decision to start the parade locally.
Today, both Orleans cities, the old and the new, continue celebrating a shared history and the common denominator we have in our love for Joan of Arc.
"Joan of Arc means so many things to so many people around the world," Duvoisin said. "This is our own unique tribute to her. I think she'd be shocked and delighted—and confused, in hopefully a good way—to see that 600 years after her birth, we continue to celebrate her birthday this way."
Due to COVID restrictions, the annual Joan of Arc parade will not be taking place on January 6, 2021. However, the Krewe de Jeanne d'Arc still intends to honor her on her birthday through other, safe means, still being developed as of press time.