August 1-3
Empire South Pass Tarpon Rodeo
Port Sulphur, LA
https://www.facebook.com/pg/EmpireSouthPass/about/?ref=page_internal
Come out for the Empire South Pass Tarpon Rodeo for three fun-filled days of fishing and entertainment. Locals will be competing for various fishing awards. There will also be live performances from the Empire Blues Bros on Friday and the Big River Band on Saturday.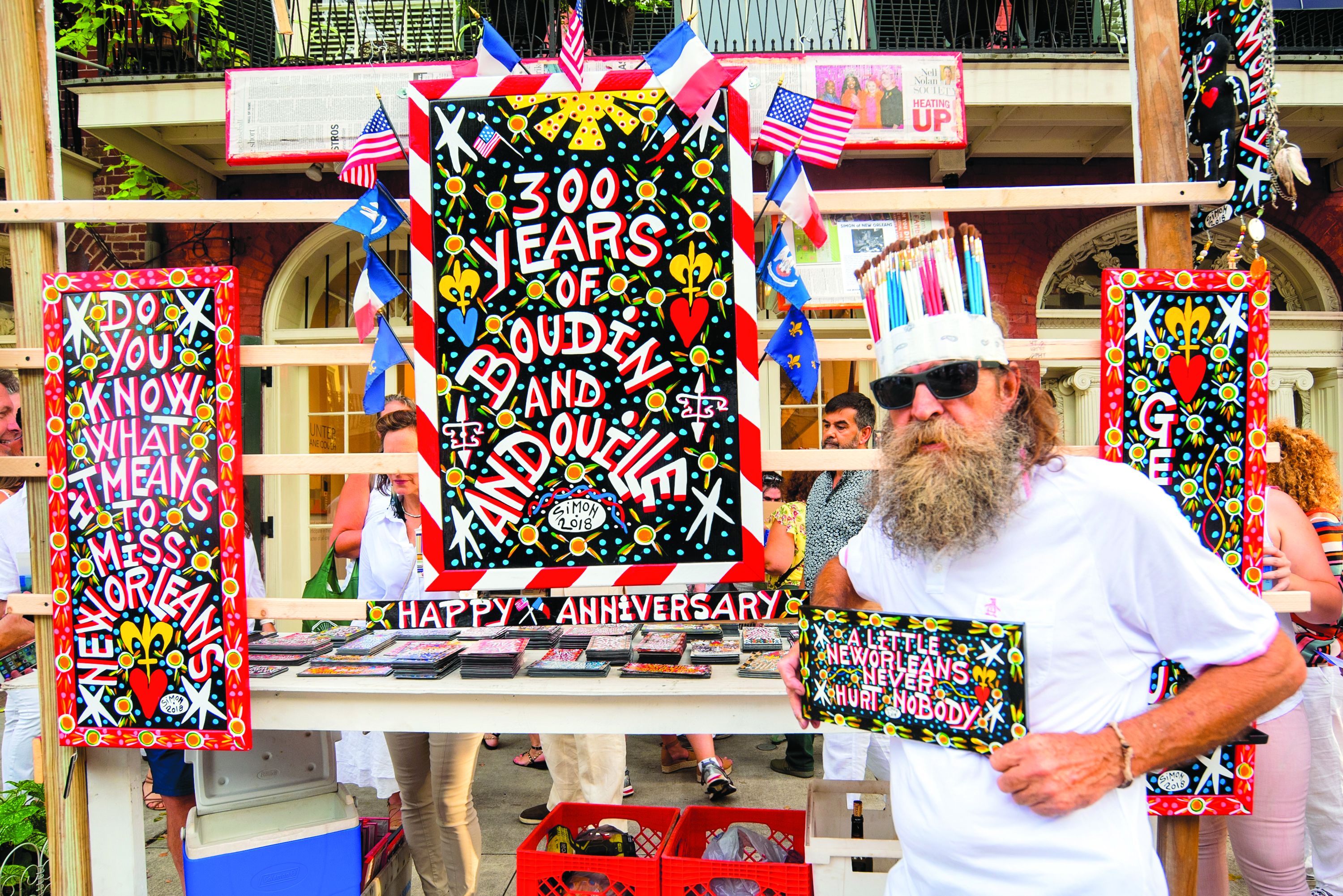 August 3
Hancock Whitney White Linen Night
Julia Street, New Orleans, LA
https://www.neworleans.com/event/hancock-whitney-white-linen-night/3304/
Celebrate an evening of art at the annual Hancock Whitney White Linen Night. This festival is hosted throughout the Art/Warehouse District and focuses on the ever-growing art scene in New Orleans. There will be over 20 art galleries, live music, art installations and even a block party on Julia Street. Guests are encouraged to wear white clothing all night long.
August 2-4
Satchmo SummerFest
French Quarter
https://www.neworleans.com/event/satchmo-summerfest/3303/
Enjoy a weekend full of music celebrating the life of Louis "Satchmo" Armstrong at the annual Satchmo SummerFest at the New Orleans Jazz Museum. This years festival will include three stages filled with live music from musicians including Kermit Ruffins and the Barbeque Swingers, Corey Henry and the Treme Funktet, Big 6 Brass Band and many more.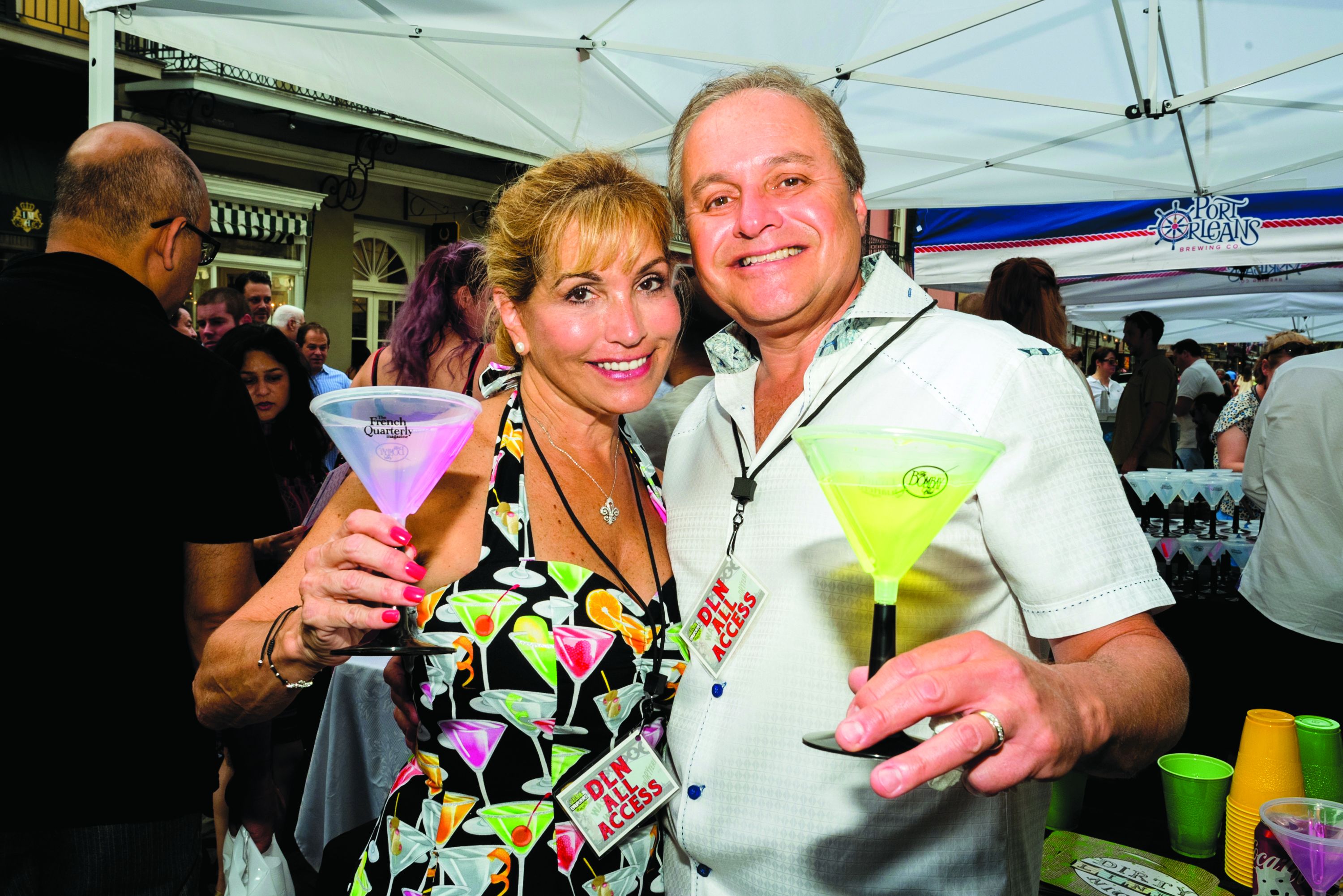 August 10
Dirty Linen Night
1000 Block of Royal Street
https://dirtylinen.org/
Follow up last weekend's White Linen Night with the satirical Dirty Linen Night on Royal Street. Dirty Linen Night is another evening of art fun with over 30 participating galleries including Vintage 329, Antieau Gallery and Scene by Rhys. Attendees are encouraged to wear their dirty linen from the weekend before and hit the town to experience local art.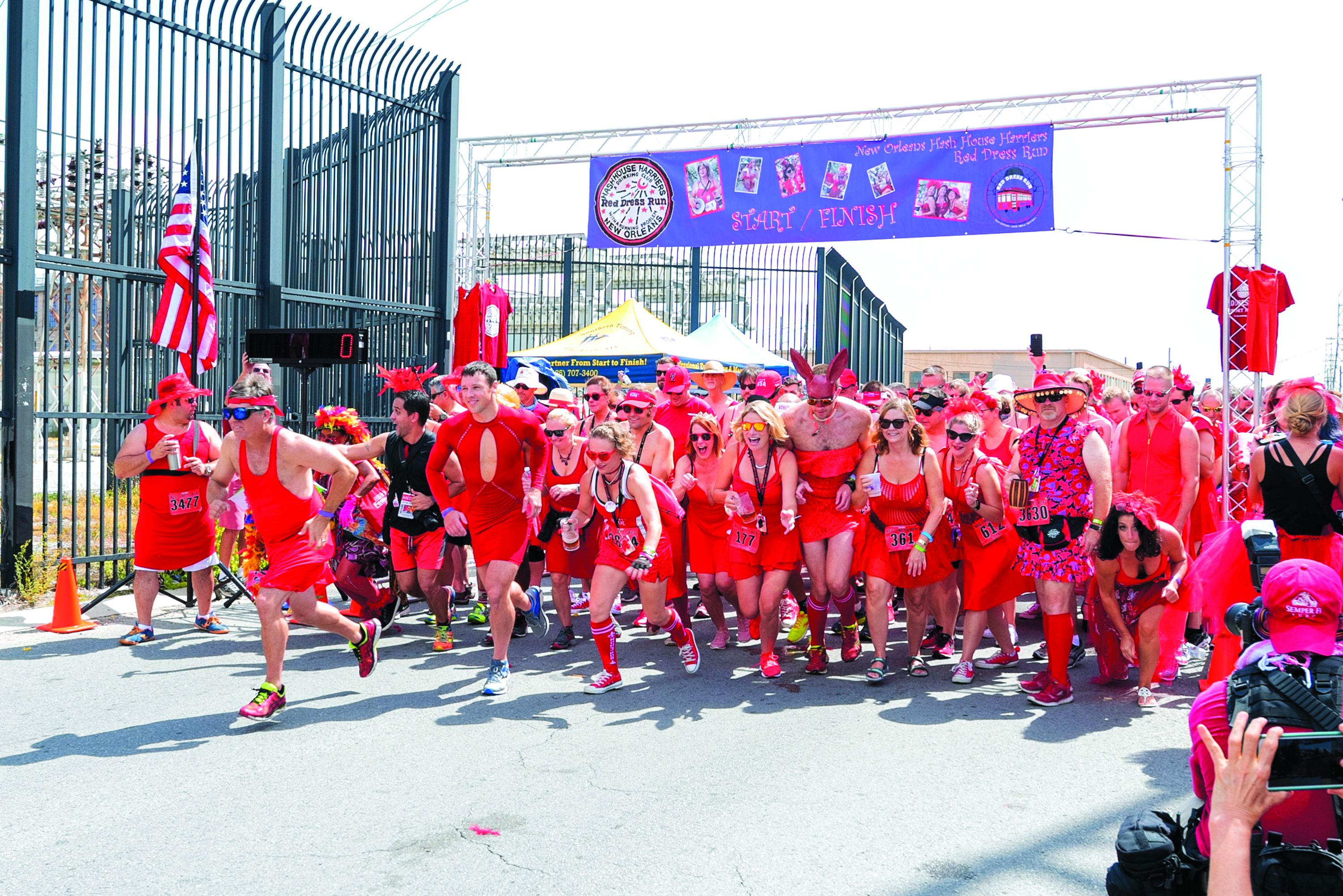 August 10
Red Dress Run
Crescent Park
http://www.noh3.com/
One of New Orleans' signature traditions, the Red Dress Run is the perfect care-free run. Put on your red dress and take part in a 2 mile run through the French Quarter with a drink in your hand. The run will begin at 11:30am and the entire Red Dress Run will support charity. Get that Red Dress on and hit the French Quarter!
August 16-17
"Le Cajun" CFMA Festival & Awards
Lafayette, LA
https://www.facebook.com/pg/cfma.lecajun/about/?ref=page_internal
The Le Cajun Festival and Awards is the annual event hosted by the Cajun French Music Association in Lafayette. This Grammy-style event recognizes and awards Cajun musicians from around the world with categories such as Band of the Year, Best Accordionist, Best Fiddler and many more. "Le Cajun" will be followed by a two-day music festival with award-winning musicians performing.
August 15-18
Delcambre Shrimp Festival
Delcambre, LA
http://www.shrimpfestival.net/
Delcambre is home to one of the area's most productive shrimp fleets and what better way to celebrate this tradition that with the Delcambre Shrimp Festival. The festival will provide shrimp cooked every way imaginable as well as other events like a shrimp cook-off, pageants, fais-do-do's, carnival rides and a blessing of the shrimp fleet.
August 31
Original Southwest Louisiana Zydeco Festival
Opelousas, LA
https://zydeco.org/
The oldest Zydeco festival returns for its 37th year in Opelousas, Louisiana over Labor Day weekend. The Zydeco festival will pay tribute to the best zydeco performers around with live performances from "Geno Delafose & French Rockin' Boogie"; Lil Nate and Zydeco Big Timers; Boogie, Nathan Williams & Zydeco Cha Cha's Step Rideau and Zydeco Outlaws and many others.
August 30 - September 1
Southern Decadence Celebration
French Quarter
http://www.southerndecadence.net/southern-decadence.htm
Southern Decadence Celebration is the largest gay event in New Orleans and 2019 will be the festival's 48th year. 2018 broke records with over 250,000 people attending and this year looks to be even bigger. There will be festivities going on around the clock so the fun will never stop. This year's festival will include music performances from Tracy Young, Ivan Mariscal and Whitney Day.
August 30 - September 1
Shrimp and Petroleum Festival
Morgan City, LA
https://www.shrimpandpetroleum.org/
Morgan City, shrimp and petroleum go together perfectly. And what better way to celebrate all three than with the Shrimp and Petroleum Festival on Labor Day weekend. The festival will have live music, art galleries, a blessing of the fleet and the chance to even tour an oil rig.