The Friends of Lafitte Greenway are proud to host their annual Greenway Supernova fundraising event this winter from Dec. 8-10, starting at 5 p.m. and ending at 8 p.m. each night. The Lafitte Greenway is a beautiful nature trail located in the heart of New Orleans, extending from Louis Armstrong Park all the way through Bayou St. John. This greenway exists to preserve the natural greenery of the city that is so often missing in many of its residents' daily lives.
A Time to Celebrate and Commemorate
The 2022 Greenway Supernova event is packed with gorgeous outdoor decorations, delicious food, beautiful art, and, of course, live musical performances, all blended together to create the ultimate weekend celebrating New Orleans culture. Some of the talented musical guests that will be performing at the event include Rory Danger & The Danger Dangers, Jason Marsalis, Joe Cabral, and many more. Some artists presenting their work at the light-based, outdoor exhibitions include Jessica Bizer, The Dahm Collective, Zach Pine, Jacob Zeairs. Food vendors such as Bubs Nola, Petite Rouge Coffee Truck, Taco Amigos, Paw Paw's Donuts, and others will be there to provide guests with mouth-watering food and drinks.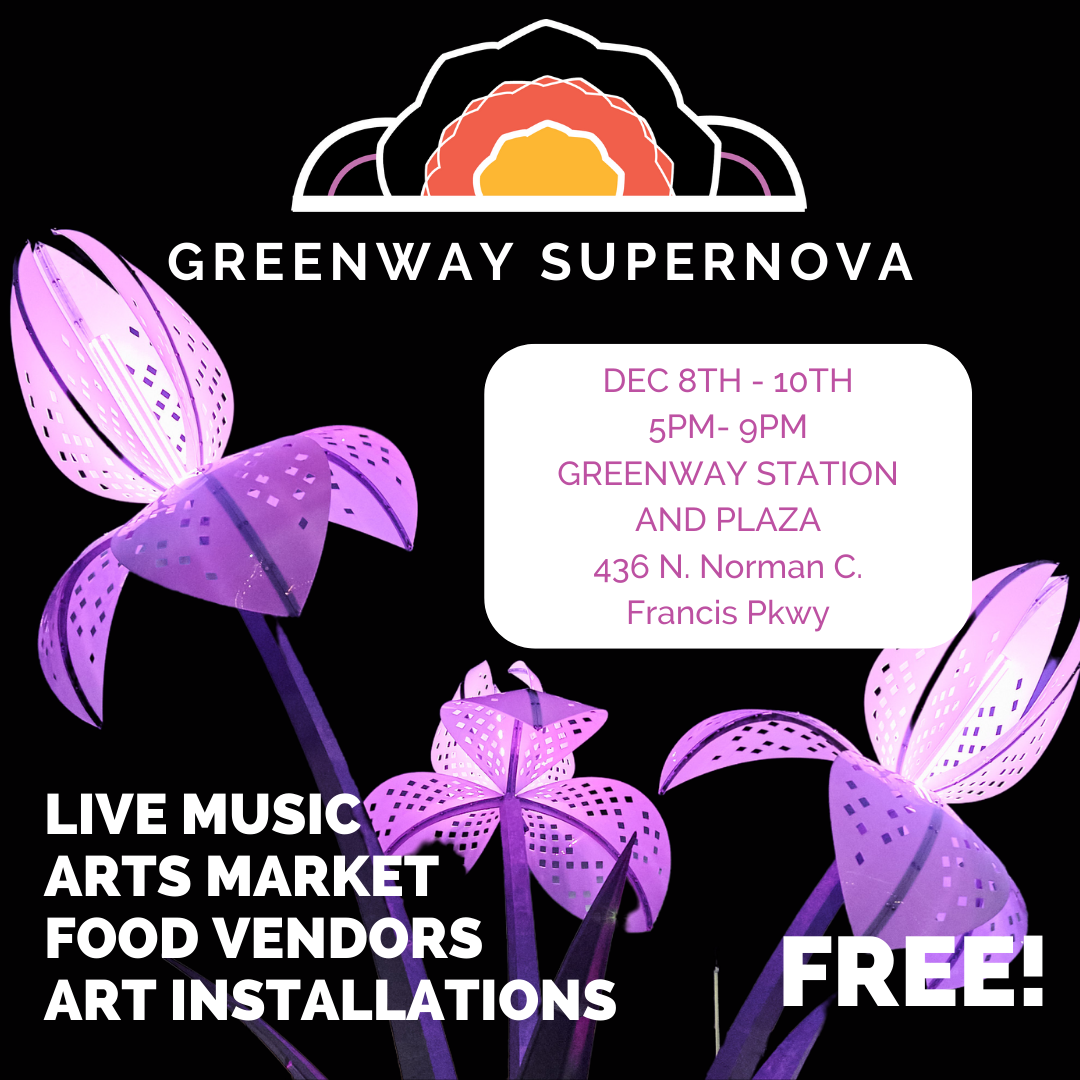 This exciting fundraising event gathers the community together every year to bond over the New Orleans greenery and its beautiful culture, all while raising critical funds to protect and care for the Lafitte Greenway in the upcoming year. Come down to the Lafitte Greenway at 436 N. Norman C. Francis Parkway this December weekend for a chance to experience great art and food, and support an important New Orleans nature reserve.

For more information about the Lafitte Greenway 2002 Greenway Supernova event, visit their website here.