Carnival is celebrated in several places worldwide, but New Orleans has its own special ways of doing things. Mardi Gras means many things to many people. It may not have massive floats and it may not have a star-studded ball, but the Joan of Arc Parade is one of the most interesting parades you can attend. It kicks off the Carnival season every year and celebrates the French teenage peasant girl turned warrior who was tragically executed for heresy and eventually canonized as a saint. It is on January 6, starting at 7:00 p.m The Krewe de Jeanne d'Arc dons Medieval garb, mounts their horses, and praises St. Joan's bravery in the face of immense adversity.
If you're heading out to the otherworldly Joan of Arc Parade this year, these French Quarter favorite restaurants and bars are the best places to imbibe and unwind before the Krewe de Jeanne d'Arc rolls down Decatur and Chartres Streets. The best part is that you can get a cocktail to go when you head out to the route!
Best Restaurants and Bars for Pre-Gaming The Joan of Arc Parade in the French Quarter
1.

Evangeline
329 Decatur St. (504) 373-4852, evangelineneworleans.com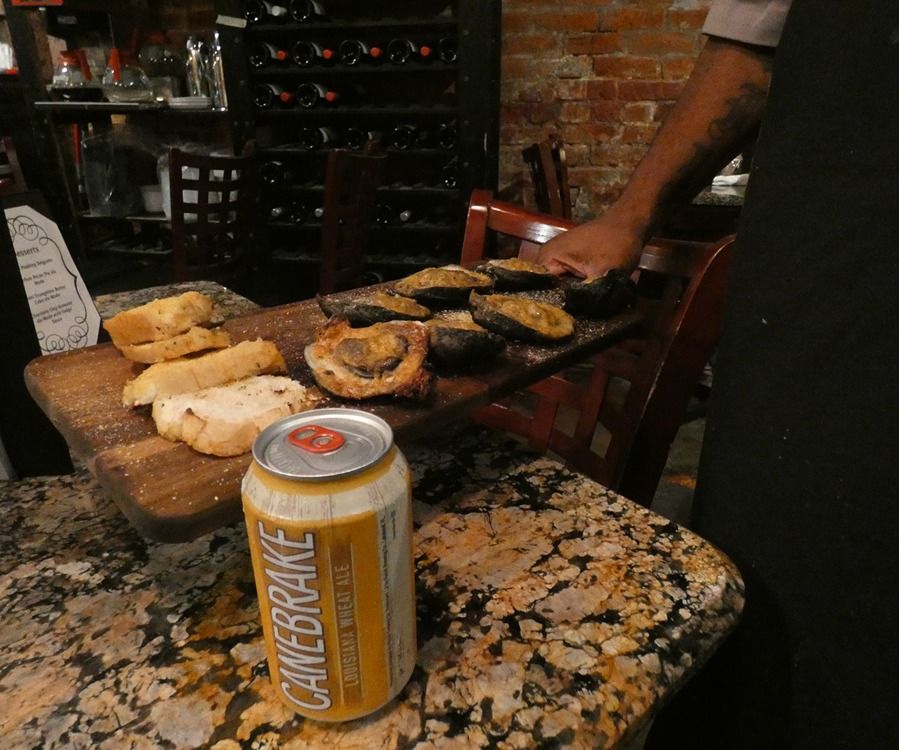 The name Evangeline evokes romantic thoughts of the young Cajun woman in Henry Wadsworth Longfellow's epic poem, and this French Quarter restaurant is lovingly infused with Cajun culture in every corner. The dinner menu will certainly whet your appetite, and you may never make it past ordering several appetizers. The Acadiana Sausage Sampler features three kinds of meats sitting in Creole Mustard. The Fried Alligator is a great introduction to gator for those who have never had it.
You'll want to wash all of that rich, spicy Cajun fare down with a local beer (or two). The line-up is always changing, but you can usually find beers from local breweries such as Abita Brewing Co., NOLA Brewing Co., and Parish Brewing Co. on the menu.
2.

Kingfish
337 Chartres St. (504) 598-5005, kingfishneworleans.com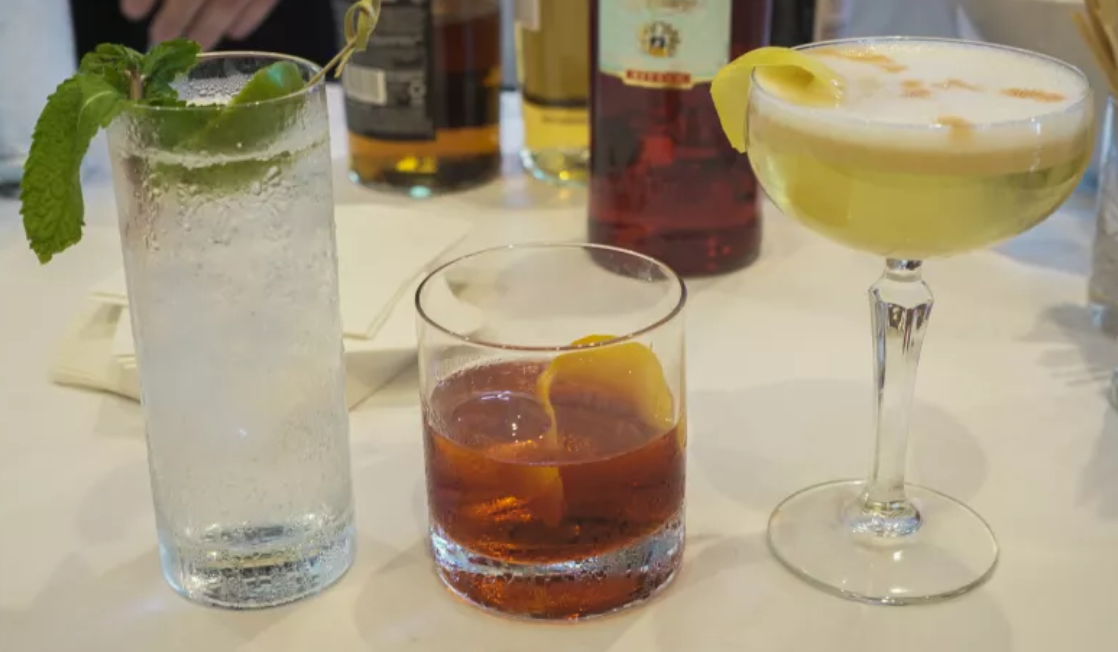 Louisiana is very proud of our former governor Huey P. Long who famously said, "Every man a king!" Huey Long was called the Kingfish due to his benevolence and popularity, and Kingfish in the French Quarter keeps his passionate spirit alive. You can see photos of Huey Long on the walls as you dine and drink like a king.
You will feel full and pampered with the Chicken on Every Plate entrée: crispy fried chicken sits next to a heaping portion of bacon-braised collard greens flavored with fig and pepper jelly. Finish that decadent dinner off with a slice of Bourbon Pecan Pie made with real Kentucky bourbon.
3.

Napoleon House
500 Chartres St. (504) 524-9752, napoleonhouse.com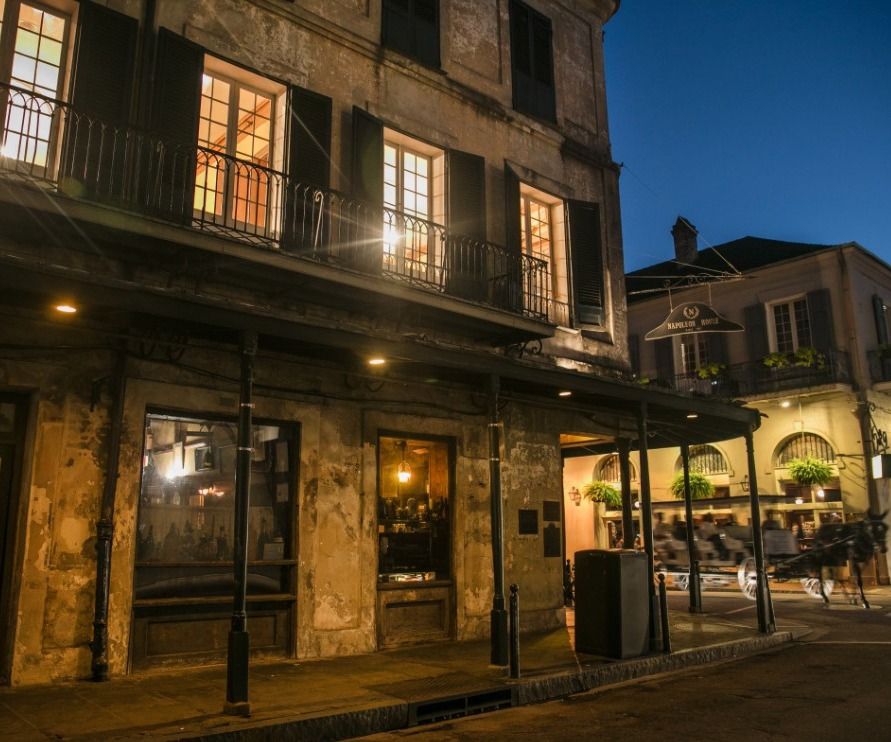 Since you're celebrating New Orleans' patron saint who hailed from France tonight, you should visit Napoleon House for an extra helping of mother land history. The building that currently houses Napoleon House first belonged to the city's first mayor Nicholas Girod. In 1821, Girod offered the house to Napoleon Bonaparte when he was exiled. Napoleon never made it to the house for refuge, but you can complete his trip and have a wonderful meal here surrounded by walls covered in curiosities and antiquities.
The most popular cocktail here is the Pimm's Cup which was born in the 1940s. The southern favorite mixes gin with some refreshing lemonade and a splash of 7Up. The drink is completed with a cucumber garnish.
4.

Doris Metropolitan
620 Chartres St. (504) 267-3500, dorismetropolitan.com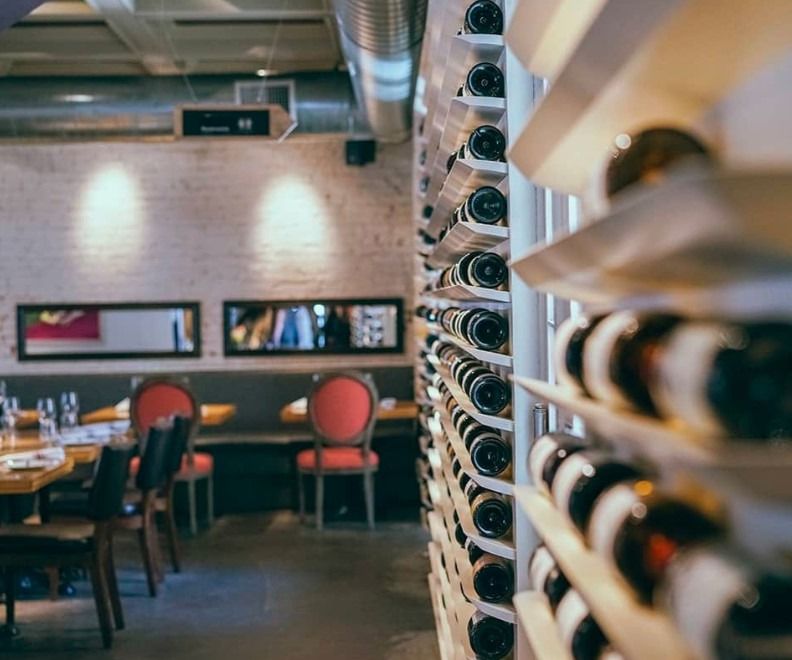 The first thing that you'll notice about Doris Metropolitan is large slabs of meat sitting in a room that faces the street. Doris Metropolitan is a meat-centric restaurant inspired by an Israeli butcher shop called Doris. The Meat section of the menu features cuts including Bone-In New York Strip, Classified Cut, and a 34 oz Porterhouse for Two. You can also select a Japanese Wagyu Tenderloin or Strip with an A-5 Score.
If you want something a little bit lighter for dinner, there is a large selection of appetizers that can make up a great meal. Try the Artichoke Flower Salad together with some Tuna Tartare or the Artisanal Cheese Plate. I also suggest getting a side of the amazing Truffle French Fries.
5.

Muriel's
801 Chartres St. (504) 568-1885, muriels.com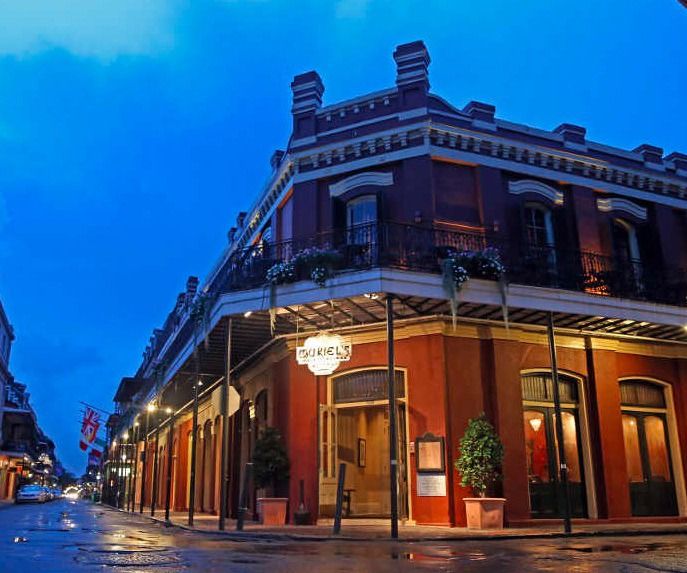 Overlooking beautiful Jackson Square, you can wine and dine with the dead at Muriel's. Don't worry, though. The resident ghosts seem to add more fun to the atmosphere than fear. You can learn more about the ghosts on Muriel's website in the Our Ghost section! Be sure to take a lot of photos during dinner because one of them may give you a great photobomb.
Beyond the spirits, the bar has plenty of worldly spirits that you can enjoy. Muriel's has all of the classic New Orleans-born cocktails and signature cocktails like Muriel's Mystic Margarita and the Fleur de Lis. Don't forget to grab dinner here too before you hit the parade.
6.

Harry's Corner
900 Chartres St. (504) 524-1107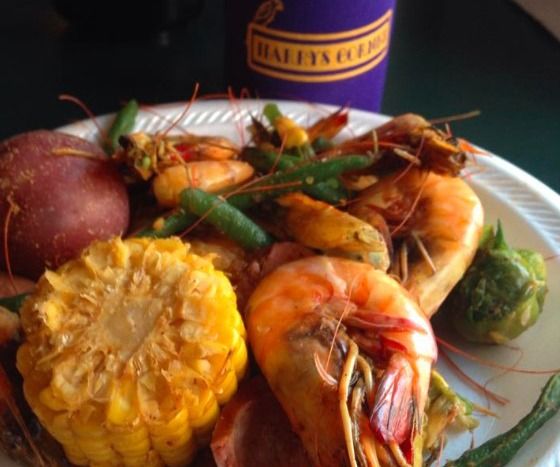 Harry's Corner is a place for locals and has been for several decades. The simple, friendly bar is made for neighbors to come together and have a talk over a couple of cheap drinks. Visitors are welcome to stop by too, but this is not a fancy place to see and be seen. Harry's Corner does not serve food, but they may put on a pot of red beans once in a while.
During the Mardi Gras season, Harry's Corner is a regular stop for haphazard walking crews and misfits. The little corner bar gets so crowded that it can be hard to get a drink. But you know that just meandering in the festive crowd is so fun that you don't want to go anywhere else.
7.

Coop's Place
1109 Decatur St. (504) 525-9053, coopsplace.net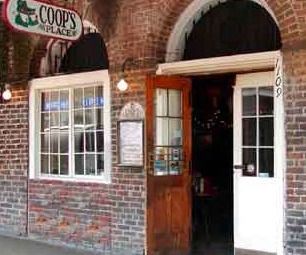 Located in what the locals call "Lower D," Coop's Place seems to be perpetually packed with people who are very hungry. The fast-paced Cajun and Creole restaurant is not meant for the faint of heart. It's boisterous, it's colorful, and it's fully New Orleanian. Though the portions are rather large, you are meant to eat pretty quickly so that you can bar hop to all of the places nearby on lower Decatur Street.
If you're not really sure what to get, the Coop's Taste Plate is perfect for you. The plate includes a cup of seafood gumbo with Cajun Fried Chicken, Shrimp Creole, Red Beans and Rice, and Rabbit and Sausage Gumbo. It's basically the best of Coop's in one meal and for a great price.


8.

Frank's Restaurant
933 Decatur St. (504) 525-1602, franksnola.com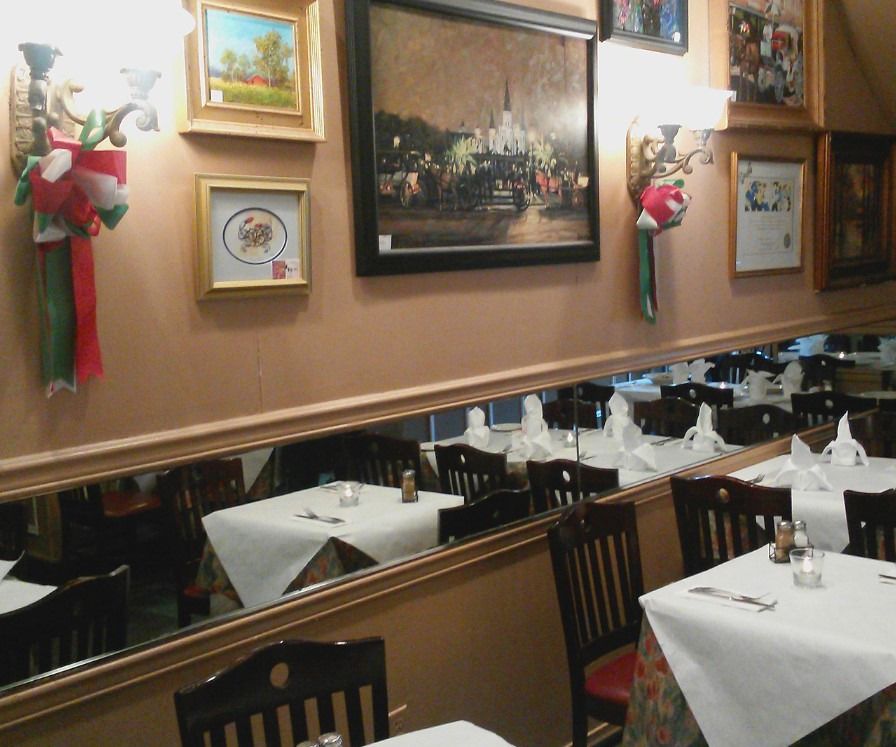 Frank's has been serving up Italian fare with a New Orleans twist for over 50 years, and it shows no signs of stopping now. There's a reason that the deli-turned-restaurant has been in business for so long: people can't get enough of this great food that they enjoy while overlooking the French Quarter from the balcony. It's the perfect spot to watch the parades that go down Decatur if you can get a seat.
The huge menu has favorites like down-home Pasta and Meatballs or Italian Sausage and Frankie's World-Famous PoBoys and Sandwiches. The Muffuletta is one of the most coveted in the city. You can get a half or a whole sandwich that is stacked with ham, Genoa salami, Swiss and Italian olive salad on Italian bread.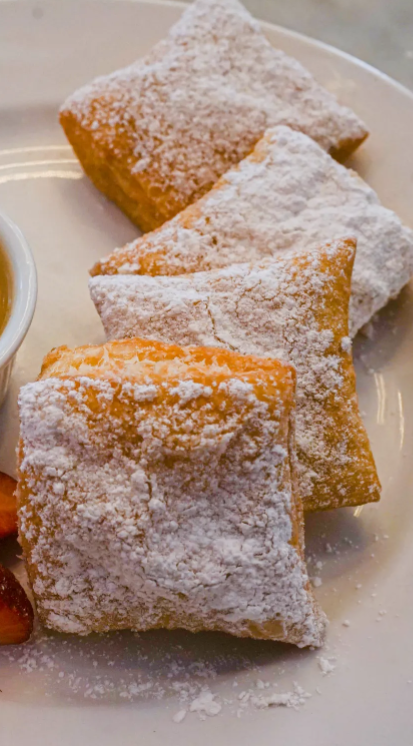 9.
Café Du Monde
800 Decatur St. (504) 587-0833, cafedumonde.com
Be prepared to have a long wait if you want to get a delicious beignet from Café Du Monde in the French Quarter. In recent years, visitors have waited in lines that stretch for a block down Decatur Street to get a table here. Though there are beignets available at other restaurants in the area, these are the most sought-after confections, and you'll find that they are indeed worth the wait.
The menu at Café Du Monde is very simple. Your drink options are Café Au Lait (hot, iced, or frozen) or black coffee and how many orders of freshly-fried beignets you want. Remember not to breathe out while taking a bite, especially if you're wearing black clothes.
10.
Landry's Seafood House
620 Decatur St. (504) 581-9825, landrysseafood.com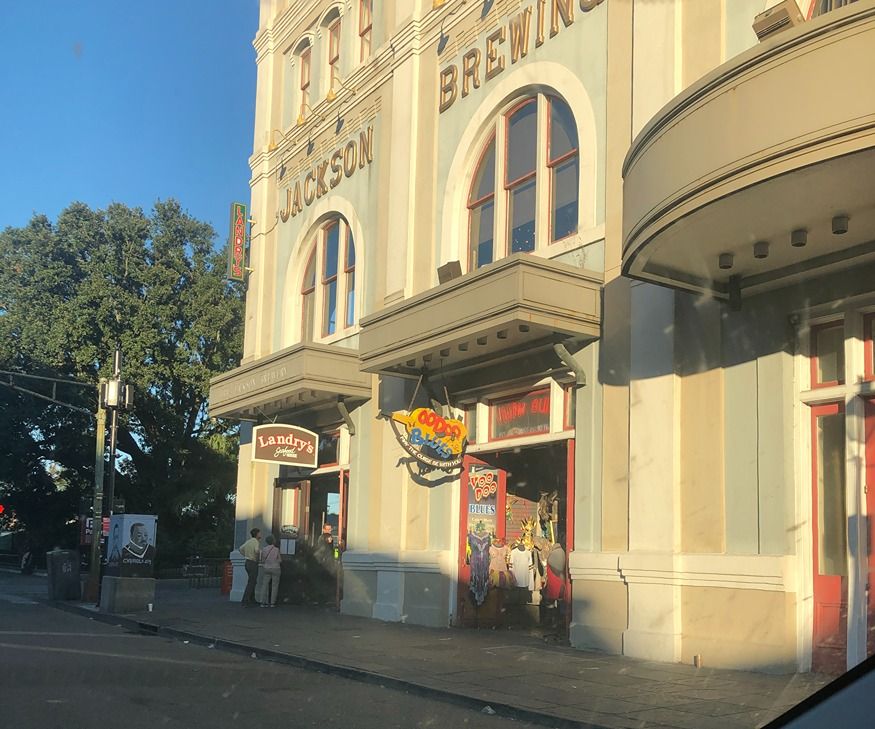 Landry's has several locations throughout the New Orleans metro, but this may be one of the best. The atmosphere is great, the location is perfect, and, of course, the food is always fresh and tasty. Start the meal off with a lovely signature cocktail like a Perfect Patron Margarita or an Old, Yet Fashionable. The move on to food.
There's really something for every palette at Landry's, but the Oysters on the Half Shell often precede the entrees for seafood lovers. You can dine on a New Orleans classic dish like Crawfish Etouffee or something more continental like Cedar Plank Salmon. Don't forget to check out the Catch of the Day part of the menu which changes with whatever gets pulled out of the water like Snapper or Mahi Mahi.
Bonus: Chart Room
You should plan on bringing your own chair to Chart Room because this cash-only bar is a place that gets so full of people on a regular basis that several people sit outside of the bar on the sidewalk in collapsible chairs. It does add to the charm and the neighborhood vibe, but you may be uncomfortable standing up if you can't find a seat inside.
Pre-Parade Eats and Drinks in the French Quarter
These restaurants and bars throughout the French Quarter neighborhood will make you so full of food that you'll need to get out and walk it off along the Joan of Arc Parade route. Make sure to leave at least one of your hands drink-free so that you can catch a handmade trinket from the Krewe de Jeanne d'Arc. These throws are the most treasured loot you can get at a Mardi Gras parade.
In case you didn't know, this is officially the first night of Carnival and you can finally eat King Cake! There will be a King Cake ceremony at the end of the route at Oscar Dunn Park.