TOP PICKS FOR FRIDAY, APRIL 28
Shades of Praise
Gospel Tent | 1:50-2:35 p.m.
A dynamic interracial gospel choir, Shades of Praise has become a beloved fixture in the New Orleans music scene. Gospel fans and newcomers will fall in love with their uplifting performances that blend traditional gospel with contemporary rhythms.
Big Freedia
Festival Stage | 2:00-3:15 p.m.
New Orleans' own Queen Diva, Big Freedia is known and loved for her bounce music. Freedia took the city's bounce music to the world back in 2010 and has been entertaining fans ever since. Come twerk it out with her this Jazz Fest.
Germaine Bazzle
WWOZ Jazz Tent | 2:50-3:50 p.m.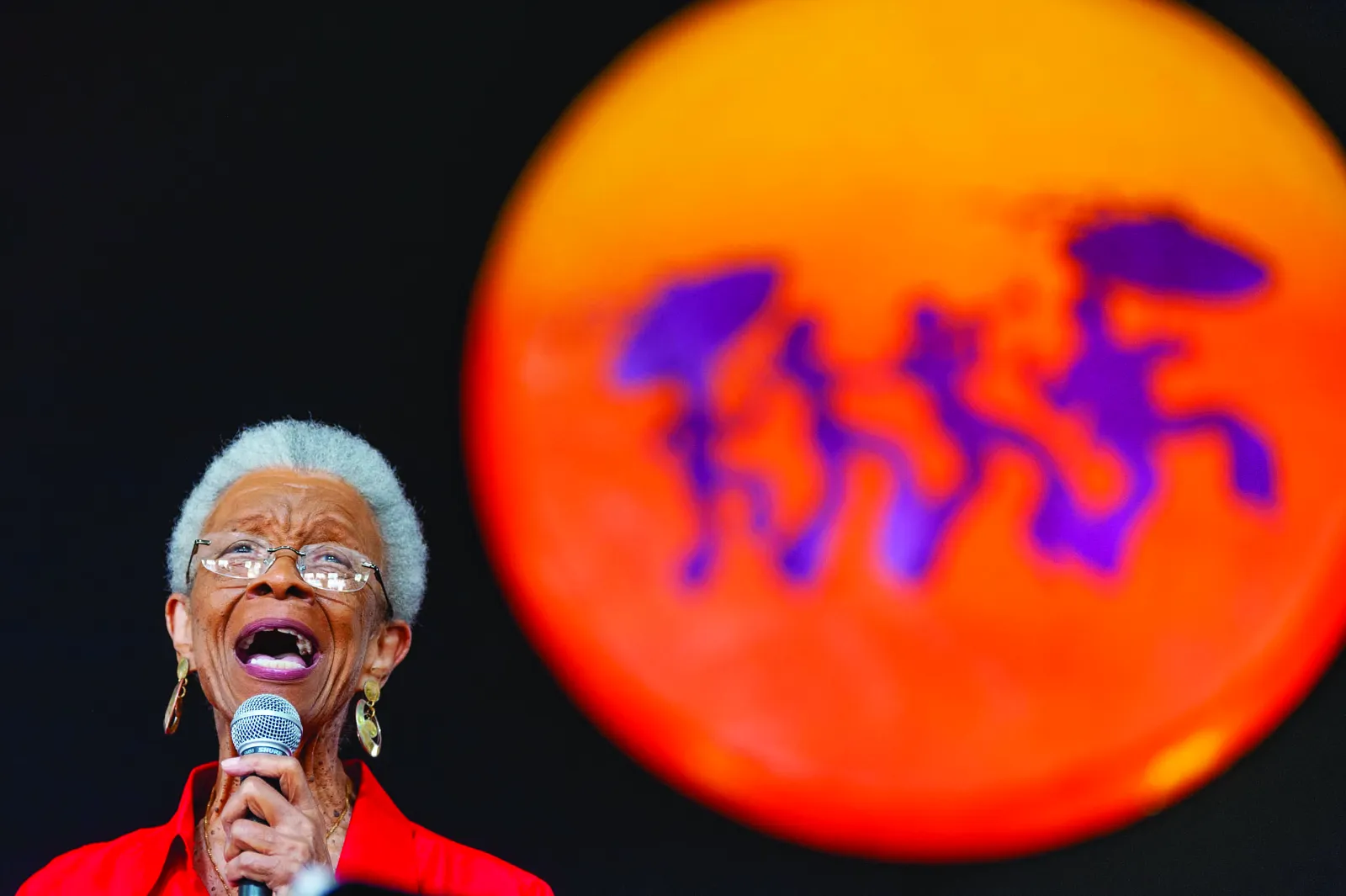 Germaine Bazzle still lights up the stage with her jazz vocals. The grand dame of New Orleans jazz, Bazzle is a legend in this city and beyond. Visit the Jazz Tent to hear her sing the standards like you've never heard before.
Tank and the Bangas
Festival Stage |3:40-4:55 p.m.
Entertaining fans with their combination of funk, soul, and hip hop, Tank and the Bangas are a must-see group. Nominated in the Best New Artist category for the 2020 Grammy Awards, this group is based in New Orleans and puts on a fun show.
Lizzo
Festival Stage | 5:25-7:00 p.m.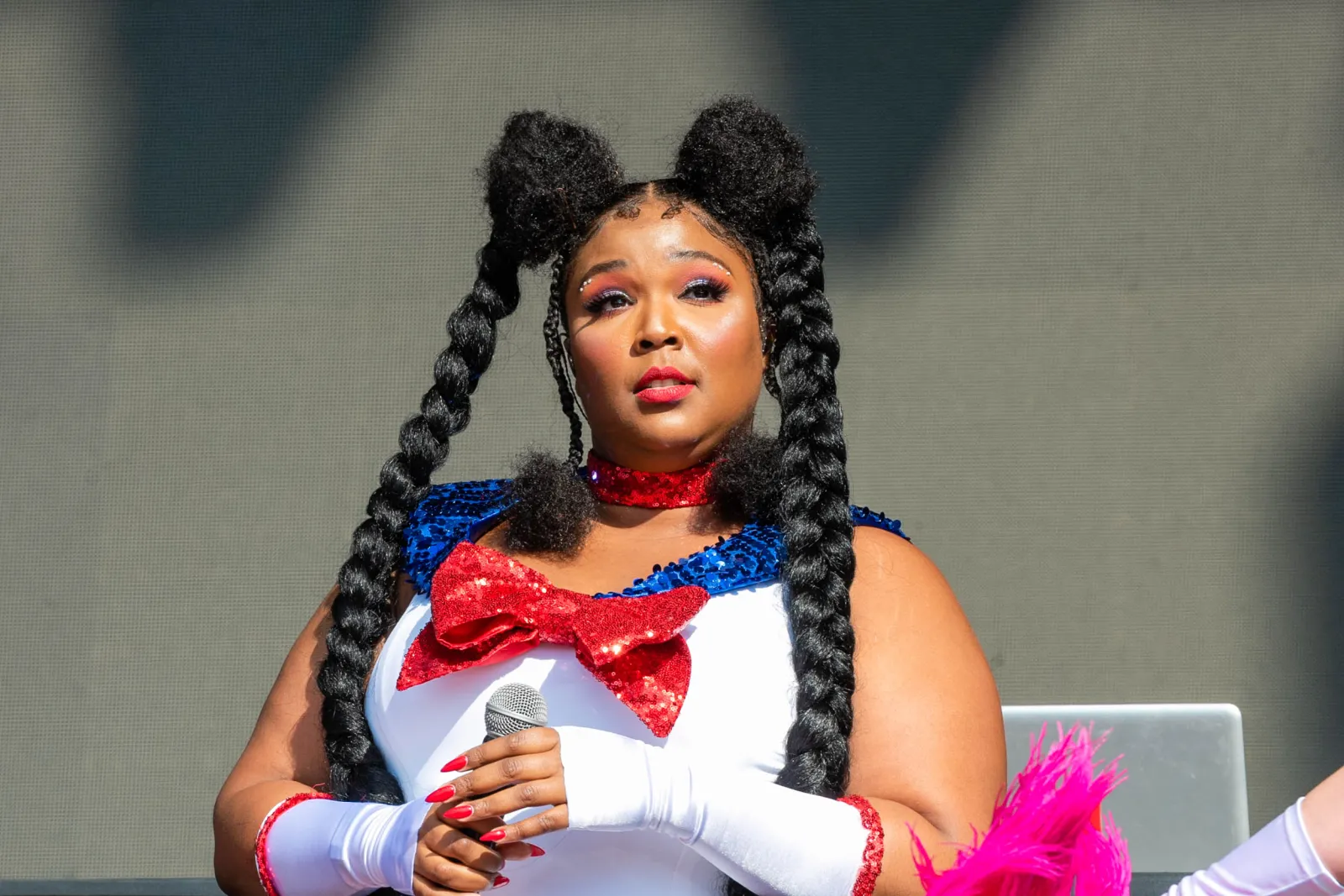 Lizzo sings, plays flute, and connects with audiences for lively, high energy shows. She has won four Grammy awards, a Billboard Music Award, BET Award, and more. Her music fuses hip hop, soul, R&B, and pop. Lizzo's set is not to be missed.
Robert Plant & Alison Krauss
Shell Gentilly Stage | 5:30-7:00 p.m.
This rock musician and blue-grass country singer combo is the perfect pairing and the ideal performance to check out. If you haven't heard the Led Zeppelin singer, Robert Plant, and Alison Krauss together, you need to witness this collaboration.
Wu Tang Clan + The Soul Rebels
Congo Square Stage | 5:40-6:55 p.m.
If you dig hip hop and brass bands, check out the perfect set. Wu Tang is a New York City collective and The Soul Rebels are a New Orleans eight piece brass ensemble, which means a big sound and high energy performance.
Mavis Staples
Blues Tent | 6:00-7:00 p.m.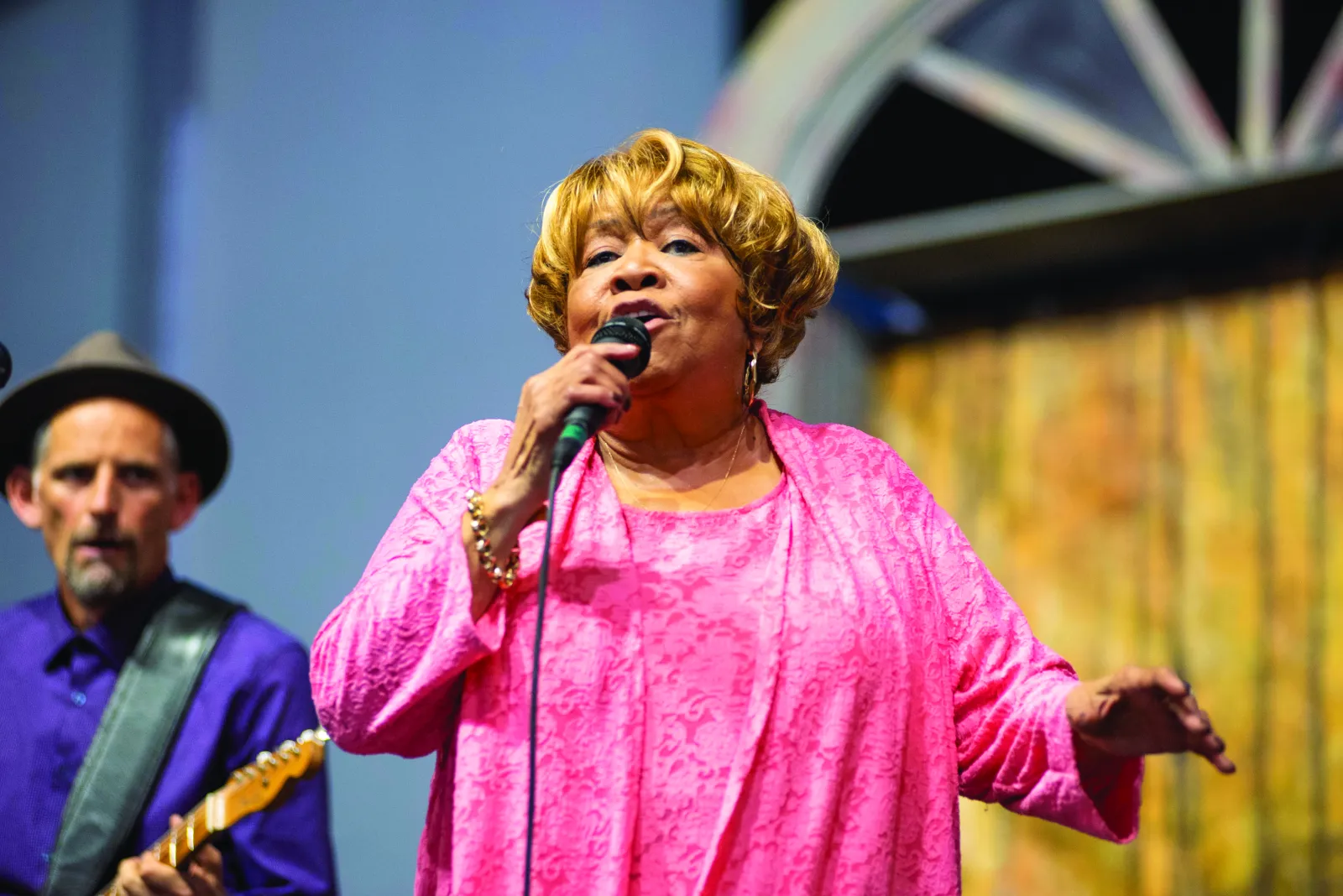 With a career spanning over eight decades, the dynamic Mavis Staples will bring her phenomenal presence to the stage on Friday of the first weekend. Mavis will certainly "take you there" to the perfect start of your weekend.
Pheasant, Quail, and Andouille Gumbo
Prejean's Restaurant | Food Area 2
If you want to taste Louisiana in a bowl, the rich, smoky flavor of the pheasant, quail, and andouille gumbo will make you want to savor every bite. That dark brown roux means it's going to be something special. This bowl of gumbo is packed full with meat.
Crawfish Monica
Big River Foods | Food Area 2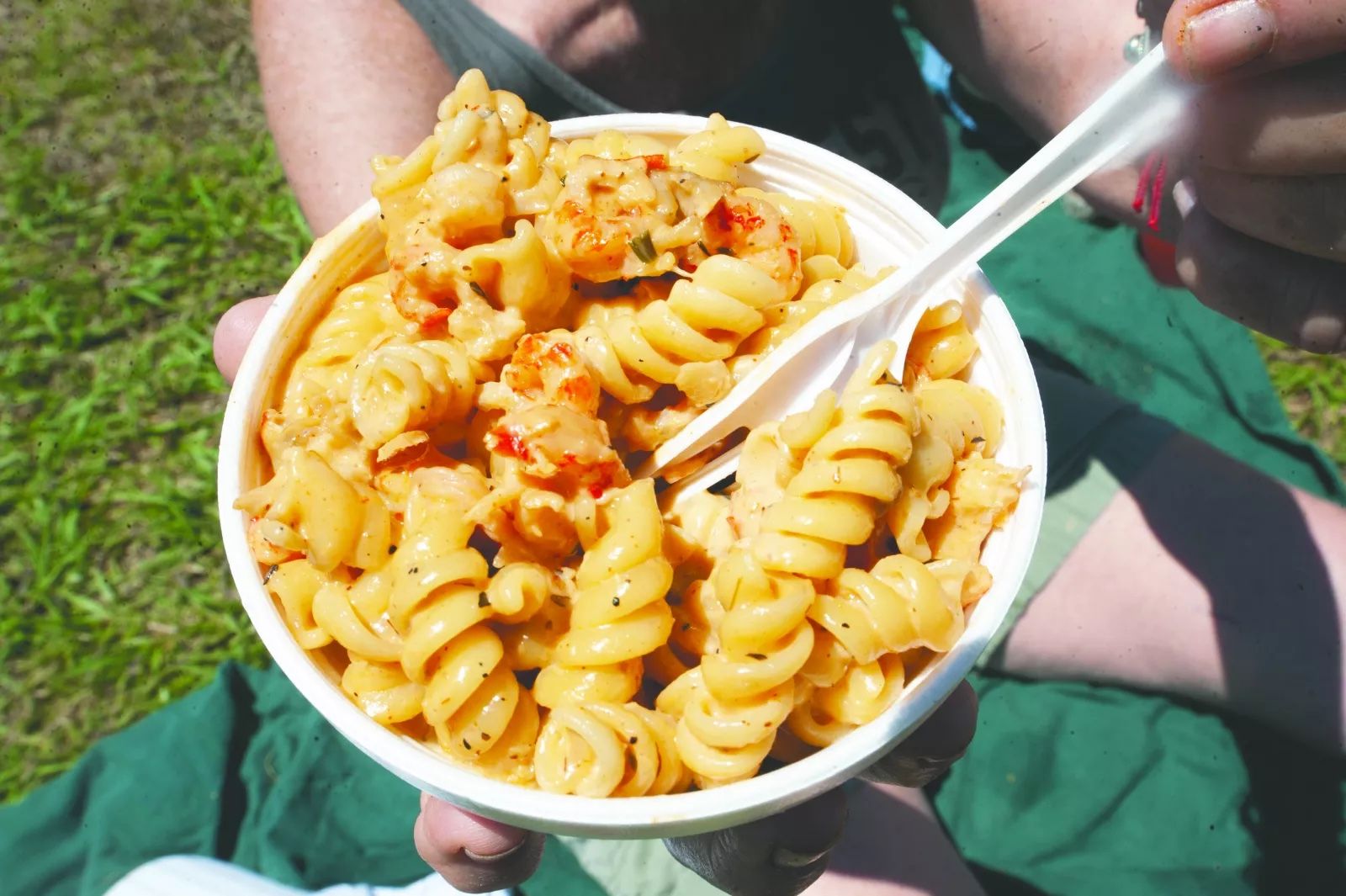 This Fest favorite is comfort food at its best with its sauce that's just the right amount of spicy and plump crawfish tails—served in a bowl with a spoon so that you can eat, walk, and listen to music, all at the same time.
Oscar Donahue
Oscar of New Orleans | Congo Square African Marketplace | Tent D
Striking metallic resin jewelry, pins, and badges are only some of the incredible art Oscar Donahue will feature this year. His use of bold metallic colors and unique style creates eye-catching and sophisticated pieces that reflect his creativity and passion for his craft.
Jennifer Bauser
Sculptural Jewelry | Contemporary Crafts | Tent F
Bauser hails from Pennsylvania and makes incredible sculptural jewelry that is pretty and fun—a combination of old meets new. Her pieces can stand alone or be layered with others for a beautiful look. Incorporating leather and metal, Bauser's jewelry is modern and unique.
TOP PICKS FOR SATURDAY, APRIL 29
Wendell Brunious and the New Orleans Allstars
Economy Hall Tent | 12:25-1:20 p.m.
Wendell Brunious is a spectacular jazz trumpeter and bandleader as well as a New Orleans favorite. Performing with the Allstars, this trumpet player is known for the "Brunious sound" and is sure to perform an amazing set.
Maggie Koerner
Festival Stage |12:25-1:25 p.m.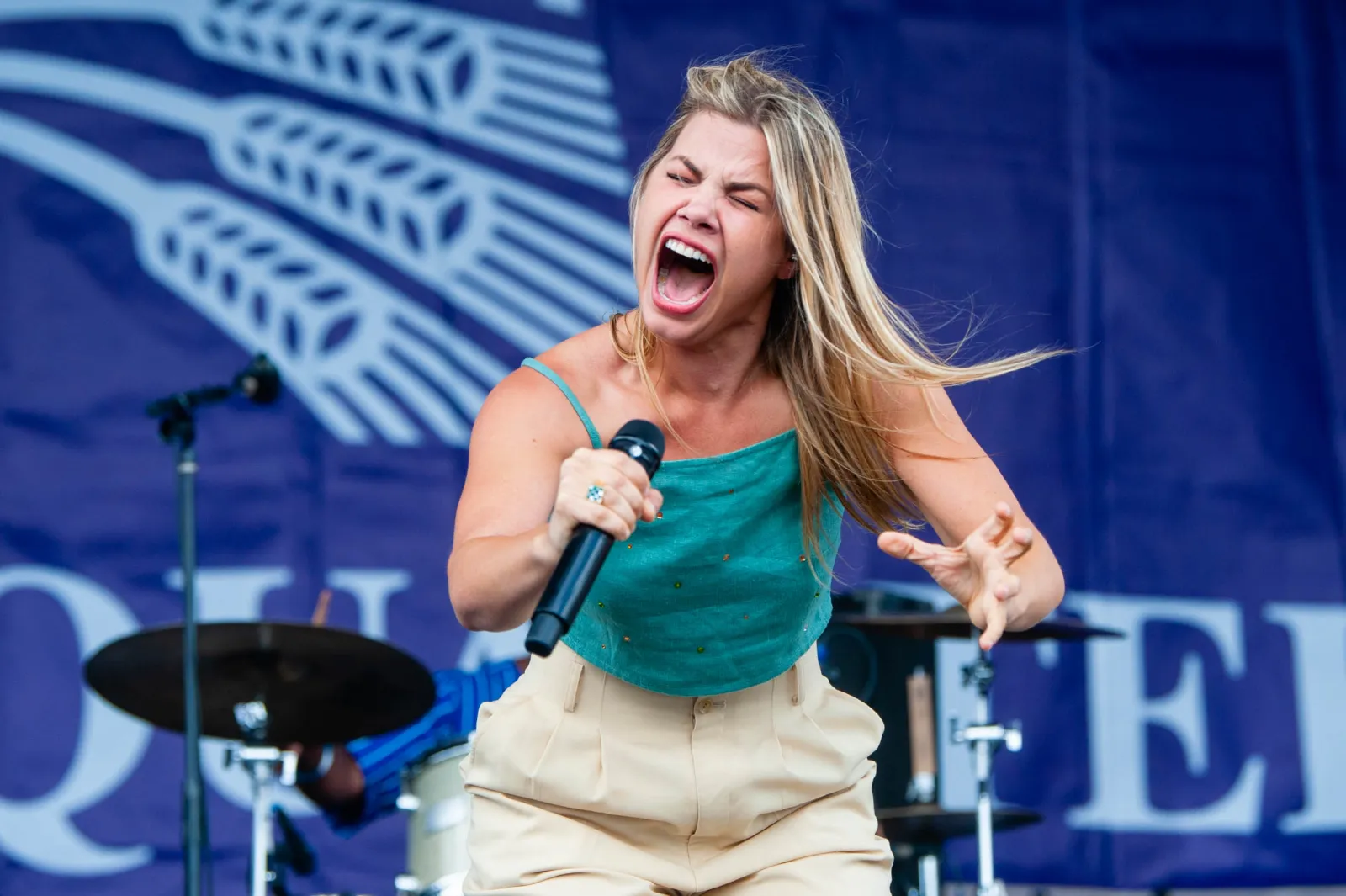 This soulful Louisiana native singer-songwriter has a definitive sound and a powerful voice—come check her out. Formerly the lead singer for New Orleans funk band, Galactic, Koerner is now going solo and puts on a great show.
Mia Borders
Gentilly Stage |12:40-1:35 p.m.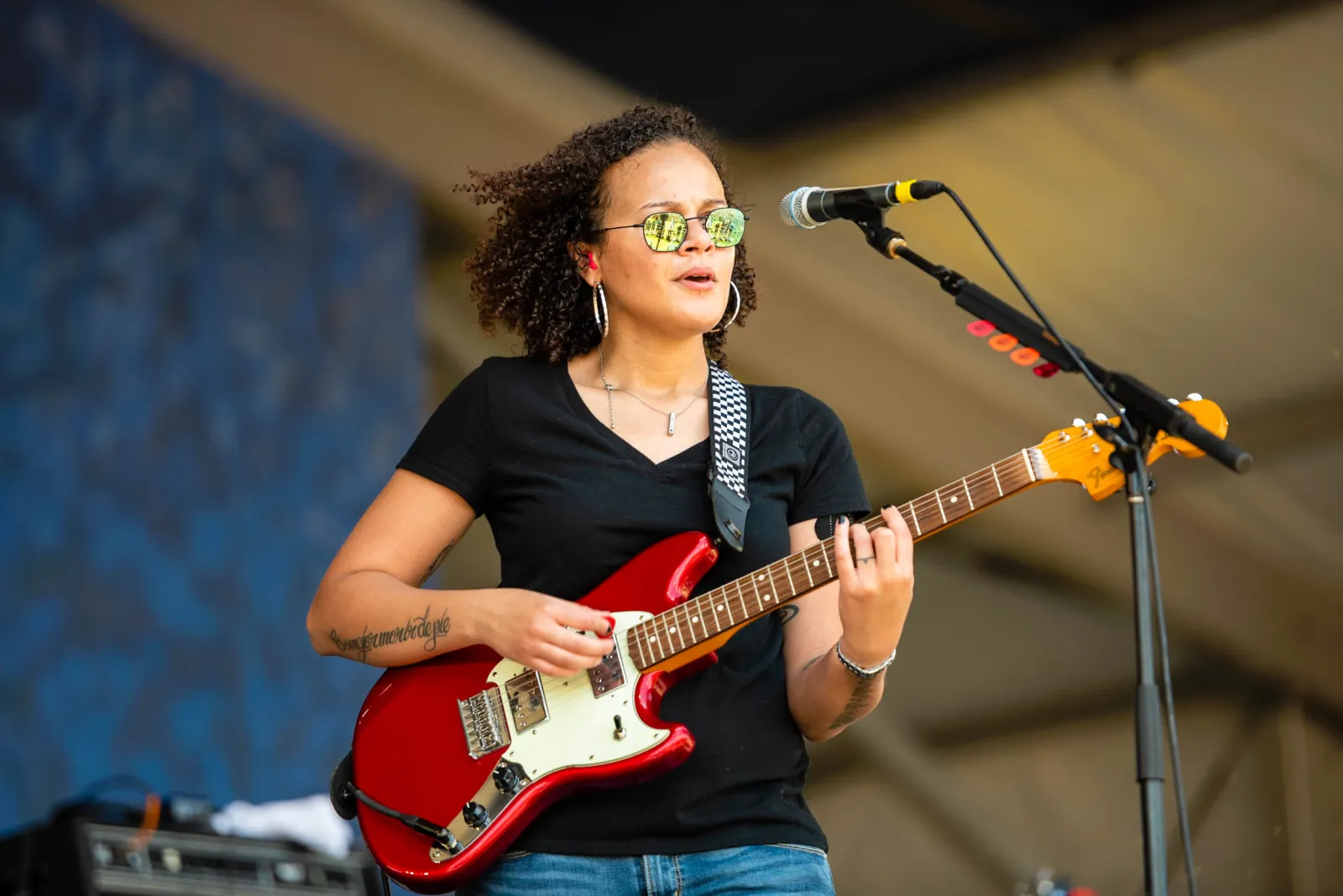 If you're a fan of soulful, bluesy rock music, then be sure to attend Mia Borders' performance. Hailing from New Orleans, Borders has made a name for herself with her powerful vocals, impressive guitar skills, and dynamic stage presence.
Sweet Crude
Festival Stage | 1:45-2:45 p.m.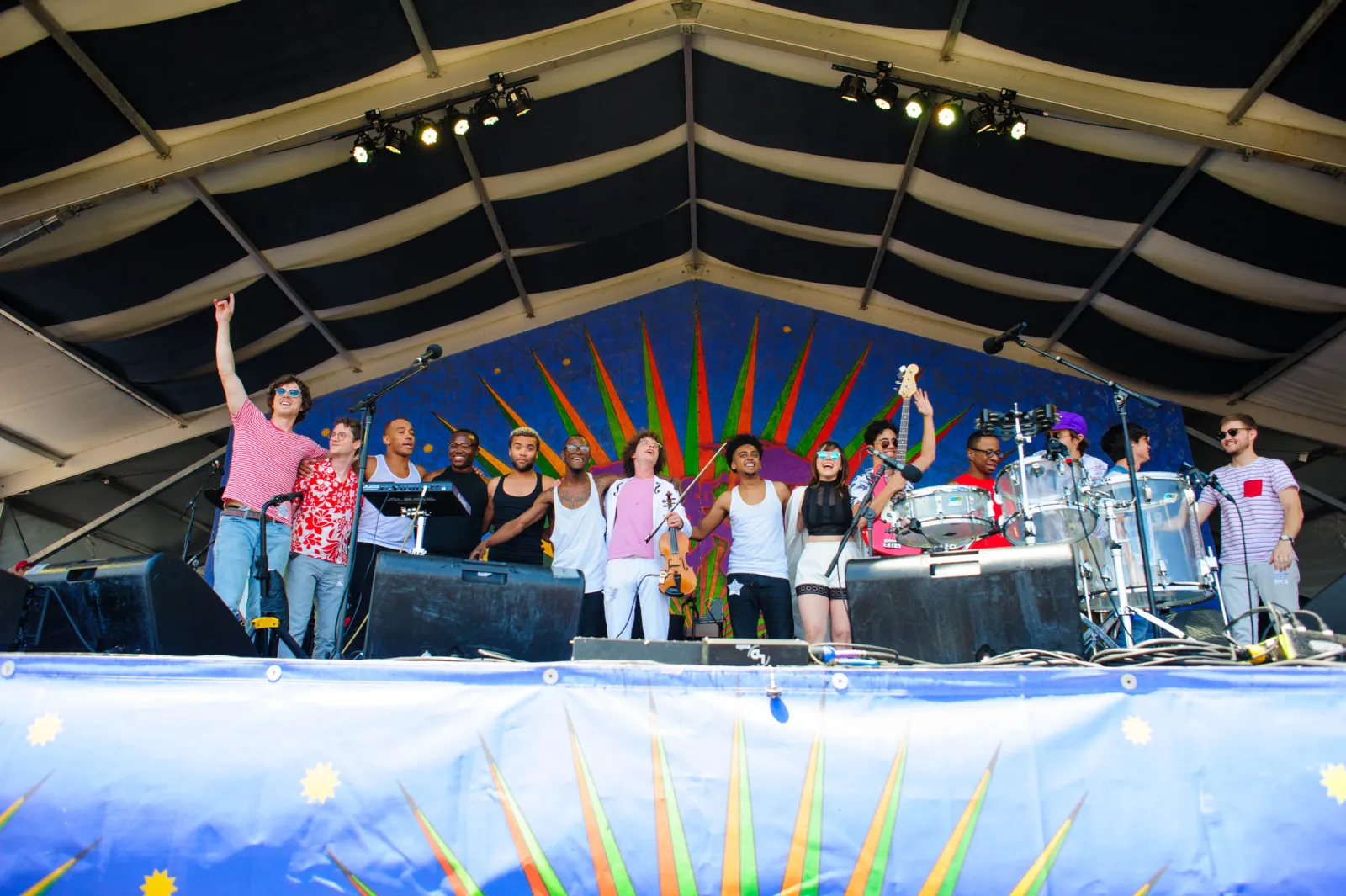 This indie pop and rock band is a New Orleans favorite and a must-see show. Their music is a combination of English and Cajun and their instruments include fiddle and keyboards. Their lively set will have you dancing for sure.
The Revivalists
Festival Stage | 3:10-4:30 p.m.
Formed in New Orleans, this eight-piece band is fronted by the dynamic David Shaw. They rose to fame with their hit "Wish I Knew You" in 2015 and put on an electrifying show every single time that will have you singing along.
Ed Sheeran
Festival stage | 5:00-7:00 p.m.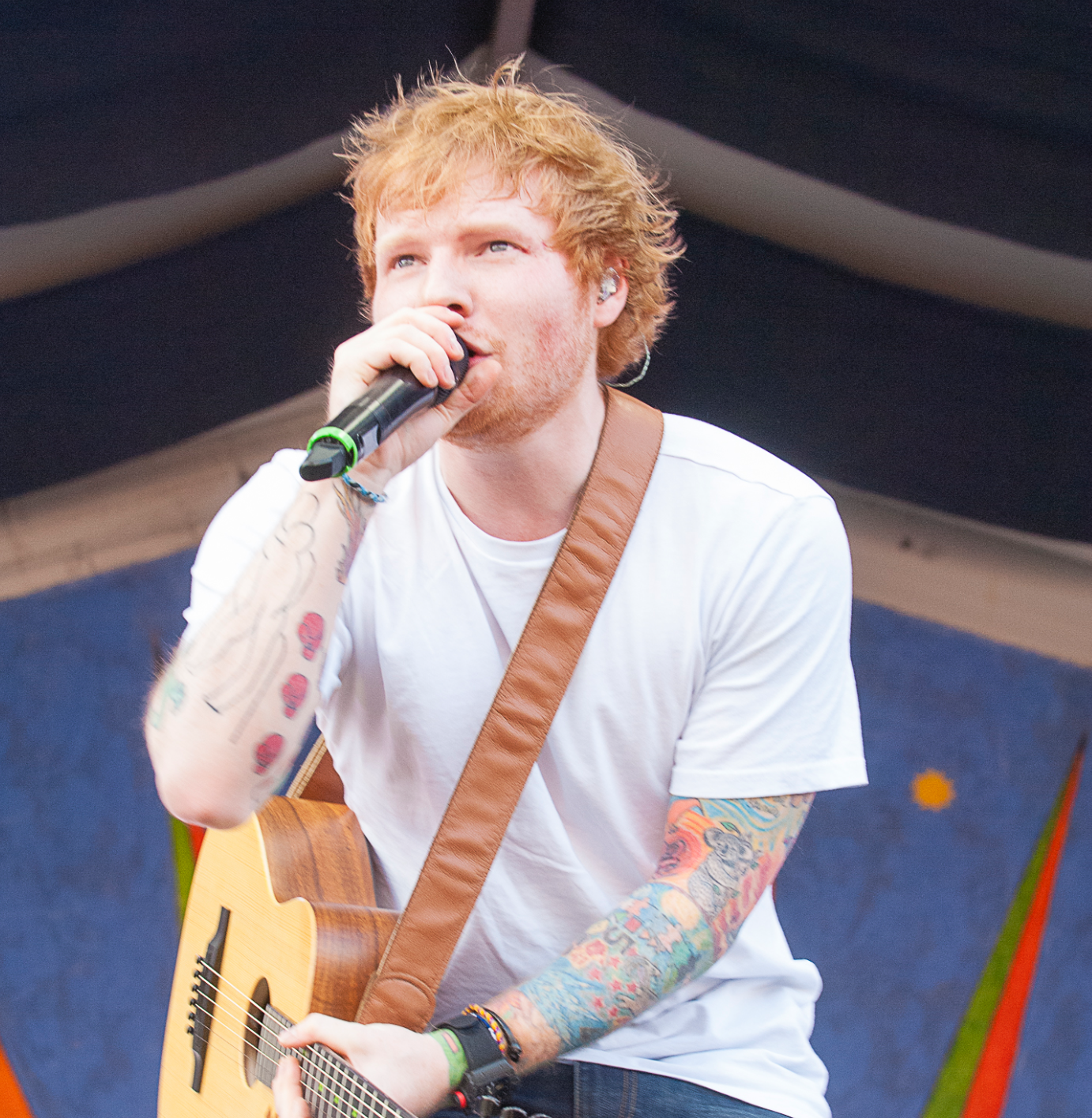 Ed Sheeran is an English singer-songwriter, who has been entertaining audiences since 2011 and may be most known for his hit "The Shape of You," among others. With his folksy voice and soothing guitar playing, this artist personifies comfort music.
Steve Miller Band
Shell Gentilly Stage |5:30-7:00 p.m.
This band was huge in the 1970s and known for a classic rock sound and hits including "Jet Airliner" and "Take the Money and Run." Fronted by Steve Miller on guitar and vocals, their music will get you nostalgic for the past.
Crawfish Beignet
Patton's Caterers | Food Area 1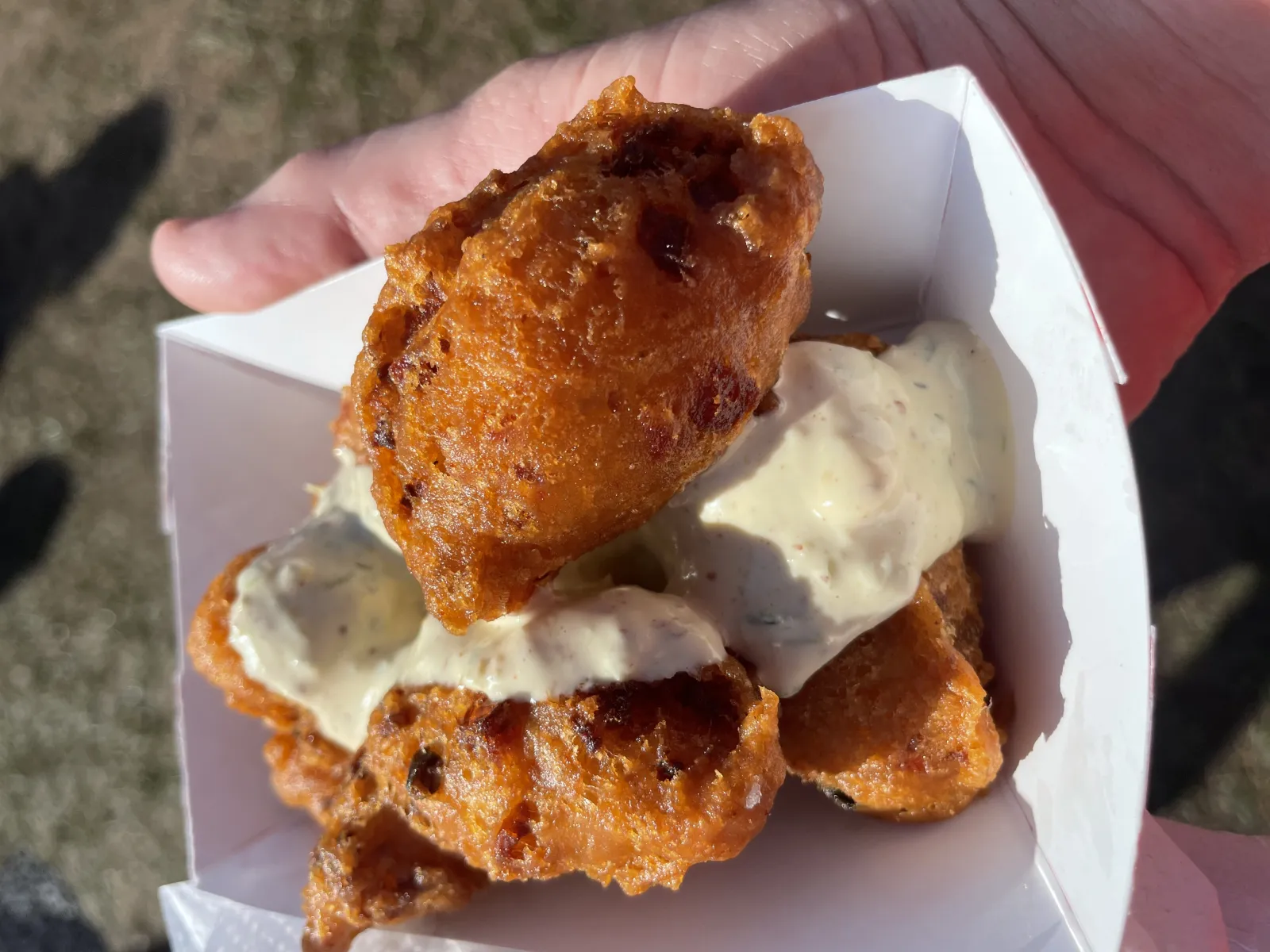 Two of the best things about New Orleans might be crawfish and beignets—now imagine them together. These little fried dough beignets have tasty, seasoned crawfish in them for the perfect savory bite. It's the ideal snack to walk around from stage to stage.
Fried Soft Shell Crab Po-boy
The Galley Restaurant | Food Area 2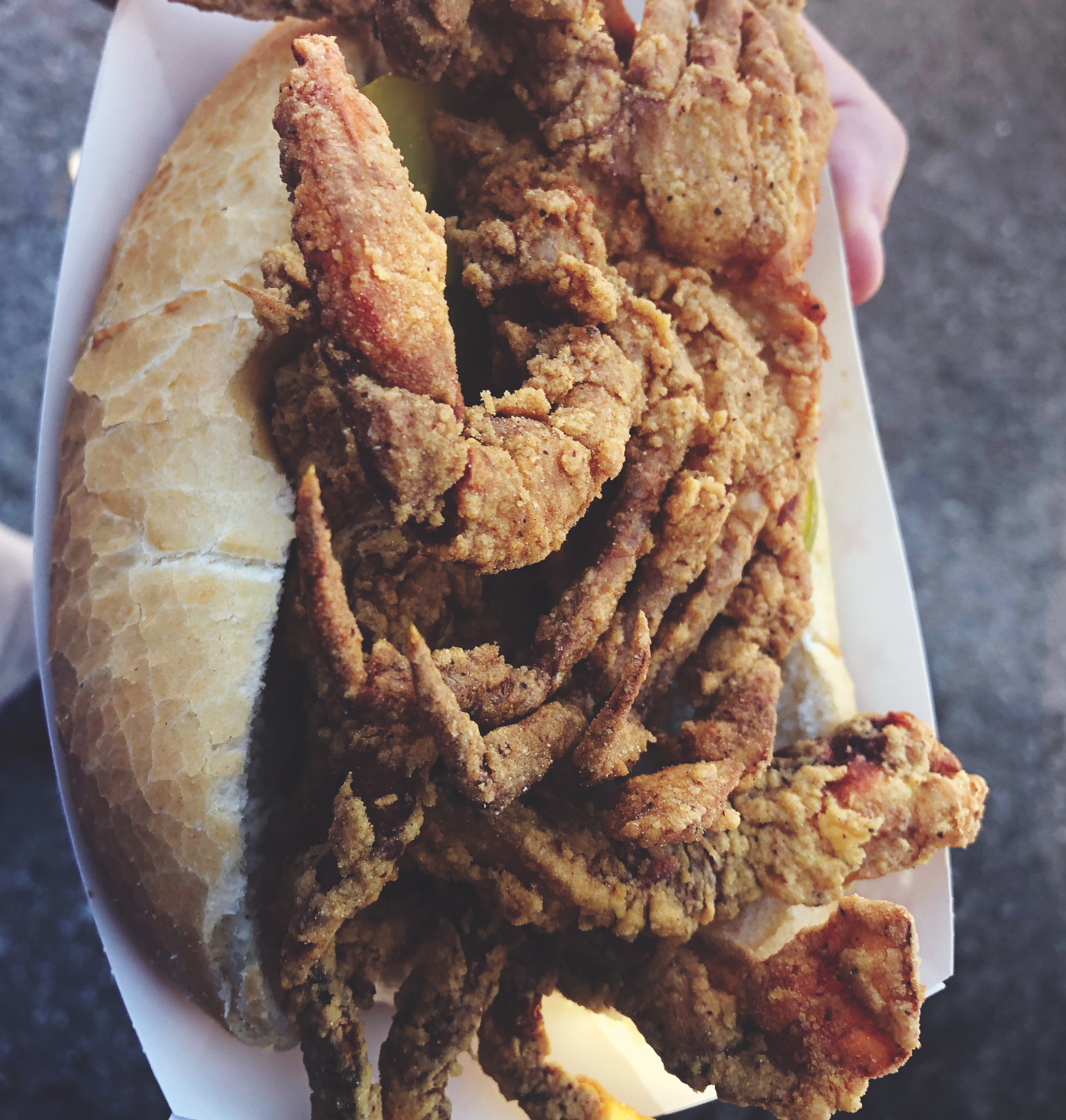 Imagine a tender soft shell crab, battered and fried to a crisp, golden brown and then put on French bread. Dress it, and you've got one of the tastiest dishes at the fest. The perfectly seasoned po-boy is the quintessential New Orleans sandwich.
Nonney Oddlokken
Thread Paper Glue | Contemporary Crafts | Tent D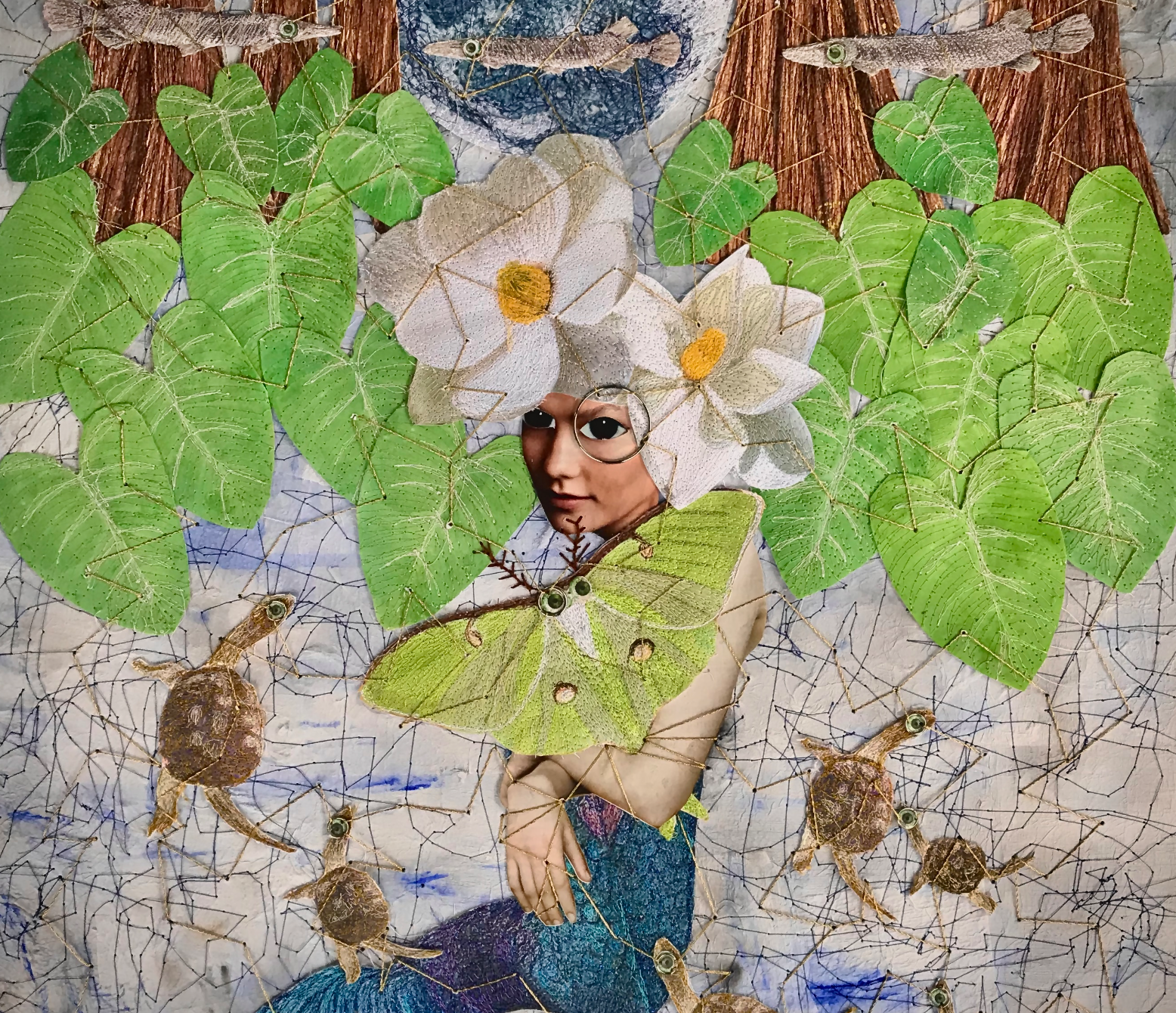 Nonney Oddlokken's stunning Louisiana-themed stitched collage art is a must-see at Jazz Fest. Her intricate use of thread, paper, and glue to create stunning collages that capture the essence of Louisiana's music, food, and traditions are an exceptional demonstration of local talent.
TOP PICKS FOR SUNDAY, April 30
Little Freddie King Blues Band
Blues Tent | 12:20-1:10 p.m.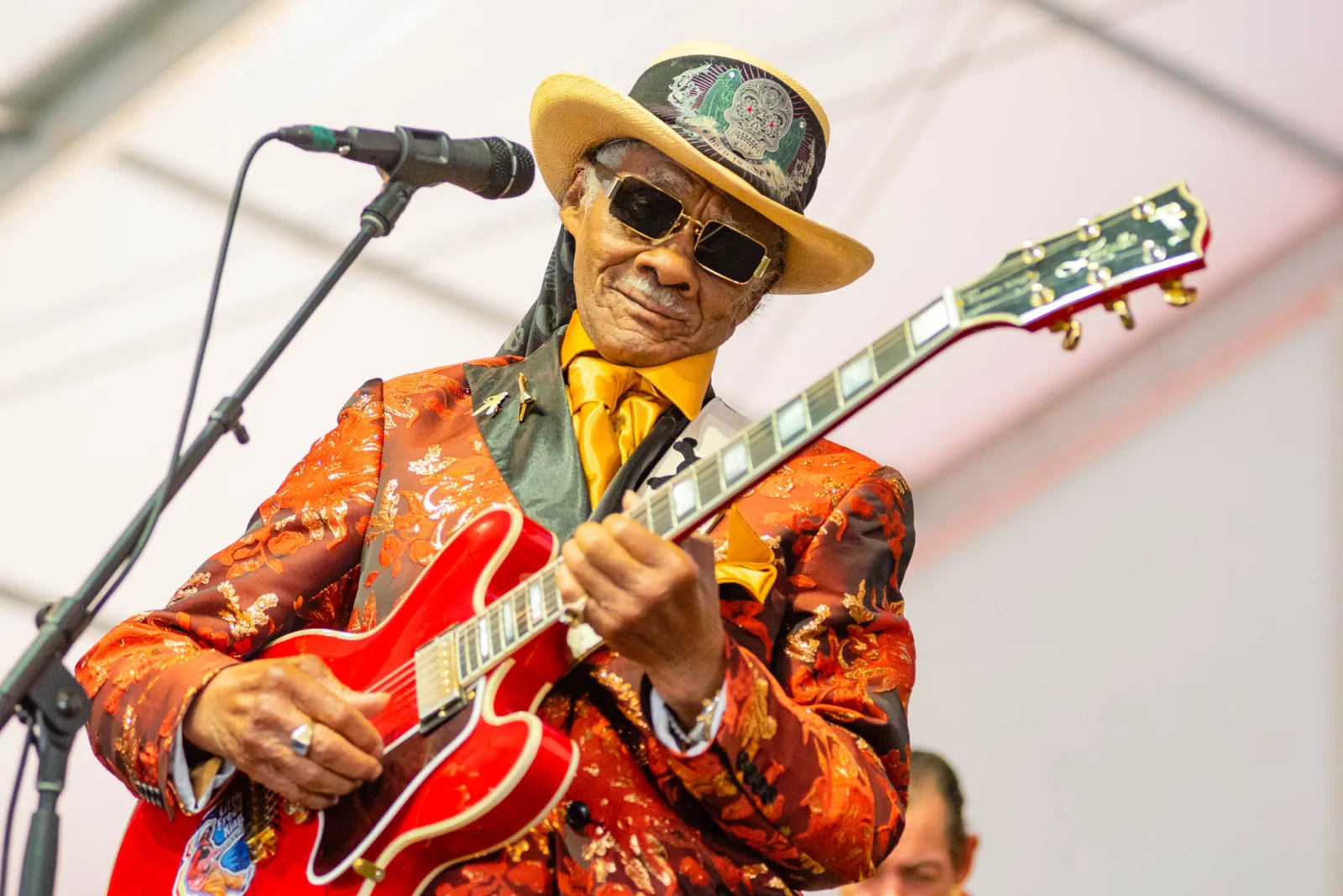 Don't miss the chance to experience the raw, unfiltered blues music of Little Freddie King Blues Band, as they dominate the stage with their vibrant energy. With over 50 years under their belt, the band has honed their craft to perfection.
Honey Island Swamp Band
Shell Gentilly Stage | 1:20-2:10 p.m.
This band has a down-home sound that reflects Louisiana and Mississippi and the Honey Island Swamp that's near both states. A mix of swamp blues, soul, country, and R&B, they will have you grabbing a partner and dancing.
Ivan Neville's Dumpstaphunk
Festival Stage | 1:35-2:50 p.m.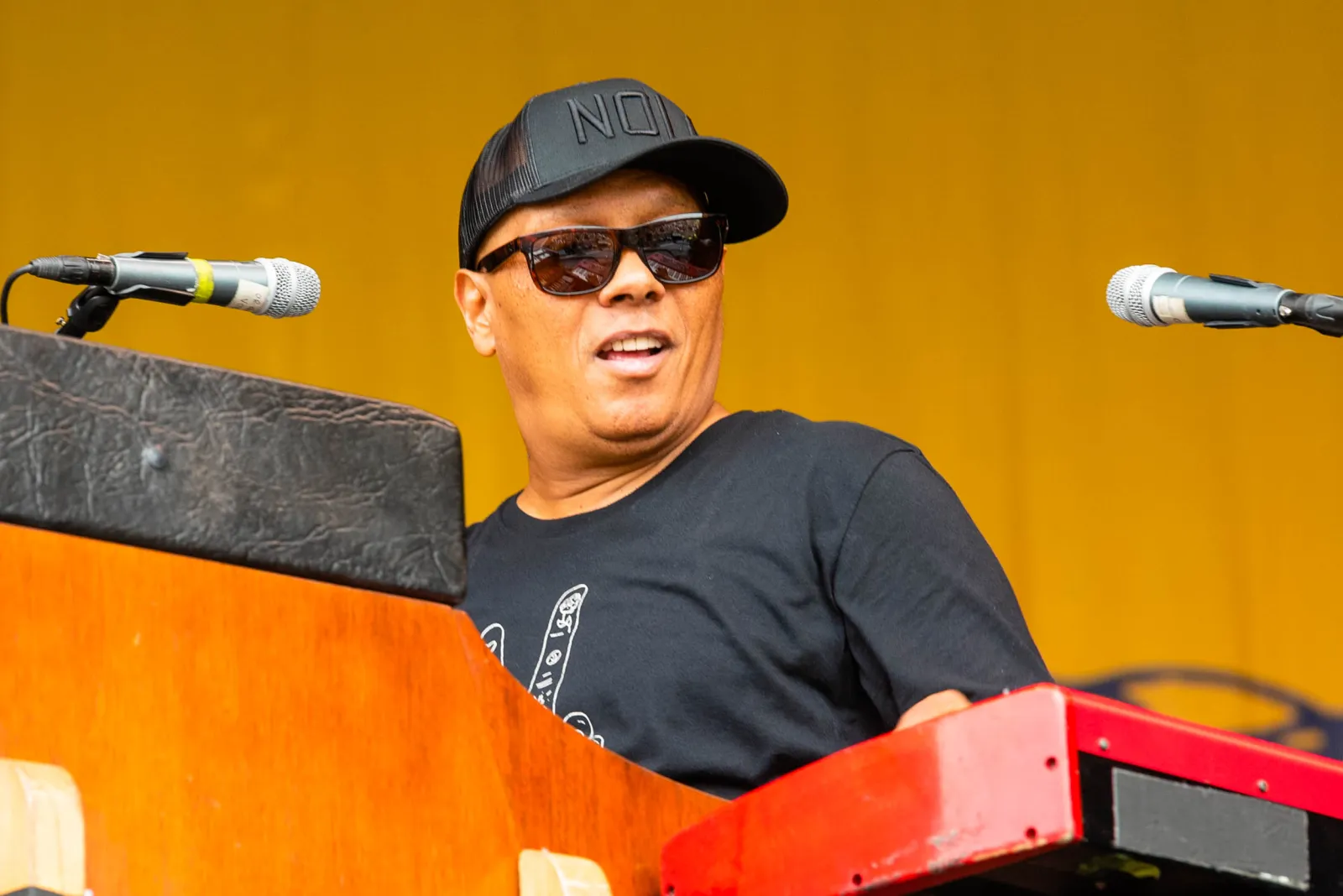 Be sure to check out this funk and jam band straight from New Orleans. Ivan Neville's group really lays on the funk for lively shows. This group was born on the Jazz Fest stage and comes from both Neville and Meters bloodlines.
The Iguanas
Sheraton Fais Do-Do Stage | 2:55-3:55 p.m.
The Iguanas are a roots rock band hailing from New Orleans and started back in 1989. Their music includes a mix of Tejano and conjunto sounds, along with a healthy bit of New Orleans R&B. They are a must-see show this fest.
Gary Clark Jr.
Festival stage | 3:15-4:45 p.m.
This American blues singer and guitarist hails from Austin Texas and plays a combo of blues, rock, and soul. Known for his songs "Bright Lights" and "Don't Owe You a Thang," Clark puts on a heck of a show.
Marcus King
Blues Tent | 5:40-7:00 p.m.
At 27 years old, this Grammy-nominated singer-songwriter puts on a really dynamic live show. Strumming his guitar and singing, King's rock and roll music is a definite stand out and a show you should make time for this year.
Los Lobos
Sheraton New Orleans Fais Do-Do Tent | 5:45-7:00 p.m.
This East L.A. band plays a lively fusion of rock 'n' roll, Tex-Mex, and Latin music for a very unique sound. Performing favorites such as "Come on Let's Go," "Donna," and "We Belong Together," this band is a lot of fun.
Beignets
Café du Monde | Heritage Square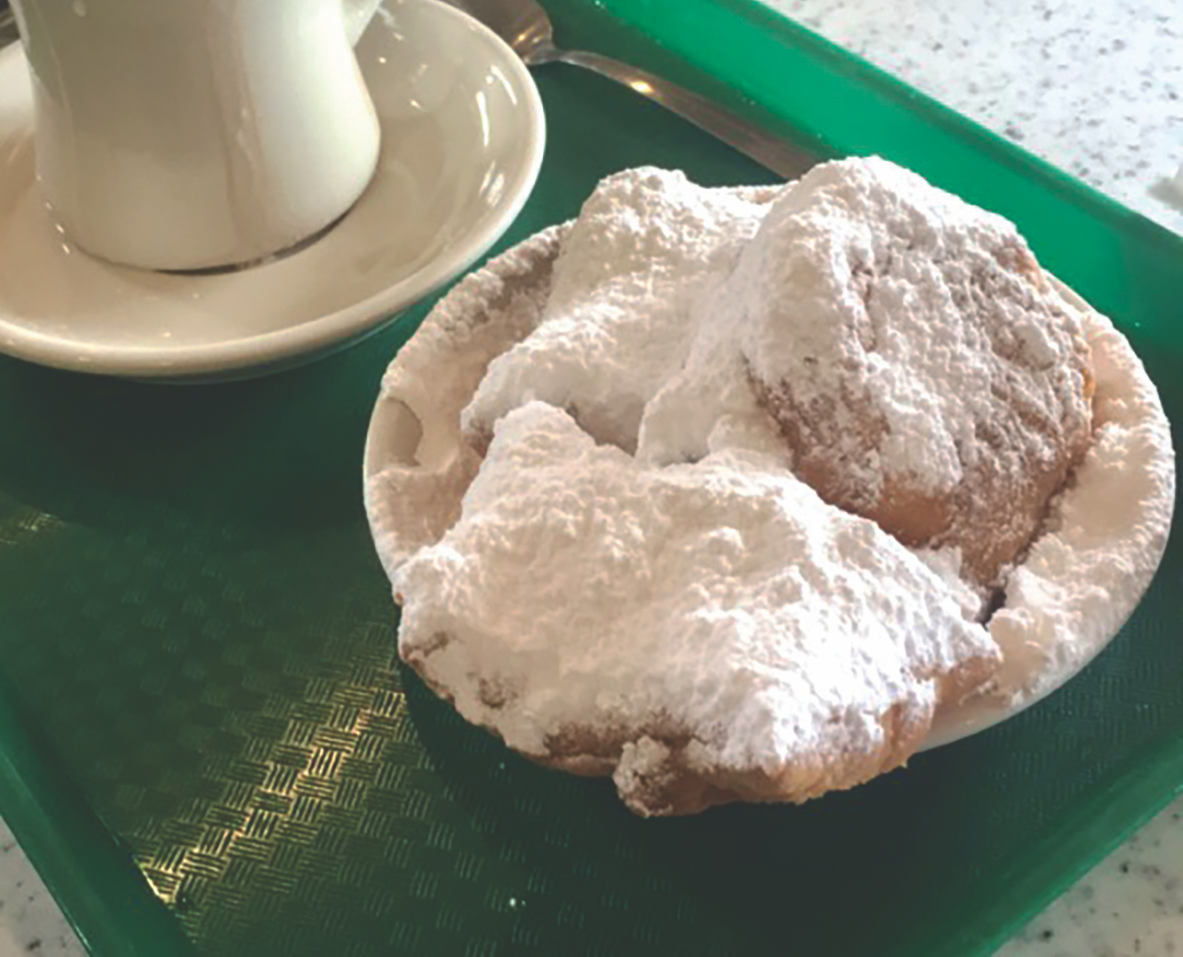 Indulge in the fluffy and decadent beignets from this New Orleans' staple. These deep-fried dough pastries are generously dusted with powdered sugar and served warm, making for a heavenly treat that will undoubtedly be a must-have for all festival goers.
Crawfish Pie
Mrs. Wheat's Foods | Food Area 2
Entertain your tastebuds with this twist on New Orleans fare. Savor the delicious taste of their crawfish pie featuring a buttery, flaky crust and rich filling. Each bite will offer you a satisfying blend of flavors that will leave you wanting more.
James Michalopoulos
Bruce Brice Art Village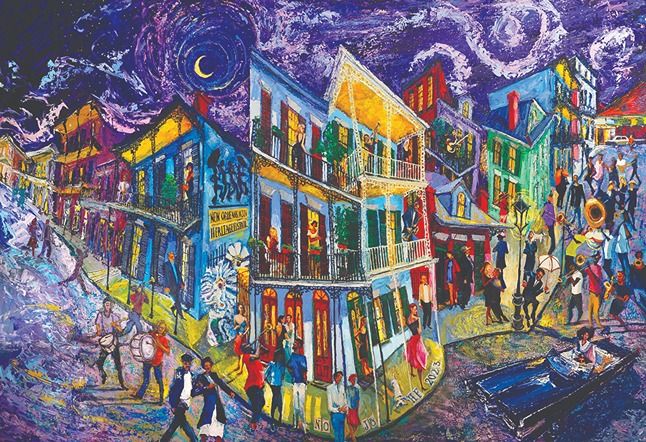 Though he was born in France, this artist's name is synonymous with New Orleans art and sculpture. James Michalopoulos's work leaps from the canvas. His colorful interpretations of local streets and houses show a unique perspective and talent.