For almost 50 years, the landmark St. Vincent Guesthouse in the Lower Garden District was the perfect place to score budget accommodations. For around $70 a night, guests could stay in a run-down hotel replete with musty odors, questionable linens, dirty drop ceilings, and paper-thin walls, yet many adored it nonetheless. After all, the guesthouse still offered glimpses of 19th century architecture on the interior and a stunning exterior, it's in a choice location at the root of Magazine Street's Uptown corridor, and ghost children reputedly haunted its halls.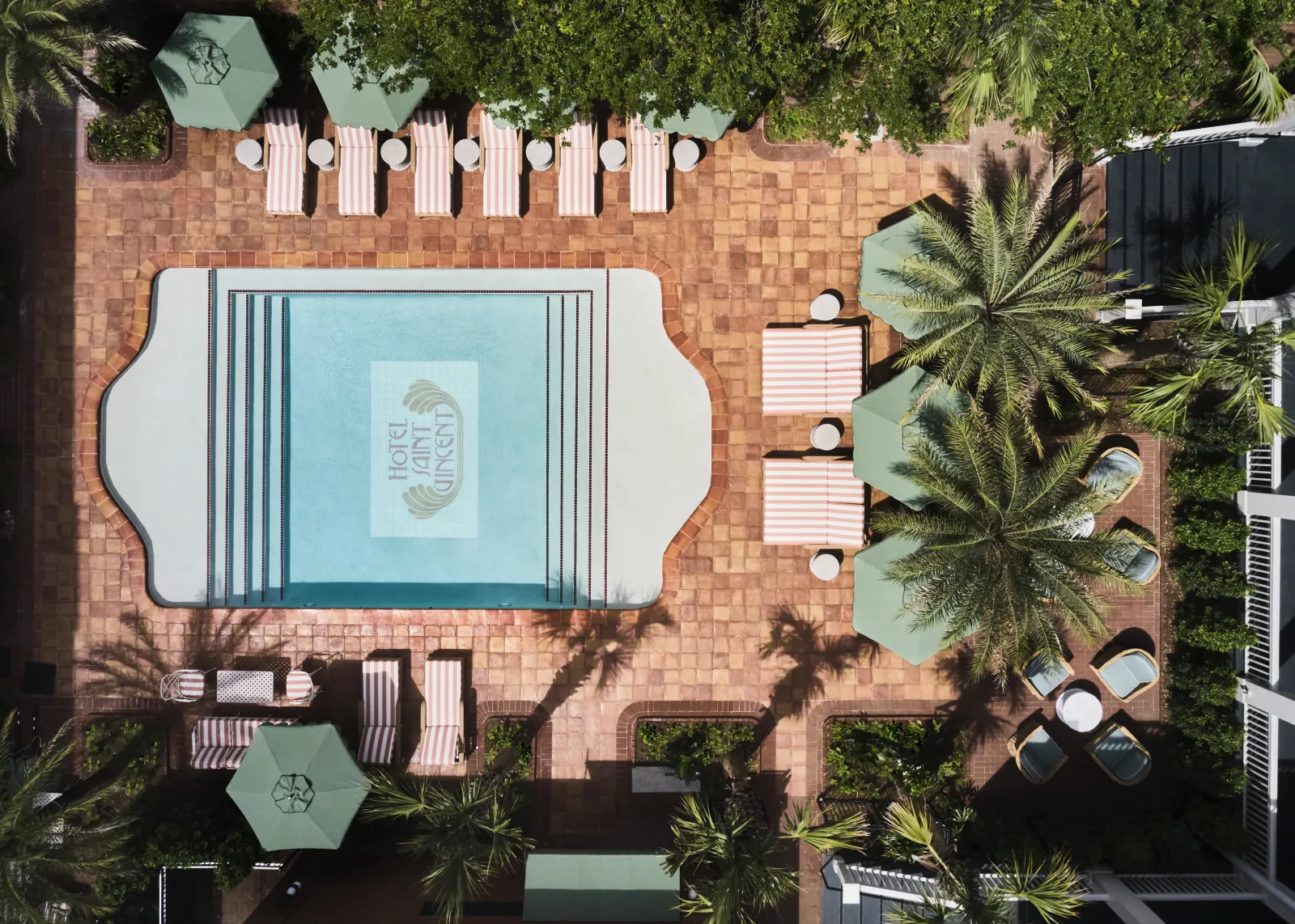 Several years ago, rumors began circulating regarding a planned renovation, a move which was met by cries of disfavor and approbation alike. There were those reluctant to give up such unique and inexpensive accommodations, while others couldn't wait to see the 157-year-old building brought back to life.
Originally built in 1864, St. Vincent's served as an orphanage operated by the Daughters of Charity, a group of nuns dedicated to serving the poor. The "infant asylum," as it was then called, was built in response to yellow fever, a pandemic that killed nearly half of those who contracted it. The construction of the orphanage was largely funded by local heroine, businesswoman, and philanthropist Margaret Haughery, an Irish immigrant whose incredible humanitarianism and business acumen earned her not only a prominent place in our country's history, but a statue erected of her likeness in 1884 at the intersection of Camp and Prytania.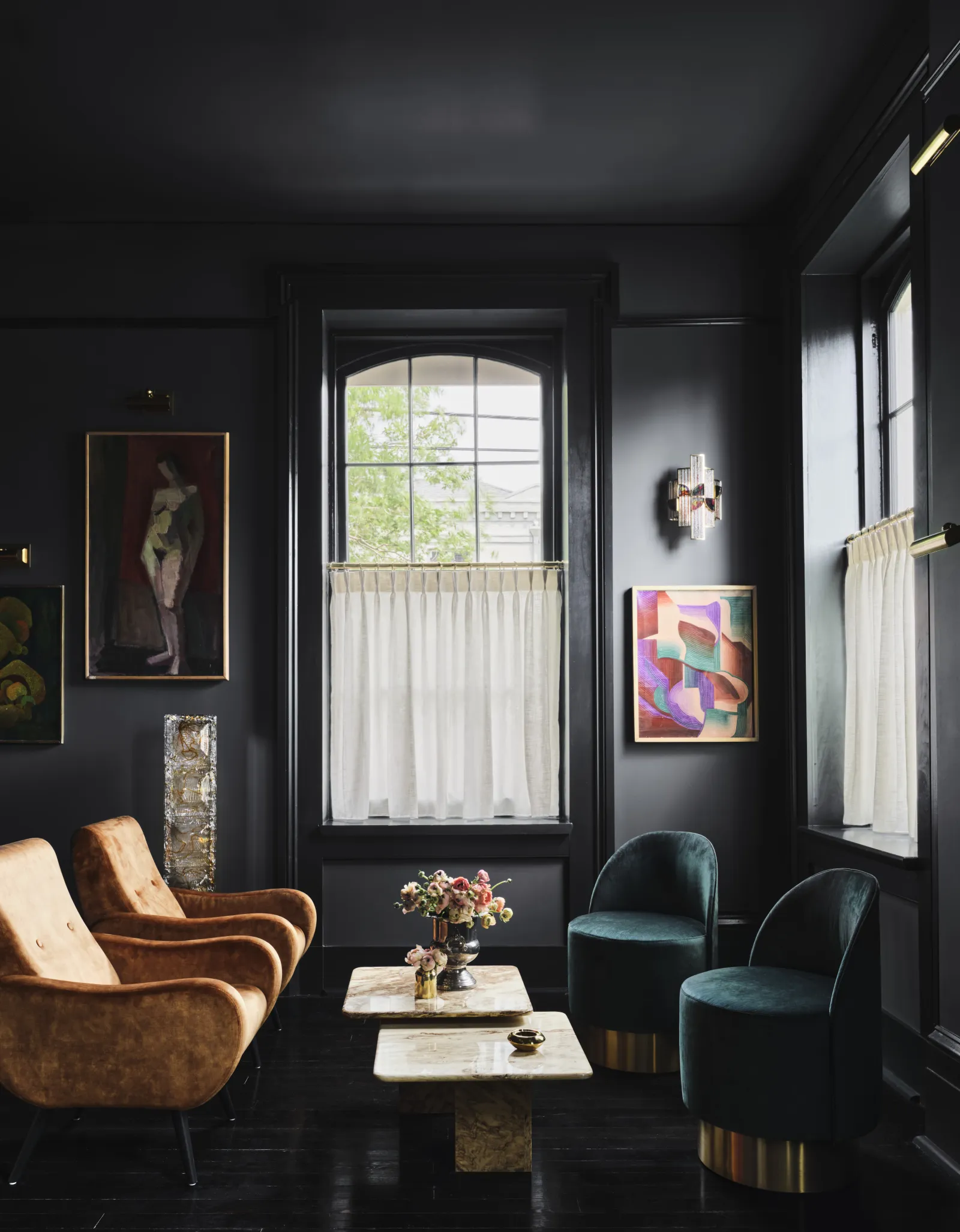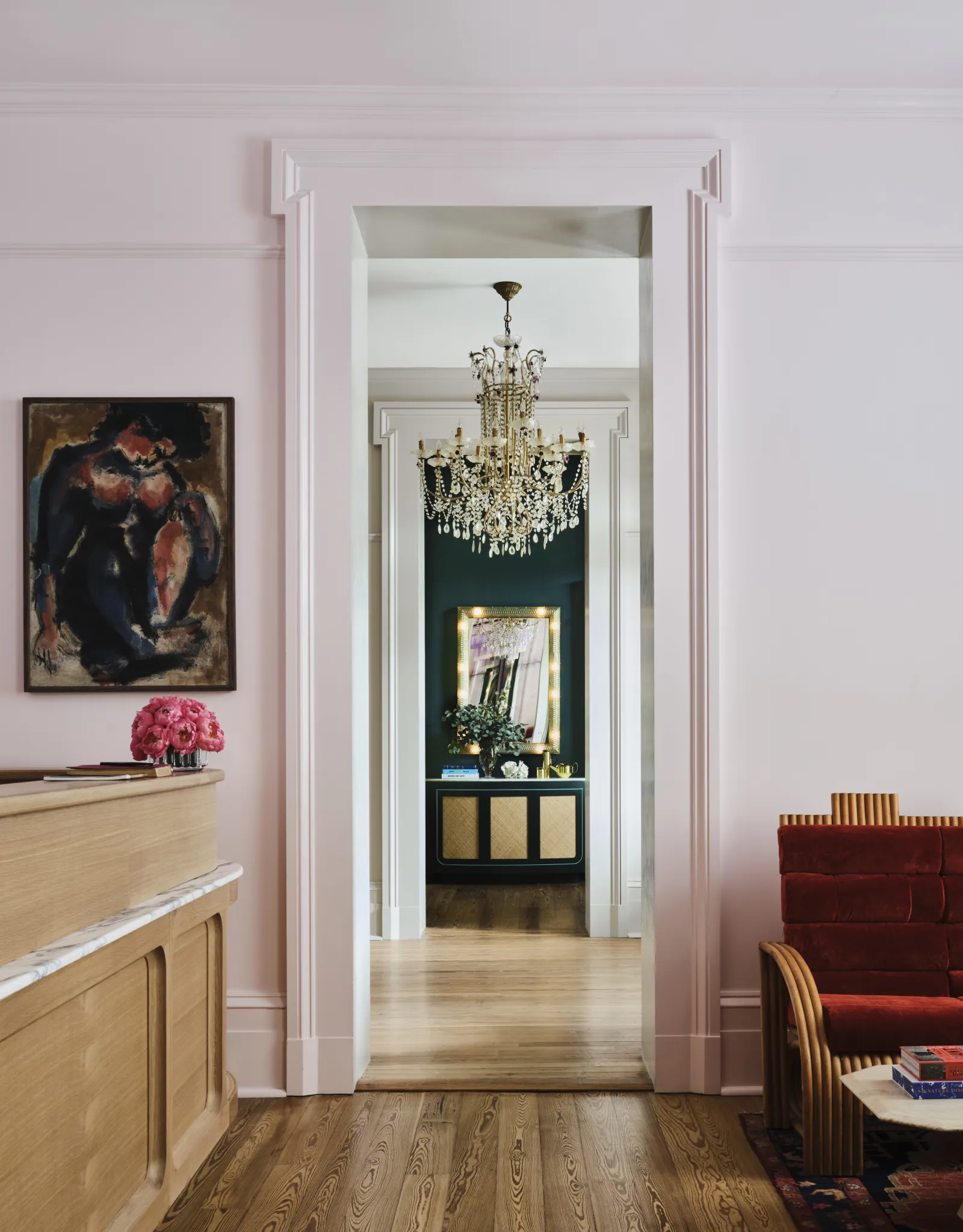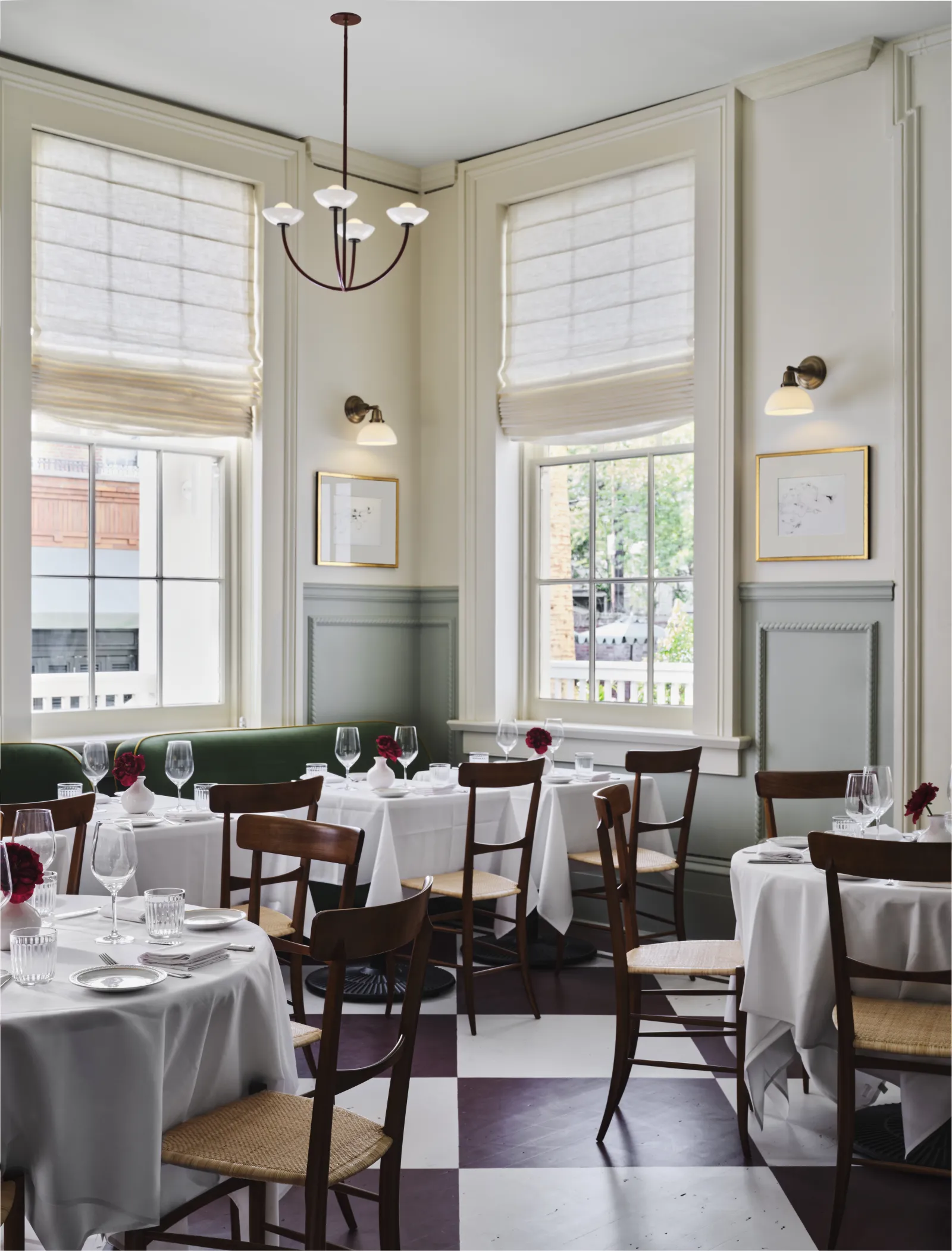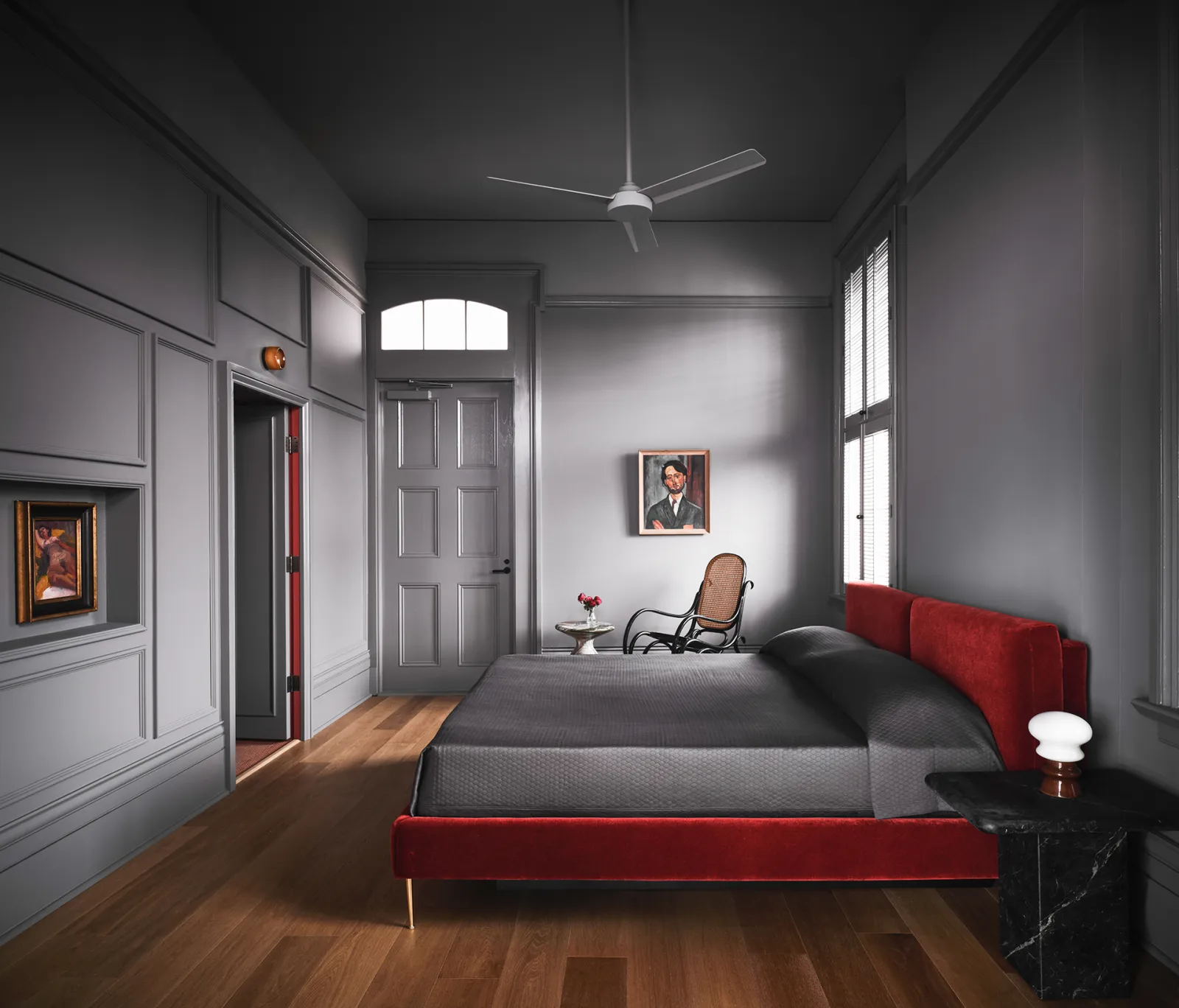 Just this past June, the Hotel Saint Vincent opened for reservations after a $22.5 million restoration led by Austin-based designers, hospitality veterans, and co-owners Liz Lambert and Larry McGuire. The 75-room boutique hotel's design was the duo's first collaboration through their newly-created design firm Lambert McGuire. They also manage the property and its restaurants though MML Hospitality, a group founded by McGuire and Tom Moorman, and rebranded this year to include their new partner Lambert.
Lambert was first struck by the building one day in 2014 while walking down Magazine Street. After many attempts, she finally contacted the owner and met him at his home in the Garden District, but she was unable to convince him to sell the property. "Later on, a good friend of mine was able to get the building under contract, but then the owner went missing (his car was found near the airport), and we couldn't finish the deal," Lambert said. Eventually, the guesthouse was inherited by the owner's daughter and local developers Zach Kupperman and Jayson Seidman struck an agreement with Lambert, and they were at last able to close.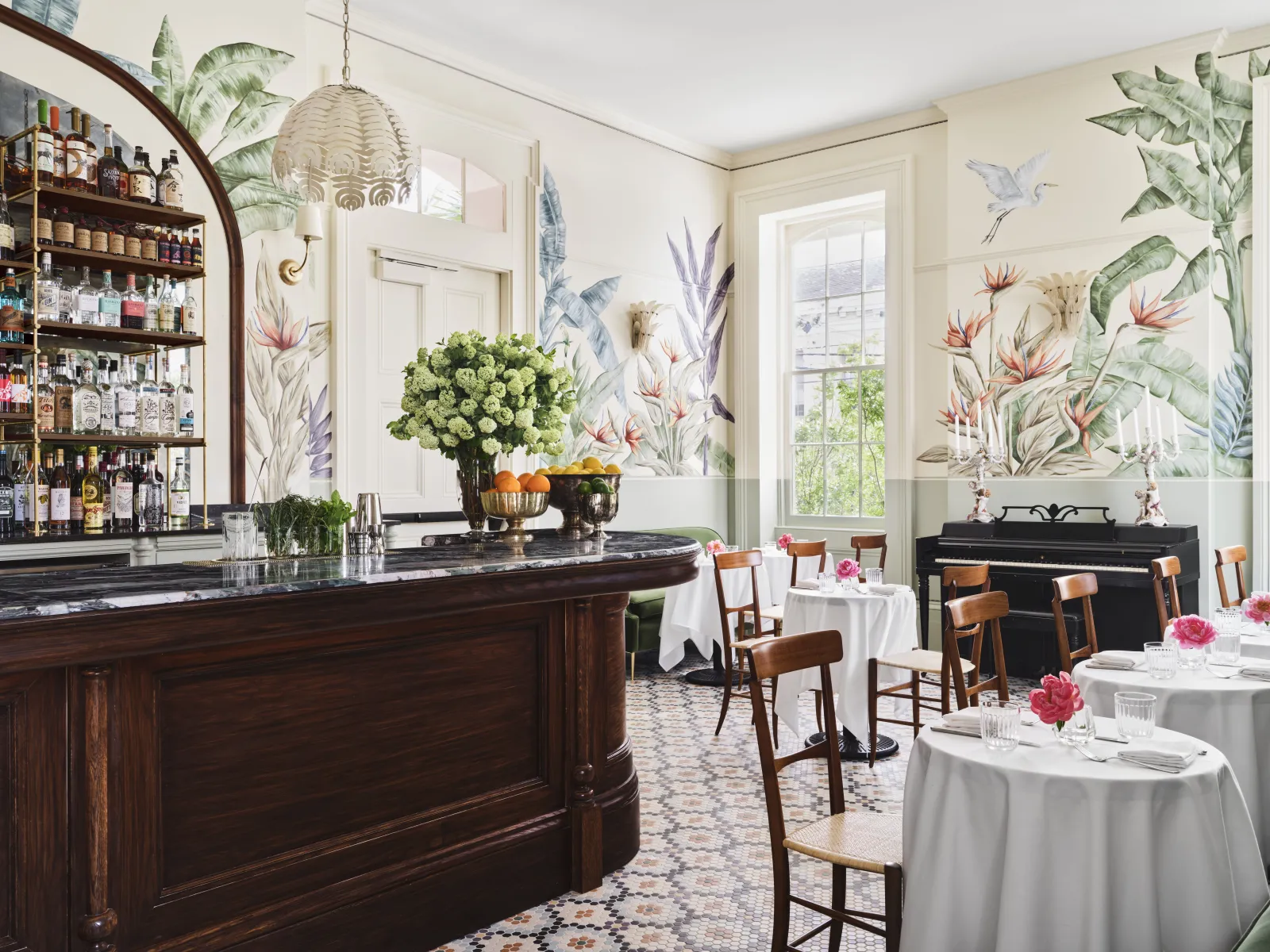 MetroStudio, a local architectural firm well-versed in historical restoration and adaptive reuse projects, was hired on to renovate the building. Even though the structure went through a semi-renovation in the 80s to transform the orphanage into a hotel, it never underwent significant restoration. "A lot of the challenges we had to deal with were just the challenges that come with a property that's almost 200 years old," Kenneth Gowland, founder and architect of MetroStudio, said. "[There was] a lot of water damage, a lot of termite damage, [and] a lot of masonry deterioration. Getting the building repaired and structurally sound was a big portion of what we were doing
out there."
Over the course of the renovation, there were some unique architectural elements they decided to keep moving forward. Historic doors and windows were uncovered in the chapel area and restored to their original condition, and a mosaic tile flooring discovered in what was formerly an infirmary was not only kept, but the design was also recreated in the hotel's new restaurant. They also uncovered other notable details, things like the original heartwood pine flooring, old cast iron columns, and stair landings covered up in cheap tile. "Honestly, a lot of it was peeling back layers of renovations over the last 80 years to get us back to the original appearance," Gowland said.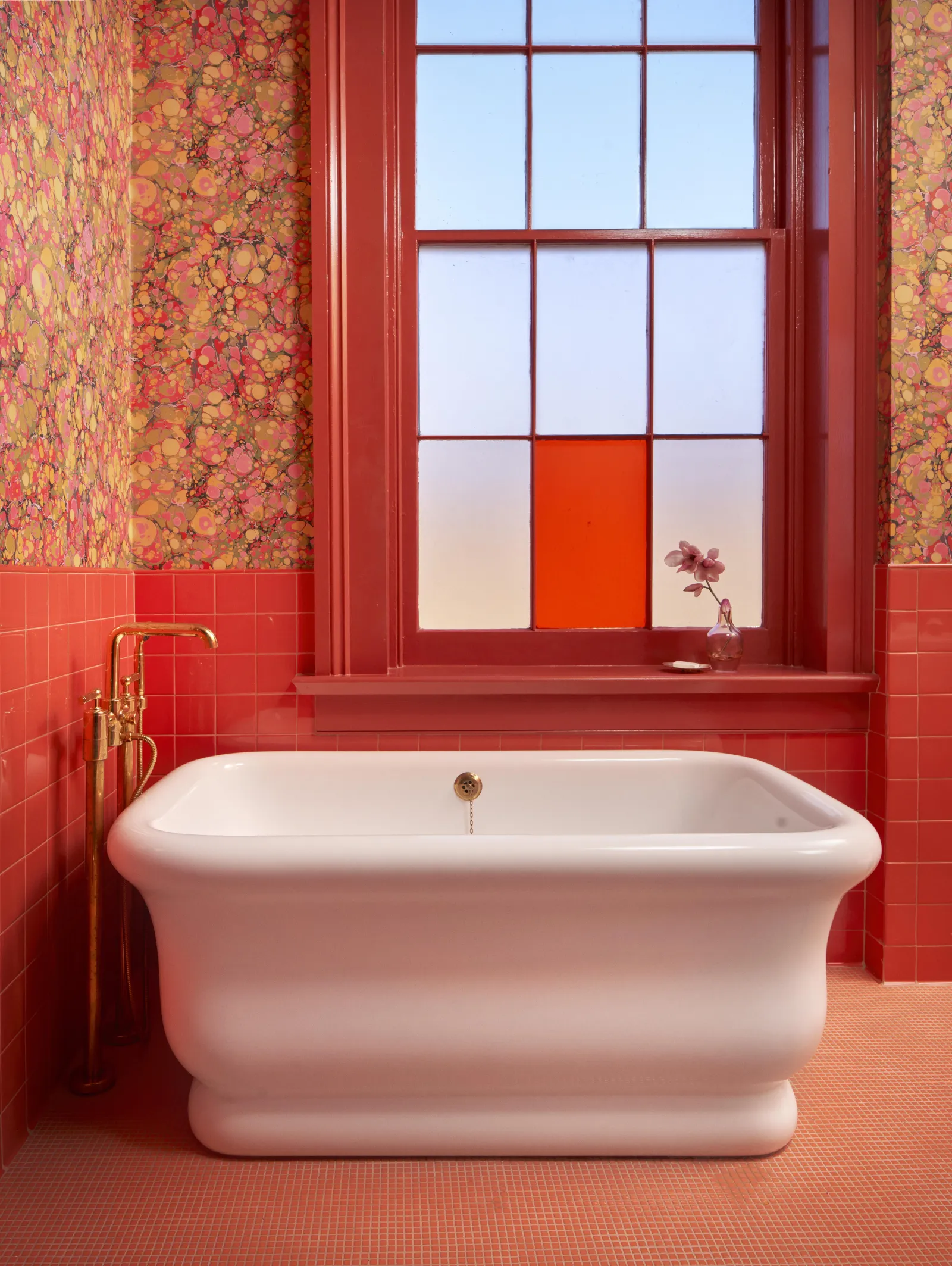 Most of the property's structures are original to the site, but two new buildings were added in the renovation. One is a modern take on a stable, where, in "olden days," horses and carriages would have been kept, but now serves as an event venue that also has the main production kitchen for the entire facility and other back-of-house functions. The other new construction is a pool bar structure that separates the dining courtyard from the pool area, while serving both. Surprisingly, the 80s renovation did include a pool, but they tore out the old, somewhat unnerving, green-hued swimming facility and replaced it with a brand new, Saltillo-tiled pool with a different shape in a slightly different location.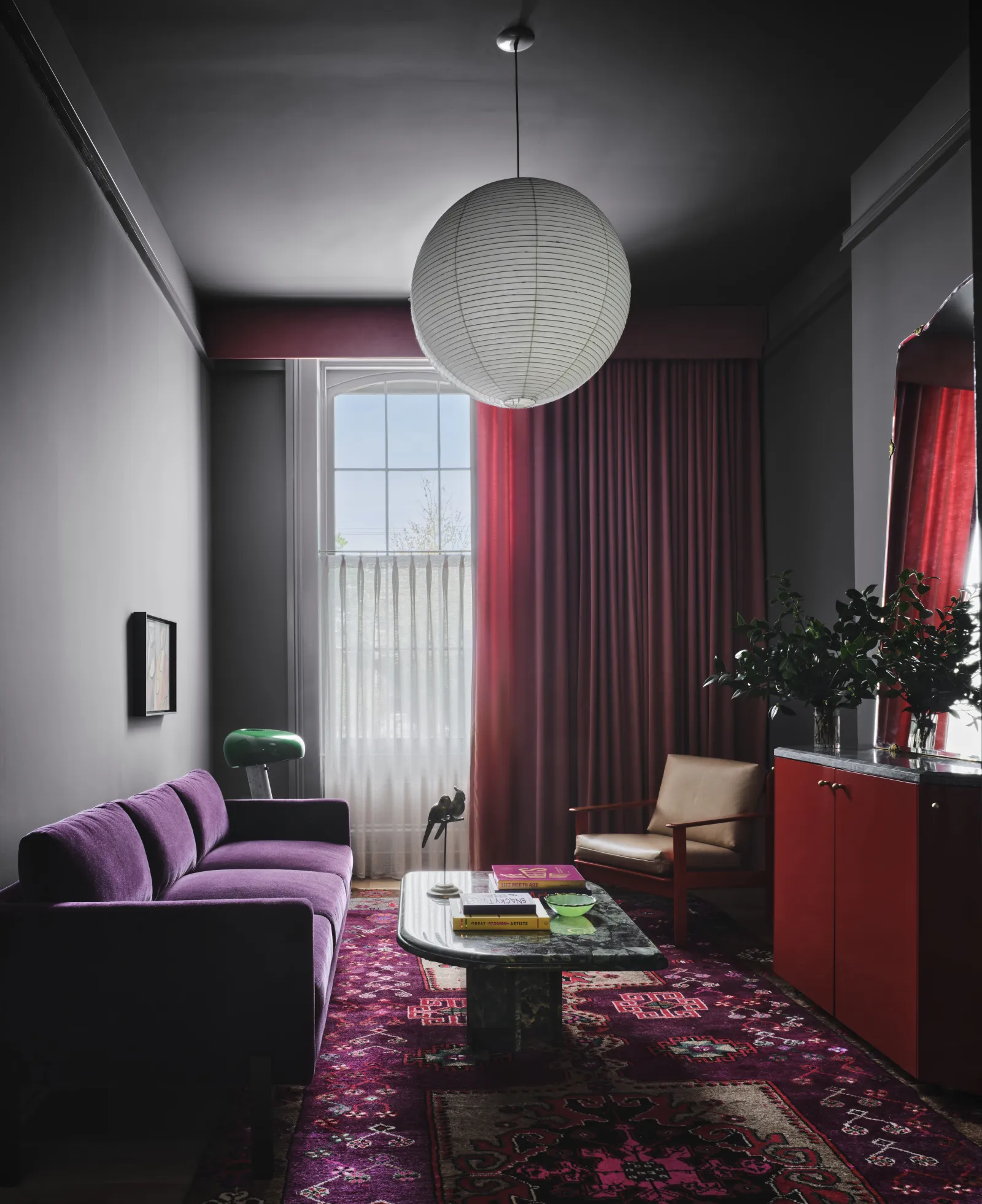 In their vision of the interior, Lambert McGuire decided they were going to go for "60s and 70s decadence over the beautiful base layer of New Orleans classic Garden District design." Lambert focused on the rooms and lobby areas while McGuire concentrated on the restaurant and bar spaces. The Hotel Saint Vincent offers two dining destinations, a fine dining restaurant featuring coastal Italian cuisine dubbed the San Lorenzo & Paradise Lounge (featuring hand painted murals by local artist Ann Marie Auricchio and a custom bar built by Daniel Bell), and the more casual French/Vietnamese spot called, the Elizabeth Street Café. The hotel also features a guest-only bar called the Chapel Club. "In the main dining room of San Lorenzo, we added a thick high wainscot with rope and medallion detailing and then put a layer of excitement on top of the classic architecture with painted floors and murals, custom mohair couches, and wild stones choices," McGuire said. "In the Chapel Club, we amped it up with a hot pink velvet bar front, ebonized floors, and insane black and white marble counter tops."
"We approached the building in the spirit of restoration, with the additional intent of layering a new story on top of the historic structure," Lambert said. In pursuit of that effort, every suite in the hotel offers a different layout, some facing poolside or "Mary" suites overlooking a statue of the Virgin Mary in her grotto, while others like the "Sister Studios" on the 4th floor are more intimate, featuring skyline views, loft ceilings, and writer's nooks. Lambert incorporated her love of Italian modernism into the guest rooms and public spaces by employing a palette of greys, salmons, reds, and golds. "For the bathrooms, we were inspired by the marbled bindings of Margaret Haughery's financial ledgers, and we worked with one of our friends, George Venson of Voutsa, to create a sort of psychedelic marbled wallpaper," Lambert said. "We loved it so much, we ended up using it in other places, including robes and headboards." Intending to flesh out the sub-tropical flora found around the hotel, Lambert McGuire hired a Costa Rica-based firm Vida Masterplanning + Design to imagine the landscaping. Lush, tropical plants line the brick courtyard and pool, replete with burbling fountains, features reminiscent of many French Quarter hotels
and residences.
Today, rates at the Hotel Saint Vincent have increased exponentially from its budget, youth hostel days, with rooms starting at $319, going all the way up to $1,319 per night. Amenities include D.S. & Durga bath products, full in-room minibars, hand steamers, Italian bed linens, custom silk bathrobes, flat-screen TVs with personalized streaming services, portable Bluetooth speakers, and even sound machines. In addition to the swimming pool, concierge services, restaurants and bars, the hotel also offers ByGeorge, a "fashion and lifestyle boutique" featuring luxury leather goods, vintage watches from makers like Rolex and Cartier, jewelry from Alice Cicolini and Oliver Peoples, and much more. Lambert said "we wanted to create something grand and a little debaucherous," and indeed, they have succeeded. Though, we can't help but wonder, what would Margaret think?