Many are ready to get out and spoil ourselves rotten with a bit of we-owe-it-to-ourselves luxury as we hurl headlong into New Years Eve—a day of hopeful anticipation leading into a new morning where anything may still be possible. Well, maybe not out in the world, exactly…with people...or less crowds…and maybe even with some furry family.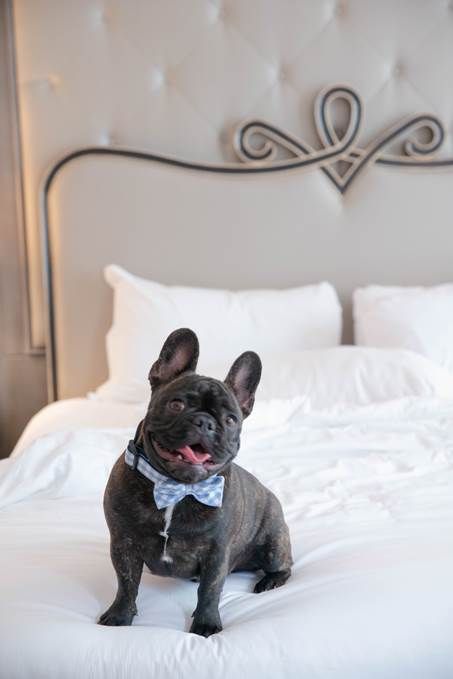 PUTTIN' ON THE RITZ
At 921 Canal St., The Ritz-Carlton New Orleans is giving guests a reason to stay in with a five-course dinner that promises to be "perfectly paired with exquisite wines" at their on-site M bistro. Acclaimed jazz musician Jeremy Davenport will entertain through dinner and keep the festivities going by performing at 9 p.m. until he ends the night on a high note, hosting the countdown to a champagne toast when the clock strikes 12.
If your four-legged best friend is celebrating with you, notify the hotel in advance to arrange to have a Ritz-Carlton pet bed waiting in your suite, along with chew toys, bowls, designer collars, as well as leashes (when available). Well-mannered, disease-free pets must be 30 pounds or less (with an exception made for heavier service pets).
AT THE FOOT OF CANAL STREET
Coming off of a $500 million revamp, the former International Trade Mart building at 2 Canal St. is now the city's newest luxury riverfront hotel, and The Four
Season New Orleans is planning a New Year's Eve filled with glamour and over-the-top revelry.
Donald Link's Chemin à la Mer and Alon Shaya's Miss River restaurant will offer two seatings at 6 and 9 p.m., serving specialty dishes, including locally sourced ingredients. The second seatings in each will include live entertainment, but while Miss River will also have attendees enjoying the hotel's festive Winter Garden and a Champagne toast at midnight, Chemin à la Mer patrons will enjoy exclusive access to the hotel's fifth floor pool deck for unparalleled views of the city's "Dueling Barges" fireworks display, as well as a Champagne toast
at midnight.
Enjoying the ambiance under the 15,000 sparkling hand-cut crystals in the Chandelier Bar will be available exclusively to hotel and restaurant guests.
And if three or more's a crowd, a quiet evening of room-service luxury allow some of the best vistas of the fireworks from the comfort of a river view suite.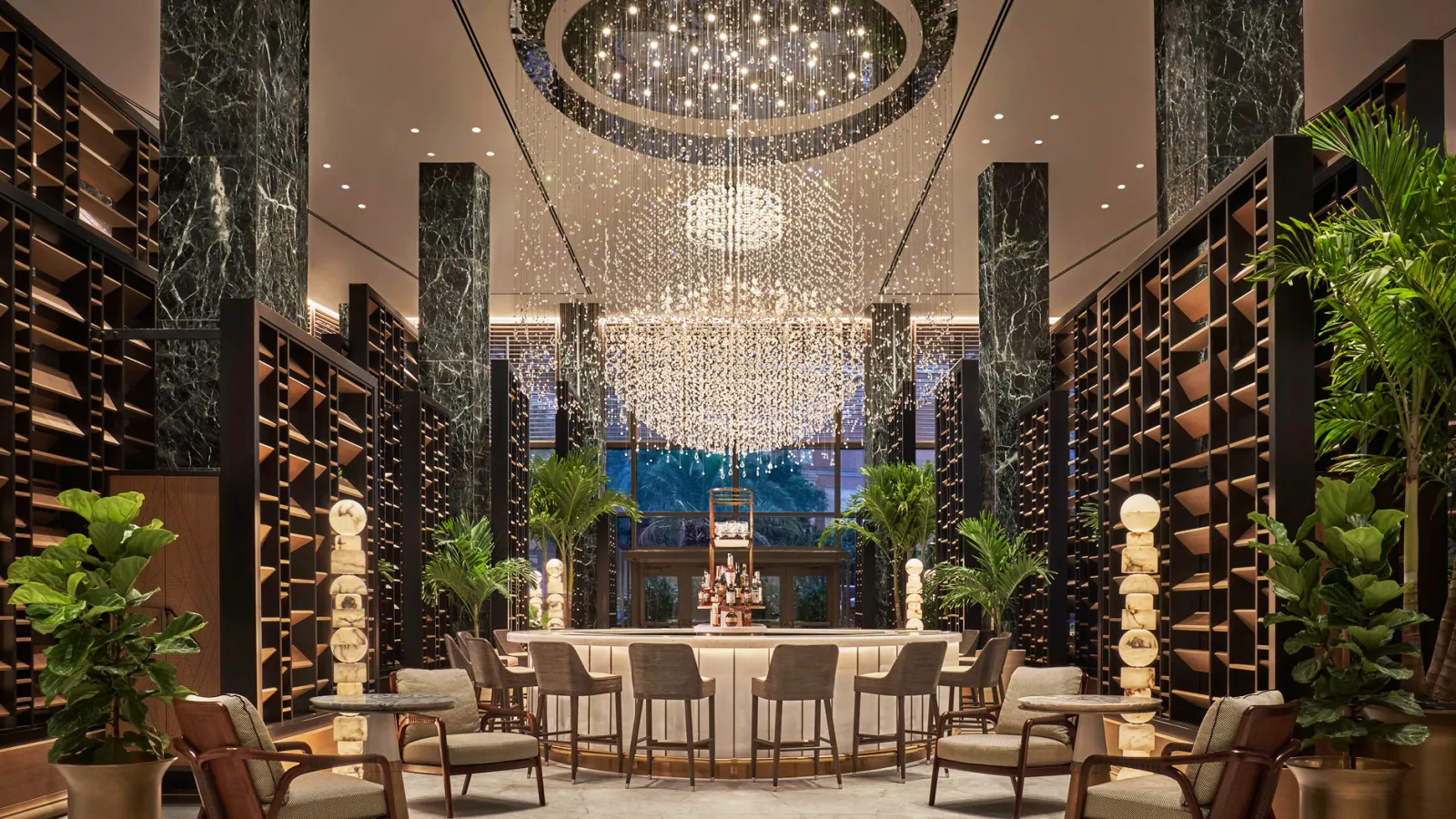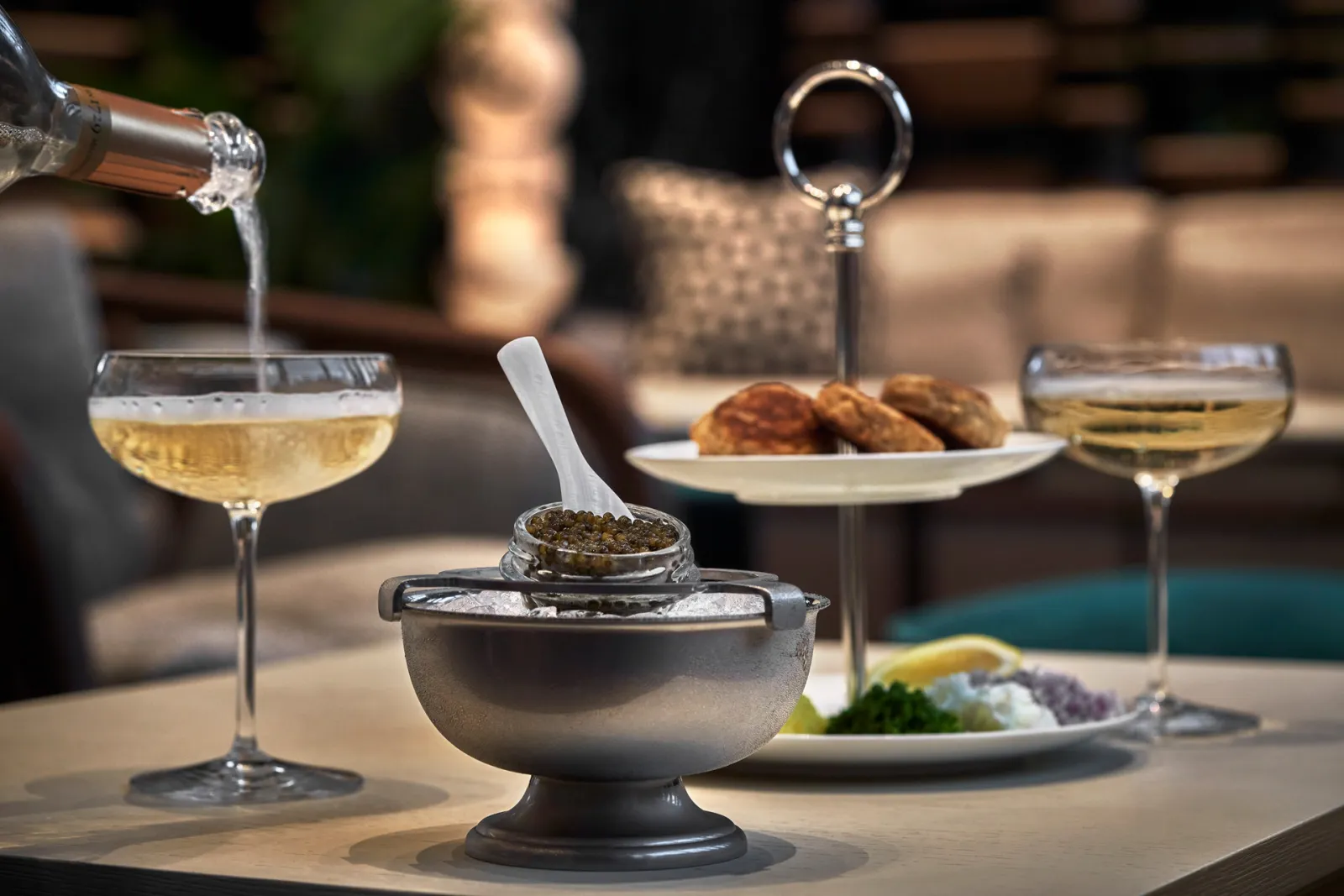 GLITTERATI WITH GLITTER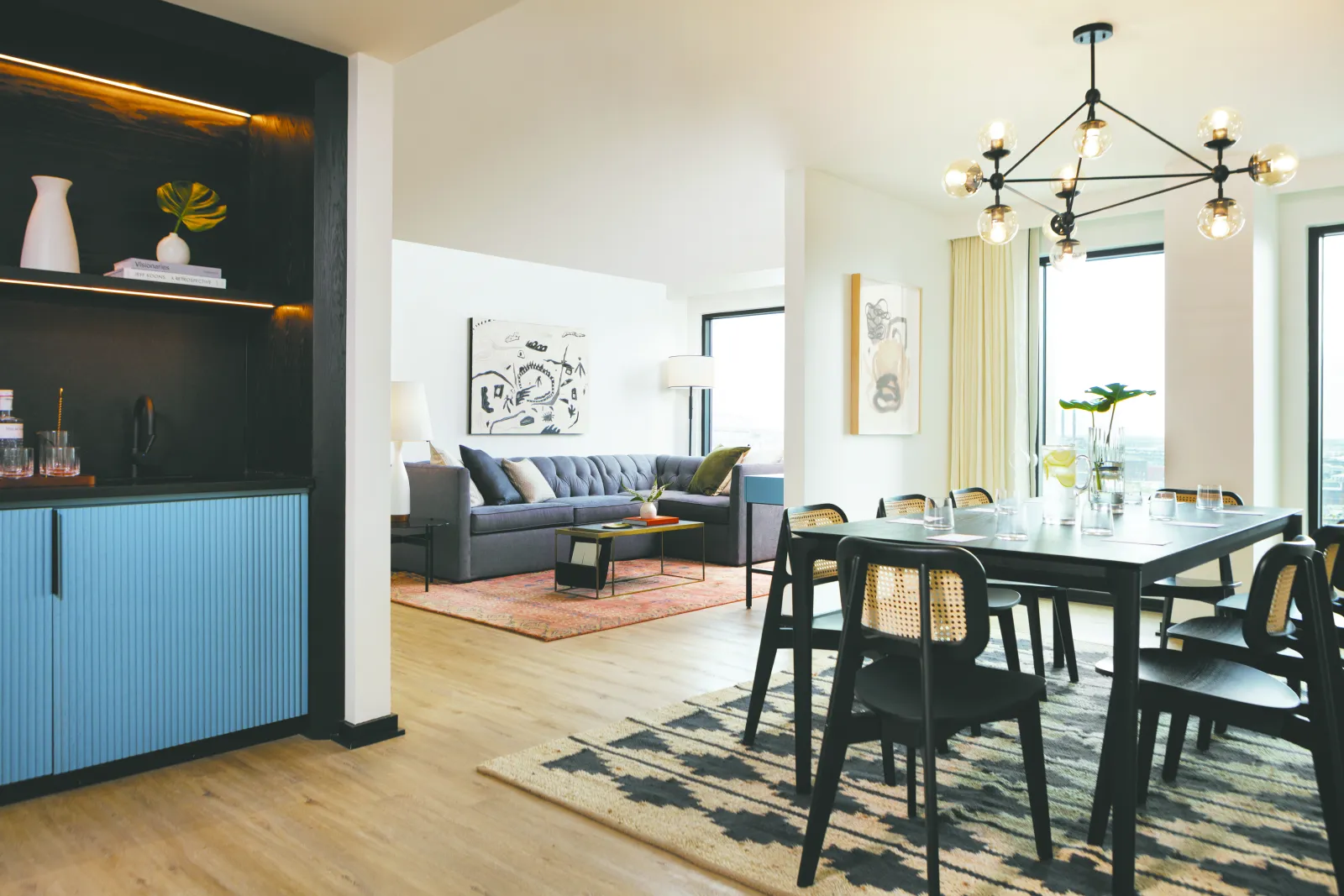 The Kimpton Hotel Fontenot will be kicking out the old year with a New Year's Eve getaway. A New Year's Eve stay in this sophisticated boutique inn at 501 Tchoupitoulas St. will include a welcome gift of Peacock Glitter Balm from local purveyor Electra Cosmetics, a $25 food and beverage credit in the in-house Peacock Room or Gospel Coffee & Boozy Treats eateries, and in-room snacks and bottles of water.
With at least two days advance notice, canine companions will also receive welcome treats & take-home gifts. Additionally, guestrooms will be furnished with a pet bed and bowls for food
and water.
Beyond that, as any forward thinking New Orleans host would—a much needed New Year's Eve recovery pack is delivered to guests on New Year's Day to nurse the hangover.
THE VIRGIN HAS THE FLOOR
Virgin Hotels New Orleans at 550 Baronne St. in the CBD will have you toasting to 2022 with a bottle of bubbly ready to be popped when you enter in your suite—or perhaps Sir Richard Branson's suite?
Virgin Hotels offers an opportunity to upgrade to "Richard's Penthouse" at a steep discount, but only two winners are selected each week, so best to stay off the "Naughty" list.
If you want to keep the party going all night long, or just have a massive sleepover, this upscale hotel's "The Floor Is Yours" offer secures an entire floor of 25 rooms for $12,000 for you and your closest family and friends. A two hour welcome reception with snacks and a private bartender kicks off the evening. Virgin thoughtfully provides TFIY guests with a Hangover Kit filled with some favorite goodies, along with a 2 p.m. late checkout to recover the next day at no additional charge.
Virgin also "encourages heavy petting" if a quieter night snuggling with your furry friend(s) is preferred. They can have a PAWliday of their own with "dog-friendly chambers and pet-menities as cozy as your own." The hotel also provides stylish Virgin bandanas, a food and water dish, and some treats, of course—all with no extra pet fees or restrictions on size or breed.
Guests who wish to celebrate with champagne towers, go-go dancers, fire twirlers, disco balls, and fireworks outside their rooms can indulge in Studio 504 at Dreamboat and The Pool Club, indoor and outdoor rooftop venues—costumes required for entry.
The on-site Commons Club offers a lower-key. early New Years from 5-10 p.m. Executive Chef Alex Harrel's a la carte menu will feature seasonal fare.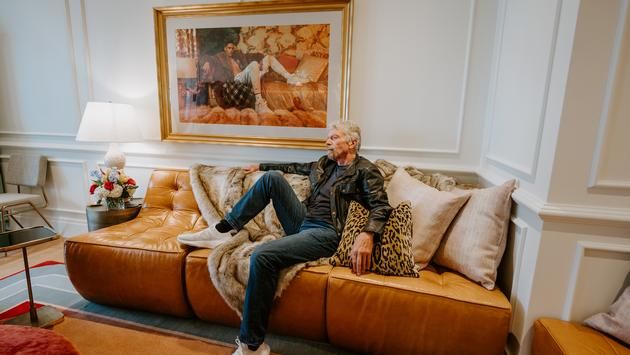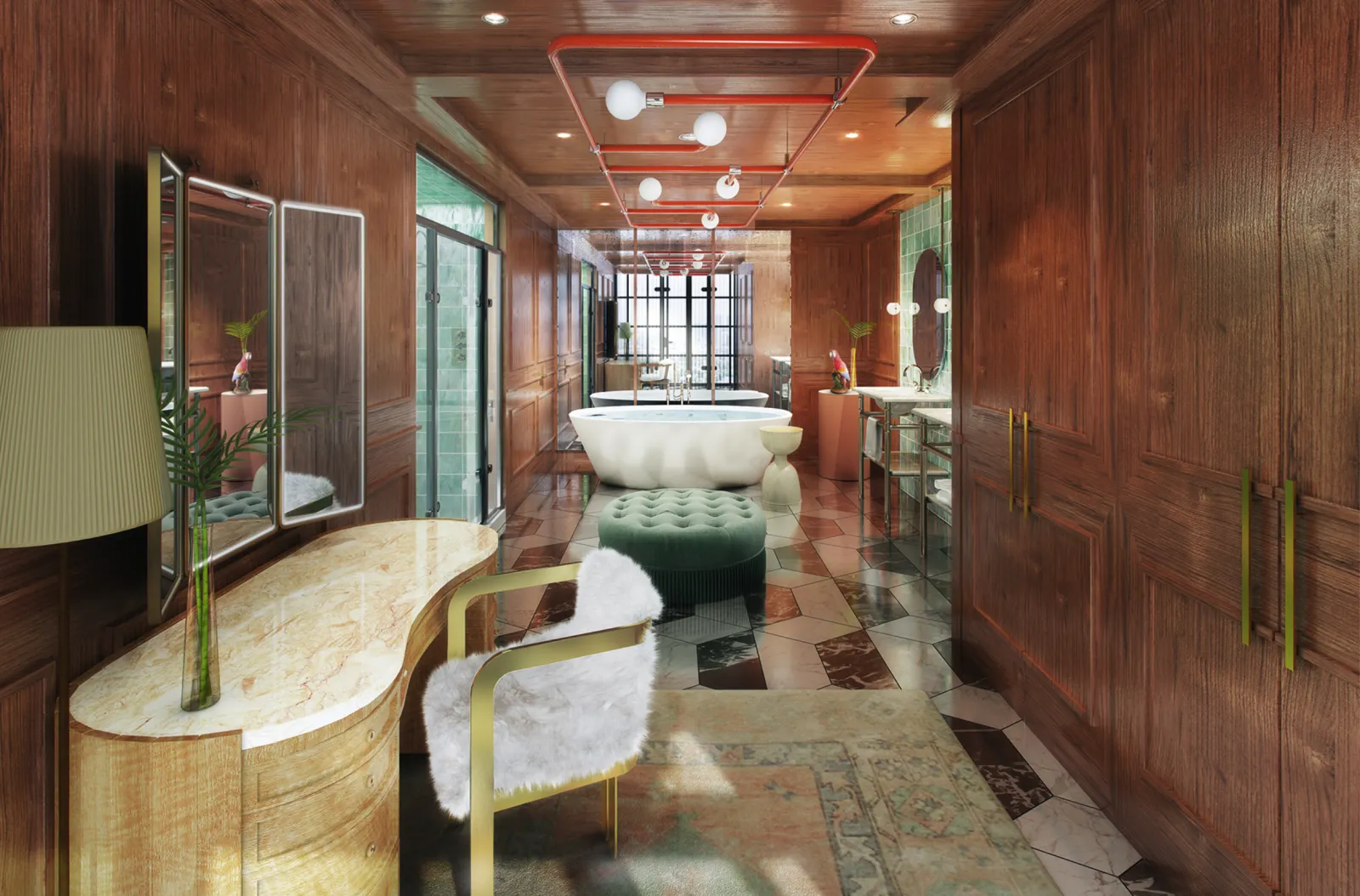 BRIGHT NIGHT, BIG CITY
Velvet ropes will line the Hyatt Regency New Orleans at 601 Loyola Ave. adjacent to the Superdome, as it hosts Bright Night New Orleans. With similar events in D.C., San Diego, and Denver, the Crescent City will represent with a six-hour party tasty Hyatt Regency fare, party favors to ring in the New Years, and, of course, a mid-night celebration.

As it's New Orleans, music is key, and BNNO represents! The star-studded lineup includes Big Freedia, Tank and the Bangas, Brass-A-Holics, 5 Finger Discount, and the 610 Stompers to make sure everybody is dancing.
When its time to turn into a pumpkin, the elevator back to your room will be less than an Uber home if you add in the surge fee.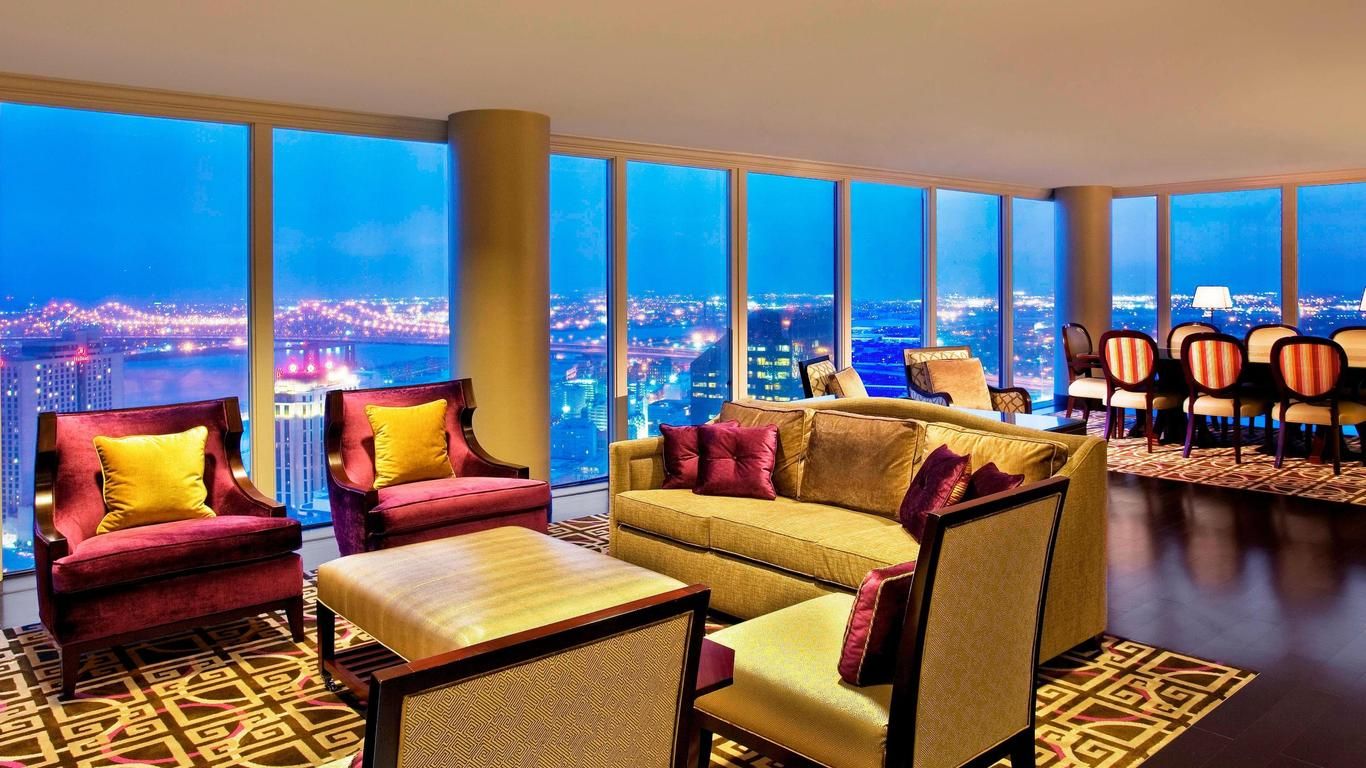 RISE ABOVE IT ALL
Partygoers looking to thrive in the New Year can soar up to 49-stories above the river, CBD, and French Quarter in the Sheraton New Orleans at 500 Canal St. Suites and guestrooms overlook the fireworks, and a complimentary bottle of red, white, or sparkling wine is provided for a midnight toast.
To greet 2022 on a more stress-free manner, the hotel is adorned with Paul Rodrigue Blue Dog paintings alluding to its dog friendliness and, at no additional cost, provides a sleep-it-off til 2 p.m. late check out, a $25 F+B credit (for each night) to use at the hotel outlets, and, most notably, complimentary overnight valet parking so you have peace of mind the car is safe.
Securing a stay using promotional code EVE unlocks a few unexpected surprises when booking.
So, take a day off from worry in the City That Care Forgot. Ride a wave of positivity into 2022 to create joyful memories that straddle both years. You're in New Orleans, fer God sake!