Born December 10, 1926 in Greenwood, MS, Eddie Jones became an idiosyncratic guitarist in New Orleans under the moniker Guitar Slim.
Guitar Slim passed away on February 7, 1959, at the young age of 32. In his short career, he cultivated mystique due to his wild stage show, out-of-this-world look, and ahead-of-its-time distorted guitar playing. Guitar Slim may not be a household name, but he was so far ahead of his time and died so young that he may have seemed more like a vivid dream rather than an actual man.
Eddie Jones was raised by his grandparents as his mother passed away when he was five, and he never knew his father. He frequented juke joints around Hollandale, MS in his free time.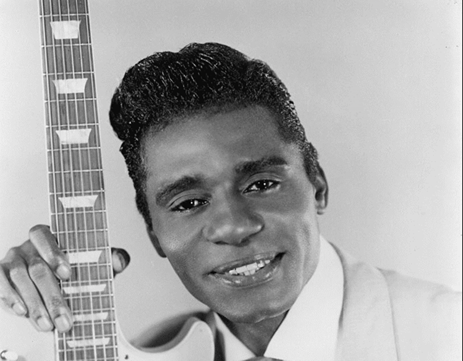 A radio documentary produced by David Kunian in 2001 features interviews with people who knew Eddie. His late childhood friend, Julius Ballard, stated in the documentary, "He would dance with two women better than the average man could dance with one woman. He could jump up, and he could do the split. He could rock back on his heels, go back all the way until his head touched the floor."
Eddie went to work on a farm in Arkansas where he met fellow worker, Willie D. Warren. Willie D.'s protégé, Tino Mack, recalled Willie D. talking about Eddie, saying, "One of the young workers was a guy named Eddie Jones. He said that when they were done working, there would be a party. He said Eddie Jones was a remarkable dancer. But he didn't play music. One thing led to another, and Willie started showing him guitar chords. He was a quick study. [Willie] would crack a smile from ear to ear when he would think about this kid that he showed how to play the guitar, and what he went on to do with that talent. He took it to the highest level."
Guitar Slim in NOLA
Eddie headed down to New Orleans in 1950, and he started calling himself Guitar Slim. Singer Gerri Hall of Huey "Piano" Smith & the Clowns first noticed Guitar Slim when she heard music coming from the house/bar next door. She said, "After [the house] closed up, we hear this whining guitar at 6 in the morning. I said, 'I thought they gave the party up last night?' I made it my business to go down there and see what was happening. He would play and sing to himself. He'd serenade the whole neighborhood."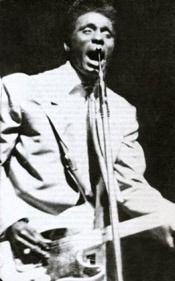 Soon enough, he was thrilling audiences at clubs around town including the Dew Drop Inn and Tijuana Club. He had an extremely long amp cord, and, even if it was raining, he would run out into the street playing, he would jump on top of the piano or bar, and he would even climb into a building's rafters. Slim was known to dress in bright-colored suits to which he matched his shoes, shirt, and even his hair. His regular pianist Lawrence Cotton said, "Slim would have those people like the Pied Piper had those people. He had an act where he had a cord that was almost 50 yards long. He had a guy that was his valet, Eddie Lee Thompson, and sometimes Slim would get on Eddie's [shoulders], and that seemed to put the people in a frenzy."
"At one time, especially in the Black community, a lot of people would still know about Guitar Slim. The people that do remember him, he made a profound effect on them. He was flashy with his suits, but it was more than that. It wasn't just for show; he was a really talented musician and singer," stated WWOZ host, Neil Pellegrin.
Guitar Slim lived for a time at the Dew Drop Inn where he also performed. Musician Earl King recalled, "Slim had these brown paper bags cut up with thumbtacks hanging all around his walls. He would take an eyebrow pencil, and he would write songs on them. He'd say, 'Earl, you see these songs up here? I had a dream. The devil came to me with a song, and the Lord came to me with a song. You know which one I picked?' I looked at him, 'I picked the song from the devil,' he said. 'This is gonna be a hit song.' That was 'The Things I Used to Do.'"
"He made a name for himself as a showman and recorded some things for Imperial Records and JB Records starting in 1951, then he got signed to Specialty Records in 1953 where he recorded his big hit 'Things I Used To Do' with Ray Charles on piano and doing arrangements," explained Neil. "Slim did about 25 songs for Specialty Records, and for Atlantic Records [which he signed to in 1956], he did another dozen or so. It was pretty prolific for just those few years."
Everything seemed to be going well for Guitar Slim except for his penchant for drinking. Trumpeter Porgy Jones stated, "Slim, to me, seemed like he had a good mind, but, like a lot of artists, he boozed a lot."
Declining Health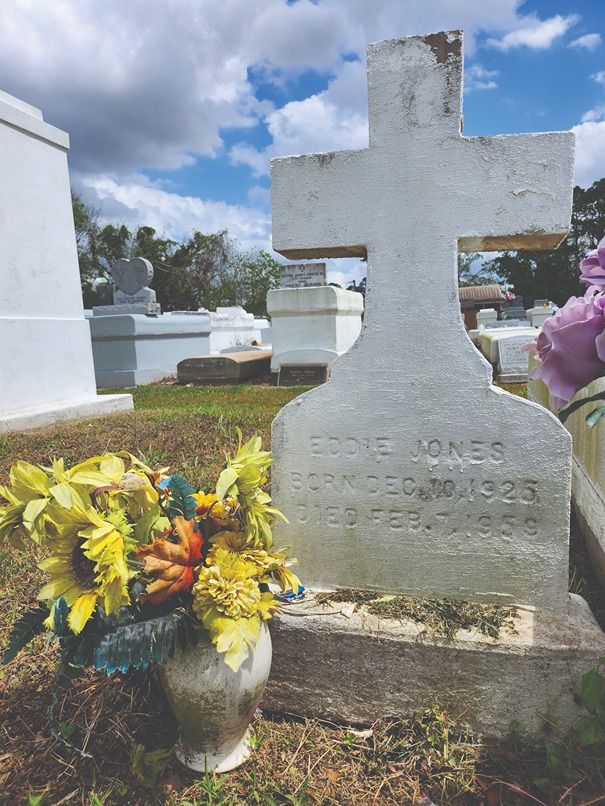 People who knew him noticed a decline in his health in the late 1950s, and Guitar Slim knew that he was ill, too. Singer Carol Fran said about Slim, "He'd have problems, and he poured them out into his music. He was a troubled man deep inside. He was a wonderful person, and he partied himself to death, drinking."
Guitar Slim was in New York when he fell seriously ill with double pneumonia during his show in Rochester. He asked to be brought back to New York City. His valet Eddie Lee Thompson said, "Slim had gotten so small, I picked him up. I remember carrying him up the stairs. Once I was carrying him up the stairs [to the doctor], he took one breath. We got him up there and sat him up in the chair. He [exhaled], and he was gone." Guitar Slim is buried in Thibodaux, LA in Moses, Allen Chapel, Calvary Cemeteries.
Eddie "Guitar Slim" Jones may not be well-known by the masses; however, his musical innovation, unmatched charisma, and tenacious desire to be different left a deep impact on those who experienced him. He even was an influence to the likes of Jimi Hendrix and Stevie Ray Vaughan. He burst onto the stage and into the studio so quickly and colorfully that people hardly had a moment to understand this force of nature before his flame was blown out.