With Labor Day weekend here, everyone is ready to get away from all the stress of COVID-19, school and work responsibilities, and trying to shift back into normal life. Imagine sitting in your beach chair, sunglasses on, drink in hand… Now, let us make it a reality. Below are five nearby beaches that you and your family, friends, or just you can visit this Labor Day weekend.
Ship Island and Excursions
Ship Island is the perfect day trip for those who have kids. With a 50-minute ferry ride to the island and a lot of interesting history, it is sure to be a day they will not forget. Only an hour and a half from New Orleans, Ship Island is one of five Mississippi barrier islands that is located only miles off the mainland of coastal Mississippi. Dolphin watching cruises are a popular option for visitors, with tickets priced at $21 for adults. 1040 23rd Ave., Gulfport, MS; (228) 864-1014,msshipisland.com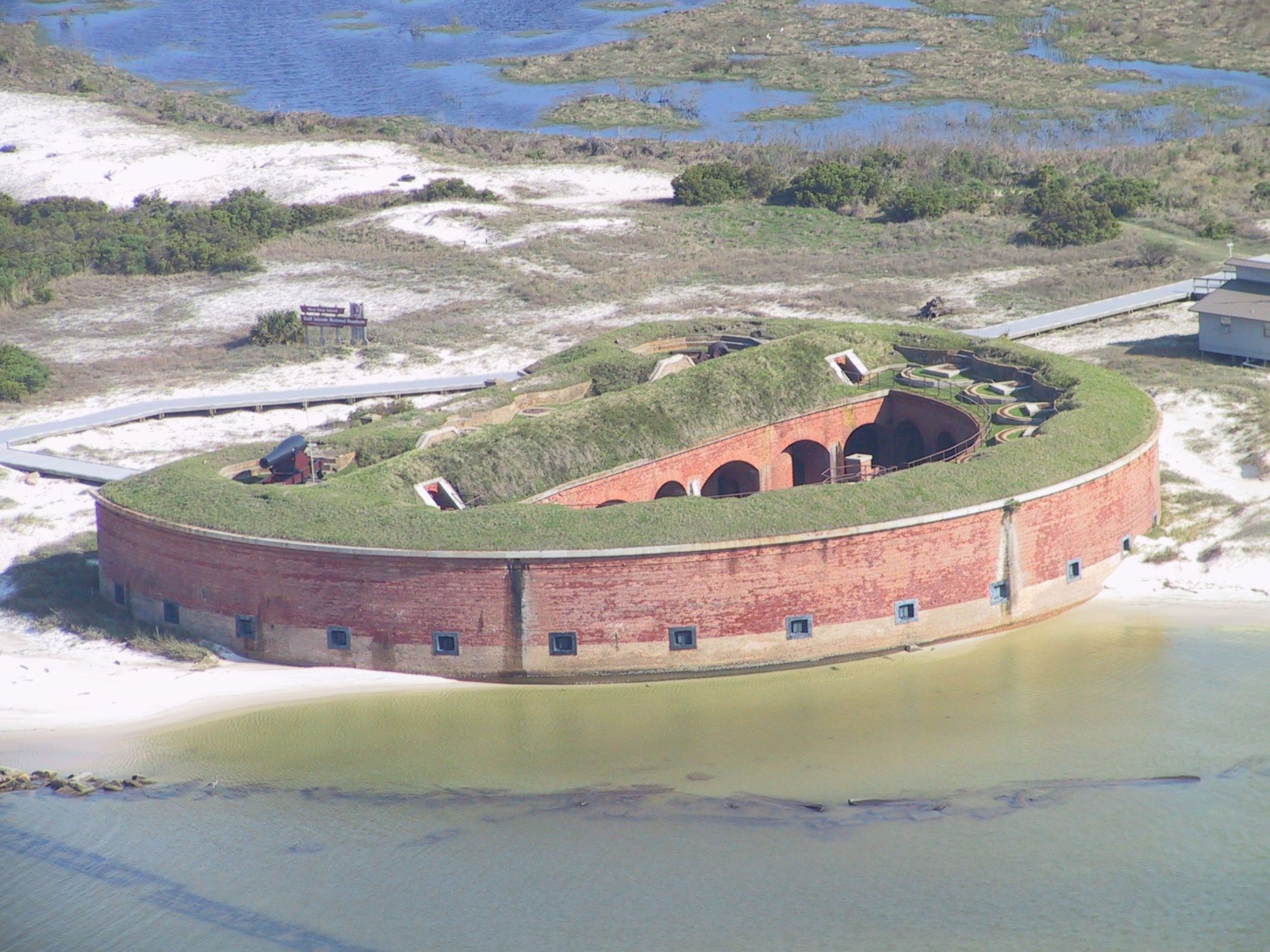 Grand Isle—Sportsman's Paradise
Grand Isle is Louisiana's only inhabited barrier island. This island, that is only two hours from New Orleans, is known for its world-class fishing and birding habitat. Grand Isle has seven miles of beaches and Elmer's Island Wildlife Refuge, and you can camp overnight in Grand Isle State Park. Interesting fact: Barrier Islands, like Grand Isle, are the first line of defense against destructive hurricanes. If Grand Isle were not there, Hurricane Katrina and others would have caused even more damage to New Orleans and surrounding areas. For Labor Day, Grand Isle will be hosting its 5th Bloody Decks Fishing Rodeo and its 60th Grand Isle Redfish Rodeo. Grab the family and explore Louisiana's own Sportsman's Paradise. 2757 LA Highway 1, Grand Isle, (985) 787-2997, townofgrandisle.com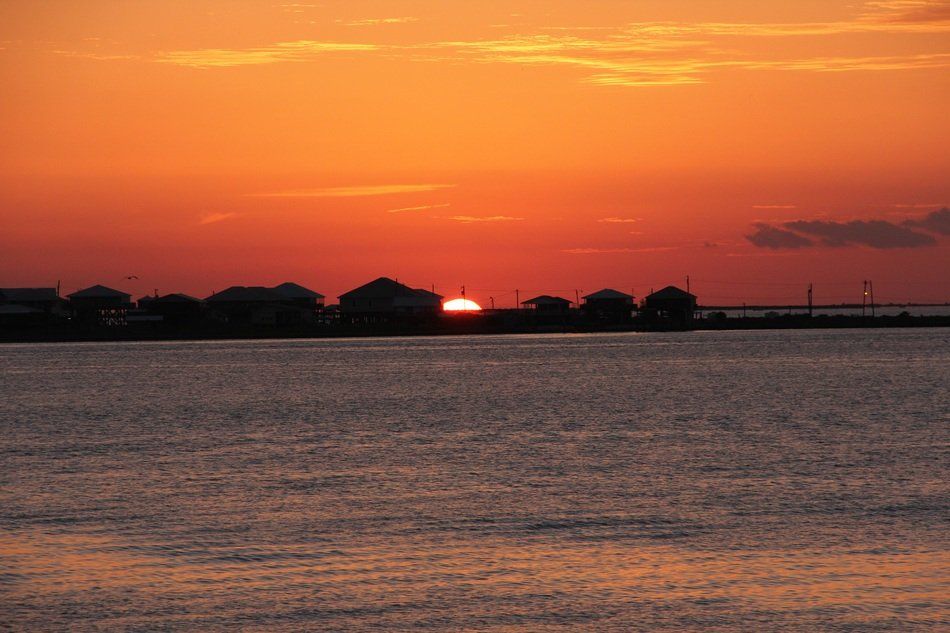 Dauphin Island - Sunshine Capital of Alabama
Just a two-and-a-half-hour drive from New Orleans, Dauphin Island is the perfect getaway from the city. This old-fashioned, charming town in Alabama does not even have the need for a stop light. The island accommodates kids as well with the Daulphin Island Sea Lab's Public Aquarium. To get to this secluded island, guests must take an automobile and passenger ferry. With 17 miles of beaches and some of the best seafood Louisiana has to offer, Dauphin Island is a great place to spend your Labor Day.109 Bienville Blvd., Dauphin Island, AL, (251) 861-3607, dauphinisland.org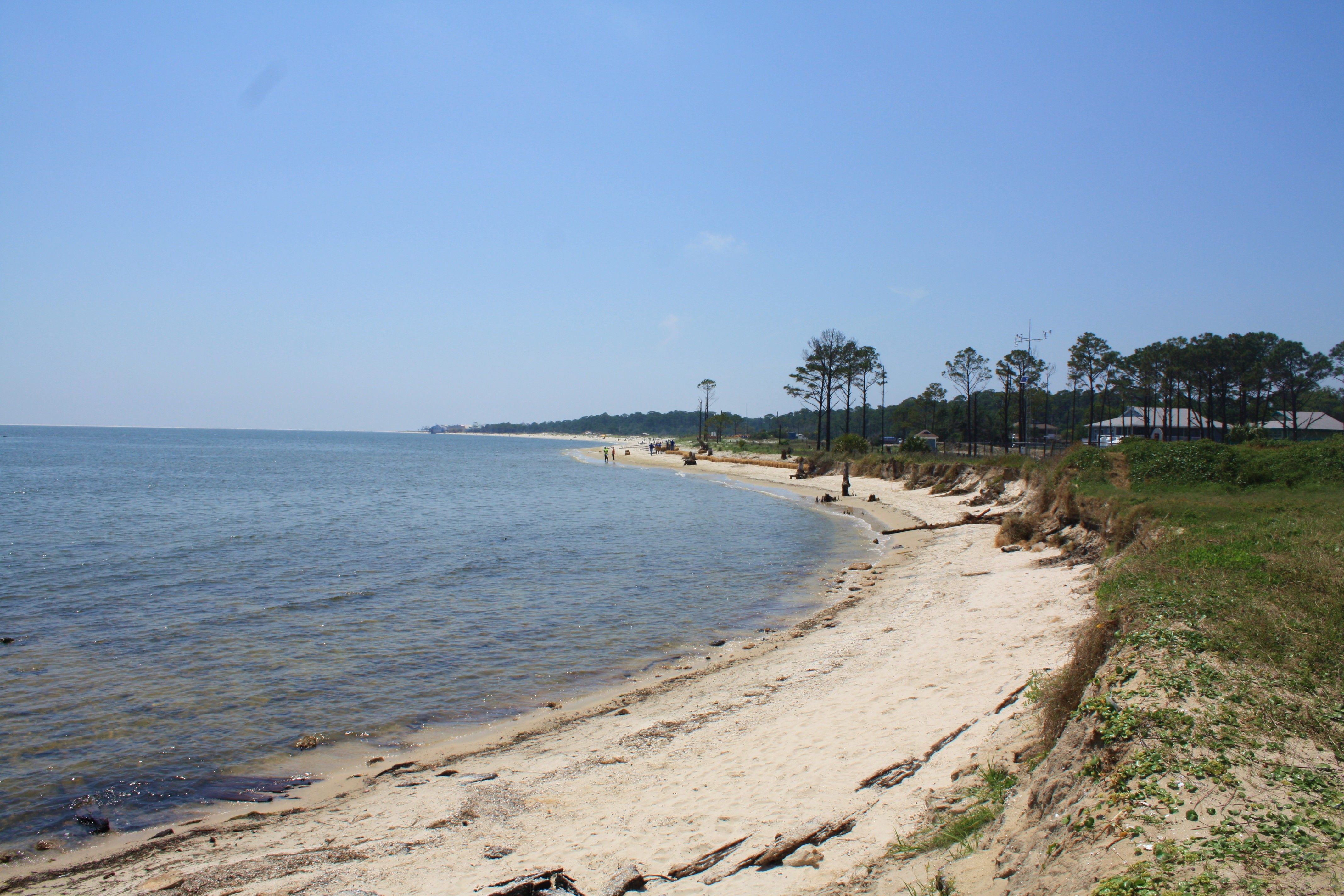 Relax on Navarre Beach
Just three and a half hours from New Orleans is "Florida's Most Relaxing Place": Navarre Beach. Navarre Beach is in the heart of Florida's panhandle and offers 12 miles of sandy, white beaches. Even though it's quaint, Navarre Beach has activities for everyone to enjoy, from surfing lessons to multiple art galleries. 8543 Navarre Pkwy., Navarre, FL, (850) 981-8900, getrelaxing.com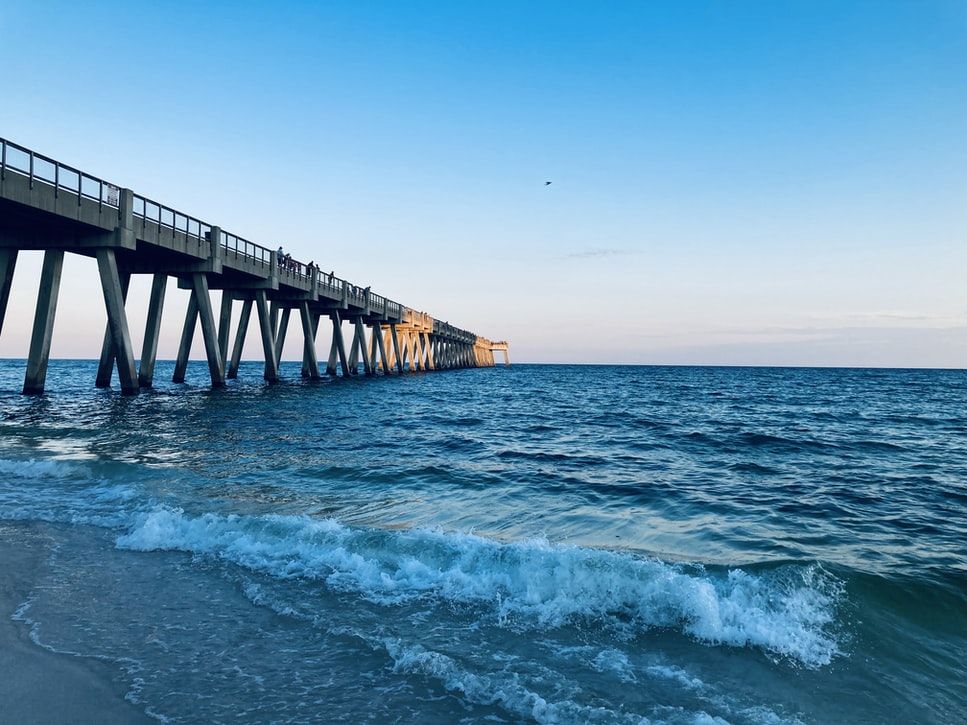 Leave Footprints in the Sand at Pensacola Beach
Last year, Pensacola Bay Area in Florida celebrated the 460th anniversary of its founding. Pensacola Beach is known for having many fun things to do, crystal-blue water, and the sparkling, white beaches (quartz from the Appalachian Mountains is what makes them so white!). With 18 miles of beautiful beaches and not a cloud in the sky, Pensacola Beach is the perfect Labor Day weekend getaway.
The Island Cross is a 10-foot cross on Pensacola's Beach that recognizes the first Christian mass held in the United States. The cross has stood firm through all of Mother Nature's turmoil so far. Pensacola is very eco-friendly, making sure that they keep their wildlife safe and their beaches and community clean. Check out the Footprints in the Sand Eco Trail, where you will learn about local animal and plant life through informative signs. With a mobile device, you can access the secrets of Pensacola Beach, learn about the journey of sea turtles, identify mysterious seashell, and more. 7 Casino Beach Boardwalk, Pensacola Beach, FL, (850) 932-1500, visitpensacolabeach.com