The Halloween season, at least in the United States, is known for its embrace and celebration of macabre imagery like monsters, witches, and demons.
New Orleans even has its own famous ghosts.
There are world-wide Halloween celebrations for many other cultures, including Day of the Dead for our right-across-the-southern-border neighbor. For Mexico, these grave images can hold deeper meanings that tie directly to family, heritage, and remembrance.
An Ancient and Modern Tradition
With roots in pre-Columbian Mesoamerican civilizations like the Maya, Aztecs, and Toltecs, as well as traditions from Medieval Europe, Day of the Dead, or Día de los Muertos, is a holiday that is firmly embedded in Mexican culture. In fact, even mentioning "Day of the Dead" will more often than not conjure skeletons, as well as living people with skull face paint, beautifully decorated in traditional and colorful Mexican attire. Anyone with even a passing knowledge of Mexico at least knows the main icon of its most famous holiday—sugar skulls that are decorated with beautiful designs and bright colors.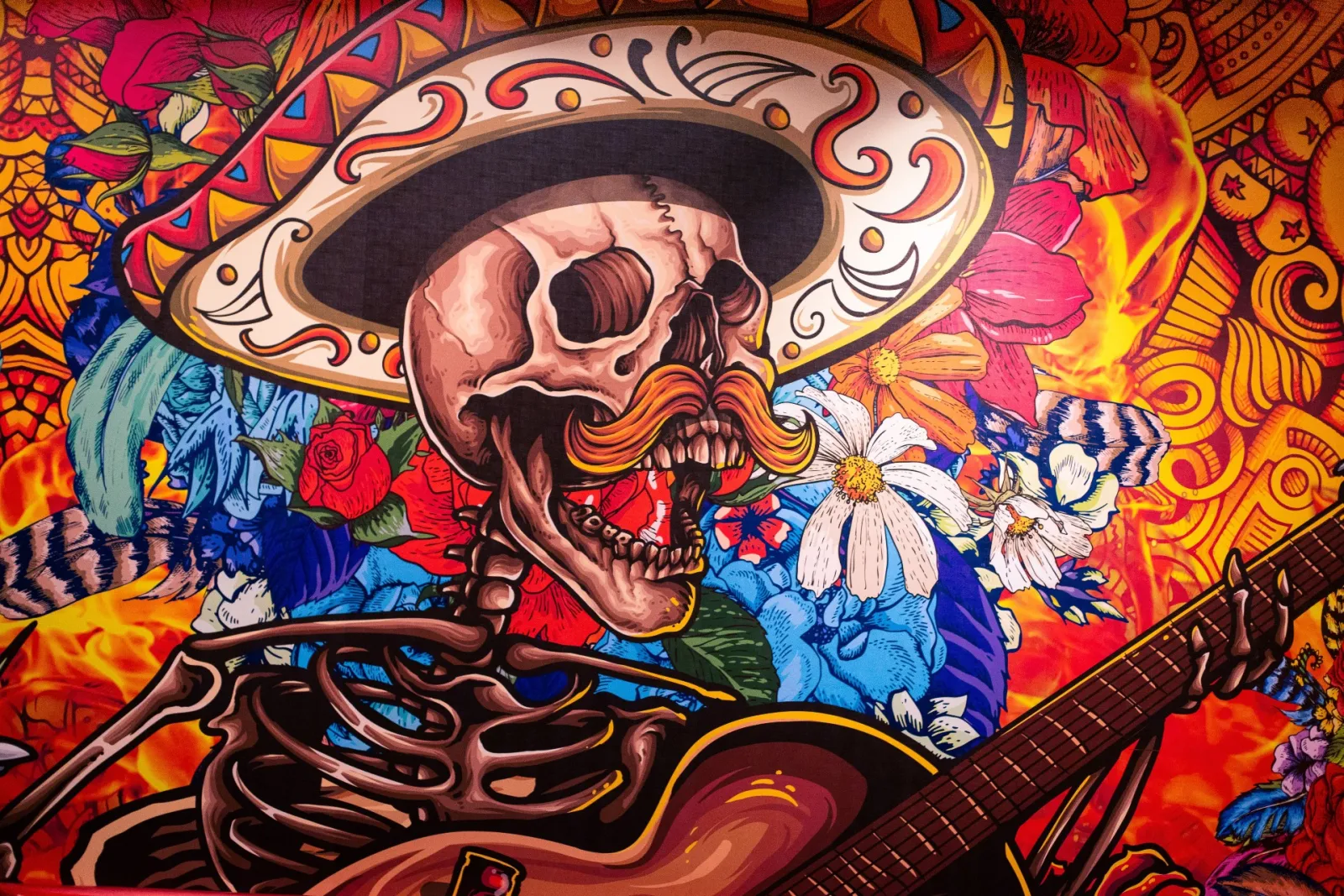 While the skulls are the most recognizable symbol associated with Day of the Dead, the holiday itself really does not have anything to do with Halloween or anything really ghastly.
Its main attribute is to visit gravesites or cemeteries, and it has more in common with the Western Christian events of All Saints Day and All Souls' Day, especially since Day of the Dead is celebrated on the exact same days: November 1 and 2.
Coming Together for Lost Loved Ones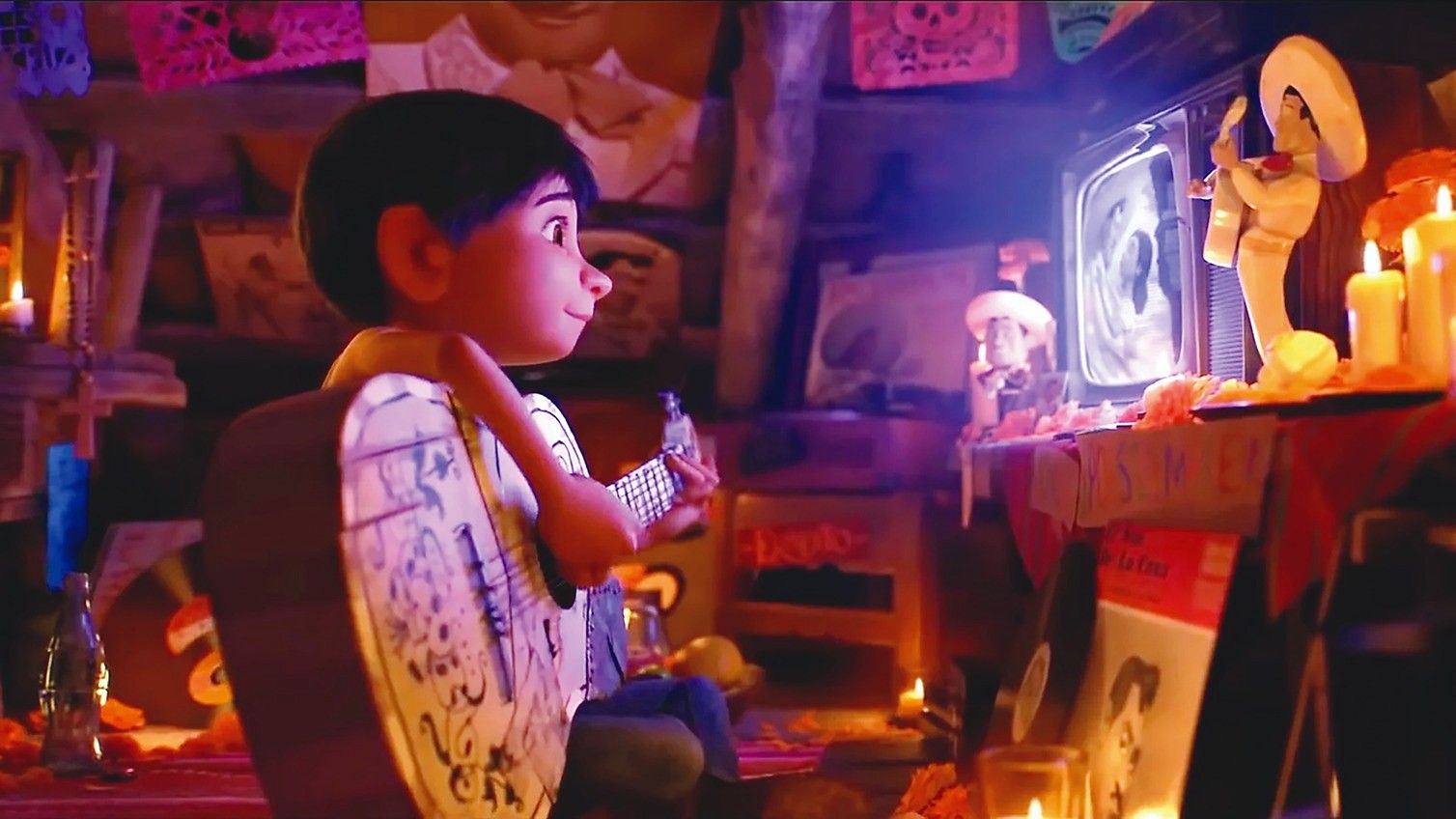 So how exactly is Día de los Muertos celebrated in Mexico? One of the most typical ways Day of the Day is observed involves a family gathering together and building an altar to deceased members of said family. Any child, parent, or even just animation fans who have seen Pixar Animation Studios' 2017 film Coco will no doubt recognize that Día de los Muertos altars, also called ofrendas, are featured heavily in that movie.
These altars can be decorated with photos of the deceased, Christian iconography including crosses and images of the Virgin Mary, the departed's favorite food (as well as a sweet bread specific to the holiday called pan de muerto, which is made to look like it has a skull or crossbones on it), Mexican marigolds (also called cempasúchil), and either clay or sugar skulls (known also as calaveras) with names of the dead written across their foreheads.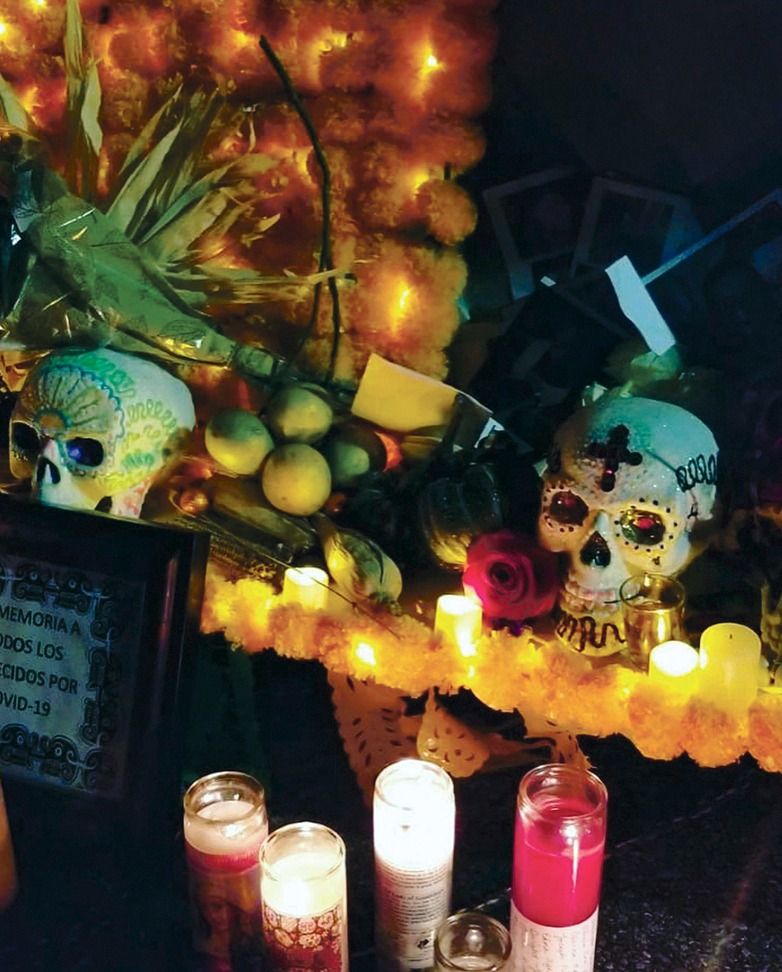 Altars can also contain toys for any of the family's departed children, as well as tequila or margaritas for the dead adults. These altars can either be inside or outside a family's home, or even at a loved one's gravesite, and typically, families will gather around them for long periods of time to remember the deceased and pay their respects.
The belief is that the altars attract spirits of family members, where they are greeted by their living family praying for them, as well as some of their favorite things that they enjoyed when they were alive, giving them some peace or a bit of happiness in the afterlife.
A Joyful Celebration
While Day of the Dead could definitely be seen as a solemn occasion by some, more often than not, just like New Orleans' second line tradition, the holiday can be joyful and even humorous.
Since the holiday is so family oriented, it serves as a way for extended families to gather and spend time with each other. There is also a custom called calaveras literarias, which literally translates to "literary skulls," that has been associated with Día de los Muertos since either the 18th or 19th century.
These are short poems or epitaphs that are light-heartedly written to mock either living or dead individuals and usually incorporate death-related imagery like skeletons, cemeteries, and even the Grim Reaper. Said individuals in these epitaphs can be either family members or friends, but calaveras literarias can also be written about historical or public features.
In fact, these poems and prints helped to solidify the skeletal image commonly associated with Day of the Dead. The progenitor was an early 1910s print titled La Calavera Catrina by an illustrator named José Guadalupe Posada, which showed a skeleton wearing a fancy 20th century hat and was meant to mock upper-class people who tried to look and dress more European-like.
Importance to Mexican Identity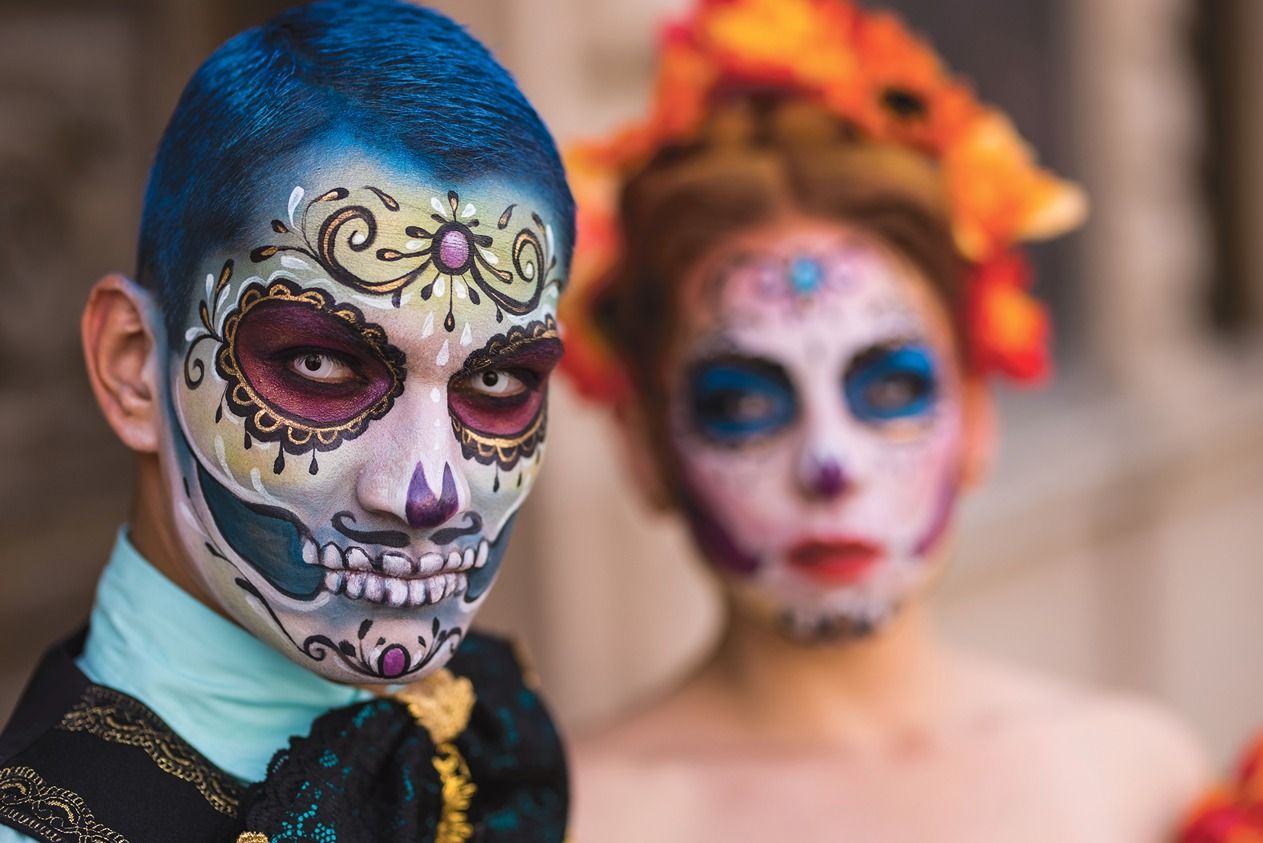 Día de los Muertos is so deeply ingrained into Mexican culture and identity that the holiday can be found wherever there are large communities of Mexican people, which also includes the city of New Orleans.
Not only does the Crescent City have a fairly sizable number of Mexican residents (especially after Hurricane Katrina), New Orleans saw much contact and exchanges with Mexico, as well as much of Latin America, during its history as one of the most important port cities in North America.
In fact, one of Mexico's most famous presidents, Benito Juárez, even lived in New Orleans two separate times in the 1850s when he was in exile from his homeland (a statue dedicated to him can actually be found at the intersections of Conti and Basin Streets). Not only do local Mexican restaurants in the city throw Day of the Dead-themed events and get-togethers, a parade celebrating Day of the Dead, and put on by the Krewe de Mayahuel, has been rolling in New Orleans since 2018.
Love of Family and Culture
So if you are walking through the streets of New Orleans and see colorfully decorated skulls being sold in a shop, do not assume they are just some Halloween decoration. Those Day of the Dead skulls have a deep cultural importance to the people of Mexico and anyone of Mexican-descent. The skulls are a part of their identity, one that is defined by tradition and the importance of family.