There's something magical about going to summer camp: meeting new people, sleeping in bunks, rushing down a waterslide. These are memories that stick. But do you really need to physically go to camp to feel the enchantment? Camp Pelican and Camp Challenge are doing their best to bring the experience right to would-be campers' homes, since both camps have chosen not to operate this summer.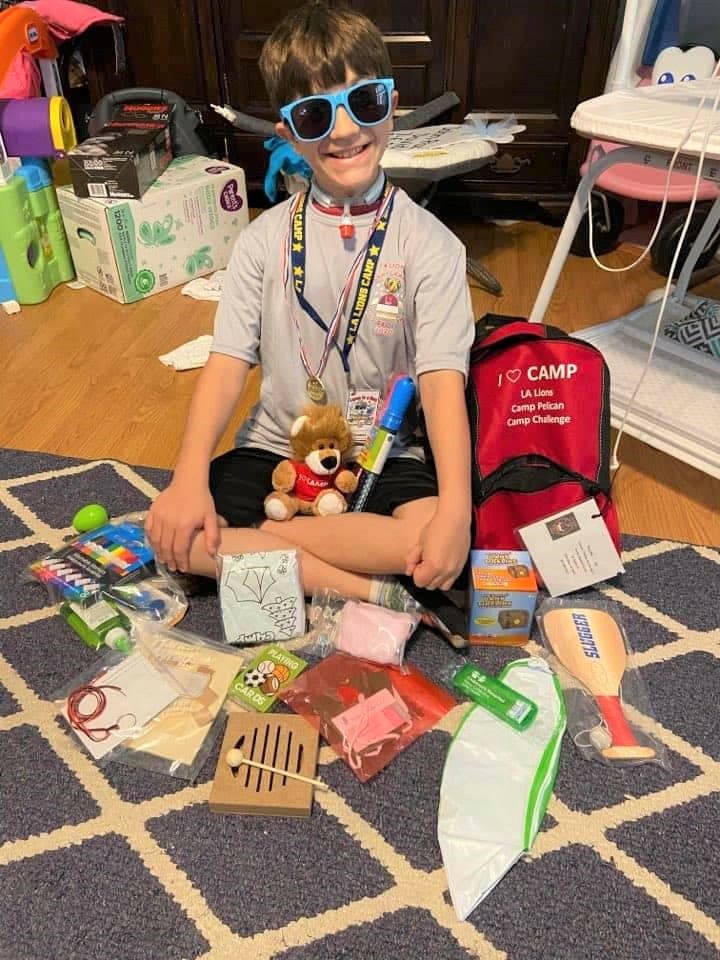 These camps are longstanding Louisiana institutions intended for children who oftentimes wouldn't be able to have a camp experience. Camp Pelican benefits children with pulmonary disorders, and Camp Challenge is for children with cancer or sickle cell anemia and their siblings. During a regular year, kids get there on a Sunday and stay until Saturday. Transportation is provided, and every day is filled to the brim with swimming, arts and crafts, and other traditional camp activities. The staff is comprised entirely of volunteers, and children from ages five to 15 get the chance to meet people from across the state who are similar to them. Not to mention that all of this is entirely free of charge.
This year, given the increased risk faced by nearly all of the camp attendees, operating as usual wasn't an option, so staff members sat down to brainstorm how they could recreate at least some of the camp experiences that were so formative in these children's lives. And thus, "Camp in a Box" was born!
Camp in a Box included backpacks, which cost between $75 and $100 to make but were given freely and were provided to about 150 students. Inside each pack, campers found arts and crafts supplies, a beach ball, cotton candy, a medal for Camper of the Day, a little lion toy, sunscreen, masks, and so much more. The Children's Hospital donated supplies and NOLA Box Supply offered up boxes, and then the staff members got to work hand-delivering all but 10 of them.
Unsurprisingly, parents and campers alike loved the boxes, but the experience didn't end there. Through a private Facebook page, parents have been interacting with one another, creating connections on the internet through photos and videos. Further, camp staff members have been uploading videos to keep the spirit alive, from camp chants to instructional videos about proper mask-wearing.
Administrative staff member Brandy Landry says that the decision to cancel camp was heartbreaking, but it was the right decision, and she's happy to see the joy brought to the children through their latest initiative.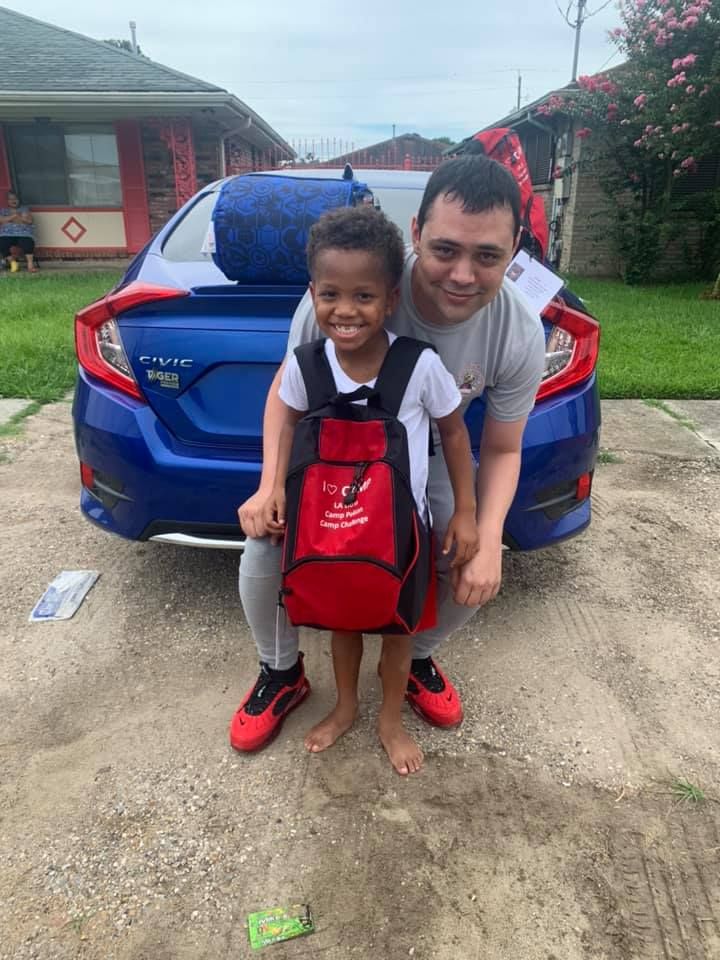 Lyndsey Douglas, a mother of two campers and a previous Camp Pelican attendee herself, said that the boxes "reminded them that the counselors and staff still think about them and still love them." She added that her kids were really happy, and she was thankful that Camp Pelican did that for them. According to her, both of her children have grown from their camp experiences. Her son Ali FaceTimes his old counselors regularly, and he found older boys to look up to, and her daughter Alexie feels reassured, knowing that there are other children who look like her. Both Ali and Alexie can't wait to go back—they really miss the daily swimming, although Ali couldn't limit himself to just one favorite thing about camp. Still, they were both overjoyed by the bags. Alexie liked the bookbag itself, and Ali had trouble choosing what he liked best in the backpack, but he was a big fan of the "I Heart Camp" shirt.

Lyndsey can't wait for her children to have the chance to return to camp, which she says changed her life. "The camp brings everybody together. Nobody's judging you because you're all alike."
Camp Pelican and Camp Challenge, which are both nonprofits and depend on donations, will continue to operate next summer. If you'd like to support them, go to CampPelican.org and click "Donate," mail a check made out to Camp Pelican to P.O. Box 10235, New Orleans, LA 70181, go to paypal.me/camppelican, or Venmo @Camp-Pelican.