New Orleans is, without a doubt, one of the best cities across the nation for the ultimate drinking experience. Whether you're going for a stroll, riding along a historic New Orleans streetcar route, or taking an Uber, you'll find hundreds of bars, breweries, and distilleries to choose from. They serve dozens of famous (and infamous) hand-crafted drinks you've ever had. That includes beer. In fact, New Orleans is home to dozens of breweries that were instrumental in making the brewing industry boom by selling locally-loved flavors that rival even the biggest national beer brands. Because of the city's ample access to industrial waterways and number of empty warehouses, they offer plenty of opportunities for breweries to make and sell their brand, making this city the "Brewing Capital of the South."
Best Spots in NOLA for Brewed Beer
Each brewery serves various brands and flavors as well as features that make them stand out from each other. If you end up having a few too many brews, check out our tips for surviving a hangover.
1. Abita Brewing Company
21084 LA-36, Covington, abita.com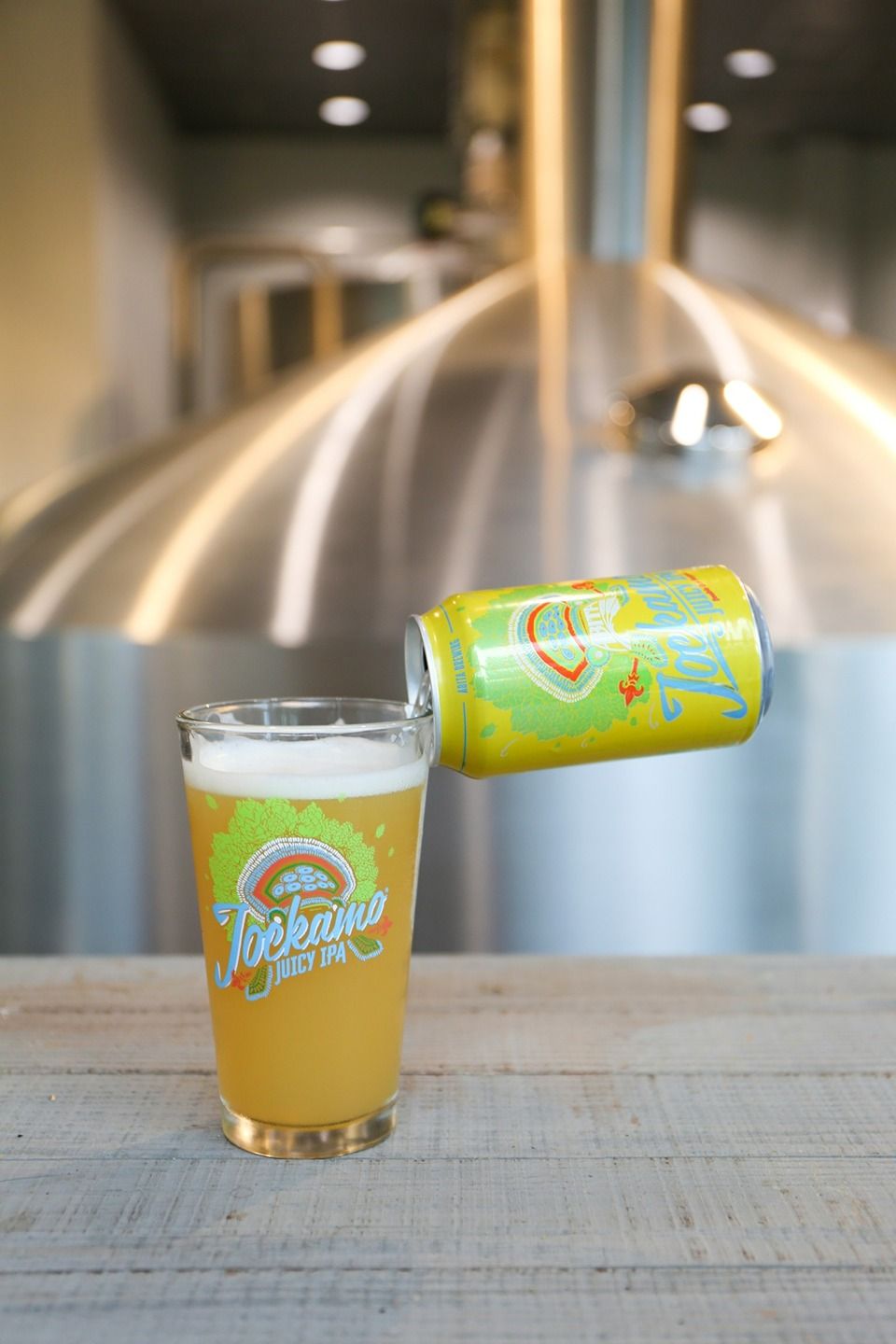 Abita Brewing Company is the perfect place for beer lovers. At the Covington location, Abita Brewing offers tours of their entire facility, where you can learn more about their processes, craft beers, and history. Try all of their beers from their original Purple Haze to their seasonal specials like the Mardi Gras Block or the Pecan Ale.
Their tap room is a great place to grab a drink and hangout. Abita also has a fun-filled event list that includes events for everyone. Pop in to one of their trivia nights, catered parties, or crawfish boils and try some Abita brewed beer.
2. NOLA Brewing Company
3001 Tchoupitoulas St., 504-896-9996, nolabrewing.com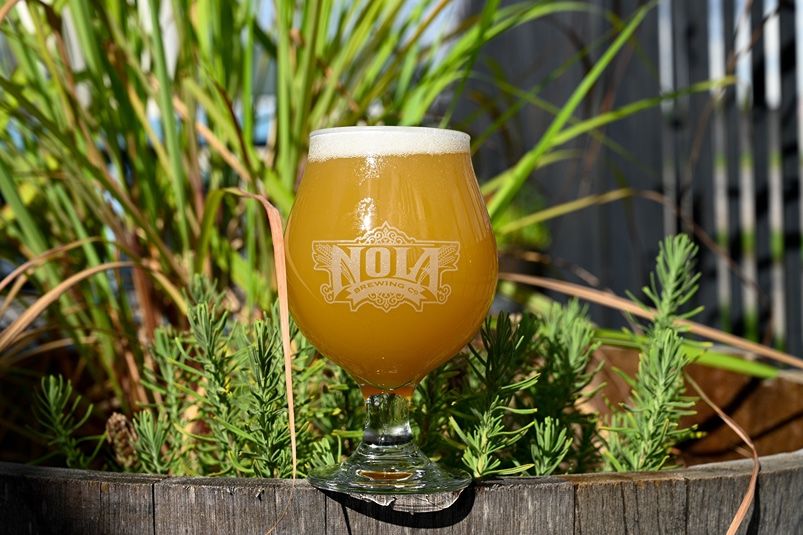 This brewery is considered as one of the city's greatest saviors since Hurricane Katrina. Opened in 2008, NOLA Brewing Company offers a number of ales, lagers, and sours for craft beer connoisseurs. This old-school New Orleans brewery has a taproom with several regular and limited edition beers on tap, an upstairs bar room, an outdoor patio, and two event spaces, the newest being "The Barn."
Located in the Irish Channel, NOLA Brewing Company is arguably the best place to go bar-hopping and meet new people. The brewery hosts tons of events throughout the year including concerts, contests, and crawfish boils. It's not only committed to making and selling quality beers--they're also devoted to bringing the community together. Check out their social media for upcoming events as well as upcoming seasonal beers!
3. Second Line Brewing Company
433 N Bernadotte St., secondlinebrewing.com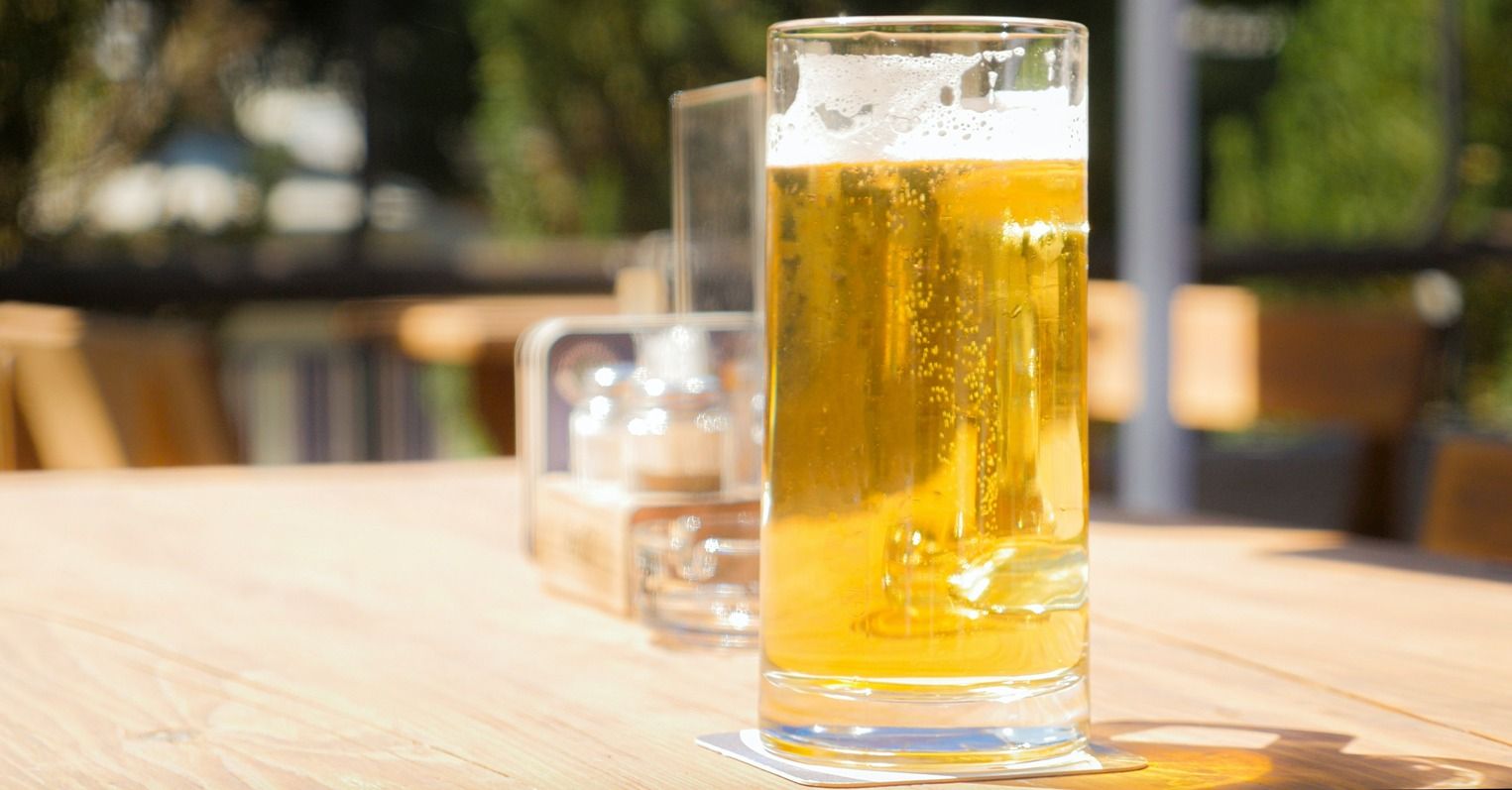 Second Line Brewing Company is a fun-filled location for beer drinkers, children, and pets alike. Their outdoor beer garden is the perfect spot to enjoy one of their craft brews. Try everything from the "small batch series" in their tap room to their current beers that are consistently updated on their website.
The Second Line Brewing Company hosts private events as well as weekly pop-ups, events, and more. You can also book a brewery tour to learn more.
4. Zony Mash Beer Project
3940 Thalia St., 504-766-8868, zonymashbeer.com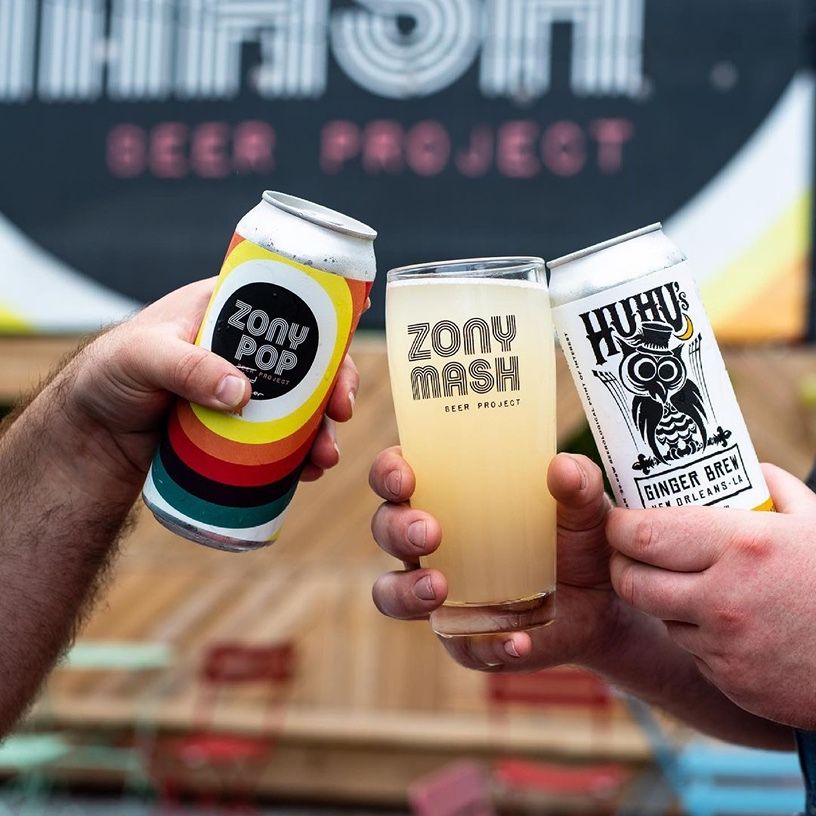 Travel back in time as you choose from 25 beers at what used to be an old-fashioned movie theater. Known as the "beerological point of interest," Zony Mash Beer Project brings its creative ideas to life through the power of beer brewing. From Jungle Juice to Jitterbug, each brew has plenty of surprises.
The hip brewery has a patio, a huge outdoor event space, and pop-up markets selling all sorts of food and merchandise. They also host live music and movie nights for your amusement. The nostalgic charm of this brewery is a fun place to bring the whole family and your dog, too. You'll never want to leave!

5. Urban South Brewery
1645 Tchoupitoulas St., 504-267-4852, urbansouthbrewery.com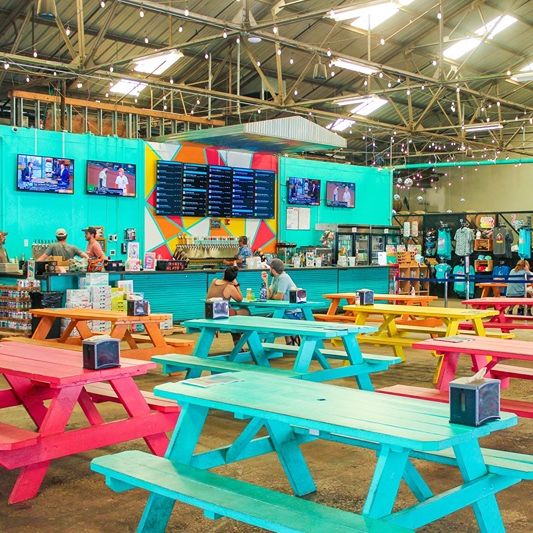 Step into a world of vibrant color as you help yourself to a crowler or growler of Urban South's many creative and flavorful beers that scream "NOLA." This spot is considered to be "the hottest brewery in New Orleans" where guests can guzzle year-round and seasonal beers such as Holy Roller and Paradise Park in the taproom and chow down on burgers, sandwiches, and pub bites.
The brewery also has outdoor seating where guests can play arcade games and cornhole as well as a kid's corner for the little ones while the grown-ups are drinking and having a good time. There's also rotating food trucks and pop-up shops that visit the brewery every week, so be sure to visit every now and then for some good grub and awesome products!

6. Avenue Pub
1732 St. Charles Ave., 504-586-9243, avenuepub.com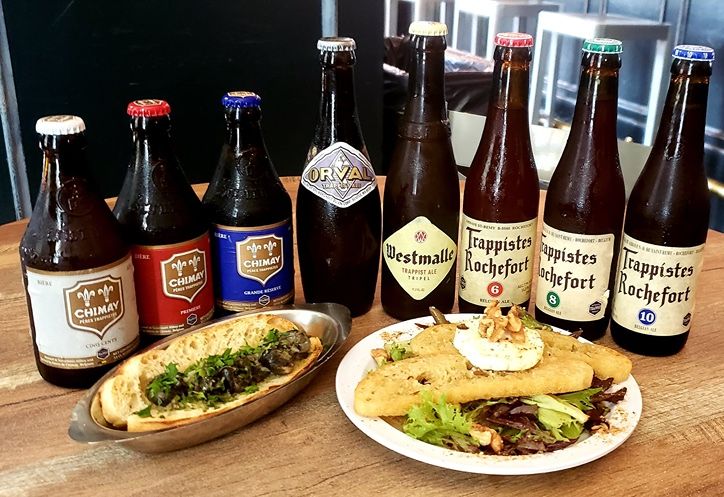 Adjacent to the St. Charles streetcar route is the esteemed Avenue Pub, a rustic European-style dive bar home to signature drinks, French and Belgian pub grub, and an eclectic decor. Choose from an extensive menu of top-notch, European and American craft beer and spirits. There's also a second floor complete with fireplaces, tin ceilings, and a balcony, which is one of the best spots to watch Mardi Gras krewes parade down the street.
Avenue Pub has an extensive drink menu and a bunch of creative bites to choose from. Most of their loyal customers love the Dump Truck fries, Pub Burger, and Croque Madame a la Louisiane. The pub is open Wednesday through Sunday from 10:30 a.m. to midnight, so drink to your heart's content, but remember: "No orange slices! No muddling!"
7. The Bulldog
3236 Magazine St., 504-891-1516, thebulldog.bar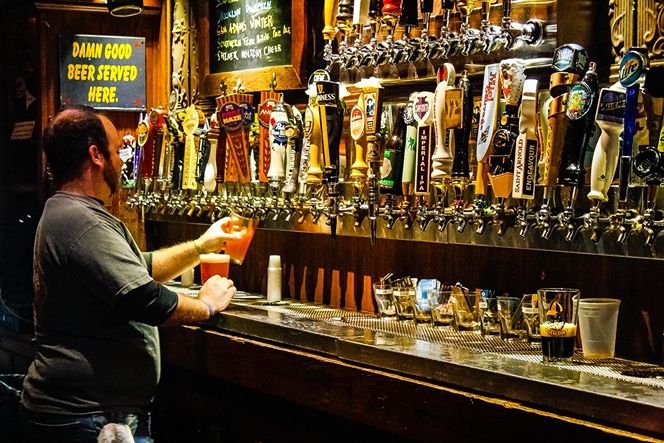 If you're tired of leaving your dog at home, bring them to The Bulldog for a fun day out! You and your furry friend will be invited to relax and enjoy 48 drinks from their famous beer-tap fountain or over 60 bottled beers. It even has an outdoor patio with a large-screen TV, twinkling trees, and heat lamps when it gets cold. They serve renowned pub grub like Fish Tacos, Philly Cheesesteak Wraps, and Bleu Cheese Burgers.
The secret to great-tasting beer? Awesome staff who are very knowledgeable in what they do, and rotating taps that mean you never have to have the same beer twice. Want to make your beer-tasting experience more memorable? Bring Fido with you for some quality time and new furry friendships.
8. Parleaux Beer Lab
634 Lesseps St., 504-702-8433, parleauxbeerlab.com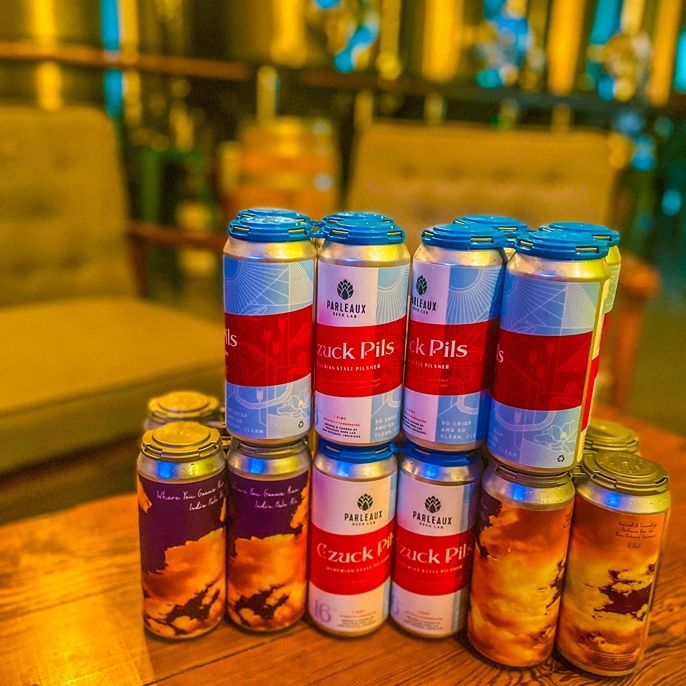 A hidden gem in the Bywater neighborhood, Parleaux Beer Lab is an oasis away from the hustle and bustle of city life. It's not just a microbrewery; Parleaux is a "laboratory of experimentation." Whether you take a swig a large Kolner Stange "Kolsch" glass or sip a can of A Rare Pleasure Brett Saison, Parleaux's brewed beer recipes won't disappoint!
Along with a taproom housing 12 rotating beers, there's also a spacious garden with patio furniture, hanging lights, board games, and swings. Tours of the brewery are also offered to guests who are interested in the magic that takes place behind the scenes. They also sell snacks like fresh-baked Bratz Y'all! pretzels in case you're hungry. Don't want any pretzels? Nearby restaurants Pizza Delicious, The Joint BBQ, Rosalita's Backyard Tacos, and other food trucks got you covered!


9. Bywater Brew Pub
3000 Royal St., 504-766-8118, bywaterbrewpub.com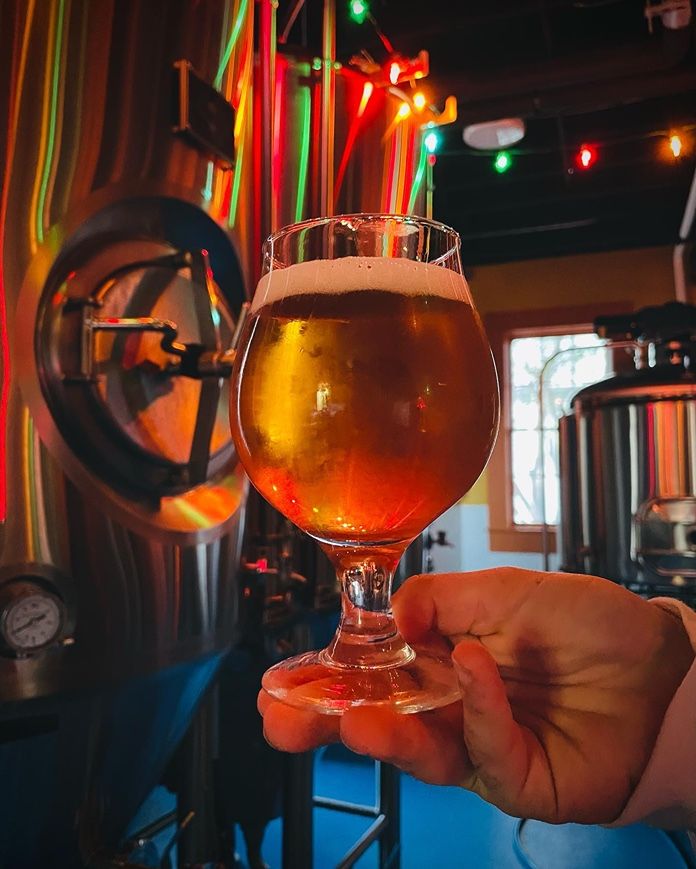 This Viet-Cajun microbrewery not only serves crazy-good brews, they whip up gastropub bites with a twist! Feast on Crawfish Étouffée Nachos, Tofu Bành Mí Burgers, and Vegan Phorritos with 12 of their signature beers on tap.
For all you art-lovers out there, you'll appreciate the artwork made by local artists living in the Bywater neighborhood as they're spread throughout the pub. There's also a second floor that's home to their art studios. Every Monday, the pub hosts trivia nights at 7 p.m. Save the date and win prizes.
10. The Courtyard Brewery
1160 Camp St., courtyardbrewery.square.site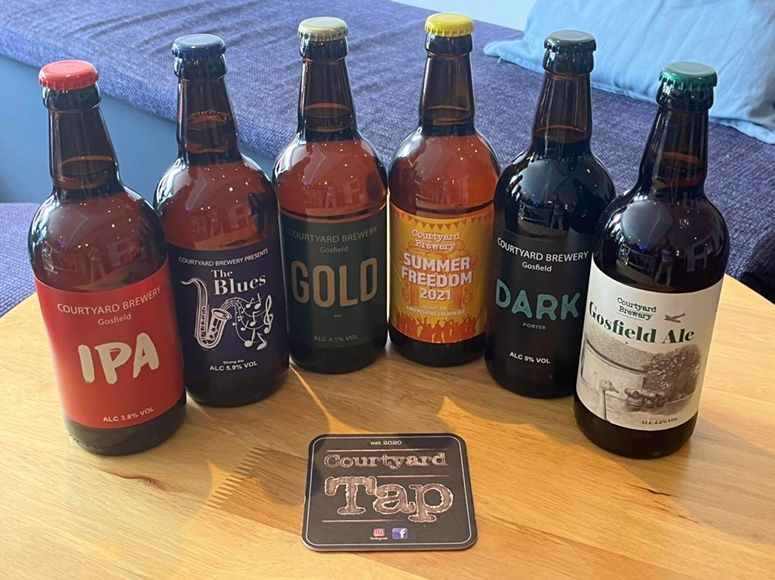 Known as the city's first nanobrewery, The Courtyard will make you feel like you're cracking a cold one in your backyard. It has a rotating selection of craft beers, not only made in-house but from across the globe, too. Their drinks menu has a selection of everything from IPAs to saisons, hoppy ales to barrel-aged beers.
You'll immediately feel welcome once you walk up the ramp to the brewery. Along with friendly staff, there's an outdoor patio with mismatched furniture along with rotating food trucks selling delicious items including roti tacos and chicken over rice that appear on most weeks. If you have children or a sweet tooth, keep your eyes peeled for Rahm Haus, known for their ice cream!
Get Friends Together for NOLA Brewed Beer
New Orleans is the best city in America to do some drinking. With so many options around, you won't stay thirsty for long. So why not try all of these 10 spots for some good NOLA brewed beer? With so many local award-winning craft beer brands to sample, you'll truly get a good taste of the Big Easy.