Great NOLA Bike Shops
Bicycles are one of those multipurpose tools that everyone should have in their lives. Not only are they great for exercising, they're putting for getting you where you need to go. Plus, bikes are a lot cheaper and take a lot less maintenance than a car, so they're perfect for folks on a budget. So anyone in New Orleans who's looking for a new bike will definitively want to check out these 10 local bike shops.
1. GNO Cyclery
1426 S. Carrollton Ave.
504-861-0023
gnocyclery.com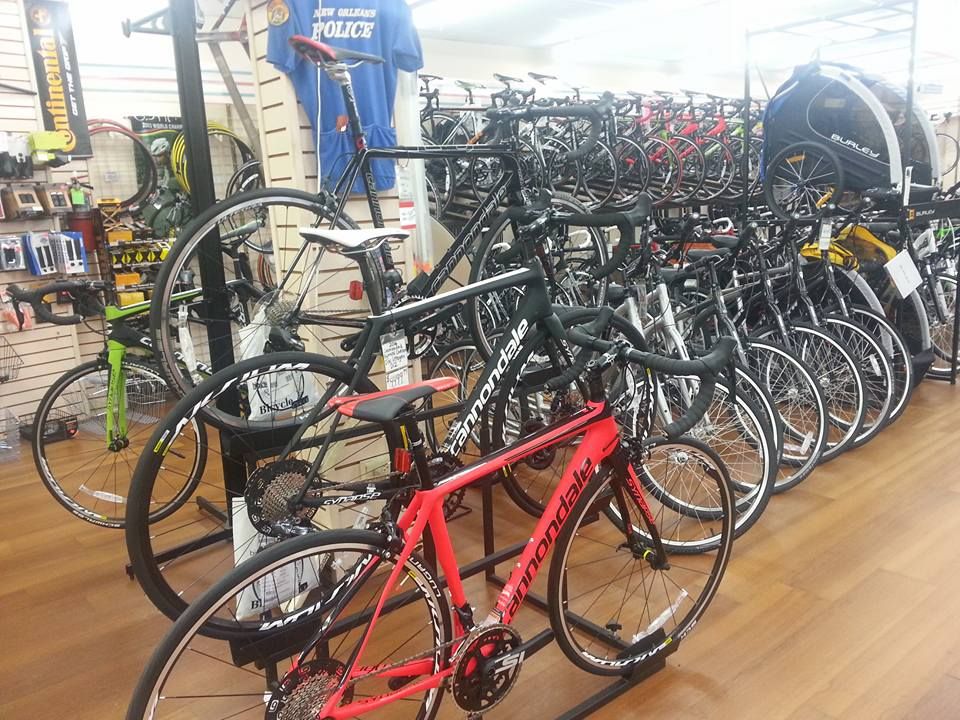 GNO Cyclery is a go-to neighborhood shop that shouldn't be passed on. The shop has a huge selection of bikes and accessories to choose from, so you're bound to find something you'd like/need while there.
GNO Cyclery offers repairs and the staff is knowledgeable and happy to help you out with whatever you need. The shop was even voted as the city's Best Bike Shop in Where Y'at Magazine's 2022 Best of the Big Easy Awards by the magazine's readers.
2. Bicycle Michael's
622 Frenchmen St.
504-945-9505
bicyclemichaels.com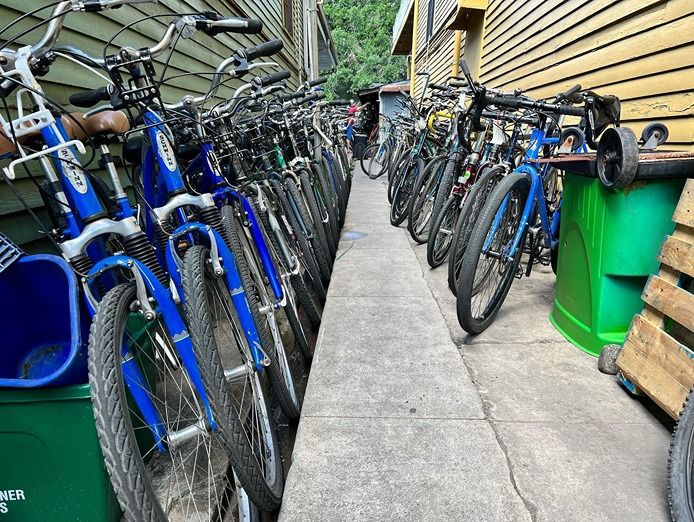 Bicycle Michael's is a full-service bike shop located in New Orleans' beautiful and historic Faubourg Marigny neighborhood. The shop only sells proven bikes, accessories, and components, so you know you'll be getting quality.
Some of the bikes and frames on offer include Dahon, Masi, Seven Cycles, Catrike, Electra, and many more. Bicycle Michael's even offers bike rentals for anyone looking to go on a test ride.
3. The Bike Shop Nola
4609 Freret St.
504-265-8071
thebikeshopnola.net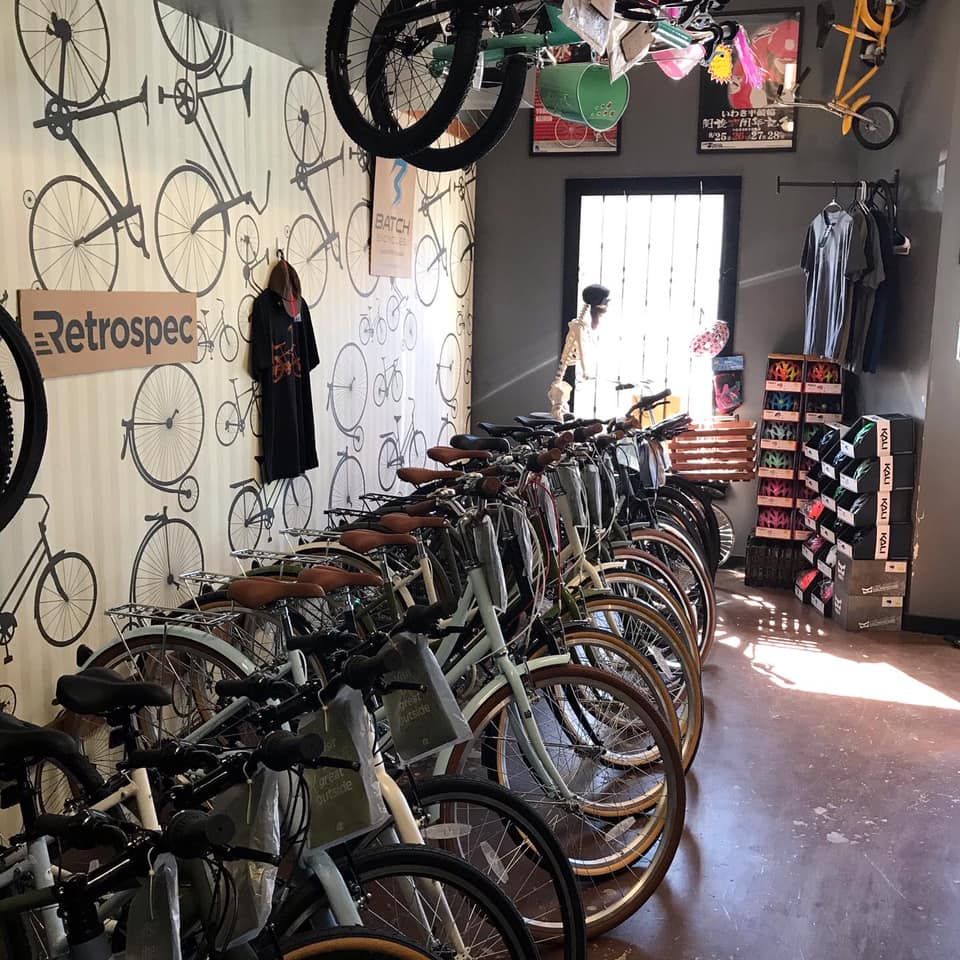 If you find yourself going down quirky Freret Street, make sure to stop and check out The Bike Shop Nola. The shop has plenty of bikes and accessories to choose from.
It even offers new bike assembly for anyone who is not 100% familiar with putting together a bicycle. Make sure to regularly check out The Bike Shop Nola's Facebook page to see what sales the shop is offering.
4. Mike the Bike
4411 Magazine St.
504-899-1344
mikethebikeguy.com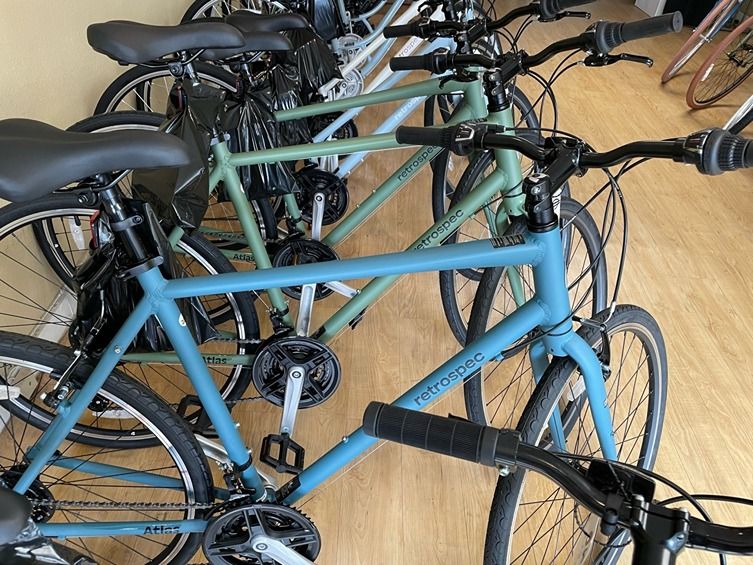 Mike the Bike is a locally-owned and operated shop that has been on Magazine Street since 2008. Walk through the shop's expanded showroom and see the range of different bikes that are offer for NOLA riders.
Some of the brands Mike the Bike has includes Sun, Origin 8, and Retrospec. The shop also offers both repairs and rentals.
5. Dashing Bicycles
1927 Sophie Wright Pl.
504-264-3343
dashingnola.com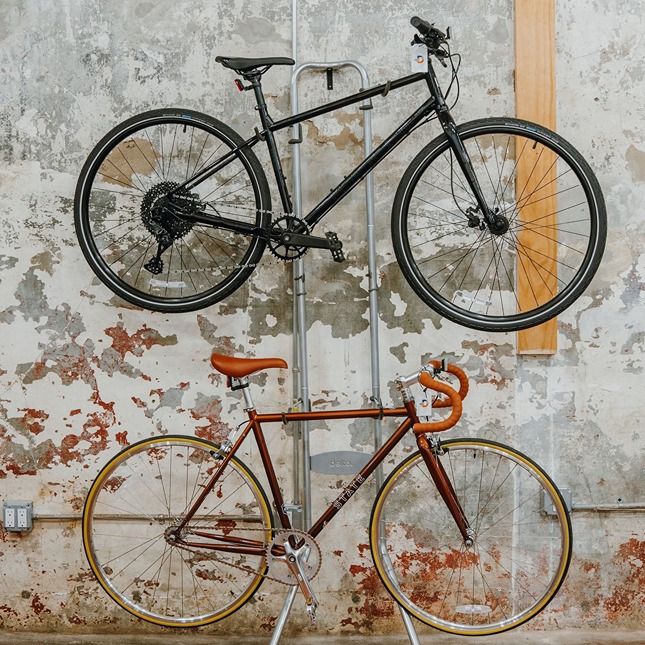 Dashing Bicycles is a neighborhood shop that also puts emphasis towards being a hub for the community through workshops and other fun events. The shop carries bikes and accessories for all levels of cyclists and for every price range.
Dashing Bicycles on-offer brands include All-City Cycles, Bianchi, Diamondback, Yuba Bicycles, and more. The shop takes in walk-ins and appointments for different services such as adjustments, tune ups, assemblies, and repairs.
6. Alex's Bikes
607 Marigny St.
504-327-9248
alexsbikes.com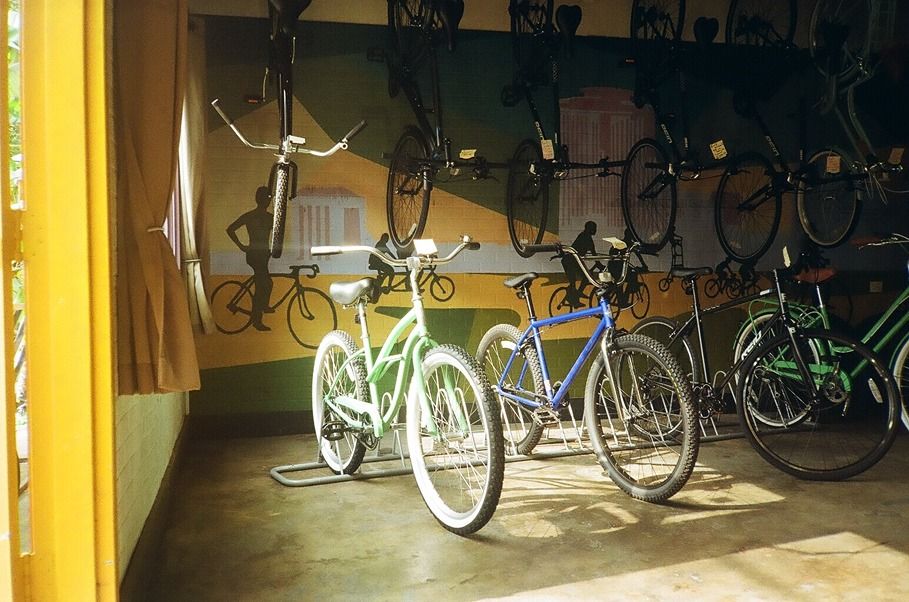 Located right by the Mississippi River, Alex's Bikes is a cozy little shop in the Marigny/Bywater neighborhood. Many different bikes like Fairdale and Reid are available in many different styles, colors, and sizes.
Alex's Bikes offers rentals and each bike comes with a helmet, basket, lights, and a lock. The shop all offers general maintenance repairs, overhauls, installs, and tune ups.
7. Bayou Bicycles
3530 Toulouse St.
504-488-1946
bayoubicycles.com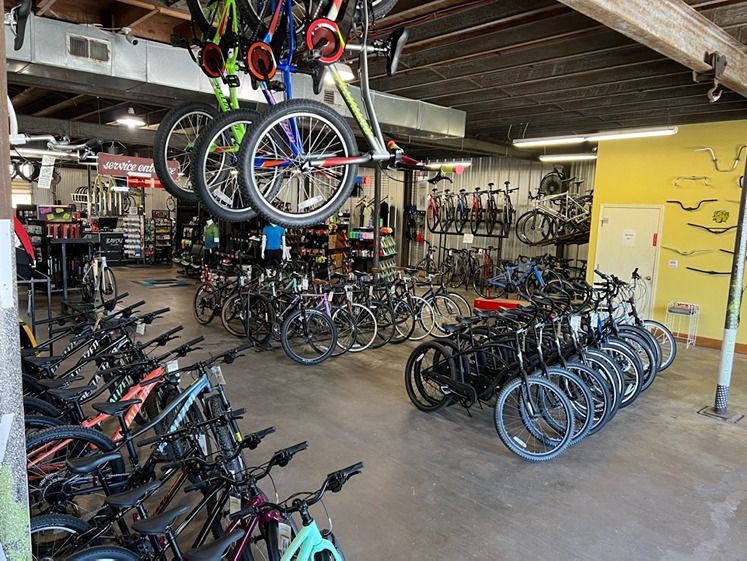 Bayou Bicycles is a great locally-owned and operated shop that has been in the Bayou St. John neighborhood since 1988. The shop offers a large number bike brands and accessories such as Kona, Sun, State, and Specialized.
Common repairs such as flat tires, wheel true, adjustments, and accessory installs are available. Bayou Bicycles also offers tune ups and builds by appointment only.
8. Gerken's Bike Shop
2803 St Claude Ave.
504-373-6924
gerkensbikeshop.com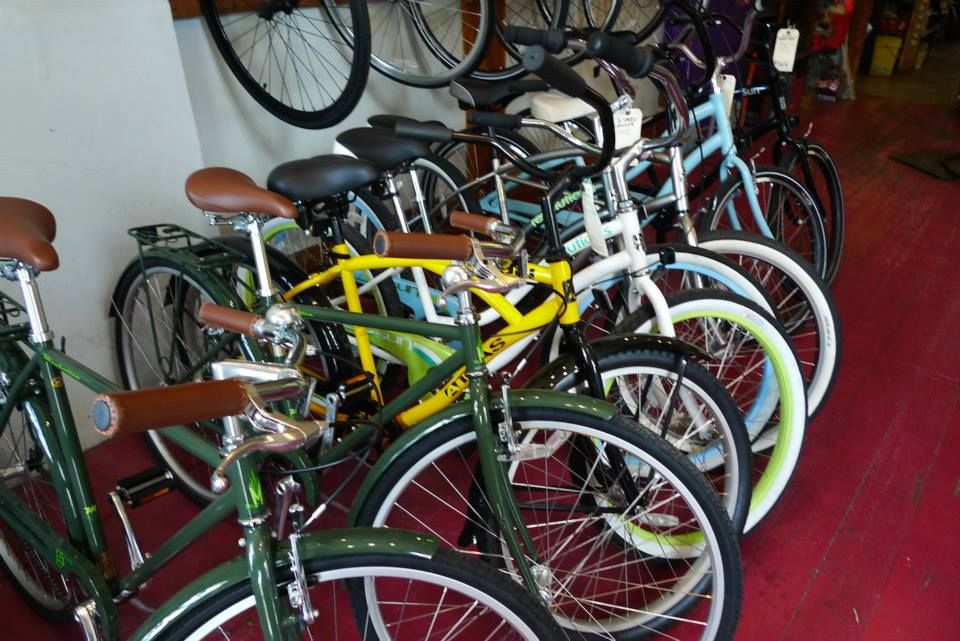 Founded in 2008, Gerken's Bike Shop is a full-service bike shop with excellent service. In addition to an array of goods and accessories, the shop has some of the most affordable bicycle services in the Crescent City.
Gerken's experienced staff can help with flat tires, tune-ups, bent frames, and more. The shop even offers free estimates and honest advice concerning different aspects of your bike.
9. Bicycle World
701 Jefferson Highway, Jefferson, https://www.bicycleworldla.com

Bicycle World is like Disney World for a bicyclists. With E-Bikes, road bikes, fat tires, racing bikes, and more—they definitely have what you need in terms of bikes.
Not only do they sell great bikes, but they offer much more. They offer financing plans for buying your bike, and also host bicycle race-training programs weekly. They offer services, repairs, and loyalty program which will increase customer support and product satisfaction.
10. East Bank Cyclery
1908 W Esplanade Ave, Kenner, eastbankcyclery.com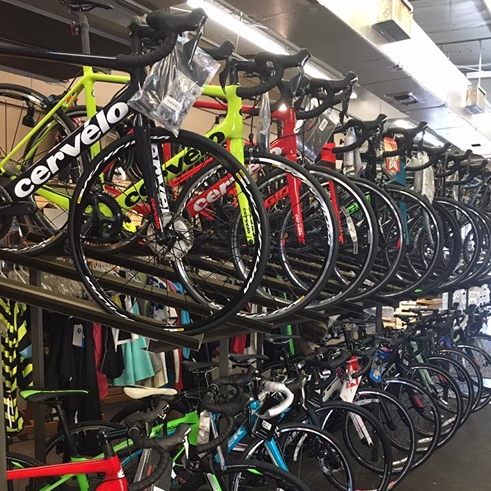 East Bank Cyclery has all the bikes you could dream of. Their options range from road bikes, e-bikes, mountain bikes, gravel bikes, commuter bikes, kids bikes, and more. In addition to bikes, they also sell lights, helmets, and car racks.
If you're not the most handy with bikes it won't be a problem as they also offer bike repairs and fittings. They also have biweekly evening rides if your looking to test out your new wheels.
Biking Around the Big Easy
Due to its smallish size and beautiful architecture, New Orleans is a perfect city to see and get around in while on a bike. Nothing beats feeling the wind in your hair while biking through the French Quarter, Uptown, or one of NOLA's other distinctive neighborhoods. Anyone interested in riding through this unique city has plenty of options to purchase their first or newest bike from. Wear a helmet, watch what gear you're in, and have a great time riding through the Big Easy.