Arts Council New Orleans is announcing its first open call since 2016—the "Art of the Black Experience: A Call for Artwork for the City of New Orleans' Percent for Art Collection." If you have been living in the city long enough, you know that it is filled with art! And a lot of you reading this are probably artists, too. Art of the Black Experience is looking to place the contributions of Black people at the forefront, who will no doubt contribute works of culture and heroism. This is a call to all those creative artists, so please apply by October 29.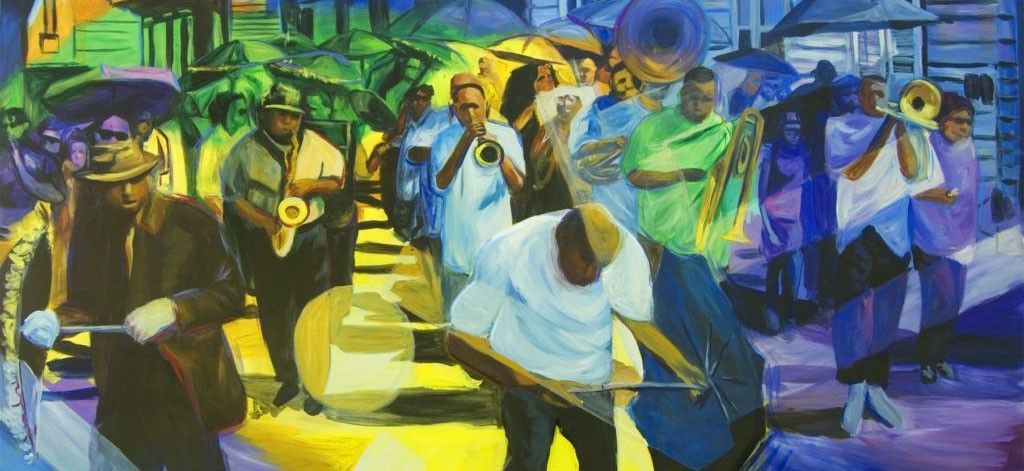 Consider themes like the rich history, cultural practices, and spirituality of Black New Orleans in your artwork. Also, think about civil rights history and racial justice struggles. Tell the stories of the untold through whatever kind of mechanism you prefer to use in your artwork. Think of Black joy. Expound on healing and strength. Place the well-being of others on your canvas.
"As a majority Black city, it's important that our public spaces reflect our residents and honor Black history, resilience, and our rich culture. The Arts Council is proud to be working with the City of New Orleans and community partners to support artists and to enliven public facilities throughout our city with beautiful and culturally vibrant artwork," Joycelyn Reynolds, Arts Council New Orleans' interim executive director, said.
Reynolds couldn't have been more right with that statement. Artists tend to flourish off our support and recognition. That is why Black, Indigenous, Latino, Asian, and other artists of color are encouraged to partake in this wonderful opportunity. This is your chance to put showcase your art to your city! And get this; the goal is to distribute at least 60% of all Percent for Art commissions to artists of color. Residents of Orleans Parish will be prioritized. Selected artwork of up to $100,000 will be purchased to become part of the permanent collection in the city.
The Arts Council and Ashé Cultural Arts Center have teamed up to host a public exhibition of the finalists' artworks, which will on view from December 3, 2021 through January 28, 2022. Keep your favorite pieces in mind because you get to vote for those. Artwork will be purchased at $500, $750, $1,000, $1,500, $2,000, $2,500, $5,000, $7,500, or $10,000 levels.
Diversity is much needed in the city's art collection, so most purchases will be at the $500 - $2,500 levels to support as many artists as possible. Whatever is not purchased will remain for viewing and will be available for purchase for the remainder of the exhibition.
Any artists of color interested in submitting art must do so by October 29. Submit your entries HERE or visit Arts Council New Orleans' website for more info.