Louisiana artist, Nonney Oddlokken will be bringing her art to the second weekend of Jazz Fest. Oddlokken's style consists of fantastical collages made with handmade paper, found imagery, embroidery, and hand-stitched embellishments. There is a sense of the whimsical, of fables, and a very definitive Louisiana feeling to her work.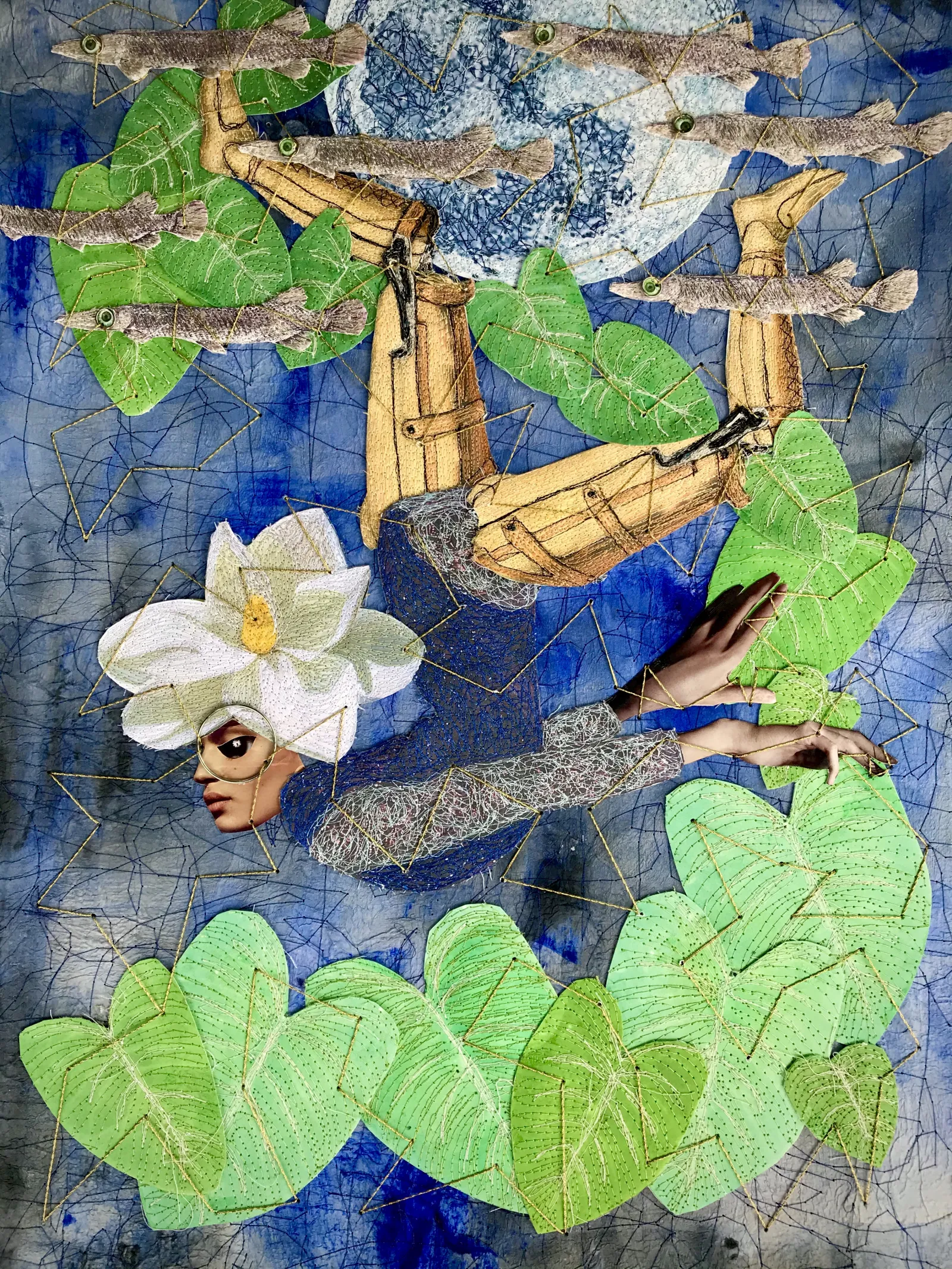 Oddlokken talks about a childhood shaped by growing up with her agoraphobic godmother and her working mom, which left her to her own devices. Her small world became a magical one as the things around her took on new meaning. Fast forward to her more recent years, living in the River Parishes, about 20 miles outside of New Orleans, and the rural landscape she witnessed began to play a role in her art as well. She says, "My work, always symbolic and allegorical fables, combines the indigenous flora and fauna of Southern Louisiana, as well as physical elements such as above ground cemeteries and tombs." The mystical feeling of Oddlokken's art has a lot to do with the Louisiana folklore elements she pulls into them as well as the artistry of her multi-media tapestry.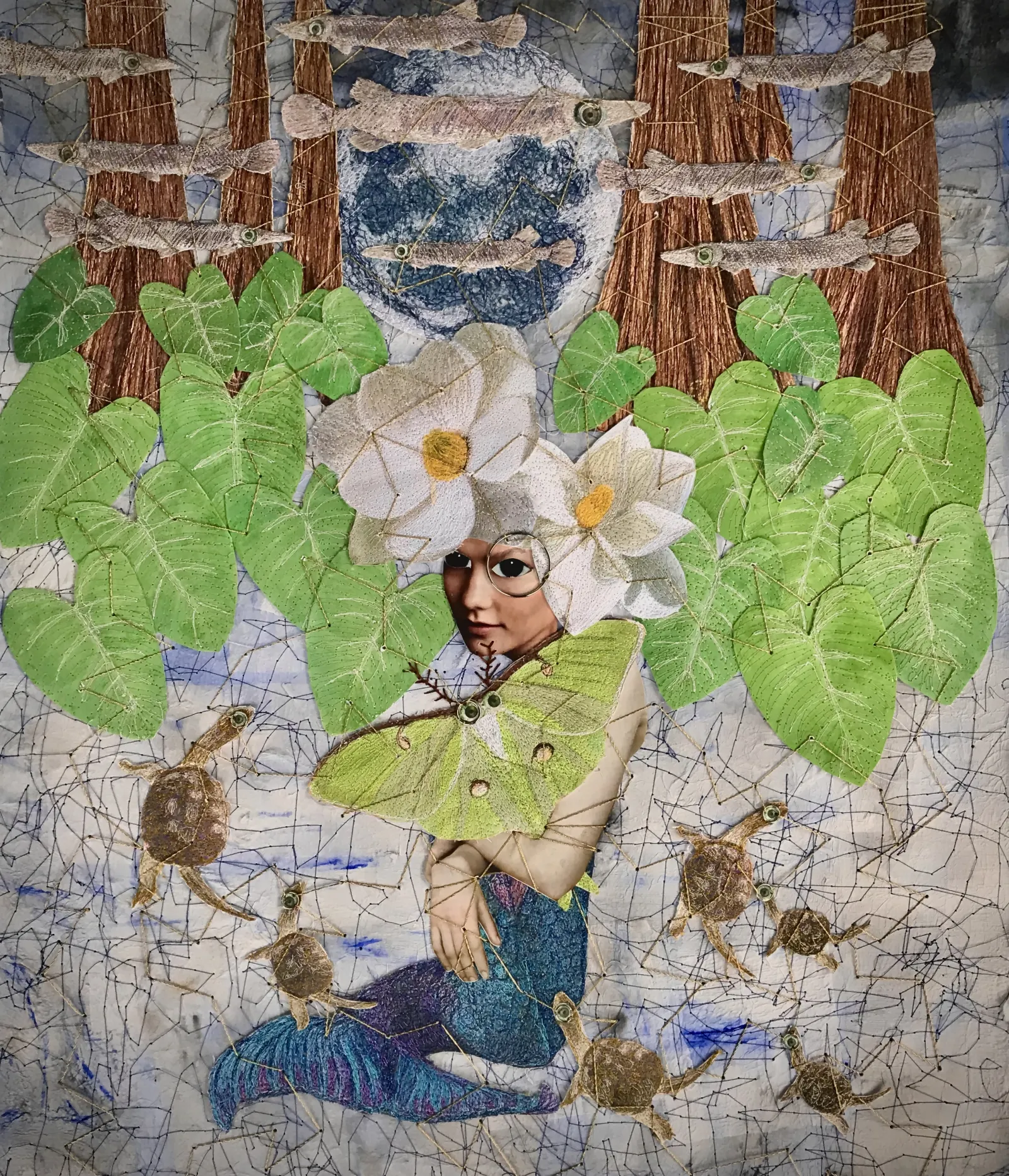 Though Oddlokken has been accepted to Jazz Fest three times, this will be her first time exhibiting her art because the festival has not been running due to the pandemic. She's looking forward to the weekend and talking art with festival-goers.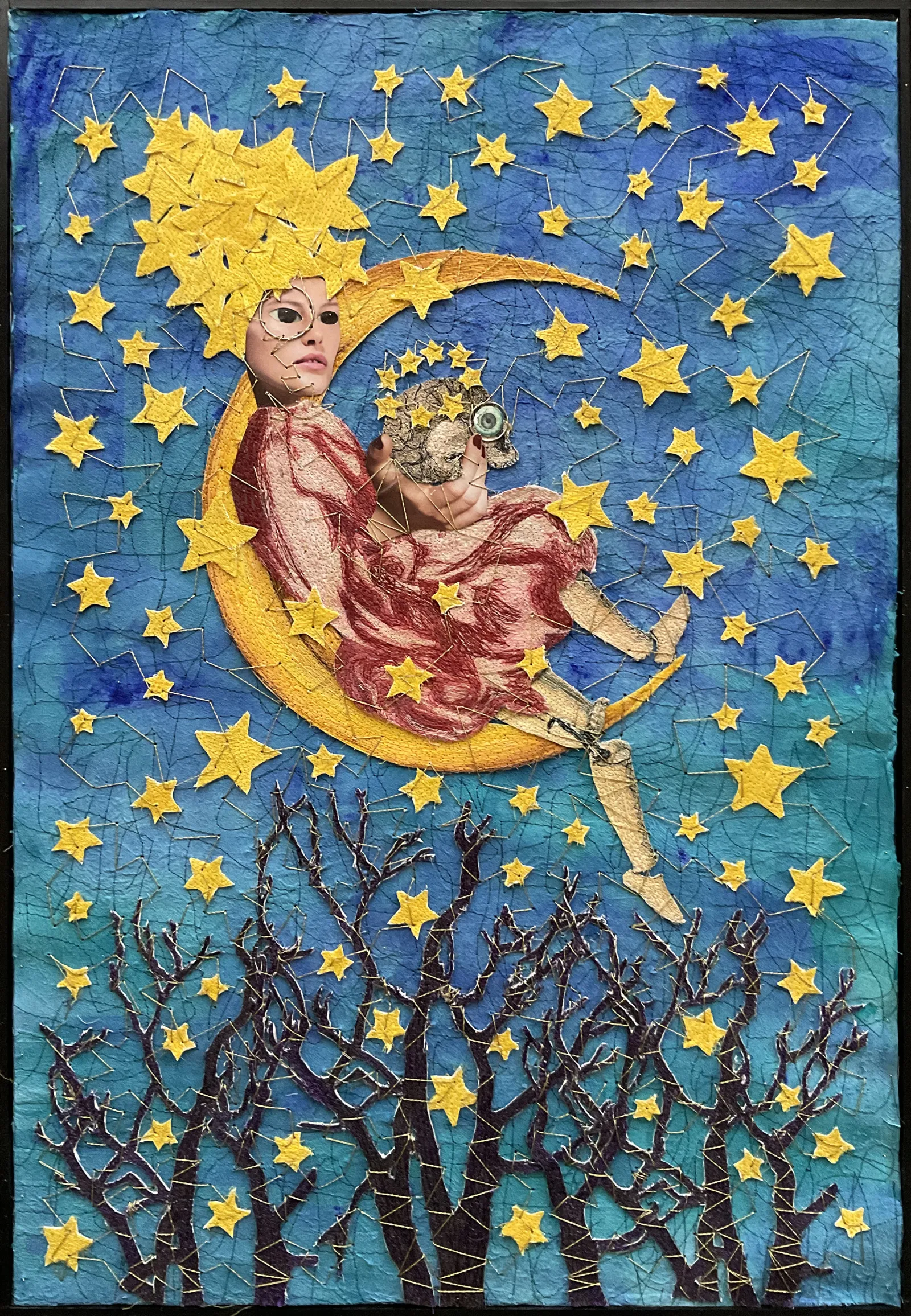 She will be a demonstration artist in Tent D in the Louisiana Contemporary Tent this coming weekend at Jazz Fest. You can also see more of this artist's incredible work locally and next spring at her solo exhibit for the Pensacola Museum of Arts in March 2023.