Saturday night, the Alliance Francaise held their Une Nuit en Musique at the New Orleans Jazz Museum. This fundraising event for the Alliance Francaise de La Nouvelle Orleans was a celebration of French language, culture and music. It was a great opportunity for people to show their support of French language and French speaking cultures in New Orleans.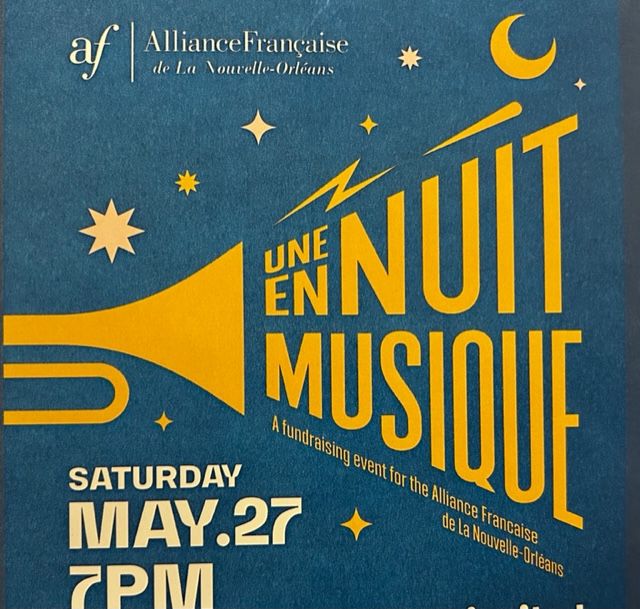 The evening began with a patron party and presentation of archives. Then vocalist Anna Laura Quinn performed while guests mingled and enjoyed the delicious food wine and food pairings on offer. After that, the French Consul and others gave speeches, followed by dessert and a musical set by Mahmoud Chouki.
The evening was a lively one and well-attended. The Alliance Francaise is one of the leading providers of French language and culture in the New Orleans area. They offer a wide range of classes and cultural events. For more information, go to their website.