In a world where "hustle culture" has become a new way of working, we see many service providers who get so lost in that hustle that their passion is suppressed. When the passion isn't showcased, clients start to feel more like a number rather than a person who is paying for a luxury service and experience.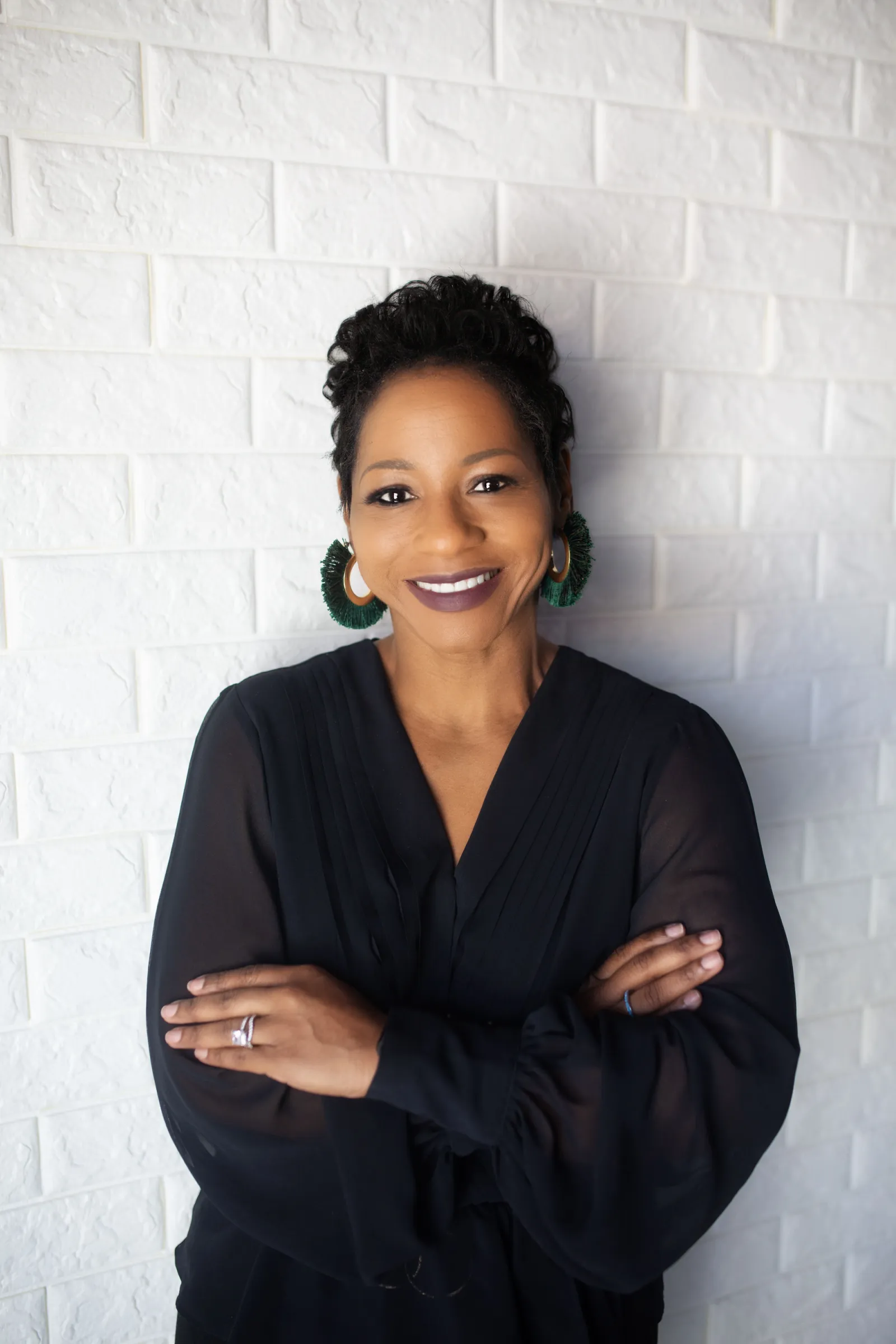 "This is not just a hustle for me. I always put in 150% in each wedding that I do and each client that I have," Dee Rouzan said. Who is Dee? Think of her as your Makeup Godmother and her Faces of Virtue company as the ultimate glam squad. She and her team are responsible for not only playing a huge part in her bridal clients' fairy tale day, but also behind the glamorous faces of the Saintsations and Pelicans entertainment squads.
Being the first Black woman in Louisiana to have beauty partnerships with both the NFL and NBA, while also being a 7x consecutive winner of The Knot's "Best of Weddings" and now an inductee in their Hall of Fame, are accomplishments that should not go unnoticed.
When asked what it means to hold these titles, her response was, "It's an accomplishment that I thought wasn't attainable, especially being Black. Starting off in the industry the way that I did, I didn't think it was attainable at that point. But the more that I perform weddings, the more I realize there's a missing piece in the service industry. That's delivering a great product and customer service. I've been married for 27 years and believe in the institution of marriage. This is not a hustle for me. If it was I wouldn't care and be like, 'Ok! Next one!' So while I didn't think it was attainable at that time, now I just expect it."
Expecting certain titles comes from years of providing great service and creating memorable experiences. Her studio alone would entice you to keep coming back. The beautifully toned and New York inspired design creates an ambiance that ensures you'll keep booking her and her team's services. As the founder and CEO of Faces of Virtue, Dee Rouzan understands and appreciates what having a great team on your side can do. She knows that her business thrives because of how well she and her team listen to their clients and execute their vision, while providing an environment that is lively.
WY: Every makeup artist has their specialty—what is yours?

Dee: As a brand, we specialize in makeup and weddings and, of course, we are the partners for the Saintsations and Pelicans Entertainment Squads. We focus on more natural makeup; an "elevated" level of beauty. This is what the brand is essentially based around as opposed to "transformation." My cliental looks for more elevation to still look like themselves so their fiancée still recognize them when they come down the aisle. Now for the partnerships, we have to do more stage makeup. I still want to stay away from the word "transformation" because when I design the looks, it's never harsh, but still an elevation of the client."
WY: What makes Faces of Virtue unique and what does it mean to you?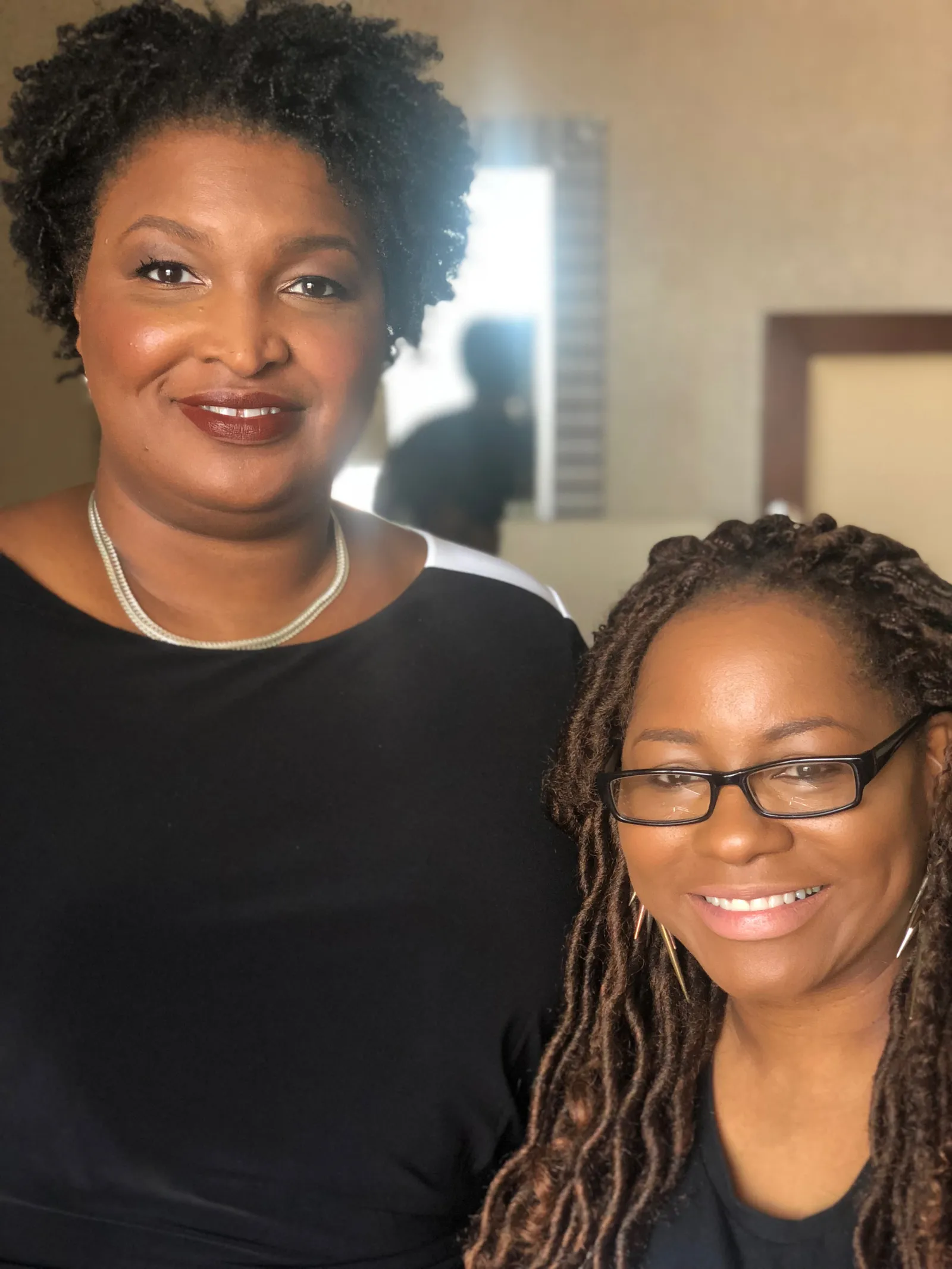 Dee: Faces of Virtue prides itself on many things. Our tagline is, "We're playing a small part in your big day." We're not regular makeup artists; we'd be on the floor bustling dresses. Whatever it takes to make that day seamless. I know it's a lot of emotions and high energy that's going on during that time.
WY: What drew you to the bridal world?

Dee: Fun story! I first started with my own makeup 27 years ago, but I approached my best friend right after Katrina and said we should go into wedding planning. Makeup would just be an extension of that. Because she was an introvert, she didn't think it would be the best decision as far as attracting business. For me, I already had Faces of Virtue as a subsidiary of that. If she wouldn't have said no, I don't think I would've been able to pour into my brand. By her saying no, it allowed me to say yes.
WY: Being the first Black makeup company to have partnerships with the NBA and NFL in Louisiana is a huge accomplishment. How did that happen?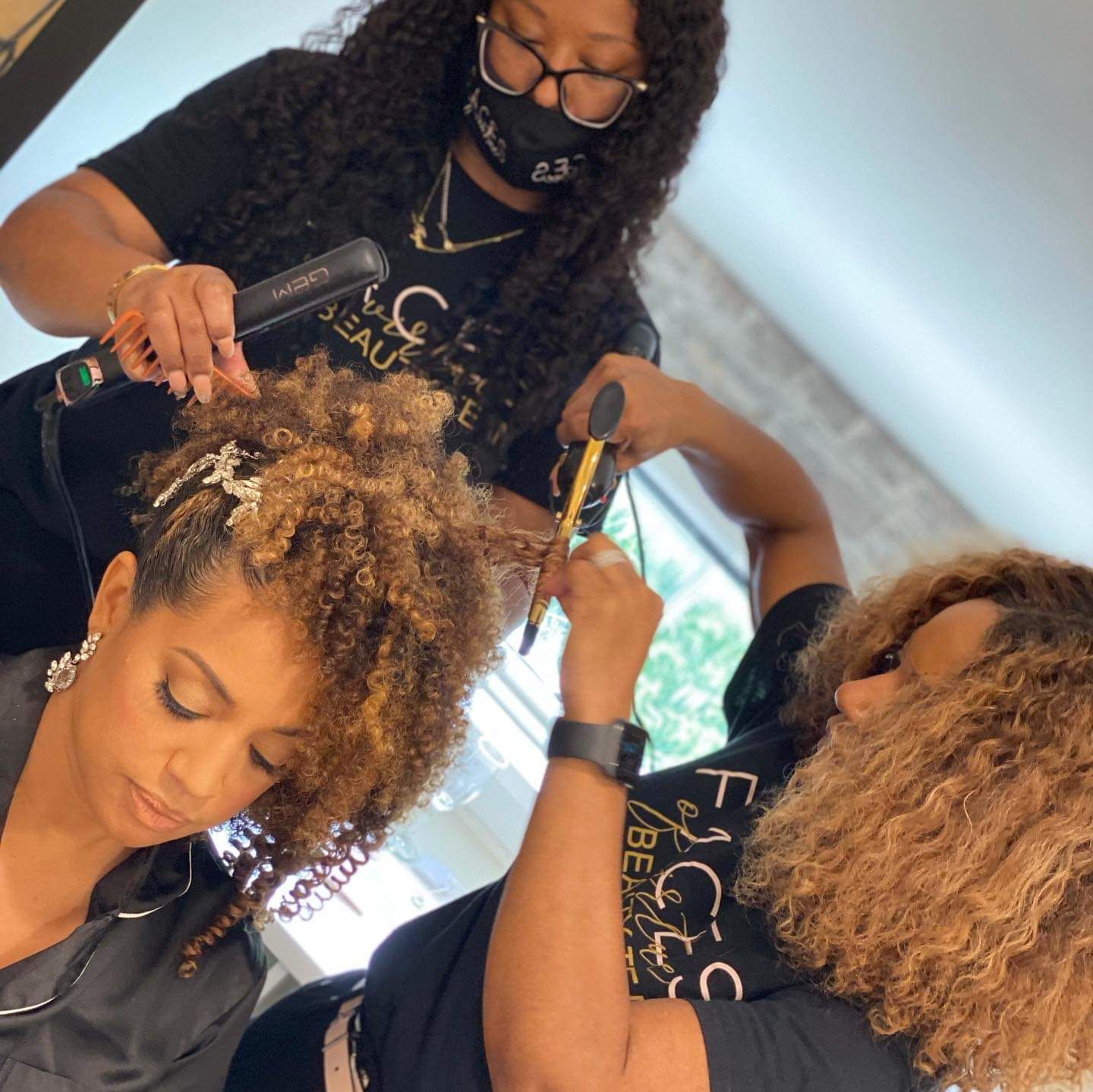 Dee: The person who helped me use to partner with the Pelicans. Her company was going through a transition and she recommended me. A year later, I approached the Saintsations but didn't get an immediate response. So I waited, and the Saintsations also went through a transition and the person who had the Pelicans squad also inherited the Saintsations. They then asked me, and I immediately accepted.
WY: How do you sustain it?

Dee: My team helps me to sustain it. If I didn't have my team to help me with this venture, I would not be able to do half of the things I do. It's a team of talented makeup artists that assist with the partnerships that helps it be successful. It's a big weight, but it's not overwhelming because I love what I do and I love the teams.
WY: In your field, who inspired you?

Dee: I'm a member of the Powder Group, a community of beauty artists that focuses on "craft and career, artistry, and community personal and professional development." The founder, Michael DeVellis, inspired me to reach within myself to pull out more greatness. I attended one of the summits where I was able to hear him speak. At the time I was doing everything from avant-garde to makeup. He posed the question, "What makes your adrenaline pump? You have to do what makes your adrenaline pump." I really had to think. But I knew that it was bridal.
WY: Carnival season has been on pause for the last two years, but we know it's a staple season for local artists. Are you part of a Krewe?

Dee: No, I'm not a part of a Krewe. But I do feel like I'm a part of the Faces of Virtue Krewe because every year is a production. Now that I am named the Royal Makeup Artist for Queen Zulu, it's going to be another production. All we need is our own float. In a sense, we do have our own version of floats: the line of cars dropping off and picking up everyone preparing for the parades.
WY: From your perspective, what do you enjoy looking for or doing during Mardi Gras season?

Dee: I enjoy the camaraderie of it all. So many people book us for services during Mardi Gras and they're from all over the United States. I love seeing repeat clients every year. I look forward to the reunion of family and friends and catching the parades to see my work. No face is ever the same. Each year I have curated designs, so I get that same excitement every year.
WY: Being a successful self-made woman is such an inspiration. What advice would you give to up-and-coming aspiring artists, people of color, or entrepreneurs?

Dee: I would say definitely education and mentorship. Find a great mentor who doesn't mind sharing and pouring into you. When I first started, no one would help me. I try to make sure I make myself available to help those up-and-coming artists and entrepreneurs do better. Push them to greatness! I'm that person who pushes you to be the next best thing because I see it in you. I just need to get it out of you.
Now that you've got a look into who Dee Rouzan is and what her beloved Faces of Virtue team offers, visit Faces of Virtue' website to learn more! Or stop by their studio located in the Lower Garden District at 1434 Terpsichore St.