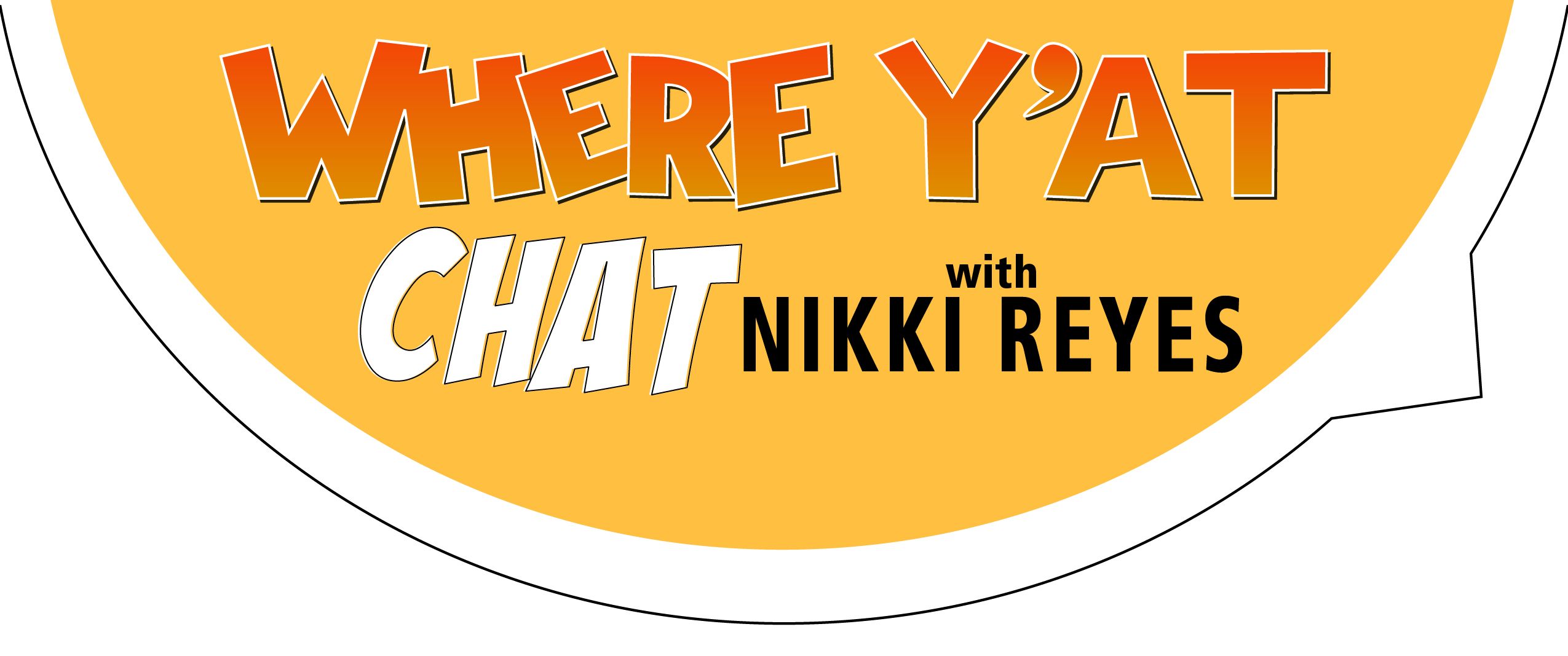 Where Y'at Chat Questions (January 2019):
Ol' St. Nick is your Lyft. Where is he taking you?

You are a character in a holiday movie. Who are you?

Year 2020 is knocking on your door. You answer it. What are you wearing?

It's the Sugar Bowl, and you're the team's Quarterback. What's your jersey number?

January hosts "Self Love Month." What do you love about your body?



Anna Tusa
Proprietor: Briquette Wine Room
Santorini, Greece. Cause, I'm not naughty.

Anything not in a Hallmark movie.

Sequins and sparkles.

10.

My assets.
"Big Pearl" Lani Ramos
Founder / Producer: The Rock & Rouge
Into the twilight—the ride of his life.

Bugsy the Wabbit!

My s**t kickin' boots ready to climb in my bug.

86

My teets which have grown since the age of 18.
John Price
The Old No.77 Hotel & Chandlery
To his North Pole.

White Witch of Narnia with a touch of Turkish delight.

Shorts and flip-flops holding a Cajun eggnog.

8 1/2.

My ability to leave it.
Kayla Demma
Creative Services Manager: Hosts New Orleans
Santa's Workshop.

The girl version of Buddy the Elf.

My comfiest pj's.

1

The amount of wine it can consume.
Kerry Godbold
IS Applications Administrator: Canal Barge Company, Inc.
Wherever my kids want to go.

Elf.

My Saints underwear.

1.

My muscular legs.
Big Chief Alfred Doucette
Neutral Ground Records
The Party.

Super Fly.

Nothing at all.

3.

All six feet of it.
Trent Dang
Director of Marketing: Fairgrounds New Orleans
Chill dive bar with cheapy drinks.

The dude that handles the naughty list.

A Saints onesie.

10. In Vietnamese, my name sounds like ten.

It keeps me alive.
Paris Vinnett
Marketing and Communications Manager: Jefferson Parish
The Ritz Carlton.

All the ladies that sing "Santa Baby."

A New Orleans Meghan Markle look.

39. The age that my mommy passed away.

My smile.
Leatrice Latimore
Director of Recruitment: N.O.P.D.
Girls' night

Rudolph the Reindeeress.

My glasses—eyeglasses

3.

All of it; it works.
Paul Riley, WSET, II
Area Manager: Republic National Distributing Company
Meet up with Prancer and Dasher.

Cousin Eddie from Christmas Vacation.

Velvet

4.

Everything functions.
Located in the Warehouse District, Briquette is housed in the former Rodd Brothers Molasses Refinery, which dates from the 1800s. Briquette features a contemporary, yet casual—restaurant interior marked by our signature open kitchen. It features an enticing 18-foot seafood display filled with fresh Branzino, halibut, Faroe Island salmon, Louisiana Redfish, and many other fresh whole fish. They offer an extensive wine list and beautifully crafted cocktails.