It's no accident that the founder of the 219,000 square foot film production behemoth known as The Ranch was working as a film location manager when the idea of developing one of the largest, most farsighted production facilities in the New Orleans Metro Area came to him. When first laid eyes on what would become The Ranch, it was nothing more than a derelict eyesore in the heart of St. Bernard Parish, another property casualty of Hurricane Katrina.

Waggesnspack describes how the idea for The Ranch germinated. "For eight years [I worked as a location manager] and would shoot locations within the 60-mile radius that the union allows us to use in New Orleans, and Chalmette is perfectly situated in this zone, but it's the only place that [in the New Orleans area] has that country feel. I would shoot the Creedmore Plantation and other sites in St. Bernard Parish and kept coming back."

Waggenspack graduated from UNO's film school shortly after Katrina with the intention of becoming an actor, but he was quickly drawn to work behind the camera. Clearly producing was his gift... and his entre into the film industry.
He remembers the exact day he walked, unscheduled, into the law office of Sydney D. Torres, III—the owner of the unfortunate property that would ultimately become The Ranch and its subsidiaries.
"I was shooting a film next door to this abandoned, blighted property, and walked into Mr. Torres's office. I told him that I had a bunch of cars that I needed to park and wanted to rent his space. We negotiated a price, and Mr. Torres said, 'One more thing…how do I keep you?'"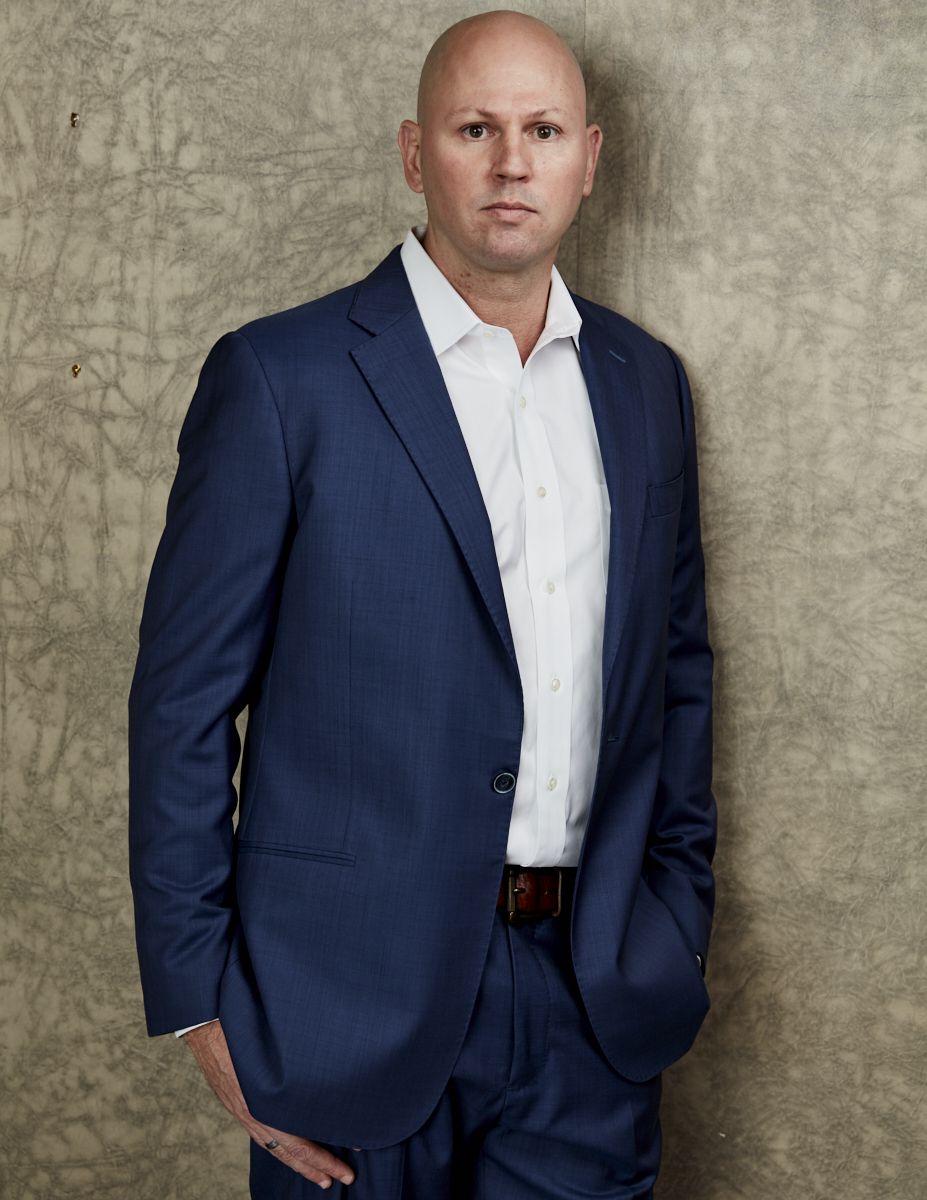 Waggenspack's idea for a complete transformation of the enormous, unused space had Mr. Torres's attention. A real estate developer himself, Mr. Torres presumably knew a good idea when he heard one.
"I explained my job and said that part of what I do is to find locations like the one you have here and turn them into stages. He said, 'Send me a proposal,' and three months later, we were in business together. One month after that, we landed Deepwater Horizon with Mark Wahlberg, one of the biggest movies to ever hit Louisiana."
The crumbling property that stood abandoned for years metamorphosed into a gleaming new property that produces several movies per year, employs hundreds of local artisans and craftsmen, and pours thousands of dollars of revenue back into the community of St. Bernard Parish.
But don't call Waggenspack a businessman. This would be like calling Henry Ford a mechanic. In fact, don't even refer to him as CEO. His official title (it's on his business card) is Head of Possibilities and his Chief Marketing Officer, Jimmy Hornbeak, is the Director of Amazement—also on the business card. The titles are an extension of how they see themselves: as storytellers, as an uber-creative force of idea people who have all worked in the film industry for years and created a company that could midwife huge ideas to completion if there was a good enough story to be told…and sold.
Selling The Ranch and its creations is what Jimmy Hornbeak does best. As the chief of marketing, or, in "Ranch Speak," Director of Amazement, Jimmy Hornbeak breathes life into Waggenspack's ideas, turning them into saleable commodities. Formerly the brand marketing manager and creative director at Levi Strauss, Jimmy Hornbeak is the creative visionary behind The Ranch. He also partners with Waggenspack in The Arsonist, a film marketing company "whose mission is to help greenlight independent filmmakers and find audiences for their stories."
Before there was The Ranch, Waggenspack whetted his appetite for storytelling with Neutral Ground Films, in which he partners with writer Jason Buch and producer Sean Donnelly to draw on local stories for films, episodic television, documentaries, and streaming content. Among their completed films are Abby's Story (directed by Waggenspack), The True Don Quixote, and Arceneaux, a web series based on a detective story set in New Orleans.
Fortunately for viewers, Neutral Ground Films inherited the same charming eccentricity that Waggenspack and his team brought to The Ranch. In addition to film, the group at NGF mixes up their productions with a medley of creations, including music videos and interactive series based in phone apps like So You're Dating a Vampire, where the player becomes part of the story.
After The Ranch landed Deepwater Horizon, a stream of projects followed along with A-list actors like Sean Penn in The First, Kristen Stewart in Underwater, and Keanu Reeves in Bill and Ted Face the Music—to name just a few.
And the filmmakers and producers continue to come. They come to The Ranch because of its team's compulsive devotion to the original mission of zealous attention to what their customers need. And, of course, size matters too.
The enormity of The Ranch's campus is hard to overstate. There is the Amazement Center, whose 157,00 square feet is divided into three primary sections (Rock, Paper, and Scissors), and Imagination Station, a massive, 62,360 square feet structure separated into two main parts, "Big" and "Easy." The names are obvious nods to management's affinity for the whimsical, but there is nothing fickle about this facility's capability to host, supply, and support almost any idea a producer or movie set designer could imagine.
With all this space, it may be tempting to think of The Ranch as nothing more than a warehouse, but nothing could be further from the truth. Management not only provides state-of-the-art facilities for movie production, and they also liaise with community officials, offer logistical support, and provide almost any service necessary to ease completion of each project.
Hornbeak and Waggenspack like to invoke the spirit of the early Hollywood mavericks who left the East Coast to escape Edison's grip on filmmaking patents, and who were as much pioneers as they were artists. Even their company name, The Ranch, is a throwback to the Cowtown roots of Old Hollywood.
Waggenspack, Hornbeak, and their team of idea men now intend to duplicate their success and create a new "heartbeat in St. Bernard Parish" at the abandoned Ford Plant in Arabi, breathing more life into a community that was laid waste by Mother Nature only 15 years ago.
The idea is to assemble a troop of creatives under another roof and "establish a center that turns art into in commerce and art into investors." They call it "an assembly place for creative minds." The arch storytellers making dreams come true again.
The Ranch is not accepting unsolicited creative material.