A year after celebrating the 300th year of its founding, New Orleans is still presenting first-rate cultural events, just as it has from its earliest years as a French and Spanish colony.
As a new cultural season opens this fall, aficionados of opera, classical music, dance, and live theater will once again have a multitude of performances to choose from between September and June. No other city of comparable size in the U.S. offers such a wide range of choices in these great art forms, and the number of companies performing them continues to grow with each passing year.
The following is a listing, by category, of some of New Orleans' premier performing arts presenting organizations that offer three or more separate events for the 2019-20 cultural season here in "America's First City of Culture."
Opera
New Orleans Opera Association

Celebrating its 76th season, the New Orleans Opera Association presents three main stage performances at the Mahalia Jackson Theater in Louis Armstrong Park and one performance at the New Orleans Jazz Center in the Central City neighborhood. All main stage operas are accompanied by the Louisiana Philharmonic Orchestra, conducted by Maestro Robert Lyall. Those operas that are presented in their original languages have English translations projected above the stage
Carmen (in French):
Mahalia Jackson Theater
October 4 and 6
Joan of Arc (in English):
Mahalia Jackson Theater
February 7 and 9
Charlie Parker's Yardbird (in English)
Castle Haley Blvd.
April 3 and 5
The Magic Flute (in German and English):
Mahalia Jackson Theater
May 1 and 3
Opera performances are at 8 p.m. Fridays and 2:30 p.m. Sundays. For tickets and more detailed information, call New Orleans Opera at 529-3000 or 529-2278 or check them out online at neworleansopera.org.
Classical Music
Louisiana Philharmonic Orchestra
Going into its 27th season as one of the only musician-run orchestras in the U.S., LPO once again presents an exciting concert-filled schedule in 2019-20 at the historic Orpheum Theater in downtown New Orleans.
Here are some of the highlights of the upcoming season at the Orpheum:
Harry Potter and the Sorcerer's Stone | Movie with Orchestra October 12
Romantic German Masters with Cellist Lynn Harrell October 24
The Music of David Bowie November 15
Mozart "Requiem" November 21 and 23
Baroque Christmas featuring Handel's "Messiah" December 19
Beethoven's "Eroica" with Cellist Pablo Ferrandez January 9 and 11
The Music of John Williams March 7 (March 8 matinee at 2:30 p.m.)
Quint Plays Korngold with Violinist Philippe Quint March 19
Cyril Neville and Special GuestsApril 4 (Doors at 7 p.m. and the show starts at 8 p.m.)
Testimony & Triumph with Shostakovich 5th Symphony May 14 and 16
All concerts are at 7:30 p.m., unless otherwise noted. Most concerts are conducted by Maestro Carlos Miguel Prieto, but guest conductors are also called in during the season. Several "Family Concerts" are held at Loyola University's Roussel Hall, and other LPO concerts are held in Jefferson and St. Tammany parishes. For a complete LPO season schedule, call 523-6350 or visit lpomusic.com.
New Orleans Friends of Music
One of the city's oldest classical music presenting organizations, New Orleans Friends of Music, celebrates its 65th season. Seven concerts feature a stellar roster of world-class musicians and ensembles, as well as some younger, emerging musicians.
Poulenc Trio with Alex Fiterstein, Clarinet: September 24
Christian Tetzlaff, Violin, and Lars Vogt, Piano: October 23
Lisette Oropesa, Soprano: November 13
Dover String Quartet: December 10
Stephen Hough, Piano: January 28
Chamber Music Society of Lincoln Center Piano Quartet: March 2
Escher String Quartet: April 6
All NOFOM concerts are held in Tulane University's Dixon Hall, starting at 7:30 p.m. For more information and tickets, go to friendsofmusic.org.
New Orleans Civic Symphony
The New Orleans Civic Symphony (NOCS) is dedicated to providing a large variety of live orchestral music to the Greater New Orleans Area. Founded in the 1940s, the NOCS has always been a venue for volunteer musicians-young and old-from all walks of life. All NOCS concerts are held in the University of New Orleans Performing Arts Center and are free and open to the public. Dr. Charles Taylor conducts.
Concert No. 1, works by Beethoven and Sibelius: October 13 and 14
Concert No. 2, works by Tchaikovsky, Vaughan Williams and G.W. Chadwick: December 8 and 9
Concert No. 3, works by Prokofiev, Barber and Debussy: March 8 and 9
ConcertNo. 4, works by Mendelssohn, Samuel Coleridge-Taylor and Florence Price: May 11 and 12
Concert No. 5, works by Bach and Brahms: June 2020 (dates TBA)
For more information, visit neworleanscivicsymphony.org.
Crescent City Chamber Music Festival
The Crescent City Chamber Music Festival (CCCMF) is an outreach/mission-centric festival presented by New Orleans native and Founding Artistic Director Luke Fleming. Now in its fourth season, the festival will present six free public concerts at various venues in New Orleans between October 3-13.
2019 Season Opening Gala and Album Release: New Orleans Record Press, 1336 Montegut Steet; October 3, 7:30 p.m.
Lysander Piano Trio:
St. Charles Ave. Presbyterian Church, 1545 State Steet; October 4, 7:30 p.m.
Lysander Piano Trio and Manhattan Chamber Players: Temple Sinai, 6227 St. Charles Avenue; October 6, 5:00 p.m.
Manhattan Chamber Players at Urban South Brewery: Urban South Brewery, 1645 Tchoupitoulas Steet; October 10, 6:00 p.m.
Manhattan Chamber Players at Dixon Hall: Dixon Concert Hall, Tulane University; October 11, 7:30 p.m.
2019 Season Finale at Rayne Memorial:
Rayne Memorial United Methodist Church, 3900 St. Charles Avenue; October 13, 5:00 p.m.
For more information, visit crescentcitychambermusicfestival.com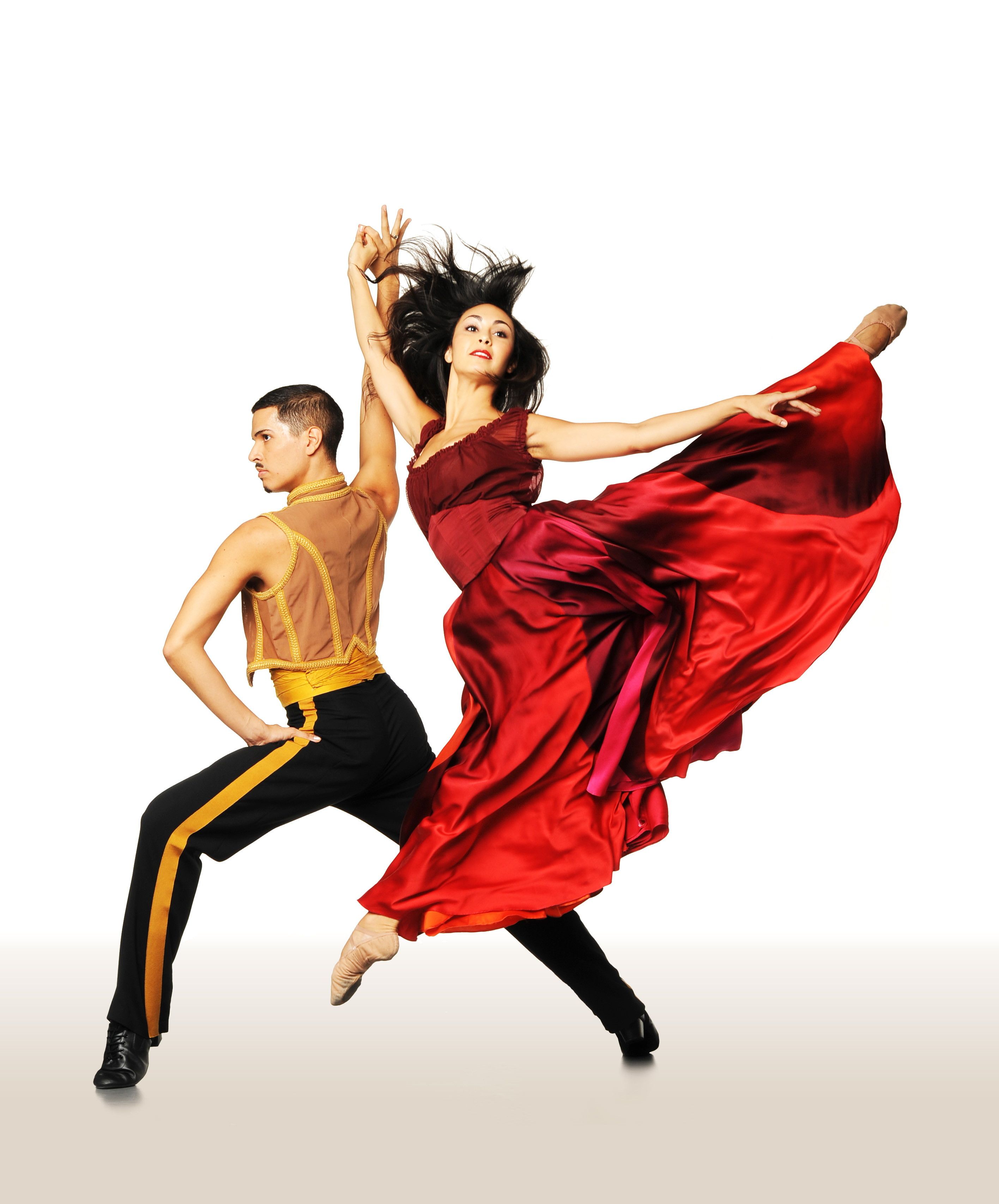 Dance
New Orleans Ballet Association
NOBA continues the celebration of its Golden Anniversary this season with performances of four world-renowned dance companies, plus another 50th Anniversary "Evening of Stars" featuring some of the leading dancers on the contemporary scene (names to be announced later).
All performances are one-night-only, Saturdays at 8 p.m. in the Mahalia
Jackson Theater.
Trinity Irish Dance Company:
October 19
Pilobolus in Shadowland-The New Adventure: November 22
50th Anniversary Evening of Stars: January 25 (time & cast TBA)
Houston Ballet: March 28
Les Ballets Trockadero de Monte Carlo: April 18
For tickets and information, call 522-0996 or visit their website, nobadance.com. Single tickets may also be purchased through Ticketmaster by calling 1-800-745-3000 or visiting ticketmaster.com.

Marigny Opera Ballet
Now into its 6th season as a Big Easy Classical Arts multi-award-winning dance company, Marigny Opera Ballet will stage four productions between early October 2019 and late March 2020. The company features nearly all local dancers, choreographers, and musicians and specializes in premiering or restaging original work.
A Midsummer Night's Dream: Opens October 4
Christmas Dances: Opens December 6
Paul Taylor's "Aureole": Opens January 31
Follies of 1915: Opens March 27
All performances are staged at the Marigny Opera House, 725 St. Ferdinand Street at 8 p.m. In addition to these three dance productions, MOH also presents other types of performances and concerts throughout the year, some of which are free, with donations encouraged. For more information and tickets, call 948-9998 or visit marignyoperahouse.org.

Live Theater
Broadway in New Orleans
The touring Broadway series returns to the Saenger Theater this fall with yet another Tony Award winner for Best Musical, Dear Evan Hansen (2017). It joins nine other productions, most of which are returnees - by popular demand - from prior seasons. Hamilton, last season's Tony Award-winning featured attraction, will return during the 2020-21 season; ticket sales for it will be announced at a later date.
Wicked*: October 2-20
The Color Purple: October 25-27
Dear Evan Hansen: November 5-10
A Christmas Story: The Musical: December 17-22
Miss Saigon: January 21-26
Charlie and the Chocolate Factory: February 11-16
Jersey Boys*: March 6-8
Mean Girls: March 17-22
Anastasia: April 14-19
Fiddler on the Roof: May 12-17
* Season Option not included in regular ticket subscription package

The Saenger is located at 1111 Canal Street in the heart of downtown New Orleans. Show times vary. For more detailed information, visit neworleans.broadway.com or call 1-800-218-SHOW (7469).
Le Petit Theatre
Founded in 1916 and opening in its present location in 1922, Le Petit, America's oldest continually operating community theater, presents another varied lineup of classics and newer works, including its traditional hosting of a play during the annual Tennessee Williams Literary Festival. The theater is in the heart of the French Quarter at 616 St. Peter Street, opposite Jackson Square and the Cabildo.
Noises Off: October 4-20
Something Rotten!: January 17-February 2
August Wilson's "The Piano Lesson": March 6-22
Angels in America: Millennium Approaches: April 17-May 30
A Night with Janis Joplin: June 5-21
For show times, tickets, and other information, call the box office at 522-2081 or visit lepetittheatre.com.

Southern Rep Theater
Entering its 2nd season in its new permanent home in the former St. Rose of Lima Church at 2541 Bayou Road, Southern Rep continues its time-honored, founding tradition of premiering original works by local playwrights and regional premieres of other contemporary plays, as well as its popular, ongoing soap opera, Debauchery.
August: Osage County:
September 11-October 6
Native Gardens:
October 30-November 17
Mandatory Merriment (Part Deux): A New Orleans Holiday Musical:
December 4-29
Mother Courage and her Children:
January 22-February 2
Reykjavik (a project of the Tennessee Williams/New Orleans Literary Festival
March 18-April 5
Chemin Du Bayou
May 13-31
For show times, tickets and other detailed information, call (504) 522-6545 or visit southernrep.com.
Jefferson Performing Arts Society
JPAS goes into its 42nd season of bringing top-flight entertainment to the Greater New Orleans area. They will be presenting six mainstage Broadway classics at the Jefferson Performing Arts Center (JPAC), 6600 Airline Drive, in Metairie, and five shows at their West Bank venues, the Westwego Performing Arts Theater (WPAT) and Teatro Wego (TW) at 177 Sala Avenue, in Westwego.
The Comedy Zone: September 20-21 and November 15-16, TW
The Rocky Horror Show: September 27-October 13, WPAT
The King and I: October 18-27, JPAC
Annie: December 6-15, JPAC
The Nutcracker: December 21-22, JPAC
Viagra Falls: January 17-February 9, WPAT
The Mousetrap: January 30-February 9, JPAC
The Complete History of Comedy (abridged): March 6-29, TW
42nd Street: April 9-19, JPAC
An American in Paris: May 8-17, JPAC
Sweet Potato Queens: June 5-28, WPAT
For show times, ticket information, or other details, call (504) 885-2000 or visit the JPAS website at jpas.org.
Rivertown Theaters for the Performing Arts
Located at 325 Minor Street, in the Rivertown section of Kenner, the Rivertown Theaters are under the management of Theatre 13, founded by longtime actor/director Gary Rucker and performer/choreographer Kelly Fouchi. 9 to 5: September 13-29
November: October 25-November 10
Scrooge in Rouge: November 29-December 15
Oliver: January 10-26
Peter and the Star Catcher: March 6-22
The Drowsy Chaperone: May 1-17
For tickets, show times, and other information. visit their website rivertowntheaters.com or call (504) 461-9475.

The NOLA Project
The NOLA Project is a theatrical ensemble company, consisting of about two dozen local actors, "that strives to challenge, entertain, and engage diverse audiences through high-quality and innovative performances of relevant great works and the development and production of new plays." The company performs in various venues throughout New Orleans and is celebrating its 15th season.
Measure for Measure:
Great Hall, New Orleans Museum of Art
City Park, September 2019
The Legend of Sleepy Hollow:
Besthoff Sculpture Garden, October 2019
Harry & the Thief: Contemporary Arts Center, 900 Camp Steet, January 2020
Treasure Island: Besthoff Sculpture Garden, May 2020
For more specific dates and detailed show information, as well as ticket orders, go to nolaproject.com.
30 by Ninety Theatre
Located in Mandeville, 30 by Ninety Theatre's mission is "to create a personal experience for the audience through the shared medium of theater that invigorates, challenges, and entertains." Their vision is "to become the premier live theater destination for the North Shore region by providing artistic, cultural, and educational opportunities to the community."
The Last Five Years: September 14-29
The Complete Works of William Shakespeare (abridged): October 19-November 3
A Very Merry Christmas Spectacular: December 5-15
Of Mice and Men: January 11-26
Rumors: February 29-March 15
Moby Dick Rehearsal: April 18-May 3
The Best Little Whorehouse in Texas: June 6-21
30 by Ninety Theatre is located at 880 Lafayette Street, in Mandeville. For show times and ticket information, call 844-THE3090, email 30byNinety@gmail.com, or visit their website page, 30byninety.com/current-season.html.
Cutting Edge Theater
Cutting Edge Theater is a professional, regional theater company, serving Southeastern Louisiana. The company stages classic stage plays and musicals, as well as productions with a New Orleans angle. Cutting Edge Theater is located inside Attractions Salon, located at 757 Robert Boulevard, in Slidell.
The Marvelous Wonderettes:
September 6-28
Who's Afraid of Virginia Woolf?:
October 4-12
Rocky Horror Monster Ball:
October 18-26
Fully Committed: November 1-9
9 to 5: The Musical: January 2020
Sweet Potato Queens: The Musical:
April 3-25
For information about show times or tickets, call (985) 649-3727 or visit their website at cuttingedgetheater.com.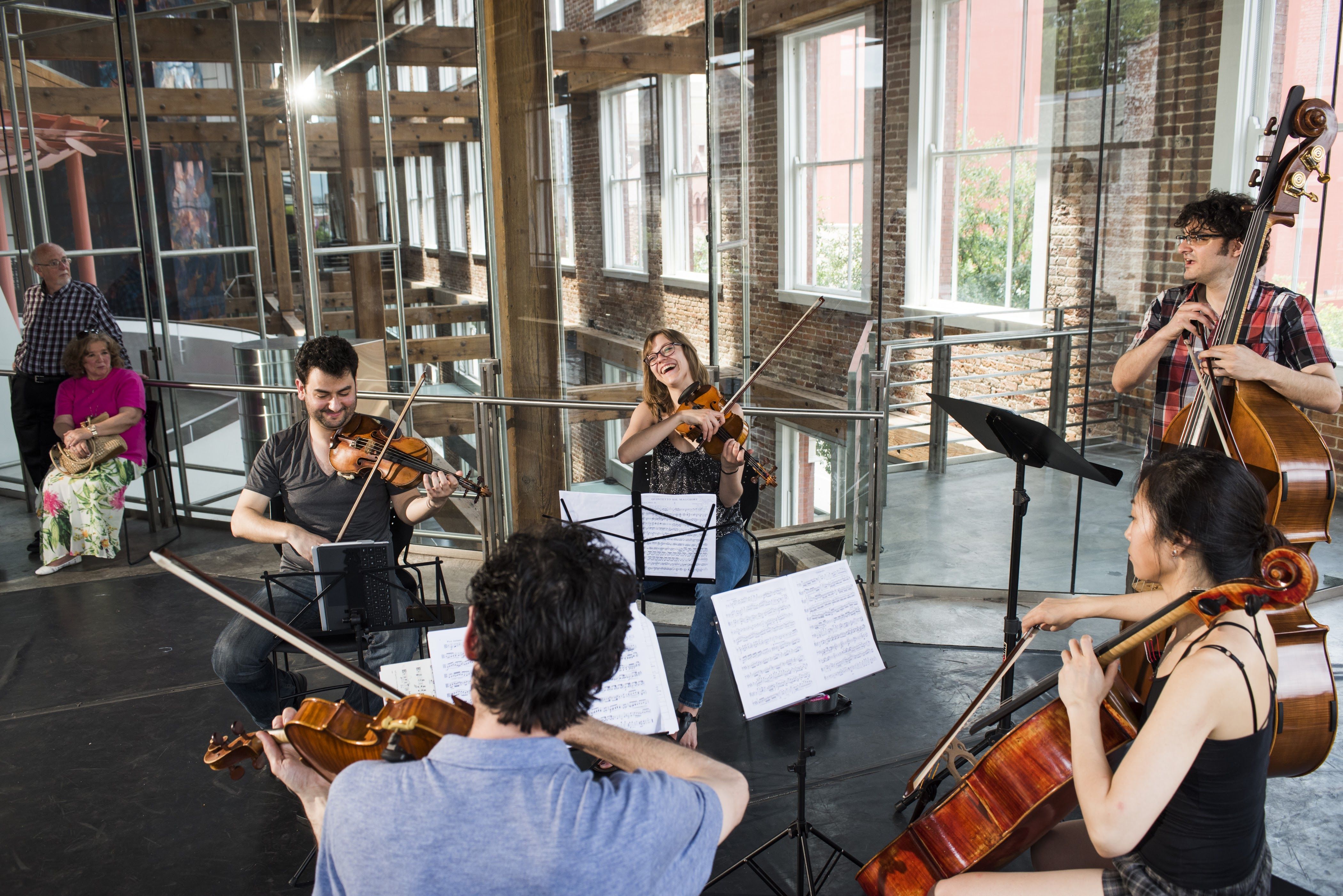 Other Performing Arts Organizations
There are numerous other performing arts organizations in New Orleans, including the universities, whose full schedules were not finalized in time to be included in this listing. Here is a handy list of some of those organizations, in alphabetical order, along with their websites, on which their schedules might now be posted.
Art Klub: artklub.org
Artivism Dance Theatre: artivismdancetheatre.com
Ashe Cultural Arts Center: ashecac.org
Birdfoot (chamber music) Festival: birdfootfestival.org
Contemporary Arts Center: cacno.org
Louis Moreau Institute: louismoreauinstitute.org
Loyola University Arts Series: cmm.loyno.edu/loyola-presents/all-list
Lyrica Baroque: lyricabaroque.com
Melange Dance Company: melangedanceofnola.com
Musaica (chamber ensemble): musaica.org
Musical Arts Society of New Orleans: masno.org
New Orleans Ballet Theatre: neworleansballettheatre.com
New Orleans Chamber Orchestra: nolachamberorchestra.org
New Orleans Chamber Players: neworleanschamberplayers.org
New Orleans Vocal Arts (NOVA) Chorale: novachorale.org
New Orleans Volunteer Orchestra: novorchestra.com
Opera Creole: operacreole.com
Opus Opera: opusopera.org
Symphony Chorus of New Orleans: symphonychorus.org
Tennessee Williams Theatre Company of New Orleans: twtheatrenola.com
Trinity Artist Series: trinitynola.com/Music
University of New Orleans Musical Excursions: new.uno.edu/sota performances/music
University of New Orleans Theatre: new.uno.edu/sota-performances/theater
Versipel New Music: versipel.org