Explore uniquely creative ways to give back to your community during the Thanksgiving season.
For many of us, Thanksgiving is a busy time in which our families and friends gather to eat a bountiful meal and watch football. However, as satisfying as a warm plate of roasted turkey might be, nothing nourishes the heart more than volunteering at Thanksgiving.
Make a Charitable Donation to a Non-Profit Close to Your Heart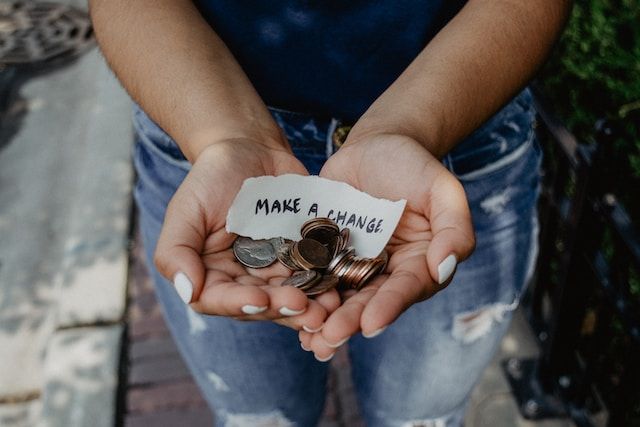 Perhaps you have heard of #GivingTuesday, which is a global movement held on November 28, the Tuesday following Thanksgiving. Well, in New Orleans, you can join #iGiveCatholic on Giving Tuesday and donate to one of your favorite local non-profit organizations.
According to Ronan Canuto, the marketing and communications coordinator of the Catholic Community Foundation (CCF), you can go online, select an organization and give a minimum of $20 on this special day of generosity and kindness. "Last year, we had 183 organizations participate in the New Orleans area," said Canuto.
Give Back by Volunteering Your Time and Skills
"During the holidays, we try to encourage the community to not only support us through donations but with their actual time," said Brittany Taylor, Director of marketing and public relations at Second Harvest Food Bank.
In addition to working in the Community kitchen and stocking shelves in the Food Pantry at Second Harvest, volunteers are also given the chance to see a home Saints game by participating in the Saints 50/50 Raffle. Taylor explained that the Second Harvest volunteer must be 21 years of age and he/she sells 50/50 raffle tickets until the end of the third quarter at a home game in the Superdome in exchange for free parking passes, free entrance to the game, and a free meal.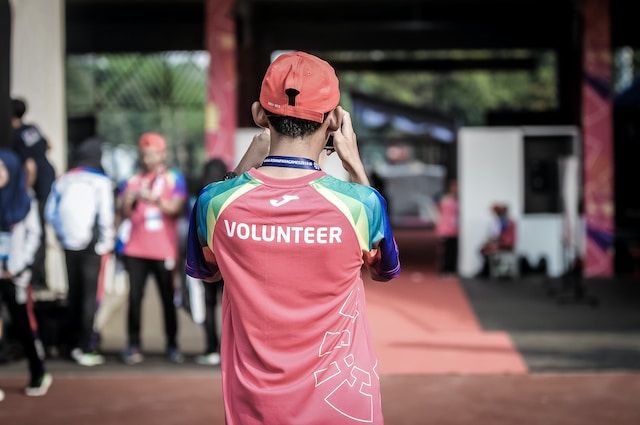 Dedicating your time and expertise to a non-profit organization such as the Louisiana SPCA is an extraordinary way of giving back. Rebecca Melanson, communications director of the Louisiana SPCA, recommends that volunteers sign up online in advance for animal handling and orientation. "Volunteers can take photos, give baths, and take the animals for walks," said Melanson.
If you are looking for a different and exciting volunteer experience during the month of November, sign up as a volunteer for the non-profit organization, Son of a Saint and work at the Oak Street Po-Boy Festival scheduled November 19. "We handle a range of on-site logistics for the Po-Boy Fest," said William Jones, community engagement manager. "These volunteers are so important for the Son of a Saint since we receive a portion of the proceeds as the sole beneficiary of the Oak Street Po-Boy Festival."
According to Jones, confirmed volunteers for the Po-Boy Festival will receive free festival entrance, as well as a free t-shirt, and food during their shift. Job duties include selling wristbands, handling the payments, and the breakdown. Son of a Saint also participates in a community outreach event each year to bag food and feed the homeless in the community.
Volunteers are always welcomed to join the community outreach programs at the New Orleans Mission. During the holiday season, Deonne Beard, volunteer coordinator at the New Orleans Mission, pointed out two particular areas of need: working in the community kitchen and going into communities on the street to deliver brown bag lunches, hygiene, and winter care kits. These kits contain cleaning supplies, hats, coats, and scarves. "We bring out these kits to people living on the street and try to build a relationship so they come to the Mission," stated Beard. "Our volunteers give their time, talent and treasures." Beard emphasized that the in-house community at the New Orleans Mission is now looking for volunteers who are hair stylists to come in and offer their services.
Donate Food, Coats, Toys, & Other Items to Local Community Drives
Every year, the New Orleans Mission hosts a toy donation drive for children ages 0-13 years old. "We see about 200 to 300 impoverished children," said Beard. "New toys for boys and girls can be dropped off no later than December 13 between 8 a.m. - 4 p.m. to 1134 Baronne St. in New Orleans."
Additionally, items like body wash, hair care products, razors, and shaving cream are needed for the Christmas gift bags, which are given to the men and women who have entered the New Orleans Mission year-long program.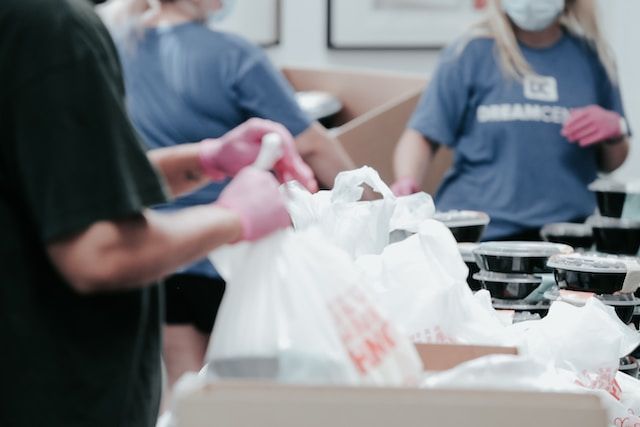 Other local faith-based organizations, including the Celebration Life Transformation Center and the Munholland United Methodist Church, offer opportunities to get involved and give back to the community. Beverly Ray, coordinator of the senior program at the Celebration Life Transformation Center, encourages those who would like to donate non-perishable food items for their Thanksgiving boxes, which are prepared by the seniors and delivered to families in the Dixon and Hollygrove neighborhoods. "We decorate the boxes with Thanksgiving items and include a $20 gift card provided by the neighborhood association," said Ray. "The drop off site is 8606 Marks St."
Munholland United Methodist Church located in Metairie also offers a creative opportunity for families to give back by participating in "Operation Christmas Child," a project of Samaritan's Purse. Each family is asked to pack a normal-sized shoebox full of small toys, crayons, coloring books, toothbrush, toothpaste, etc., and drop it off at the church by November 20. "Last year we packed 50 shoeboxes for Operation Christmas Child," said Owen Trotter, worship leader and youth director at Munholland United Methodist Church. "These boxes are delivered to children in communities around the world."
Developing a family tradition of showing gratitude and helping others during Thanksgiving can truly cultivate a heartwarming holiday season. Food donations, clothing drives, spending time, and sharing your skills at the various non-profit organizations can provide plenty of meaningful ways to give back to your community and keep the "giving" in Thanksgiving.