Small Southern towns take great pride in their locals' skilled craftsmanship. From the steady handiwork that goes into the carving of duck decoys to the art of hand building and refurbishing boats that go out on the Gulf Coast, craftspeople in the South are hard at work maintaining these Southern traditions.
One town with a particular knack for this kind of work is Houma, Louisiana. Houma is home to many local, family-owned boat repair and building shops. Arlen "Benny" Cenac Jr. is a third-generation Louisiana native who now owns and operates Cenac Marine Services, located in Houma, which has been passed down to him from his father and grandfather and takes pride in local craftsmanship.
Cenac Marine operates companies such as Houma Machine & Propeller and Main Iron Works. The workers at Houma Machine & Propeller specialize in repairing and refurbishing ship propellers, something that requires a great deal of handwork and is quite time-consuming. The process of repairing a propeller is something that can only be learned by watching and doing, in order to perfect the craft, and cannot easily be learned outside of a shop itself.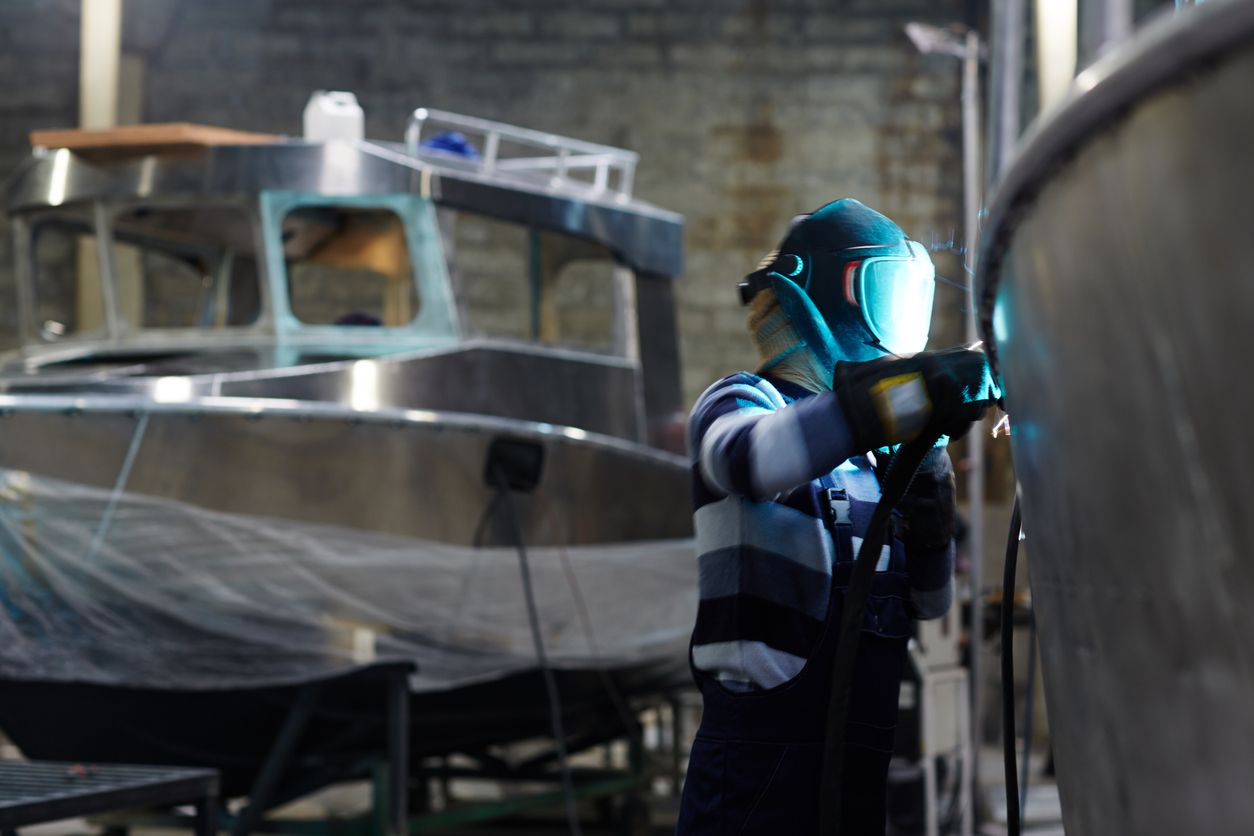 Similarly, Benny Cenac's Main Iron Works' services include marine vessel construction, ship building, refurbishes, rebuilds, dry docking, and more. Despite being a family-owned business in a small town, the company is a leader in tugboat services in both the Gulf Coast and the country at large.
Local craftsmanship in the Houma area is so important that there is even a boat museum just down the road in Lockport: The Center for Traditional Louisiana Boat Building. The museum has been a treasure to the community for years, showcasing traditional handmade boats through the years, some of which are centuries old.
Although the founder and longtime director of the center sadly passed away earlier this year, the community is committed to maintaining and expanding the center for years to come. Preserving traditional boat-building culture is a key component of Cajun culture, something treasured by many local Southerners.
Another special craft in Louisiana is carving duck decoys. While their original purpose was, as the name suggests, to be used as decoys while hunting ducks, the art of creating duck decoys has turned into a hobby itself, and many use the decoys as a form of décor rather than taking them out hunting. Duck decoy collecting has also become a hobby, with some decoys getting auctioned off for more than a million dollars.
The traditional way to carve a duck decoy is to use only hand tools, such as a basic knife, chisel, and rasp. Then, carvers must figure out where they want to remove wood to resemble the duck they want. The last step is painting the decoy.
While carving a duck decoy and refurbishing or building a boat are clearly vastly different activities, they have several key similarities: attention to detail, extensive knowledge of the craft, and precise handwork. These are key to many treasured traditions in Cajun culture.
Benny Cenac, Houma Native, on the Art of Craftsmanship in Louisiana
According to Benny Cenac, many of these crafts are rooted in history, tradition, and even family values. He remembers learning everything he knows today about boat building and refurbishing from his father and grandfather, beginning when he was a young boy.
"I'd go into the shop with my dad and see the employees hard at work on repairs or builds and see them really pour their heart and soul into what they do," Cenac said. "And I learned everything I know by watching and doing it with my dad and grandfather in the shops."
Cenac also noted that no machine in a factory could fully mimic the handwork that goes into shipbuilding and refurbishing. "It requires a skill that can't really be copied by a machine," Cenac said. "The care and detail that goes into it are so unique."
Benny Cenac, like most native Louisianans, finds a great deal of pride in these Cajun traditions. To him, these crafts show how people learn from each other, work hard, and care deeply about what they do.
"That's what I think defines a true craftsman," Cenac said. "It's not so much about what they do but about how they do it. They pour their heart into what they do, paying close attention to every detail to make the best creation possible, whether it's a boat, a propeller, and yes, even a decoy duck."
Benny Cenac is also grateful that museums such as the Center for Traditional Louisiana Boat Building exist, so that people from all around can come and see for themselves the beautiful work that has been and is continuing to be created by many Southerners for generations.

Cover Image: Hand carving duck decoys is a hobby enjoyed by many Southerners, including Benny Cenac.

Originally intended to use while duck hunting, carving duck decoys has now become a hobby and craft in and of itself, with many people displaying or even auctioning off their decoys.