Come one, come all to Rex's 150th birthday party! The king of Mardi Gras will be hosting a grand parade in honor of his cultural impact on the Crescent City over the years. The theme for this year is "School of Design Sesquicentennial."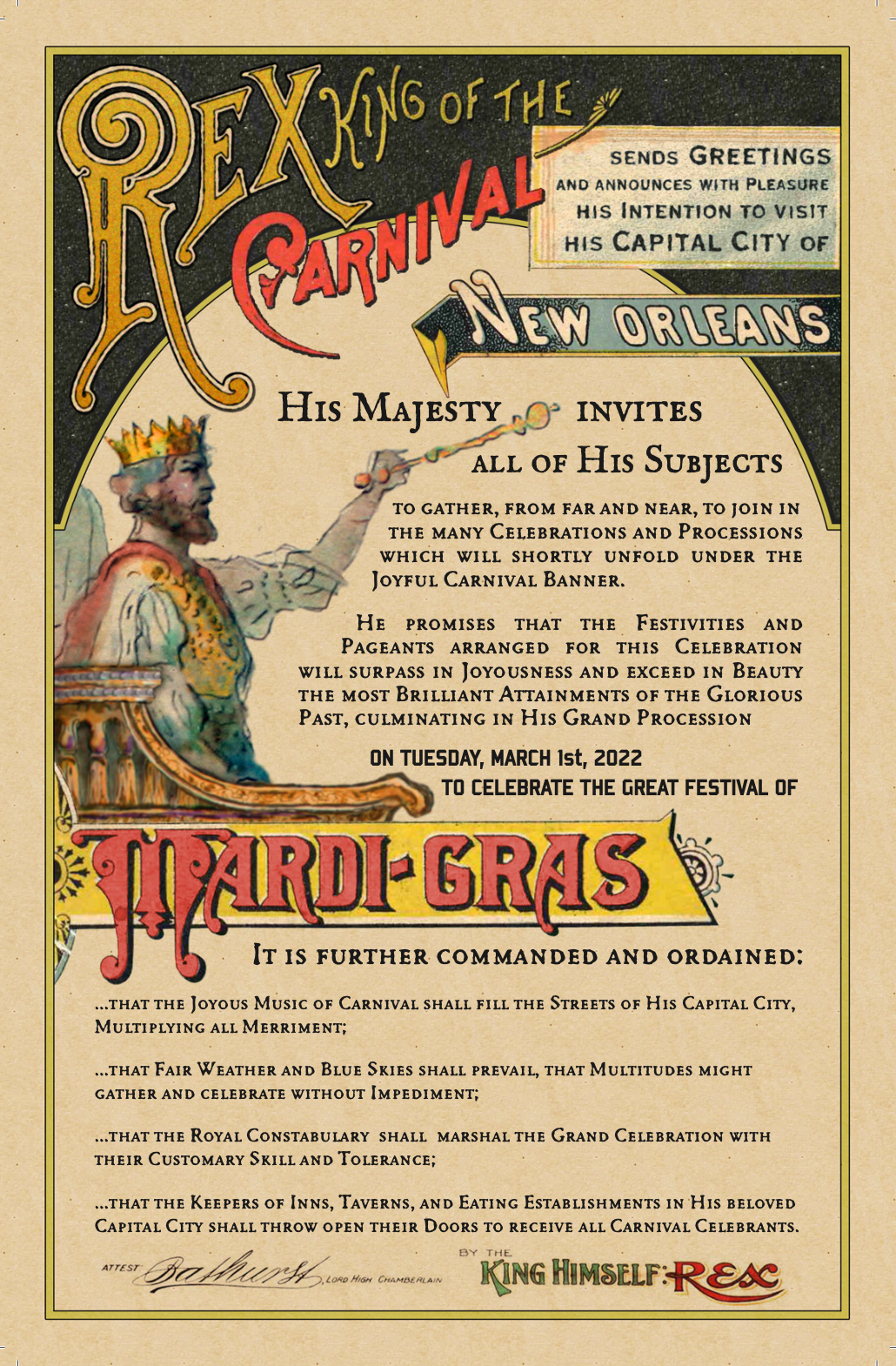 The School of Design, which has designed and distributed posters and banners for the krewe, has presented the 2022 Royal Invitation. Designed by royal lithographer Matthew Hales, the invitation incorporates 19th century-style illustrations and fonts used in previous invitations. They are currently displayed along the Uptown parade route.
In fact, Rex official James Reiss, Zulu Social Aid & Pleasure Club President Elroy James, and Mayor LaToya Cantrell were one of the many revelers to celebrate Twelfth Night at Mardi Gras World. New Orleans has faced many trials in the past few years, but with locals and tourists feeling optimistic about Mardi Gras, it will go back to being "The City That Care Forgot."
Having ruled over Carnival since 1872, Rex has brought many Carnival traditions that locals know and love, including the Boeuf Gras float, gold doubloons, the anthem "If I Ever Cease to Love," and the signature Mardi Gras colors--purple, green, and gold.
The parade will take place on Tuesday, March 1. For more information, visit rexorganization.com.