Quarantined or otherwise, New Orleans's beer purveyors continue to brew something special for the local community. While sales for many breweries have plunged 60 percent to 80 percent, these local businesses have pivoted their operations to protect their employees' jobs and serve the community at the same time.
In addition to producing hand sanitizer, releases of new beverage products are at the heart of this effort, with breweries across the region experimenting with beer styles, collaborations, and entirely different drink options. These products work to instill a sense of community and the unshakeable spirit of New Orleans during uncertain and challenging times.
Brewing Beyond Beer
Pre-quarantine, NOLA Brewing had just expanded its menu by adding its first nonalcoholic beverage. Released this year on the day after Mardi Gras, Hop'D Tea is a sparkling tea that has been dry-hopped after brewing, flavored, and distributed in 16-ounce cans. After testing dozens of flavor profiles, the brewing team landed on two varieties for the initial launch: oolong and rose-hip hibiscus.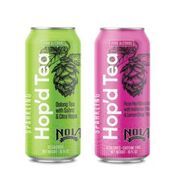 This launch occurred mere weeks before the city's stay-at-home mandate took effect. The lockdown skewed sales numbers, due to the brewery's inability to complete sales with its usual bar and restaurant customers. Still, brewers and management have high hopes for the new addition, based on in-house testing and initial feedback from the community.
"The response from people who have tried it has been phenomenal," said Dylan Lintern, president and COO of NOLA Brewing. "People are actually amazed by the flavor combinations we came up with—even people who aren't drinking, taking a break from drinking, or even ones who just want something during the day while drinking. So it's been a very, very positive response, as far as the flavor profiles. I'm really excited to see how this will work in the market."
These new products were in addition to NOLA Brewing's monthly releases for April, including the April Lagniappe beer, Boyfriend IPA, and its Offbeat collaboration brew, Odin's Kveik Ride. Both products, along with the dry-hopped teas, are available for online ordering and curbside pickup at the brewery's taproom.
Small-Batch Blessings
With customers stuck at home and craving something exceptional and enticing, innovative flavors and varieties of beer are key to appealing to today's beer drinkers.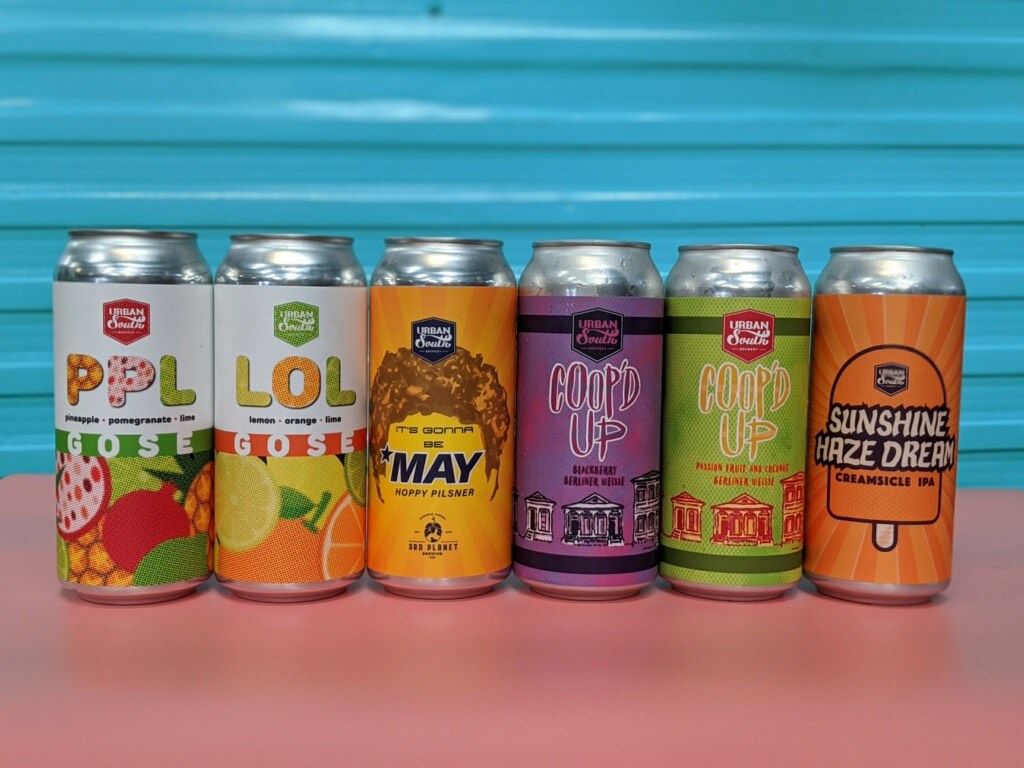 Every week in April, Urban South has offered new small-batch limited beer releases online, each Wednesday at 5:30 p.m., which are available for pickup Thursday. And the Paradise Pork lager, which was slated for exclusive release at this year's now-canceled Hogs for the Cause, will also be available while the batch lasts.

The brewery has also added Snoball Juice IPA, previously a taproom exclusive, to its flagship lineup and year-round distribution. This beer, a nod to a beloved New Orleans summer treat, is now available in three flavors: wedding cake, tiger's eye, and pina colada.
"We were actually very lucky that we were planning our four-year anniversary that was supposed to be on April 4, and we had 16 beers ready to go by the time the quarantine started," said Urban South taproom operations manager Amber Gunn. "The next week [after quarantine went into effect], we had our first big release of all of the beers that we already had packaged and ready to go for the anniversary party."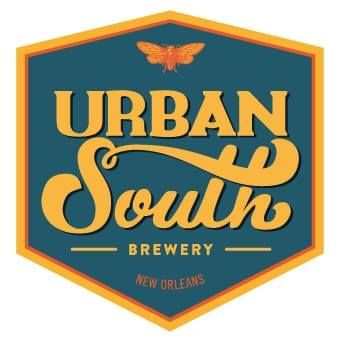 "And since then, every week, we're releasing new beers," Gunn added. "So, we had done all 16 beers in varying degrees each week, five or six beers at a time. And once those anniversary beers ran out, we just started pumping our tanks full of new, exciting beers."
Can Brieux
Other breweries have also switched up their quarantine business models to adapt and make up for lost revenue from kegs normally distributed to local and national bars and restaurants. Brieux Carré has shifted to 100 percent packaged beer, rather than producing kegs and serving other beers in their taproom off Decatur Street.
"Even after this, we're not sure what the bar world is going to be like," said Brieux Carré owner Robert Bostick. "So, instead of focusing on a lot of the experimental styles and historical styles that we're doing, we've switched to really doing what the broader beer-drinker audience would appreciate. We're doing a lot more IPAs, a lot more pilsners. And we have a lot of sweet pastry beers and sours coming out, all in cans."
Another new addition from Brieux Carré, All Together Worldwide, was produced in tandem with hundreds of other breweries located worldwide. All participants brewed from the same recipe and will donate proceeds from sales to the nonprofit of their choice, namely those supporting hospitality workers in the brewery's local community. Brieux Carré released its contribution to the cause in mid-April, with partial proceeds donated to the Greater New Orleans Foundation.
A Sparkling Alternative
Abita Brewing may have just become White Claw's next local rival, as the brewery launched its first spiked sparkling water: Spring Loaded. This category of alcoholic beverages has been particularly popular in recent years and will likely be a go-to for outdoor libations in the summer months.
"Since the launch last week, we have definitely seen customers take an interest in Spring Loaded," said Heidi Guerra, marketing manager at Abita Brewing Co. "Customers are seeking the brand out and calling the brewery, asking where they can find it, so we are hoping that continues. I believe Spring Loaded is going to be a long-term brand for us."
A widely known regional craft brewer, Abita also layered an homage to the local ecosystem into the meaning of the new product's name.
"It seems only natural for us to develop a spiked sparkling water, since Abita Springs is well-known for our water source," David Blossman, president and CEO of Abita, said in a press release. "Our water is a cherished natural resource, drawn straight from the Southern Hills Aquifer. These springs are over 2,000 years old and provide water that is pristine and naturally perfect for brewing, which is why we decided to call the brand Spring Loaded."
Brewing in Pink
The Pink Boots Society, an association for beer-industry women, by beer industry women, works to assist industry professionals in advancing their careers through education and scholarship funds. Each year on March 8, in celebration of International Women's Day, members of Pink Boots chapters host a Collaboration Brew Day to begin brewing their own unique beers. Proceeds are split among participating chapters, which is then used to fund educational scholarships and programming for members.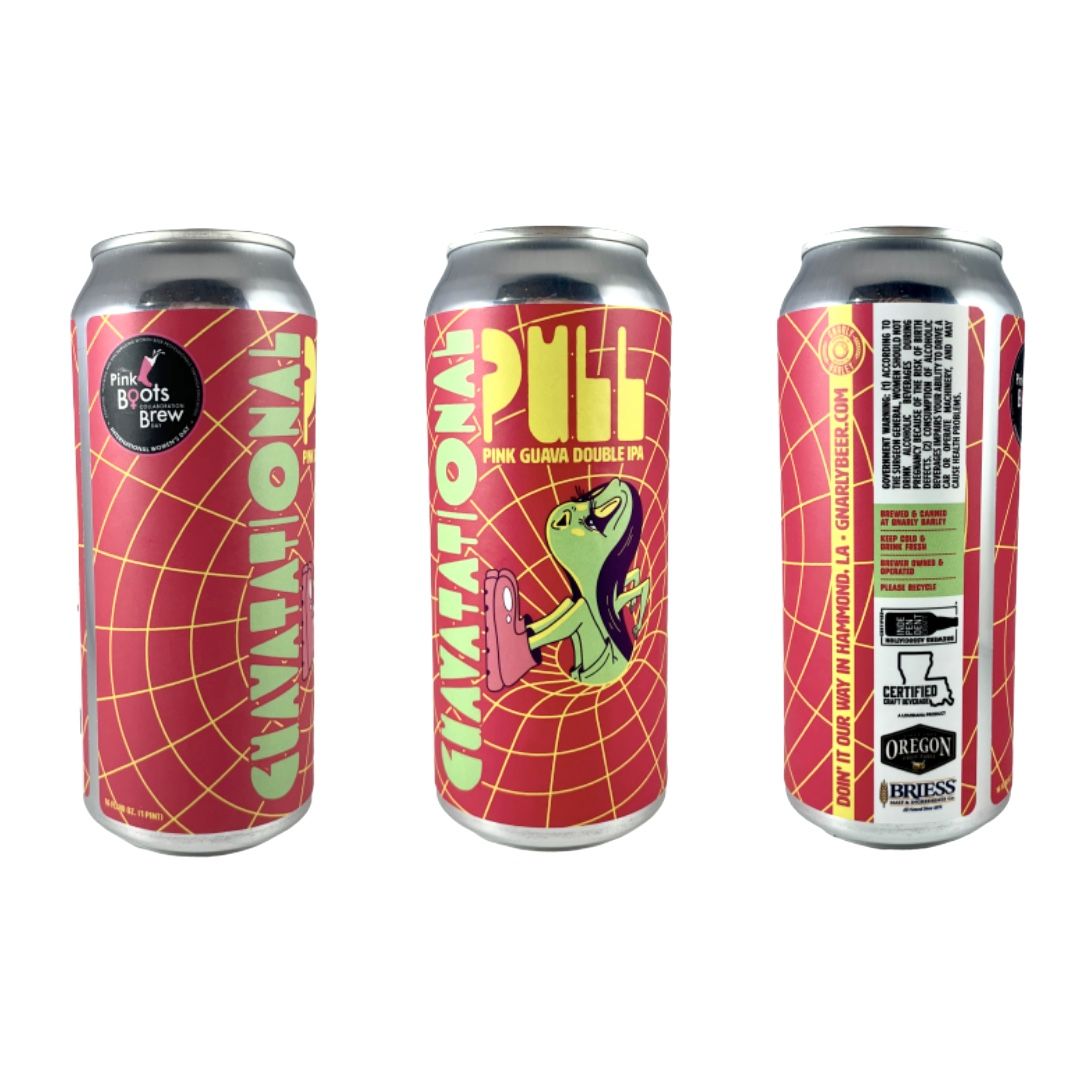 The local chapter for New Orleans, which represents all of Louisiana and Mississippi, has released its annual brew, the Guavatational Pull Double IPA. Each year, the host brewery changes, and this year, the Pink Boots Collaboration Brew found its home at Gnarly Barley Brewing in Hammond. The beer is available for pickup at Gnarly Barley, while the limited supply of four-packs lasts.
These new products have kept New Orleans breweries in business, and the ripple effect of their dedication to new beers and beverages—and hand sanitizer—continues to benefit the local community. Once the quarantine is over, the city will undoubtedly be ready to toast a cold one to these breweries' efforts and commitment during this particularly stressful time.