Many local area breweries have found themselves struggling to maintain revenue since the city of New Orleans issued its stay-at-home mandate, effectively closing all bars and restaurants in the area.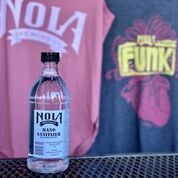 With these establishments providing their usual bread and butter, neighborhood breweries had to reconfigure their production, sales, and distribution plans to fit the "new normal" of the past six weeks.
Some local breweries have unleashed a slew of new brews to keep customers refreshed and their interests piqued during long days and nights in quarantine. However, releasing innovative products hasn't only meant varieties of beer and assorted beverages, but a new temporary product line altogether: hand sanitizer.

In a time of social distancing and regular handwashing, hand sanitizer has become a precious commodity, frequently in low supply at grocery stores and other retailers. Local breweries have stepped in to ensure that more individuals and institutions have access to at least some of the sanitization products they need.
Transitioning Operations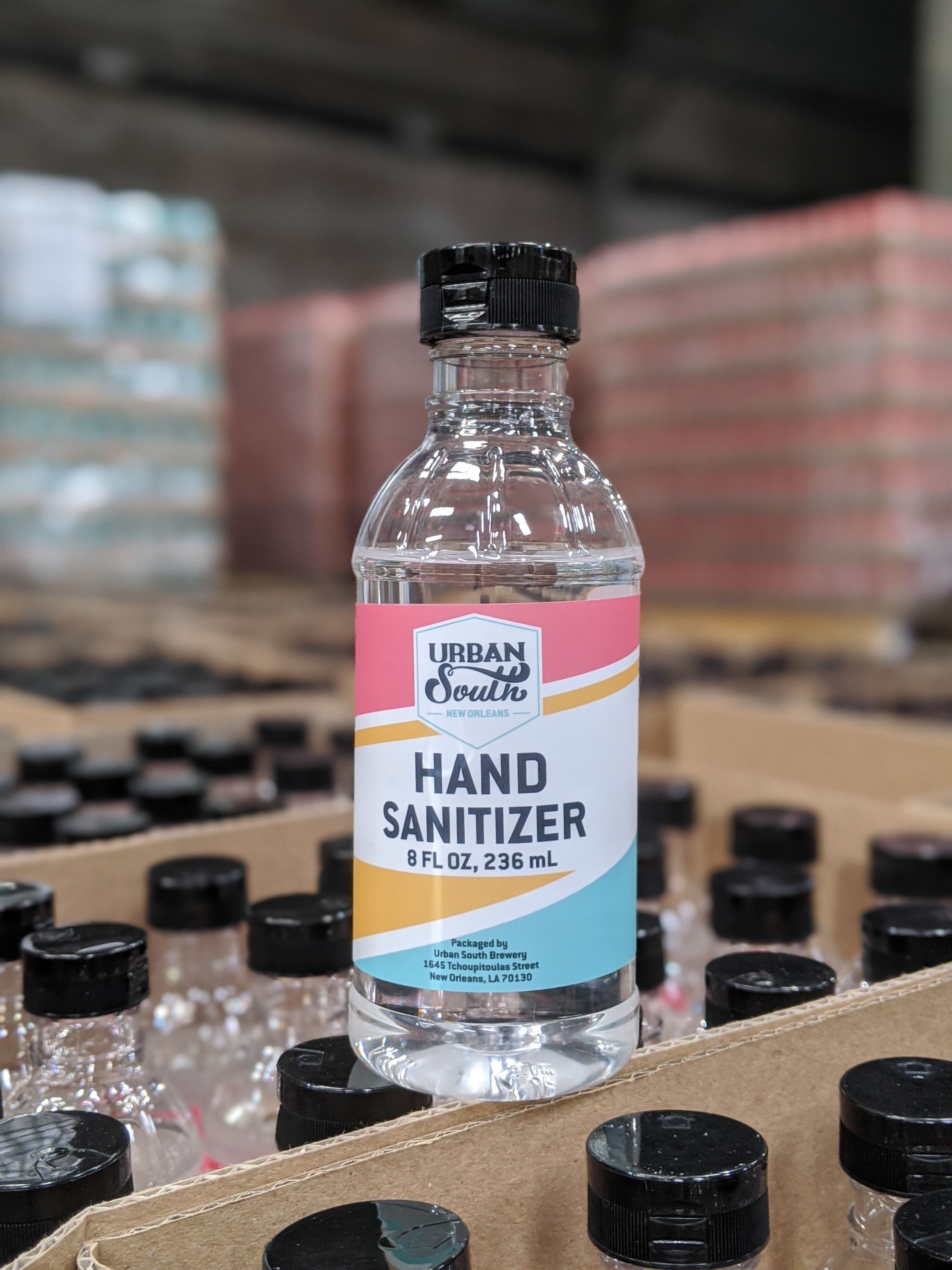 "We don't actually produce the hand sanitizer, because in Louisiana, if you're not licensed as a distillery, you cannot make that level of alcohol," said Amber Gunn, taproom operations manager at Urban South. "So we're not producing it; we're buying the chemicals from a distillery. And then we're packaging it for sale."
"But really, it was fairly easy to transition into that because we are actually using our bottling system that we have to make some bottled beer—a smaller system than our big canning line," Gunn continued. "But we have a bottling system that we're using to fill the sanitation bottles. It probably took us about three weeks, from idea to execution. But it was fairly smooth, considering that we're used to canning beer, and now we're bottling sanitizer."
In addition to bottle-packaging equipment, breweries may also be uniquely positioned to do this type of work, compared to other production facilities. This is due to the highly sanitized nature of brewing beer itself and the type of working environment such products require.
"We're kind of set up to do certain things like that, just because of how our staff is trained to deal with all of these chemicals that not a lot of people normally have access to," said Robert Bostick, owner of Brieux Carré Brewing Co. "The hand sanitizer is a little bit easier because it's isopropyl alcohol and a few simple ingredients, but our staff has already trained in how to do everything in a sterile environment."
"As long as breweries are allowed to stay open, we're some of the cleanest facilities to deal with this," Bostick continued. "We're all very aware of how to keep microbes at bay. So, that's what we all train for and what all our staff is trained to deal with."
Serving the Local Healthcare Industry
NOLA Brewing quickly pivoted to producing and distributing hand sanitizer to be able to keep its entire staff on payroll, launching its line in late-March. The product is currently available for purchase at all Langenstein's locations, The Fresh Market, and Calandro's Supermarket, in addition to a larger supply they produced for local healthcare landmarks.
"We're supplying the entire Ochsner hospital network with hand sanitizer, along with East Jefferson General Hospital and a bunch of other countless individuals, companies, and people that are on the front lines of this," said Dylan Lintern, president and COO of NOLA Brewing Co.
On a smaller scale, Brieux Carré has also begun producing small batches of hand sanitizer to serve sections of the New Orleans community, particularly local nursing homes and customers who pick up a curbside order at the taproom on Decatur.
With usual operations thrown into a quarantined frenzy, New Orleans breweries have still continued to serve the local community with their usual product repertoire as well as a much-needed emergency essential. This fact alone demonstrates the commitment this industry has to its patrons and the city itself, all of whom could use a helping hand through this pandemic recovery.