"All Aboard!" echoed through the French Market at 5 p.m. Wednesday evening, immediately followed by "Happy Jazz Fest!" when Kermit Ruffin kicked off a live concert at the New Orleans Jazz Museum. The live performance was staged on a second -floor balcony at the former New Orleans Mint. COVID protocols kept the audience limited and spaced on the lawn, but streamed on Facebook Live to thousands of music-hungry fans worldwide.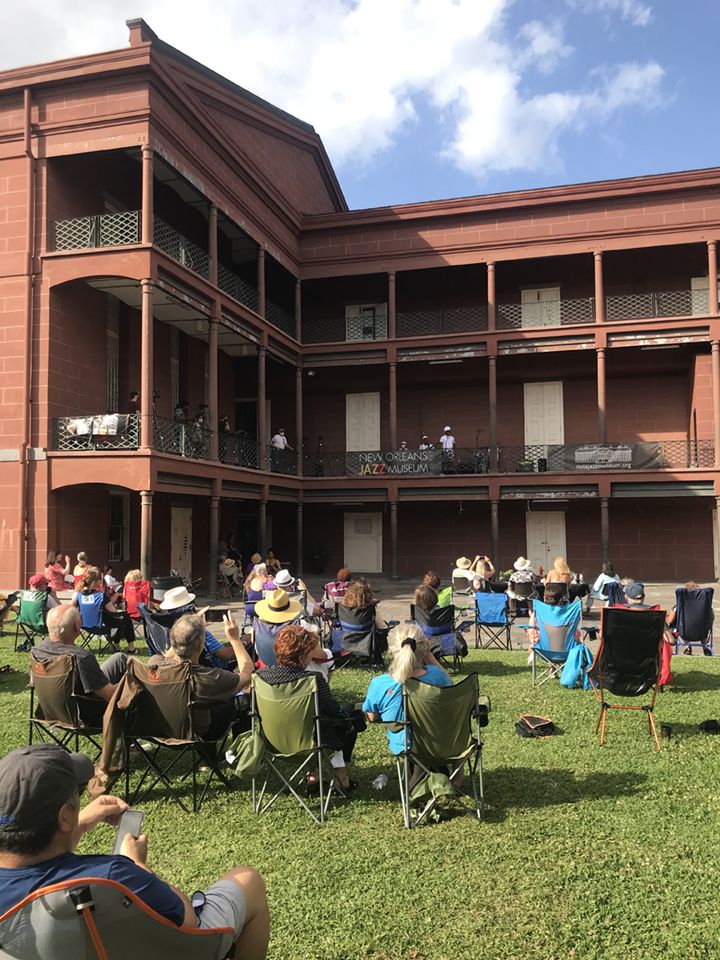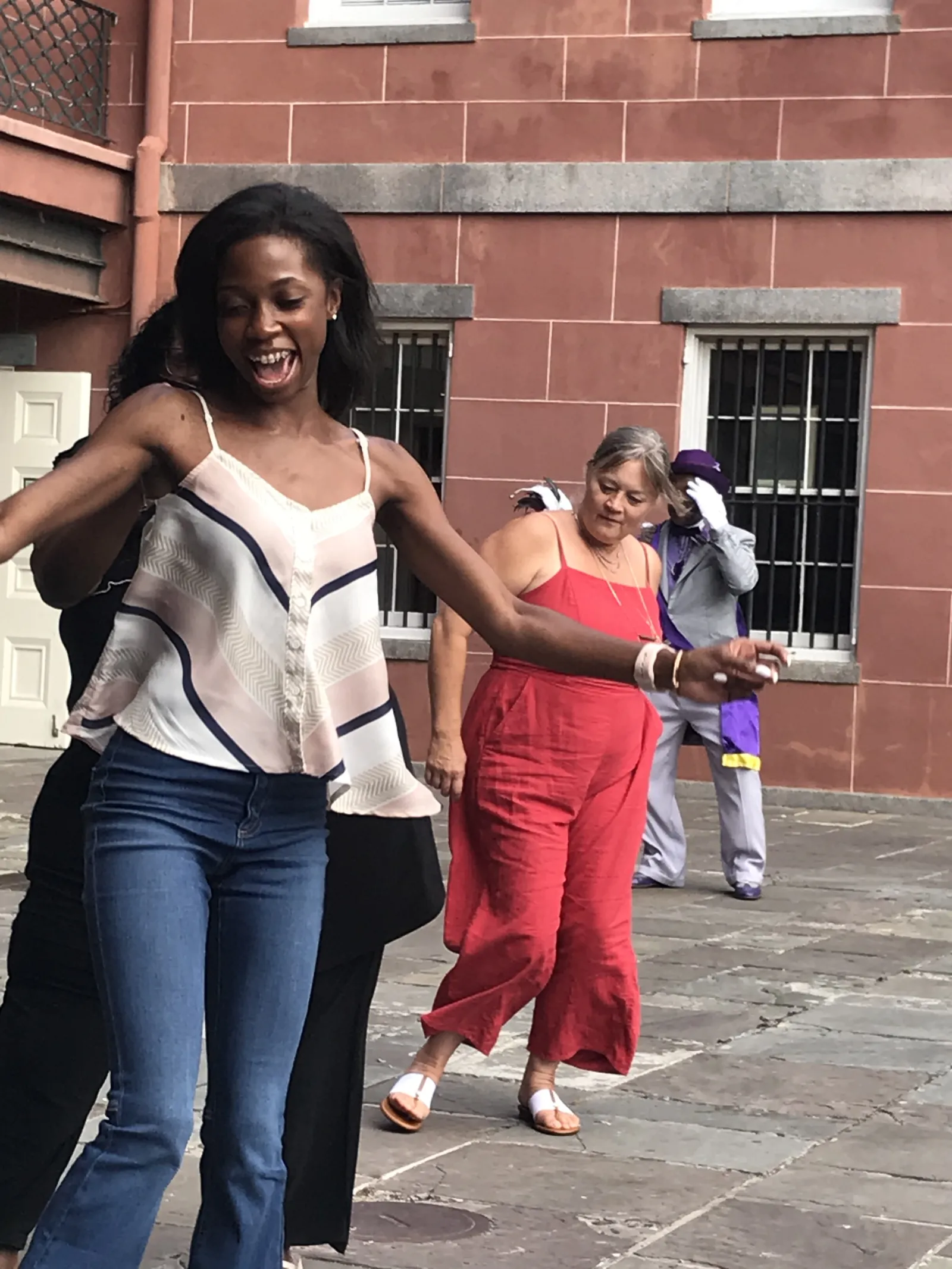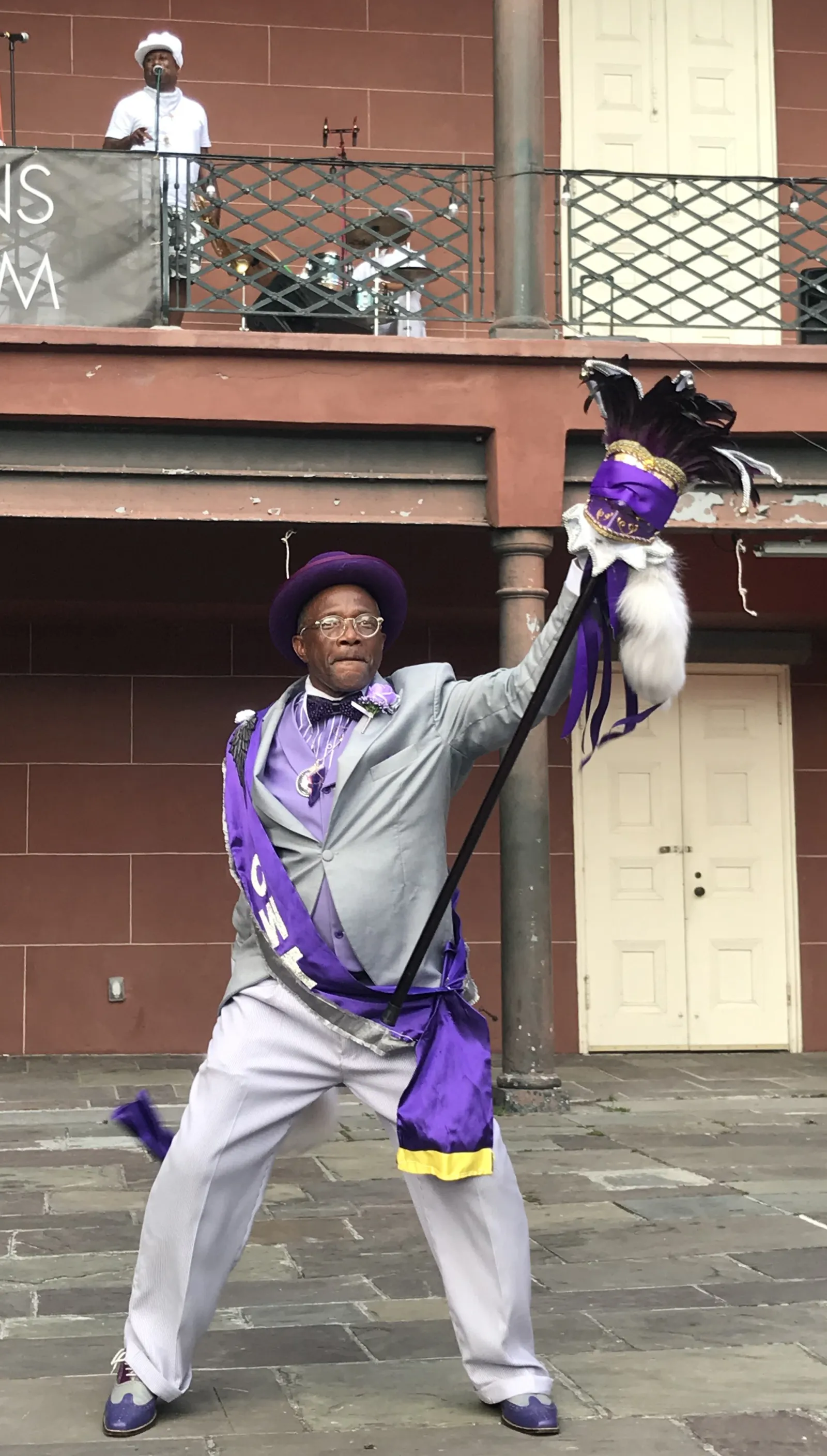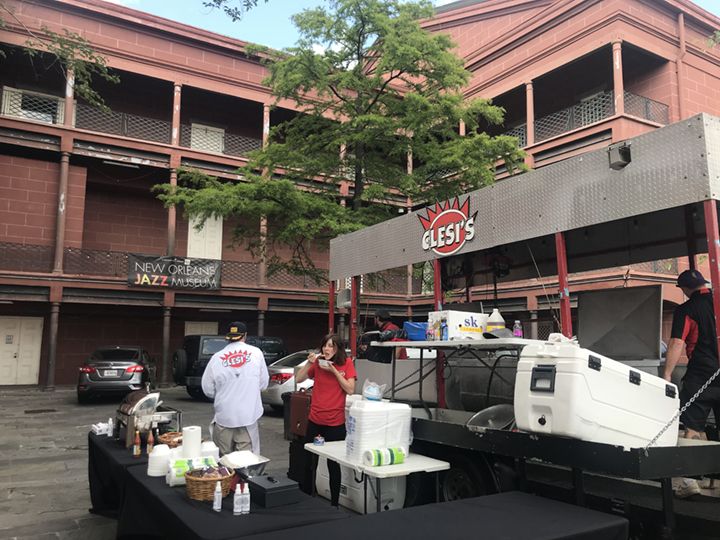 With a wide smile and his signature chapeau, Ruffins soaked in the audience's anticipation. Filled with his usual passion and energy, his opening tunes included "Sunny Side of the Street" and "If I Only Had a Brain." Backed by the Barbecue Swingers, the band's skilled playing complemented Ruffins's well-known raspy vocals, especially as he broke into a scat version of "Paper Moon." When "The Sleeping Giant" James Winfield unexpectedly took the mic to relieve Ruffins, the dancing started and did not stop. A second line grand marshal even stepped in to encourage reluctant patrons to join the fun.
The joyful rifts wafting through the French Quarter filled a conspicuous void in the musical landscape with the absence of Jazz Fest. Ruffins's concert infused energy into a springtime Hump Day for many leaving work, literally dancing in the streets—specifically Barracks, Decatur, and Chartres just outside the gates.
As Ruffins closed his show with John Boutté's "Treme Song" (what people now recognize as the theme from Treme), the excited crowd on the grassy lawn below cheered their approval. Ever the gracious host and consummate self-promoter, the Tremé native appropriately extended an invitation to join him for an after-party at his bar, Kermit's Tremé Mother-in-Law Lounge, "just down the street" on North Claiborne.
Guests attending the fundraiser also enjoyed Seafood Jambalaya from Clesi's Seafood and an open bar, courtesy of Seven Three Distillery, that featured rum and gin cocktails, as well as a strongly spiked lemonade.
In addition to this performance, the museum is hosting a week-long series of virtual and in-person events, including a free performance by Amina Scott for International Jazz Day today and a screening of Dan Pritzker's Bolden tomorrow.
As with Ruffins's energetic show, proceeds from all of the events directly benefit the New Orleans Jazz Museum. For more information on upcoming events, visit nolajazzmuseum.org.