A Daring Tale of Love and Devastation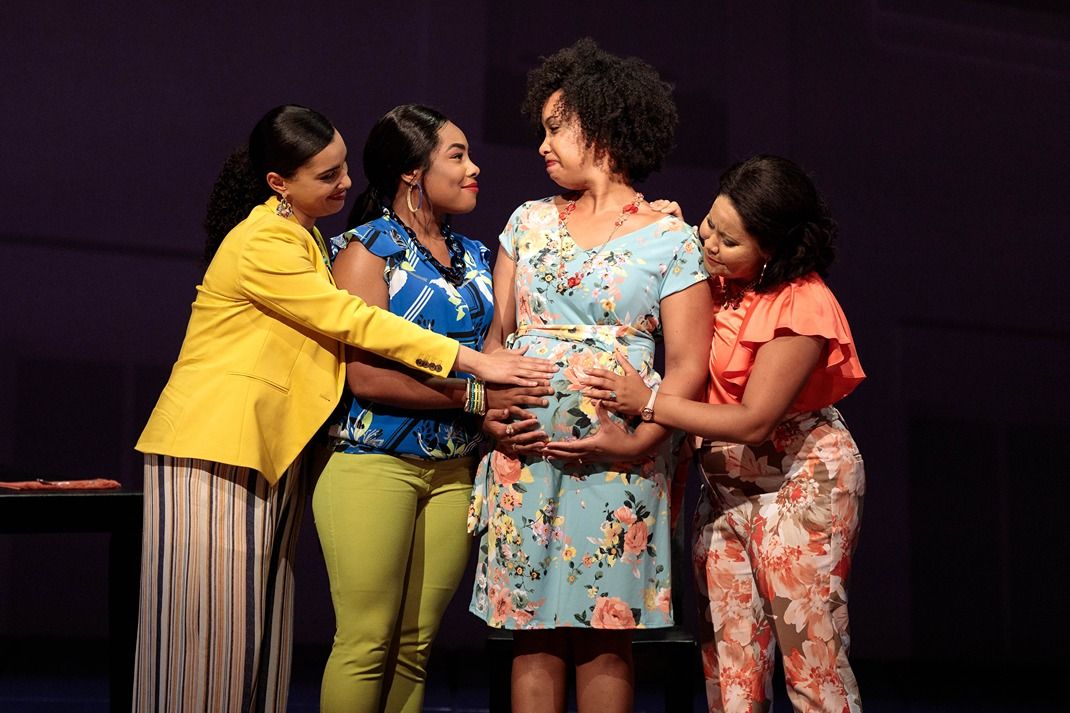 A masterful blend of tragedy with a glimmer of hope, the story of Blue made its Southern premiere this weekend at the Mahalia Jackson Theater of the Performing Arts under the direction of Timothy Douglas. As the second opera in the New Orleans Opera Association's 2023-2024 season, Blue is a daring tale of love and devastation amongst the controversy of a police officer father and the killing of his radical son.
Created by the award-winning librettist Tazewell Thompson and Broadway legend composer Jeanine Tesori, the modern tragedy displayed an all-Black cast of talented singers with a minimalistic stage setting. The music was performed by The Louisiana Philharmonic Orchestra, conducted by Michael Ellis Ingram.
Part of the Ranney and Emel Songu Mize Chamber Opera Series, Blue premiered in July 2019 at the Glimmerglass Festival in Cooperstown, New York. It was voted Music Critics Association of North America's "Best New Opera" of 2020.
In New Orleans, the remarkable performance was exceptional, emotional, and enthralling. Blue is not your ordinary opera. While traditional to the somber tones of a tragedy, it incorporated a new-aged flair.
The Story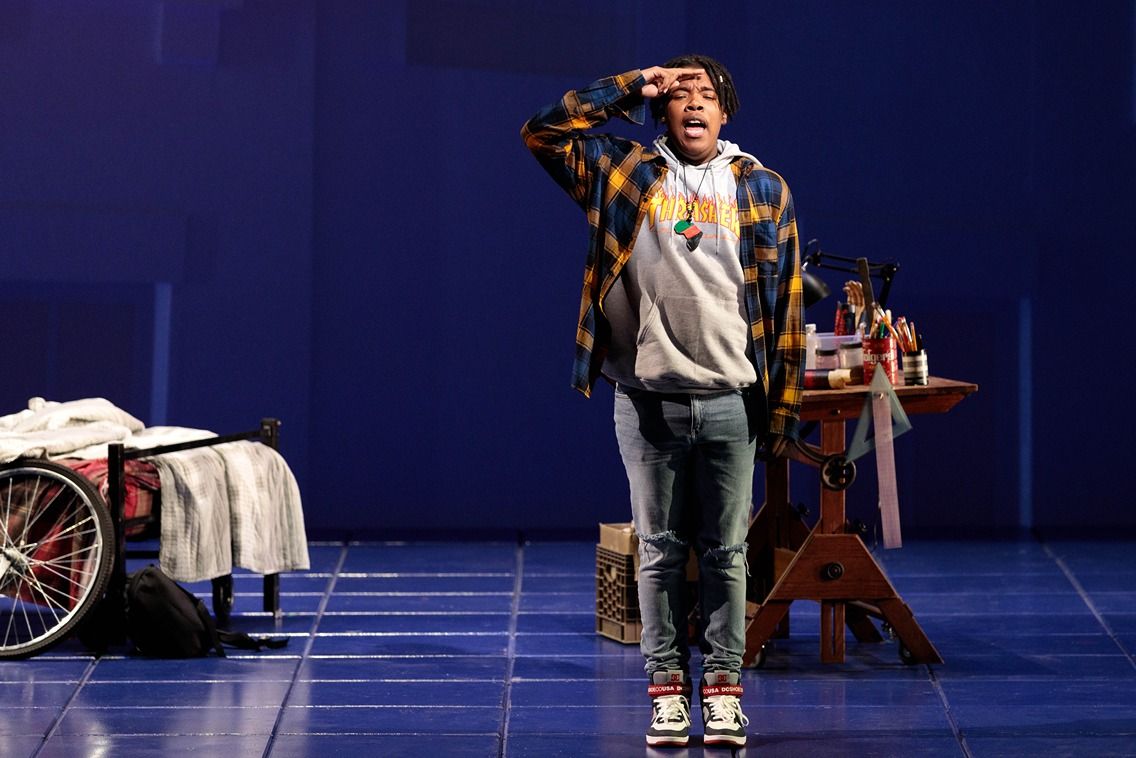 The opera opens with a Harlem couple anticipating the arrival of their first child. The hopeful Mother (soprano Krysty Swann) commiserates with her friends as they remind her of the harsh realities of raising a Black boy in America. At the same time, the nervous Father (bass-baritone Cory Mcgee) is welcomed into fatherhood by his colleagues and friends.
Years later, their son is now a teenage artist and activist. The Son (tenor Jonathan Piere Rhodes) is not pleased with being the child of a police officer--a "cop." While their relationship is lightly tumultuous, The Father vows always to love and support his son. Just when they come to an understanding of each other, The Son is killed by a white police officer at a protest.
As the opera continues, the audiences witness The Mother's grief, The Father's anger and mourning, and the support and sadness of the witnesses, friends, and family as they all find solace at the funeral.
What's Next for The Opera
Lisette!: December 1, 2023
Lucia di Lammermoor: March 22 & 24, 2023