NEW ORLEANS LEGEND TROMBONE SHORTY
Talks Inspiration, Charity, and Upcoming Album
One of the most acclaimed artists of the contemporary New Orleans musical scene, Troy "Trombone Shorty" Andrews is famous for meshing the sounds of traditional New Orleans brass bands with eclectic funk influences.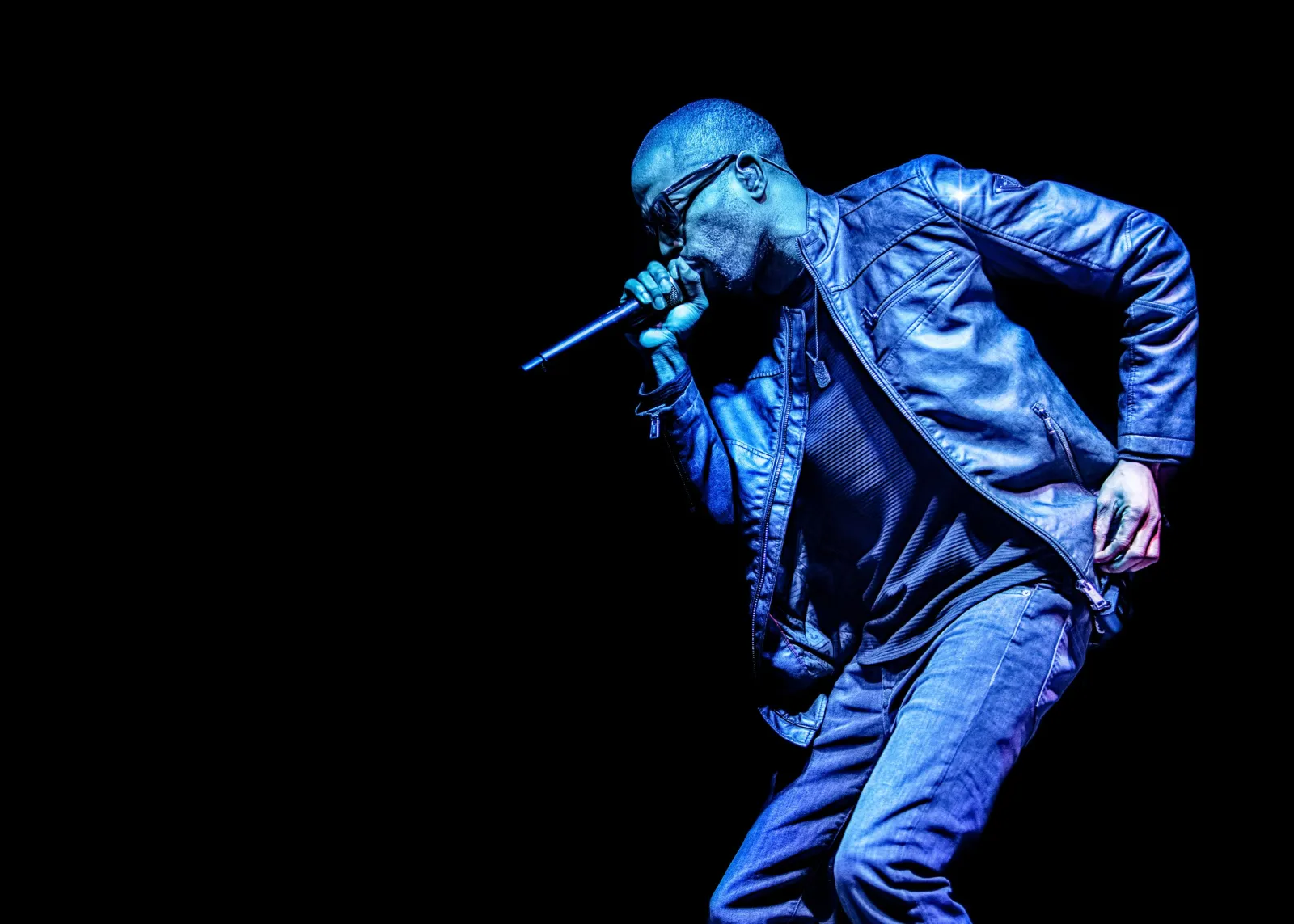 Recently home from a collaboration with Lenny Kravitz in the Bahamas and preparing for the launch of his hotly-anticipated new album, Andrews had a chance to catch up with Where Y'at just in time for New Orleans' spring festival season. In a candid reflection on everything from his musical influences to the power of musical mentorship for New Orleans' youth, Andrews shares the best details of his music and local flare.
Where Y'at (WYA): Even after becoming an internationally-touring artist, you've maintained very strong ties to the local New Orleans musical scene. What's it like balancing your strong local commitment with the global scope of your music?
Shorty: "Well, it's because of the local commitments, and the people that raised me, and the entire city of New Orleans, that I'm able to travel internationally and represent the city. No matter how big we get, we wouldn't be able to do it without the fabric and the love of the city and that blood running through me. It's never really a thought, about if I am or am not connected, because I always try to keep myself here in some way. I don't think about it. It just happens naturally."
WYA: One of the most visible impacts you've had on the local community has been through your charity, the Trombone Shorty Foundation, which has been helping New Orleans youth with music education for about 10 years now. Are there any particularly rewarding memories and experiences you can recall from your work in charity?
Shorty: "It's crazy that you mention that. I had no idea that it had even been 10 years because it feels so fresh to me. The highlights for me are seeing how the kids mentored by the foundation are able to go on after, to go to college or to realize that they can make a living out of music or audio engineering. As for memories, there was one time that really stuck with me a few years back, right in the beginning of 2020. We were performing in Cuba a few years back, and some of the students got to see and participate in a concert in front of three or four thousand people. One of the kids started crying, and he gave me a hug. I asked him what was going on, and he said that being there and getting to play in front of all of those people was unbelievable and that he couldn't thank me enough. It's moments like that that make me want to keep up with everything I can to help out and give back to the city's youth."
WYA: Your music has taken inspiration from a lot of New Orleans musical artists, some of the most influential being your family, including your brother James who's worked with few different brass bands around the city. Has James' influence gravitated you towards brass band music in particular?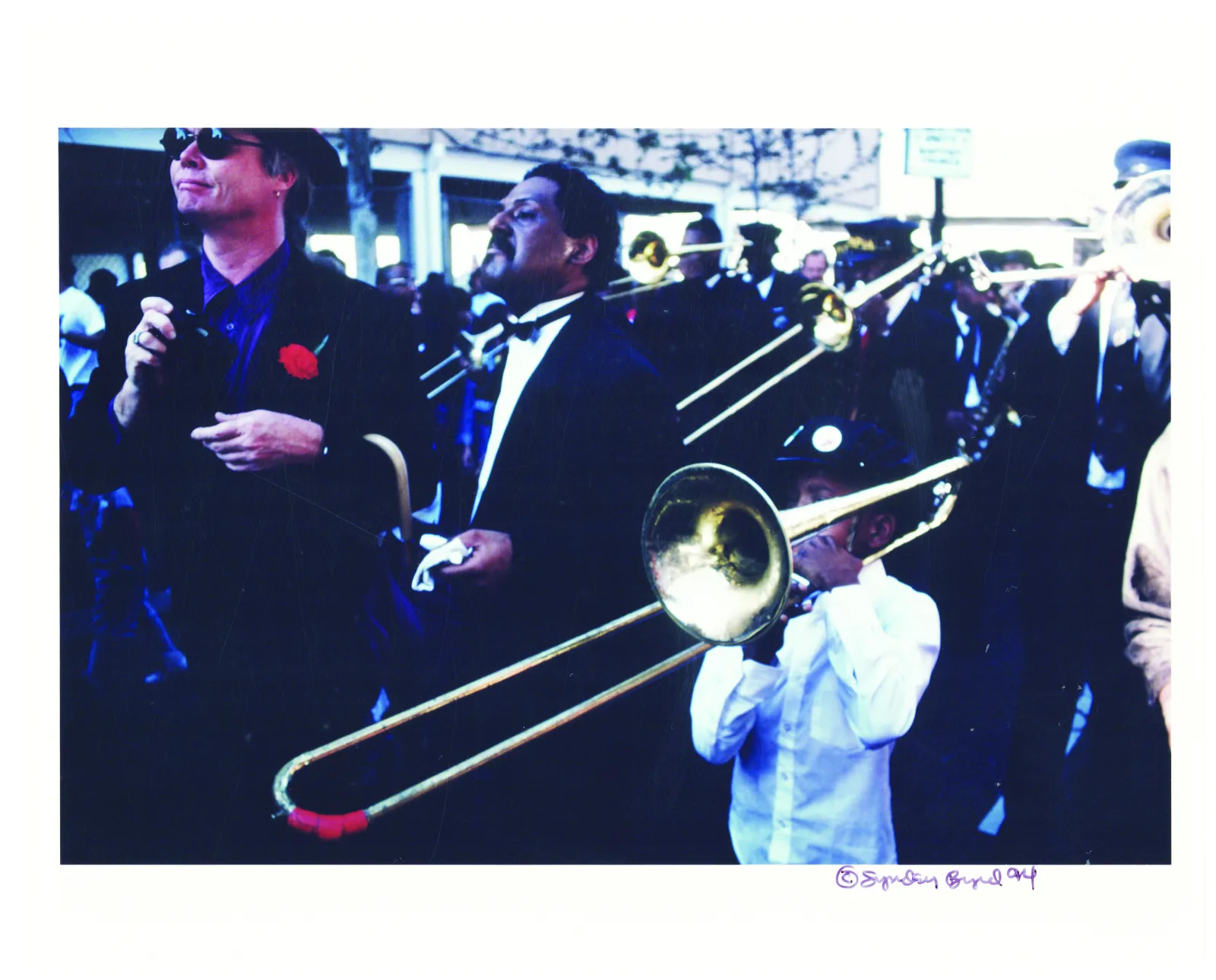 Shorty: "One thing to understand with brass band music—it was less of a choice and more what I was born into. My brother James is definitely my biggest influence, both as a man and a musician, and when that's the music that he and our family was creating, it rubs off a lot. I was introduced into the brass band community in the streets, and James was helping me to explore that music while he was also pivoting to more of a stage-act performance style with legends like Dr. John and Allen Toussaint and the Neville Brothers."
WYA: Another major influence you've cited has been your training in music at NOCCA. How has a more standardized, technical music training meshed with the more improvised, performative style of street performance you experienced with James and the rest of your family? How does this inform your own teaching style for young musicians?
Shorty: "There were a lot of influential teachers during my formal education. There was Kid Jordan. He didn't teach at NOCCA, but his son Kent Jordan did. There was also the late, great Clyde Kerr, Jr. At school, they saw potential in me and the performative style that I wanted to bring. Their goal was equipping me with the knowledge of music theory, which was different from playing it by-ear with James and other local musicians. I try to pass on the technical knowledge to my students, and the discipline there helps to equip them with life skills, whether they want to be a band-leader, a regular player, or just scope out their own life trajectory. Those skills are universal."
WYA: Currently, you've been making big preparations for your forthcoming album, Lifted, that's due in April of this year. As your first studio album since Parking Lot Symphony in 2017, what are some of the inspirations for this album's musical style building off of your previous ventures?
Shorty: "The music of New Orleans is very live. It's really a 'live' city, and on this album, we tried to capture the soul of a live performance more than anything. Even in a studio, we wanted the band to give the same energy and spirit that we play with on-stage. The guys in the band, the Orleans Avenue, come with their own interests, ranging from gospel to hip-hop to zydeco, and those influences take it to a different level and I allow the band to bring them in. It's a collaborative effort, and that's the biggest thing, seeing how we can make those roads meet."
WYA: Having the spirit of a live performance as a driving influence on a studio album is definitely unique. What are you doing to prepare for the launch, and what can fans of your music expect soon?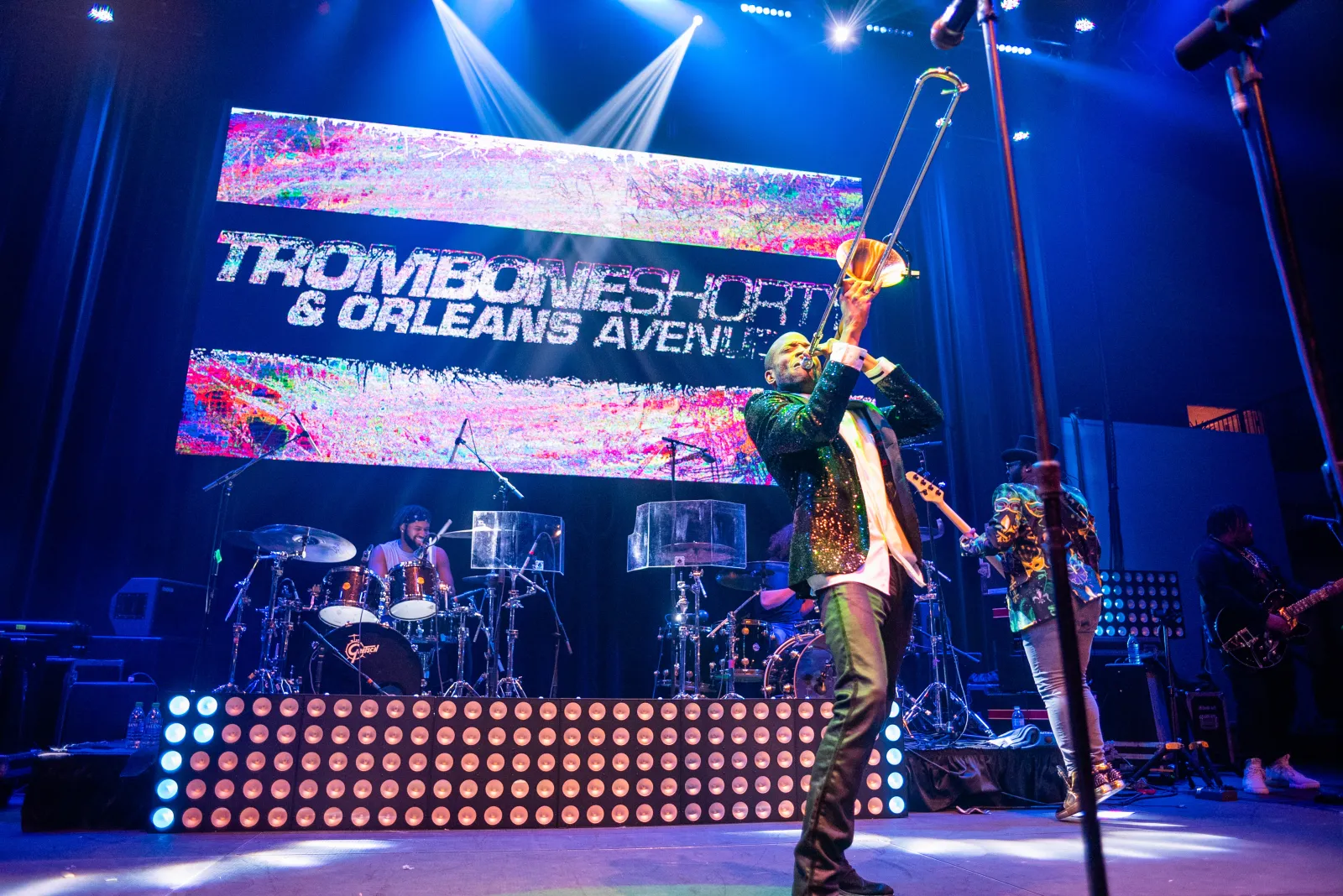 Shorty: "Yeah. Once the album comes out, pretty much everything we do is gonna be tied around that. We're going to be performing songs from the album on our upcoming Voodoo Threauxdown Tour, and that's going to be a focus. The record is coming out right around Jazz Fest, so I've been doing a lot of work to see where these new album songs fit into our rehearsals. We're definitely planning on sprinkling some of those new songs into the upcoming live performances. The live energy and the soul of New Orleans music, that's what we're after."
Trombone Shorty's new album, Lifted, releases on April 29, 2022 from Blue Note Records. His upcoming performances include the Saenger Theater and the New Orleans Jazz and Heritage Festival.