HNOC's Newest Exhibit
A new exhibit titled A Mystic Brotherhood: Fraternal Orders of New Orleans will be debuted by The Historic New Orleans Collection this December. It will open on December 8, 2023 and run until May 10, 2024. Admission will be free with a ticket reservation.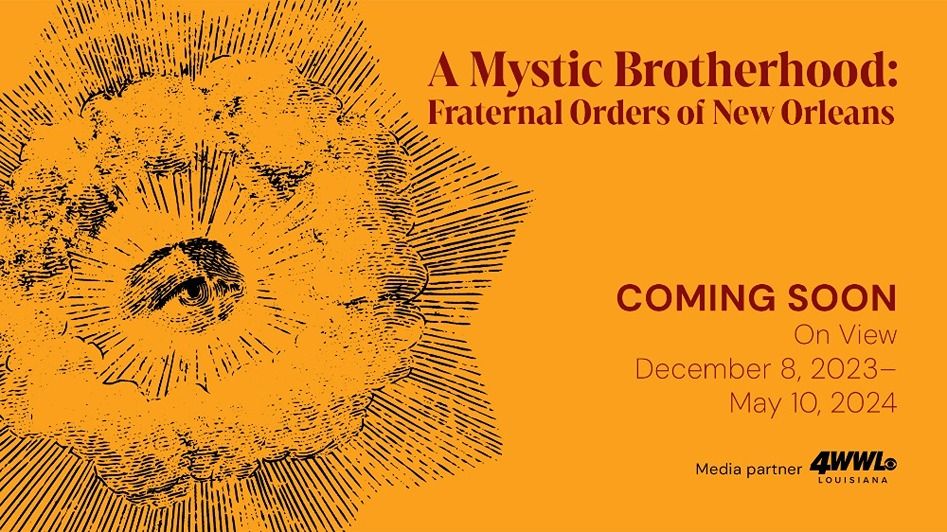 This exhibit will explore fraternal organizations such as the Freemasons and Odd Fellows, whose history has often been hidden, and highlight how they have shaped today's city. Visitors will recognize many familiar New Orleans names within the exhibit, including William C. C. Claiborne, Oscar J. Dunn, and Homer Plessy. It will also be possible to learn about the numerous landmarks around the city where certain historical events took place.
The exhibit will be a companion to Mystery and Benevolence: Masonic and Odd Fellow Folk Art, which is a traveling exhibition debuting on February 16, 2024 and running until May 10, 2024. Organized by the American Folk Museum in New York, from the Kendra and Allan Daniel Collection, this exhibition is toured by International Art & Artists from Washington, DC.